Netflix's original show You has released its fourth season following serial killer Joe Goldberg (Penn Badgley) as he attempts to make a normal life for himself after murdering his wife, Love (Victoria Pedretti), and abandoning his infant son. He adopts the name Jonathan and moves to London, where he becomes a literature professor. Initially, he plans to track down Marienne (Tati Gabrielle) and convince her to be with him, but when he finally catches up to her, she wants nothing to do with him. Upon seeing how afraid of him she is, Joe decides to prove his love for her by letting her go and instead focuses his energy on building a quiet simple life. That is until he finds himself once again being roped into the drama-filled lives of wealthy elites.
The fourth season throws Joe into a whodunit murder mystery, and for Part 1, we discover the identity of the "Eat the Rich Killer" stalking Joe. It is Rhys (Ed Speleers), the well-renowned author who grew up part of the working class and accumulated wealth through his writing. Ironically, it is his own memoir that allows Joe to connect with Rhys, and although Joe has some suspicions about him, he never really considers him a serious suspect. But there is more yet to come for season 4; check out the trailer below to learn more about what is in store for part 2.
Rhys Has More in Store for Joe
Although the whodunit mystery has concluded with Rhys being revealed as the killer, he is far from done with Joe. Rhys sees and accepts Joe for who he is and all he has done in his past and wants to be friends. He believes that Joe can be the friend he has always longed for, someone who understands him and who Rhys can share his interests with. But Joe is not so convinced that they are similar and professes in the trailer that he is not a "cold-blooded psycho." Regardless, it is doubtful that Rhys will let Joe go easily since he now cares about Joe. And, of course, as we can see from the trailer, Rhys isn't done yet and has more in store for Joe.
Related: How It Ends is the Most Ironic Netflix Film Ever, and You Should Watch It
Strangely, Joe doesn't take comfort in Rhys's offer of friendship, and we have to wonder why? Joe, of course, doesn't believe that he is a bad person and that all of his murders have been done for the sake of love, while Rhys seems to have a vendetta against the rich and powerful. From his own perspective, Joe genuinely appears to be trying to change, but being a serial killer isn't something you can exactly go to rehab for. And it almost seems that Joe is afraid of Rhys and the power he holds over Joe. For once, the serial killer is learning what it is like to have someone stalk, manipulate, and control him.
In the trailer, we get a glimpse of Joe burning some paper and plunging a shovel into the ground, so it is reasonable to conclude that he will kill again, but who will be his next victim, and what reason will he create to justify it?
Related: Sky High: The Series Trailer Breakdown: Asia Ortega Returns to Become the Heist Lord
Giving Love a Second Chance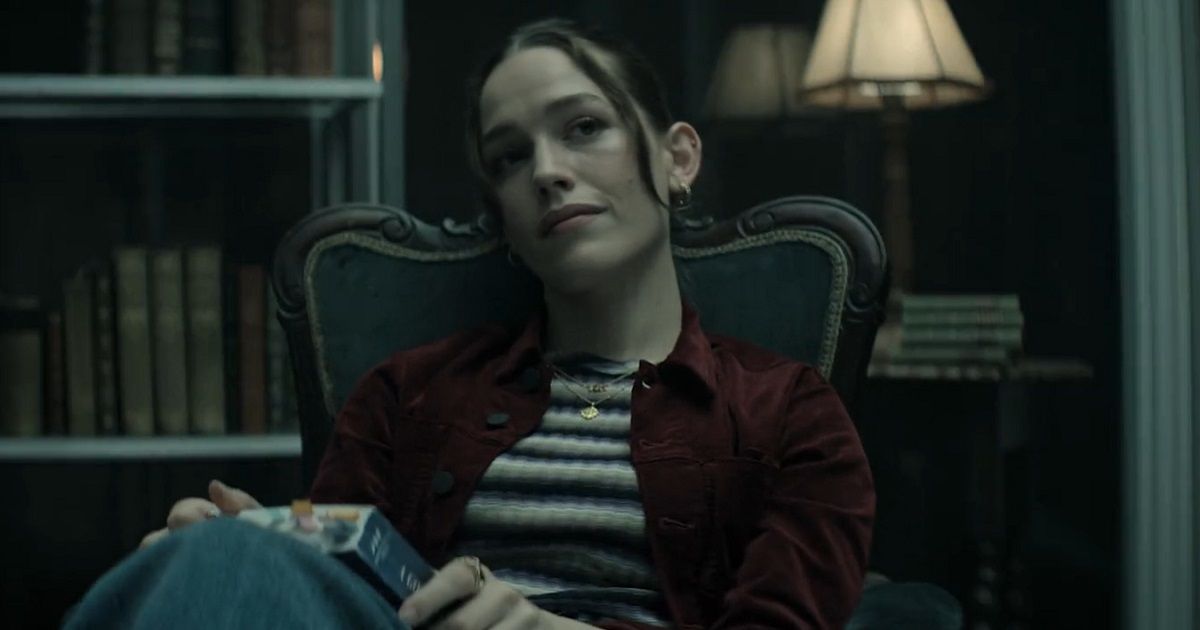 The trailer also makes an astonishing revelation that Love will be returning for Part 2. We see her in one of Joe's signature glass cages, sitting in a chair, reading Rhys's book. If Love is alive, is she conspiring with Rhys in some manner to gain the upper hand with Joe? Is she the reason Rhys was able to find out everything about Joe's past? And what does her appearance mean for Joe's new relationship with Kate? Will she be in danger from Love's jealousy and possessiveness of Joe? What does she want from Joe now that she has returned? Will she try to win him back, or is she here for revenge? Or perhaps, Love will return as a manifestation of Joe's subconscious instead. Haunted by her ghost and seeking her guidance and counsel to escape this situation that he has gotten himself in.
And, of course, as the trailer shows, all bloody hell will break loose in part two, with chaos unfolding within the group of wealthy elites. It appears that more than one secret will be unleashed, and things are about to get a little messy. As for Nadia (Amy-Leigh Hickman), her proximity to Joe has put her in danger, and someone is after her. For part 2, Joe will have a lot of choices to make about what is really important to him and what he truly wants. Will he get a second chance at love, or will his pursuit of love finally be his downfall?