'Hatfields & McCoys' is a docudrama series that centers on the feud between Kentucky and West Virginia. The clash results in vengeance, courage, sacrifice, murders, and heinous crimes. At the heart of the story is the close friendship of Devil Anse Hatfield and Randall McCoy, who belong to each other's rival side. As the matter blows out of proportion and affects countless families, the Supreme Court finally intervenes to stop the dangerous conundrum.
Kevin Reynolds directs and also stars in the show and effortlessly showcases the true story set in the 1800s. The luscious mountains, old school houses, and towns are a treat to the eyes. If you are curious to know about all the filming locations that elevate the series' rusty and antique appeal, we've got you covered.
Hatfields & McCoys Filming Locations
The majority of the series was filmed in Romania, specifically in Bucharest, Transylvania, and the Carpathian Mountains. Some scenes were also recorded in West Virginia, at Huntington. Romania is a country in southeastern Europe and is well-known for its natural landscapes, rich history, diverse culture, and picturesque architecture. On the other hand, West Virginia nestles waterfalls, rivers, and overall captivating topography.
In the show, the supposed backdrop is West Virginia and Kentucky, and a city in the latter state, named Hazard, reportedly saw a high rise in tourism after the series aired. The duration of the shoot purportedly spanned 73 days. So, without further ado, let's traverse through the precise locations.
Bucharest, Romania
The creators lensed multiple pivotal sequences in Bucharest, the capital city of Romania. The city is famous for its unique blend of modern amenities, historical appeal, and vibrant art. Titled the Paris of the East, it is the home to numerous filming sites, such as Herastrau Park, Old Town, The Palace of the Parliament, and Bucharest North Railway Station.
The Castel Film Studios at Street Matei Voievod 94Bis is the movie studio they opted for due to its high-grade production quality and availability of top resources. The city has also served as a backdrop for other notable projects such as 'Vikings' and 'What Happened to Monday.'
Transylvania, Romania
Several portions of the series were also filmed in Transylvania, a region in the central part of the country. Landmarks such as Bicaz Gorge, the Turda Gorge, and the Piatra Craiului National Park are must-visit sites. Here, they also lensed some sequences at the central county of Romania, known as Brasov, surrounded by the Carpathian Mountains.
It's the perfect gateway for winter sports enthusiasts, with an abundance of top-notch ski resorts in its surrounding regions. The Black Church, Council Square, and Mount Tampa are preferred shooting locations in the city.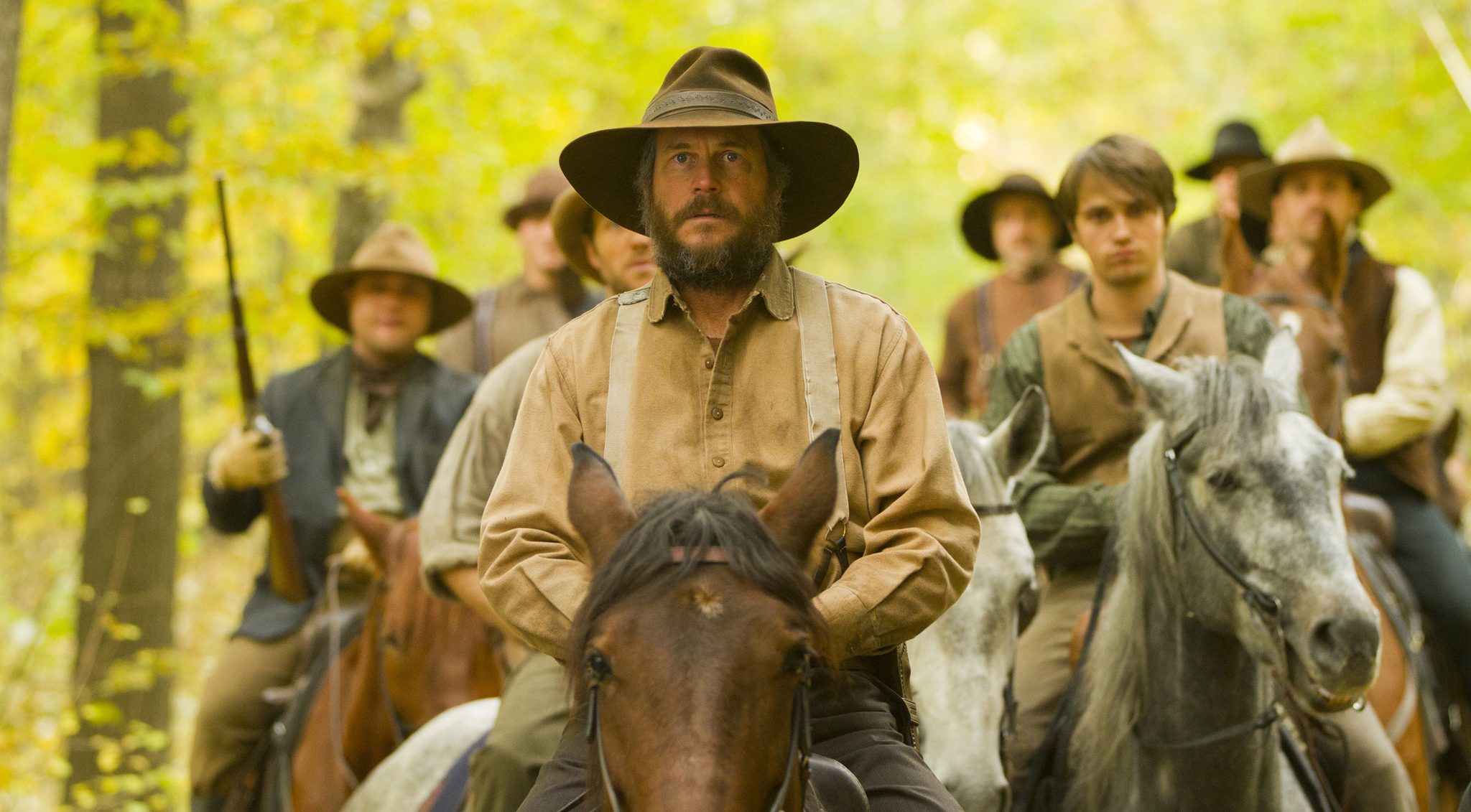 Rasnov is a small town in the county where the crew captured some scenes, as it is situated near stunning mountain ranges such as the Bucegi Mountains and Piatra Craiului Mountains. Rasnov's historic center, colorful buildings, and Rasnoavei Gorge are the most sought places for filming.
The crew also shot at Zarnesti, another town in Brasov County, where Libearty Bear Sanctuary is a popular shooting location. The fortified churches of Harman and Prejmer, the Zarnesti Plum Festival, and mountain biking trails are some of the best activities and spots for visitors. Some movies and TV shows with similar themes that were recorded here include, 'Blutholz,' and 'BloodRayne.'
Carpathian Mountains, Romania
The Carpathian Mountains covered several parts of Romania and were an ideal filming site for 'Hatfields & McCoys.' The deep valleys, dense forest, flora, and fauna are the epitome of scenic beauty. The second-largest mountain range in Europe played an important role in shaping the history of the country, as many battles and wars occurred in this region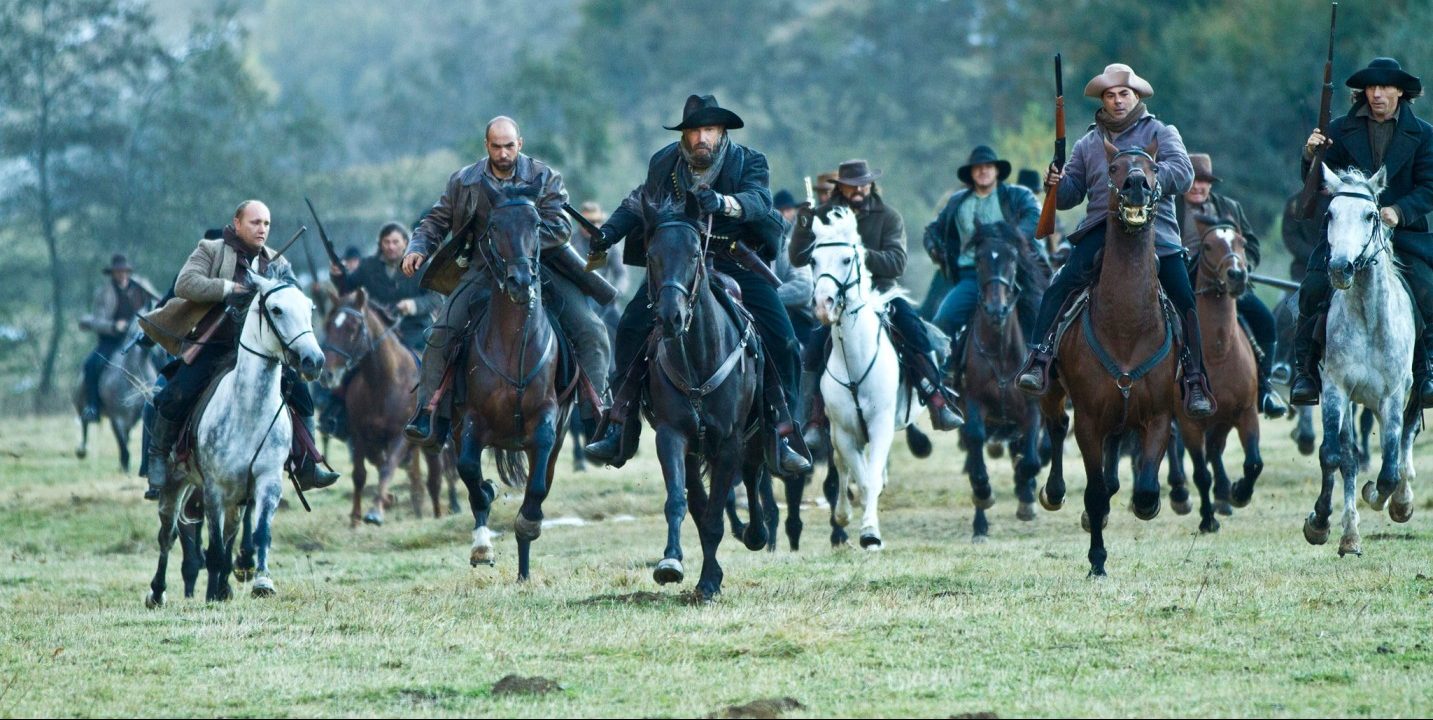 All the mountain scenes of the miniseries were lensed here. A few movies that were filmed in these ranges are 'The Expendables 3,' 'Cold Mountain,' and 'The World to Come.'
Huntington, West Virginia
The crew also recorded at Huntington, a city known for its industrial revolution, theaters and galleries. The Marshall University campus, Ohio River, and The Ritter Park Historic District are three of the most recognized filming spots. The infrastructure of modern homes, surrounded by an ample amount of greenery, gives a mesmerizing look to the city. The Herald-Dispatch scenes were taped here, and notable shots from movies such as 'We are Marshall,' 'Teenage Strangler,' and 'Choices.'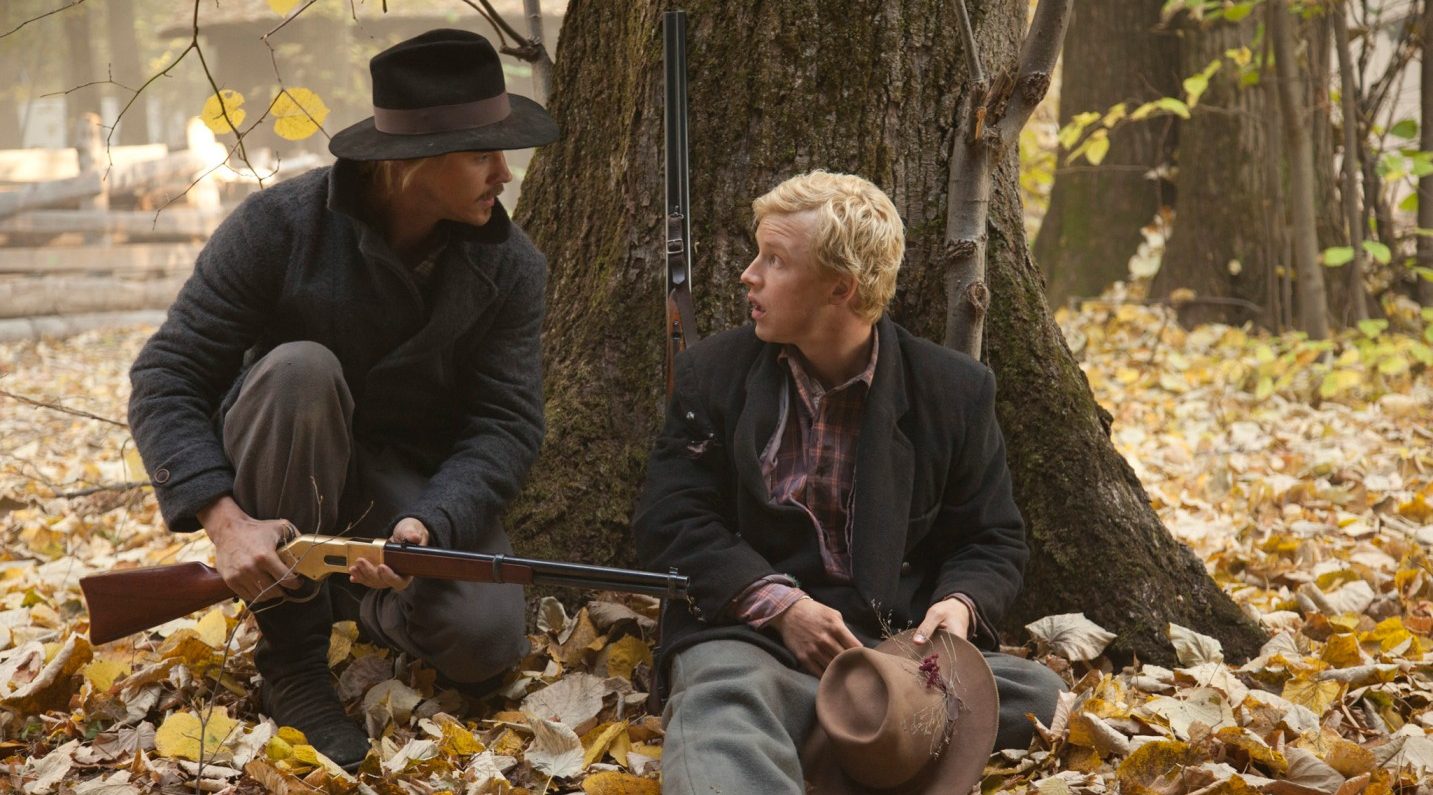 Read More: Best Historical Shows on Netflix Right Now