Where Do P&O Ferries Sail From: To find out more about the company that owns and operates P&O Ferries, as well as the company's recent news, please visit P&O Ferries' website. Following reports that P&O Ferries had made a statement to its employees. On Thursday morning, the British ferry company P&O Ferries halted all of its services traveling from the United Kingdom to France and Ireland (March 17).
P&O Ferries informed passengers of a "temporary suspension" of services when they arrived at ferry terminals in the United Kingdom on Thursday. Unions at P&O Ferries facilities around the UK took action following rumors that the ferry operator would be laying off all of its UK employees with immediate effect. More than 10 million people, 1.6 million cars, and 2.2 million freight units are transported annually by this enterprise along four routes throughout the British Isles and Europe.
How do you know who owns P&O Cruises?
Logistics company DP World, headquartered in Dubai and managed by CEO Sultan Ahmed Bin Sulayem, owns P&O Ferries. By signing a government contract to transport mail by boat between London and the Iberian Peninsula, P&O was born in 1837.
Is there a list of P&O Ferry routes?
Dover to Calais, Hull to Rotterdam, Liverpool to Dublin, and Cairnryan, Scotland to Larne, Northern Ireland are all served by P&O Ferries. More than 1,100 people could lose their jobs as part of P&O Ferries' proposal to make the company "viable and sustainable" by ending Hull-Zeebrugge sailings in January 2021, following the coronavirus outbreak.
What was P&O Ferries' announcement about?
Prior to a "big announcement" to staff, the ferry operator stated that it would be temporarily suspending all sailings. In anticipation of the announcement, which was apparently conveyed to employees through Zoom, all ships were returned to UK ports. 800 UK employees were informed by P&O Ferries that their jobs will be eliminated with immediate effect and that a third-party company would provide them with replacements after the announcement.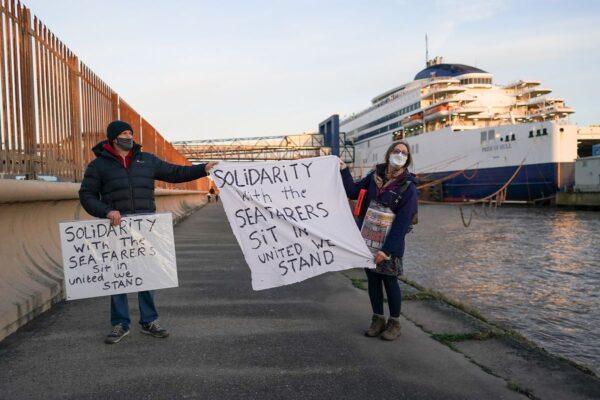 An official with P&O stated that the enterprise was no longer a "viable business" and that the "lack of advance notification" had resulted in the abrupt termination of 800 seafarers. "P&O Ferries plays a key role in keeping trade flowing, supply chains moving, and connecting families and friends across the North and Irish seas and the English Channel," the company stated. To us, these routes are as important as ever, and we've been serving them for years." P&O Ferries, on the other hand, is not a viable business in its current form. Our parent company, DP World, has paid us a loss of £100 million for the year. The survival of our species is at stake if we do not act quickly and decisively.
P&O Ferries will be doomed without these adjustments." A difficult but necessary decision had to be made due to these conditions, which only came after careful consideration of all the available options. 800 sailors will be given quick notice of their termination and will be compensated for this lack in advance notice with improved compensation packages as part of the process we are beginning today." We are safeguarding the future of our company, which employs an additional 2,200 people and supports billions in commerce within and outside the United Kingdom, by making this difficult decision."
Where Do P&O Ferries Sail From
Was there any reaction to this morning's P&O Ferries report: In the wake of news that private security had been hired to remove staff from ships, P&O Ferries' decision to lay off workers with immediate effect on Thursday has been roundly criticized by the company's workforce, politicians, and union leaders? "We are receiving allegations that security guards at Dover are seeking to enter ships with handcuffs on to remove personnel in order to replace them with cheaper labour," RMT general secretary Mick Lynch stated as a sit-in on the Pride of Hull P&O Ferries vessel in the Humber began.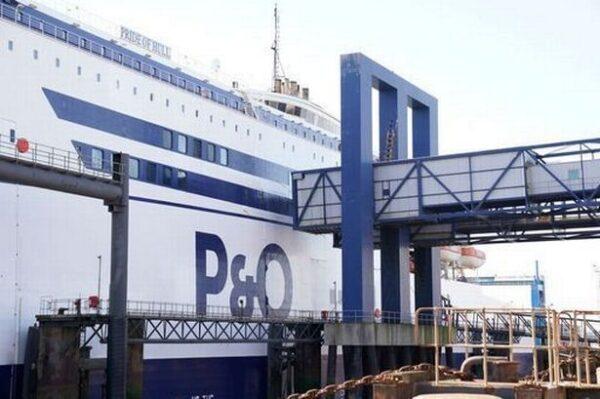 We intend to take legal action immediately and encourage the government to intervene to stop what is quickly becoming one of the most despicable acts in British labor relations history. In the event that this occurs at P&O, "we are asking for mass trade union and wider public mobilization and protest against the firm," said the union.
What caused this to occur?
Due to the epidemic, P&O is accused of firing 800 people and racking up losses of £100 million. Dover, Liverpool, and Hull are among the cities where trade unions have called for widespread public support for protests in response to the decision.
Are there any service interruptions?
All of the company's ferries "are unable to operate for the next three days," the company announced early Friday. Services from Dover to Calais, Hull to Rotterdam, Liverpool to Dublin, and Cairnian, Scotland to Larne, Northern Ireland" have been disrupted by this issue.
Is it true that I won't be able to travel anymore?
That is not always the case. In the absence of P&O's ships, "where possible, we are planning the travel through another operator," the company stated. Travelers at Dover and Calais ports were told to go to the check-in booths of the Danish company, DFDS, by P&O officials. Hull, Rotterdam, Liverpool, Dublin, Cairns, and Larne did not get any such instructions.
Is there a ramification for the movement of goods?
It is estimated that more than half of the country's freight passes via the port at Larne, and the legislator highlighted that this "supplies Northern Ireland's companies and supermarkets as well as those firms headquartered here" that export to Great Britain. "Take every action possible to save jobs and ensure connectivity for passengers and freight on Irish sea routes," said his Stormont colleague Nicola Mallon.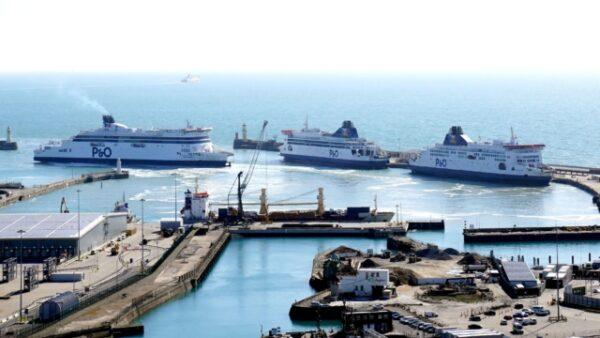 Passenger's rights: What are they?
As soon as possible, Abta recommends that consumers be informed of possible flight cancellations by their travel operator. Please notify us no later than 30 minutes after your scheduled departure time if you need to change your flight plans. If your yacht is predicted to be canceled, Abta recommends providing free breakfast, dinners, and refreshments, but only if food is available or can be appropriately supplied. To avoid having to pay for an extra night's lodging, ferry companies are required by Abta to provide a choice or a refund alternative if a service must be canceled.
What is P&O?
We will do our best to supply you, your luggage, and your vehicle with the planned trip regardless of the ferry, sailing dates/times/destination weather conditions, or port closure. We will do our best." If your departure is delayed and your journey has no purpose in regard to your original travel itinerary, you should provide the necessary proof to substantiate your claim. Refunds up to the full cost of the ticket will be accepted.
Is there any kind of compensation?
If your service is at least one hour late for a journey of four hours duration, for a journey of duration between four For two hours late and eight hours, three hours for travel between eight and 24 hours, or six hours for travel greater than 24 hours, Abta advises that passengers are entitled to 25 percent of their ticket price for that portion of the affected journey.
Related