As the middle brother of Andrew and Luke, both also actors, Owen Wilson was born in Dallas, Texas on November 18th, 1968. With his floppy, puppy dog blond hair, baby blue eyes, and crooked nose (damaged from playing football), alongside the wispy Texan drawl, Owen Wilson quickly became the boyish, charming, and very funny leading man.
But it wasn't through disarming good looks alone, as his career has shown a smartly laid out covering of major bases as he has progressed and been directed by some of the most distinctive filmmakers in American cinema. Wilson has worked with directors Woody Allen, Michael Bay, Paul Thomas Anderson, Todd Phillips, the Farrelly Brothers, Ben Stiller three times, and Wes Anderson eight times. Below, we track Owen Wilson's most notable performances throughout his career.
The 1990s and Wes Anderson
It's often forgotten that Wilson started his career as a writer, teaming up with now one of America's strongest aesthetic filmmakers in Wes Anderson. The two met at the University of Texas, where their styles meshed. In the Matt Zoller Seitz essay collection, Anderson described his early relationship with the actor.
Owen and I were both big movie watchers already. Owen was less interested in movies with subtitles. I showed him really old movies, and he showed me not quite as old movies.
Owen Wilson, alongside brother Luke, starred in Anderson's debut film Bottle Rocket (1996) focusing on a couple of no-hopers and a heist. From the off, the film immediately showed that both actor and director could perform alongside heavy hitters like James Caan.
What followed was 1998's Rushmore. Having built on what had been learned from Bottle Rocket, the sophomore film was confident, filled with venom, and would be the first real sign of Anderson's wry, sneaky sense of humor and aesthetic fingerprint. With its high shaped framing of school architecture and star Max Fischer's (Jason Schwartzman) love of theatrics in recreating homages to classic films via his elaborate plays, Rushmore is the first real hint at what would become Anderson's distinct style.
Related: What is Wes Anderson's Style Called And Who is His Audience?
Owen Wilson does not feature in the film, though Luke and Andrew Wilson both feature briefly. He is credited solely as a co-writer but would return to Anderson's wacky world in 2001 with The Royal Tenanbaums, where his on-screen brother would be played by Ben Stiller.
The Early 2000s and The Frat Pack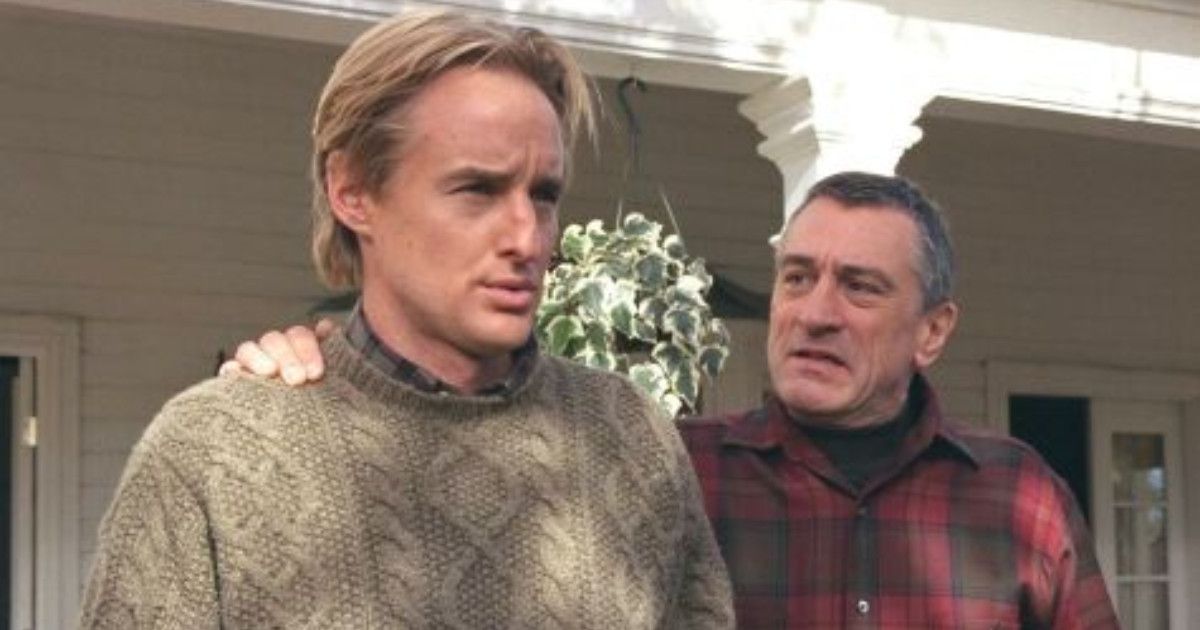 Affectionately dubbed the Frat Pack, loosely consisting of male comedy actors in Will Ferrell, Ben Stiller, Vince Vaughn with Owen and Luke Wilson, the performers would crop up in each other's movies as often odd one-scene goofballs and flies in the ointment. Will Ferrell plays a middle-aged user giving out dating tips in Wedding Crashers, Luke Wilson gets his arm pulled off by a panda in Anchorman, Owen himself pops up in Stiller's Meet The Parents, and Vince Vaughn would play a cocaine baron in Starsky & Hutch.
But don't let the silliness or endless barrage of dick jokes fool you; this was a time when American comedies were perhaps at their peak, with a pool of actors all fighting for the limelight and all at the top of their game.
The Late 2000s and Lightning McQueen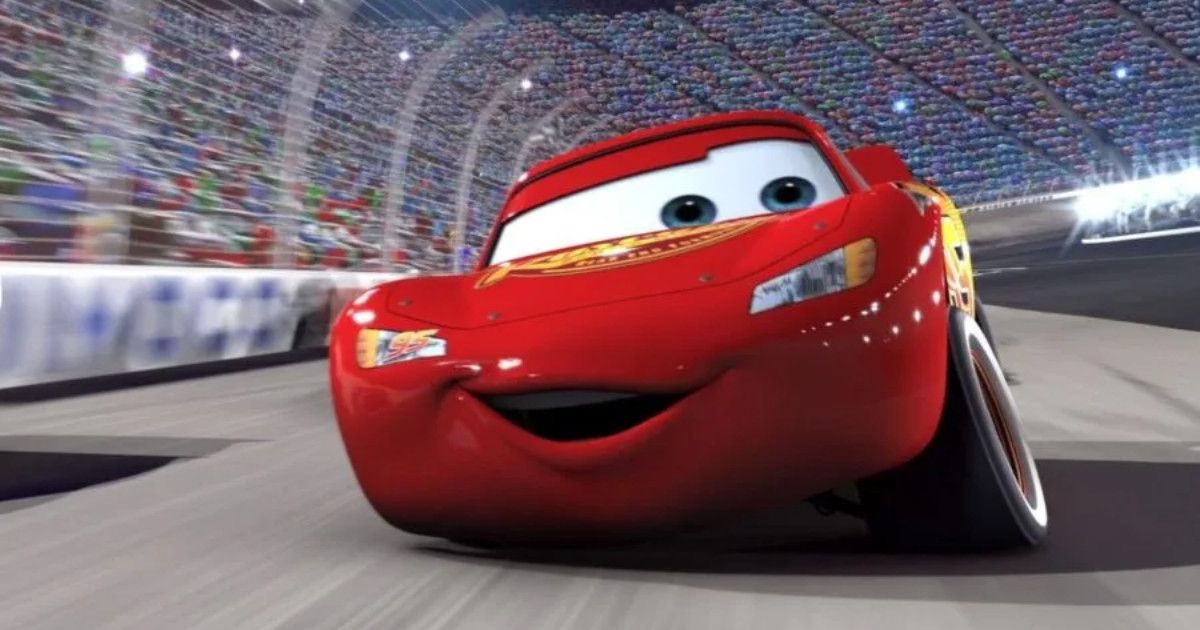 While consistent work with Wes Anderson continued with arguably his best work in The Darjeeling Limited, efficient if unspectacular comedies came and went with You, Me & Dupree, and Night At The Museum. That same year, Wilson would voice a racecar in the latest Pixar venture Cars, and brought about a whole new audience of young kids wispily repeating "Kachow!" and "Wow!" after their favorite speedster. Two sequels, a spin-off, and a TV series would follow.
Related: Pixar's Cars Shares the Same Plot as This Michael J. Fox Movie
(We'll Always Have) Midnight in Paris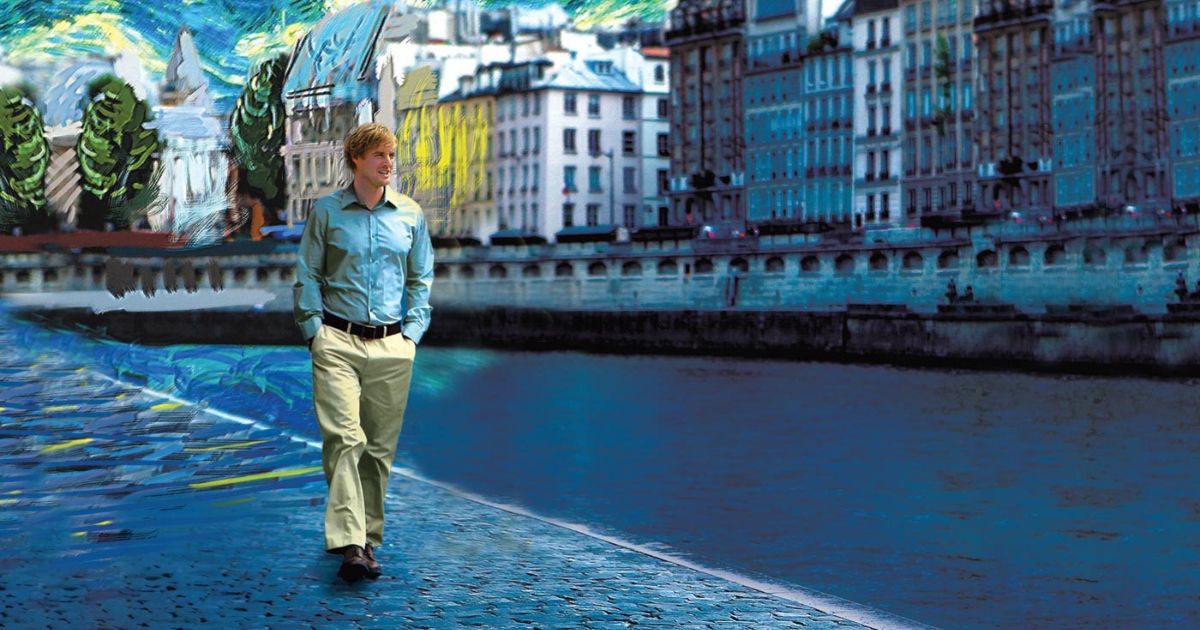 Through hard numbers alone, Rotten Tomatoes ranks Wilson's highest-scoring film as 2011s Midnight in Paris. Written and directed by Woody Allen, Wilson plays the "Allen role" as the film's walking-talking neurosis. Guided by France's capital city, Gil (Wilson) spends the evening bumping into famous faces of the past including none other than Picasso and Hemingway. Rated at 93% on Rotten Tomatoes and 7.7 on IMDb it is — at least statistically — Wilson's best film, and would be notable as one of Allen's last notable major releases.
Recent Work And Marvel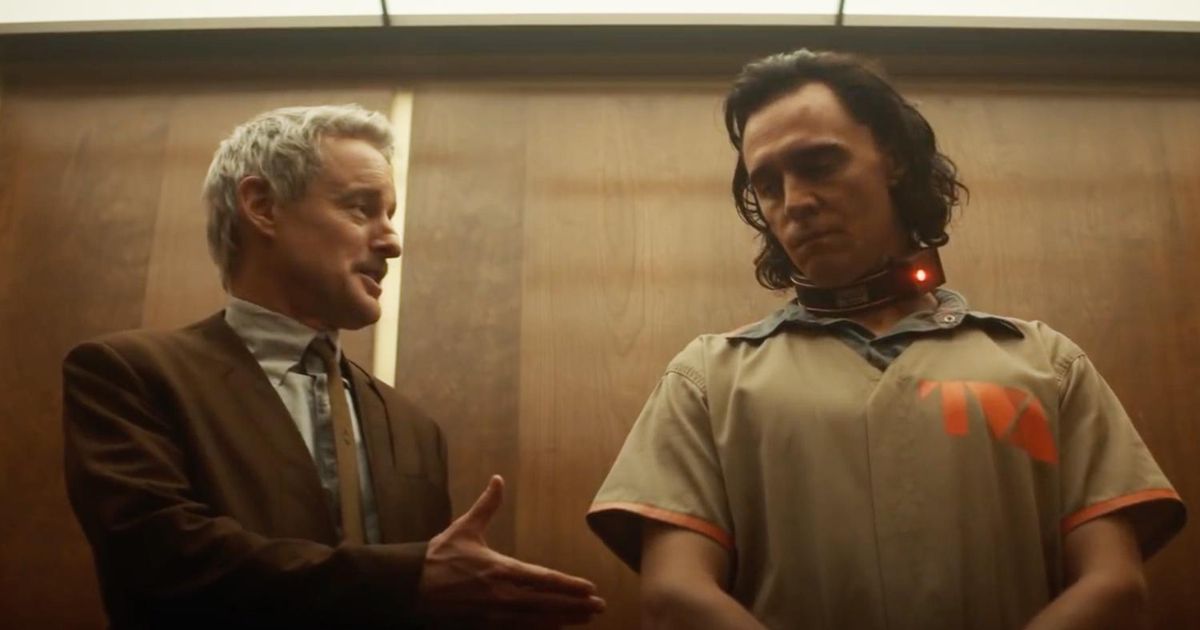 A gray-haired Wilson featured recently in the all-encompassing Marvel universe, alongside evil wizard god Loki (Tom Hiddleston). Sobering and restrained, Wilson played a field agent hunting down and stopping time criminals. As a buddy cop team-up, the Loki series was a fun side venture that felt less exhausting than the rest of the recent Marvel fodder on the big screen and brought with it yet another new audience for Wilson. Not that Wilson should ever be concerned with being out of work, provided Wes Anderson keeps making movies.
And now, as he takes on a parody character found by way of the calming tones of one afro-haired artiste Bob Ross in Paint, Owen Wilson looks to be returning to his straight out-and-out comedy roots. With such a varied career, only one word can properly sum it up: wow.