What Is Official Platinum Presale: In order to "assist the fans" receive tickets, the Official Platinum program adjusts ticket prices in response to demand. "Based on demand," the price of a ticket can rise by hundreds of dollars from its face value of $79 to an official platinum ticket. Because of this, some Concertgoers will simply pay the face value of their tickets.
While hundreds of others may be compelled to pay many times that amount if they even want to attend the event at all. For instance, Greta Van Fleet's first presale took place on November 10th, with GA pit tickets (Atlantic City venue) costing $99 and seats costing $79. For pre-sale, the $79 pre-platinum seats were suddenly $425 before fees at 6 pm on the day of the actual platinum presale. Pre-sale seats for this identical section and row were offered at $525 at noon on November 11. To remind you, this is simply a pre-sale; tickets have not yet been made available to the general public.
Greta Van Fleet is an example because they are less well-known than performers like Harry Styles or Taylor Swift, but it still occurs. There's absolutely no benefit to the fans in this at all. This feature has made it practically hard for fans who are not as well-off as others to watch their favorite performers perform. We are the scalpers, Ticketmaster. To avoid having to justify the prices, they put the tickets up for sale on various second-hand scalping marketplaces. Before the tickets for the event have even been put on sale, the best seats can be found for hundreds of dollars on sites like StubHub. Coincidence? No.
Conventional tickets as the event approaches
If you're lucky enough to get a ticket for a show that's going on sale, the best seats are already sold out, but you can still buy a ticket for triple or quadruple the price on the secondary market. Finally, the issue of "official platinum" seats with no actual platinum perk, just an absurd price. If they're not selling, you'll start to see the surface of the same ticket on the market as conventional tickets as the event approaches. Calculations indicate how much more expensive these tickets are in comparison to those with a base value of zero.
Ticketing has been an obsession of mine for years. To have the best odds, you should keep an eye out for tickets every single day till the event is nearing. Most of the time, you can score a fantastic seat for a much lower price. Except if it's an extremely popular event and you know it's going to be sold out in a matter of hours. The best seats at a concert or other event are available only through the purchase of platinum tickets. Ticketmaster sells them with all other tickets provided by artists and event organizers. The price of Platinum tickets is determined by a computer algorithm depending on the anticipated demand for the concert, as opposed to the price of regular seats.
These tickets appear to be resale
There is no such thing as a resale ticket for Ticketmaster Platinum tickets. All tickets for the event are sold directly by the promoter and are not purchased by anyone else. Market-based pricing is used by Ticketmaster to alter rates based on supply and demand. Tickets for the most enthusiastic fans should be made available to them in a fair and safe manner. Ticketmaster gives the concert producer what they think is a fair price for these seats. StubHub and SeatGeek are two examples of ticket resale platforms. Instead of using a machine to calculate ticket prices, resellers set their own pricing based on demand for the event and adjust them accordingly.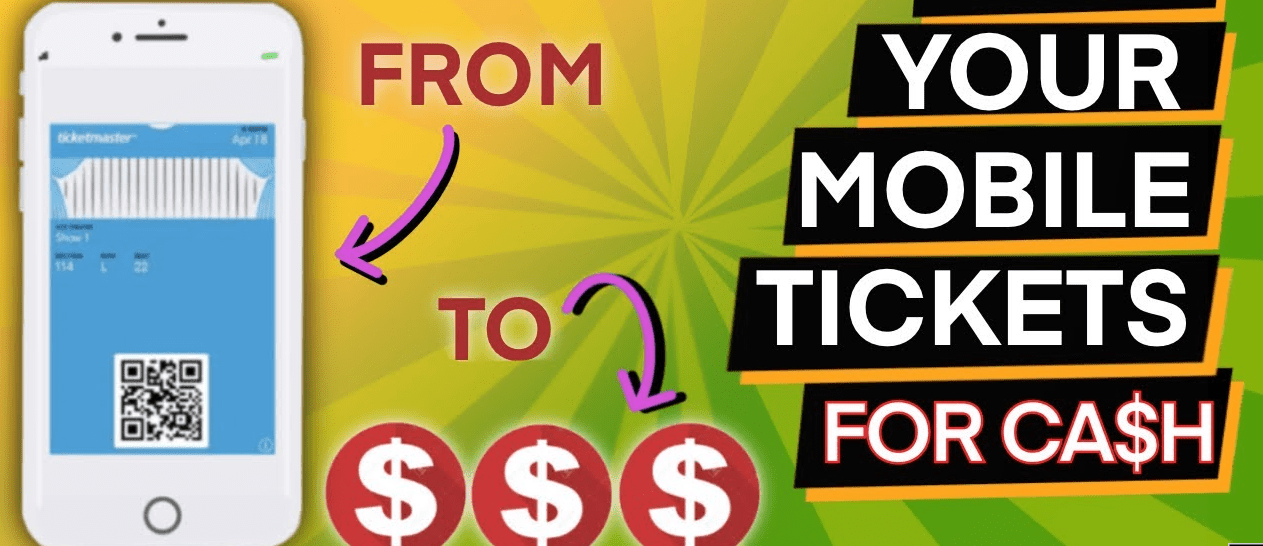 What Is Official Platinum Presale
Is a Ticketmaster Platinum Presale Code Required?
No! The best part is that these tickets don't require a discount code to purchase. Even better, Platinum Tickets often go on sale early with Citi credit cards or Ticketmaster Verified Fan early pre-sale opportunities. Whether or not Platinum Tickets are legit is an important question. Yes! There is a good chance that these tickets will be available before the general public. Because of this, platinum tickets are an excellent method of securing a seat at the event. To be clear, these are not resale tickets from any other source. They are new. These are official, first-chance tickets.
On Ticketmaster, how can I purchase platinum tickets?
Visit the Ticketmaster website and click on a concert to get Platinum Tickets. When viewing the available tickets, look for the label "Official Platinum" next to any platinum tickets on the right side. Before you buy a ticket, check the seating chart to see where each seat is located. Purchase concert tickets at the best possible price now by taking advantage of our ticket options! If you've never heard of platinum tickets, I'd want to congratulate you.
Are Platinum Tickets from Ticketmaster worth the money?
The price of platinum tickets fluctuates based on supply and demand. Platinum Tickets, in our experience, are almost usually more expensive than regular tickets. In order to compensate for the fact that you are purchasing tickets before the general public, Ticketmaster's algorithm increases the ticket price. In order to ensure early concert tickets without a promo code, compare the top three options at all times:
Are Platinum Seats Worth It?
Although platinum seats had been available for more than a year, this was my first interaction with them. Premium tickets for concerts and other events are made available by artists and event providers through Ticketmaster as "Official Platinum Seats." Some of the greatest seats in the house may be found in these areas. There's also a promise that the best seats would be available to fans, according to this statement While some of this statement is correct, it is incredibly incorrect. To begin with, these seats aren't just the greatest ones available.
What's the point of Platinum Seats?
Ticketmaster's Platinum seats are simply one more tool in the war against internet scalpers. Ticket companies like Stub Hub are where many fans flock to get the greatest seats at the most expensive prices. In order to recoup some of that money, Ticketmaster has come up with a variety of techniques to thwart scalpers and keep the money for itself. In order to combat scalpers, this company decided to become scalpers themselves instead of working with a team of experts to devise a strategy to defeat them.
Ticketmaster jumped at the chance to make more cash. While you can't hold them entirely responsible for this (it is the nature of business after all), the recent move by the corporation hasn't gone over well with fans given their reputation as a filthy one. As long as they can buy tickets at the original price, people don't mind paying three, four, or even five times as much as the artist originally stated. Ticketmaster has become a scalper because scalpers have robbed them of that opportunity.
What Will This Mean for Concert Tickets in the Future?
In the forums of a famous Dave Matthews Band fan site, there was a lot of debate regarding this strategy (AntsMarching.org). When it came to the exercise, there was a mixed reaction. Some fans viewed this as a positive development, believing that a percentage of the additional revenue would benefit the band. Ticketmaster had just found a new technique to fleece customers, according to some. The latter is more my preference.
Related