The sixth and final season of FX's crime drama series 'Snowfall' depicts a tragic phase of the life of Louanne "Louie" Saint, the long-time girlfriend and eventual wife of Franklin Saint's uncle Jerome Saint. Louie, after conquering Franklin's drug empire with the help of his former ally Theodore "Teddy" McDonald, tries her best to safeguard the same. She fights a war against Kane Hamilton, whom she tries to kill to eliminate him as a challenger or competitor. Louie's empire doesn't stand long as a series of events threaten its existence. As the critically acclaimed series comes to an end, the viewers must be wondering where Louie ends up. Well, here's what we can share about the same! SPOILERS AHEAD.
What Happened to Louie?
Louie's downfall in the sixth season begins when Kane Hamilton captures her for trying to kill him multiple times. Kane then invites his ally Franklin to kill her but the latter doesn't want to shed the blood of his uncle Jerome's love of life. Franklin finds a way to help Jerome get into Kane's fort, only for the latter and "Uncle Saint" to confront each other. They both fire their guns and kill each other, paving the way for Louie's escape. Although Louie succeeds in staying away from death or worse, the DEA officials start their attempts to hunt her down. In return for helping him capture Teddy, Franklin calls Louie and tells her that the DEA is after her at the last minute.
Louie then finds a way to escape from the officials who are after her with the help of Beau Buckley. She asks him whether Jerome paged him before the latter went to Kane's place to save her. When Buckley lies, she checks his pager and finds Jerome's page, which infuriates her enough to kill him. After killing Buckley, Louie disappears from the streets of Los Angeles, where she wanted to rule the drug empire she conquered. In the series finale, it is revealed that Louie is on the run. She currently seeks refuge at a ranch but the DEA officials are searching for her. Fortunately for her, the ranch owners tell the officials that she was there but eventually continued her journey while she is hiding at the place.
As far as co-creator Dave Andron is concerned, Louie will not be able to escape from the radar of the DEA. "Louie's going to be wanted forever, and she's going to have to live this life where, even if she has moments where she finds a place with some peace, the DEA could come knocking on the door one day," Andron told Men's Health. Without enough money to her name and people to help her, it is unlikely that Louie will be able to resurface in the streets of the City of Angels without alarming the DEA. Now that drugs are slowly vanishing from the streets, the last thing the DEA may tolerate is the return of someone who was significantly involved in the crack cocaine epidemic.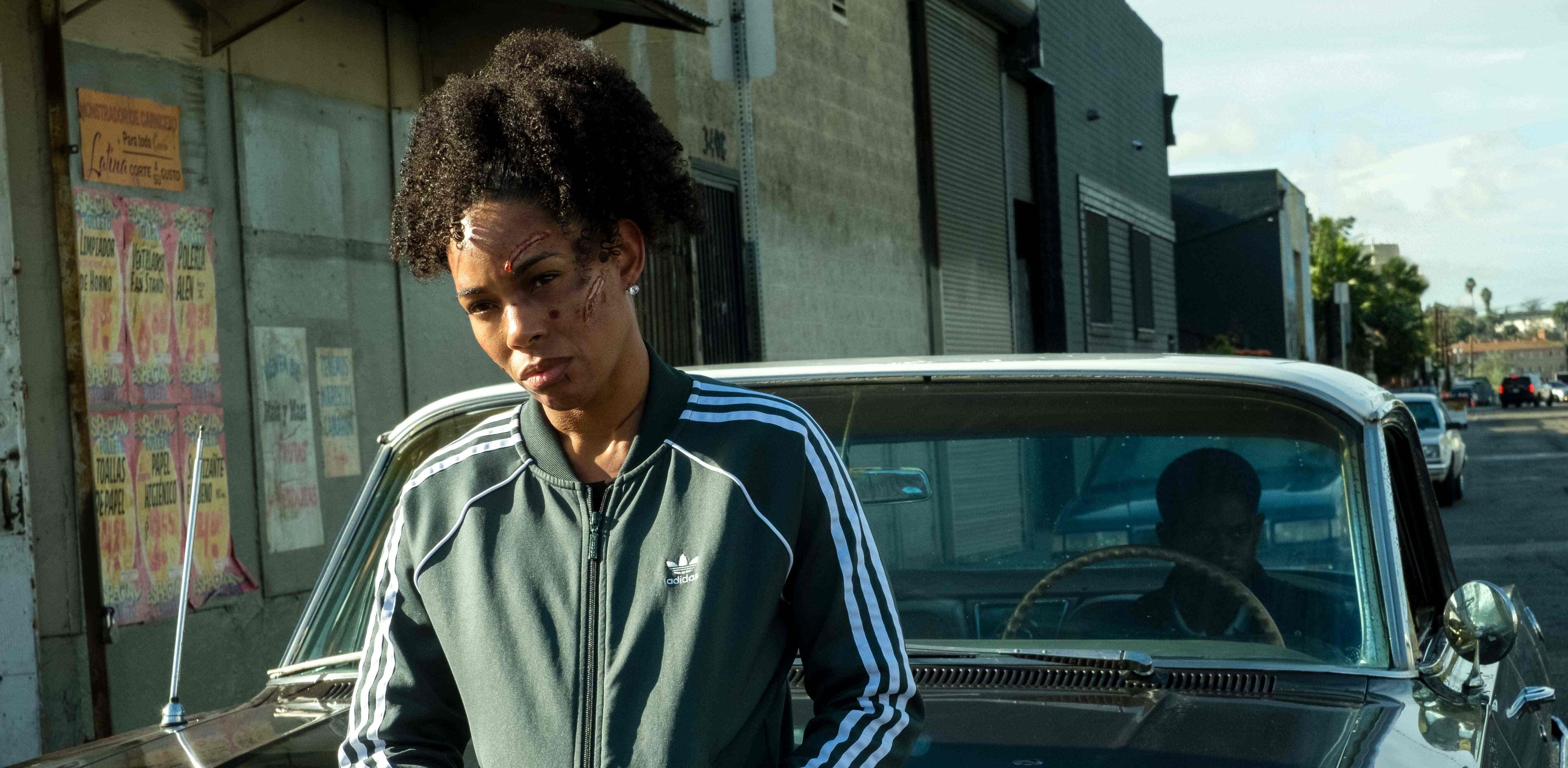 Although Louie is a beloved character, even after her polarizing actions against Franklin, she will not be having a happy ending. "We wanted to communicate that she [Louie] had had to kind of go to a distant place to get away to really try to escape and start over, to the extent that you're able to, and also in a short amount of time to communicate that this is not like she gets a happy ending, like 'Oh she's out on this ranch and she's working with horses. These people there kind of look after her.' No, no, no, she's wanted by the DEA," Andron explained to The Hollywood Reporter.
Andron, however, doesn't know whether the DEA will eventually capture Louie and put her behind the bars. "It's not like they [the DEA] are going to be out there every day searching, but if they get a tip or something turns up they're gonna go after it. That's the price she [Louie] now pays. She's gonna live the rest of her life wanted and whether or not they'll actually catch up with her one day, let the audience decide," he added to The Hollywood Reporter. Considering Louie's resilience, it will not be a surprise if she manages to avoid getting captured for the rest of her life. But it is unknown whether she has the mental strength to pull the same off without Jerome by her side.
Read More: Did Franklin Die? What Happens to Him at the End of Snowfall?