International
Tropical Storm Ian: Florida Under Warnings as System Intensifies
Tropical Storm Ian intensified Sunday evening and is quickly approaching hurricane strength as it nears Cuba, the Gulf of Mexico and ultimately Florida's coast along the gulf.
The National Hurricane Center late Sunday stated that Ian had increased from 45 mph to 65 mph of sustained winds in just a three-hour window. The next update at 2 a.m. ET on Monday could bring an elevated status of Hurricane Ian as a category 1 storm as it continues moving across warm waters in the Caribbean Sea.
The latest cone path has the storm landing in Florida, just north of Tampa and St. Petersburg along the state's west coast.
Florida Governor Ron DeSantis had placed 24 counties in a state of emergency, but that was extended to include the entire state.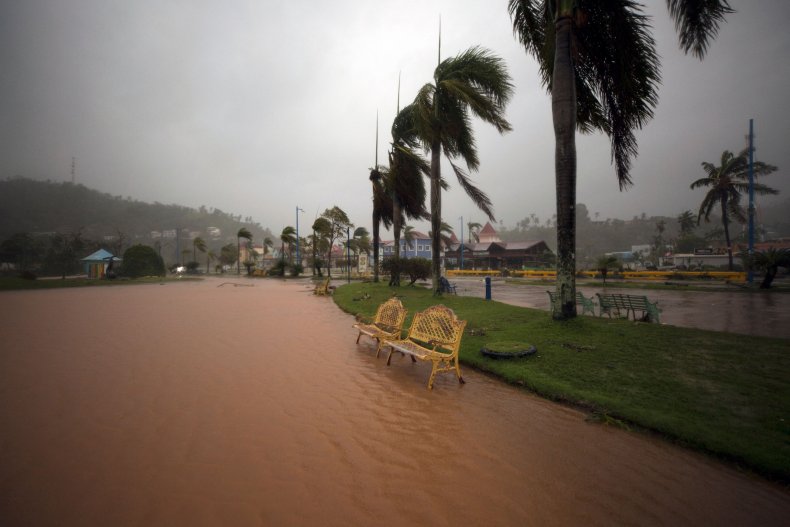 Ian formed on Friday and was initially projected to hit Florida's southwest coast of Fort Myers and Naples, but the storm kept jogging west in the Caribbean, and its predicted path moved all the way up to Florida's Big Bend area, which is near Apalachicola, Port St. Joe and close to Tallahassee. However, the latest news from NHC shows the storm taking an eastern turn, which would bring a landfall further south.
The slightest move to the east or west by Ian could move the cone path from Biloxi, Mississippi all the way back to Fort Myers. Tampa, which is in south Florida along the Gulf Coast, will likely see high winds and rain regardless of the shift, and could also still see a direct hit.
Ian is forecast to strengthen up to a category 4 storm in the Gulf of Mexico, which would mean sustained winds of at least 130 mph. It's now projected to make landfall as a category 2 or 3 storm somewhere along the Gulf coast of Florida anywhere between north of Tampa all the way down to Port Charlotte. The path could change with every advisory update, though.
Ian formed Friday while churning in the Caribbean Sea, where it gained more definitive rotation over the warm waters. The storm is projected to pass over the western part of Cuba, which is relatively flat. Storms that pass over mountainous area have tendencies to break apart, which means Ian is likely to stay intact as it passes over low-lying parts of the island country. Western Cuba is already under a hurricane warning. South Florida is already under a tropical storm watch, but that will likely change to warnings in the next day or two.
The 2022 tropical season has been very weak so far, with no hurricanes hitting the U.S. so far. There's another system building in the Atlantic basin that has potential to become a tropical storm or hurricane. It's taking a similar path Ian took toward the Lesser Antilles and South America.
The last big storm to come through the Atlantic basin was Hurricane Fiona, which became deadly when it passed over Puerto Rico. That storm took a northward turn into the Atlantic Ocean, where it became a category 4 hurricane. It ultimately made landfall in Canada.