Hollywood's golden boy is ready to transform into the legendary Willy Wonka.
Timothée Chalamet doesn't stop working and recently made a return to Wonka's set. Roald Dahl's popular character, Willy Wonka, will be brought to life again by Warner Bros. Discovery and the acclaimed young actor in a prequel film that will trace the origins of the owner of the famous chocolate factory many years before Charlie's visit.
Announced in 2021, the story was born as a spin-off of 2005's Charlie and the Chocolate Factory, directed by Tim Burton and starring Freddie Highmore as the innocent Charlie Bucket and Johnny Depp as the eccentric Willy Wonka. After several delays, the prequel finished filming a few months ago. However, there are still details to adjust.
For this reason, through his Instagram account (via Discussing Film), the actor revealed that he was back on set to do some reshoots and have the film ready for Dec. 15, the current release date:
In addition to the Call Me By Your Name star, Wonka will feature Paterson Joseph as Arthur Slugworth, one of Willy's rival chocolatiers. Rowan Atkinson is also set to appear in the film alongside The Shape Of Water actress Sally Hawkins and Oscar-winner Olivia Colman. Matt Lucas, Keegan-Michael Key, Jim Carter, Natasha Rothwell, Tom Davis, Mathew Baynton, and Kobna Holdbrook-Smith complete the list.
Related: Florence Pugh Praises Dune: Part Two Co-Stars Timothée Chalamet, Zendaya and Austin Butler
Timothée Chalamet Is On a Roll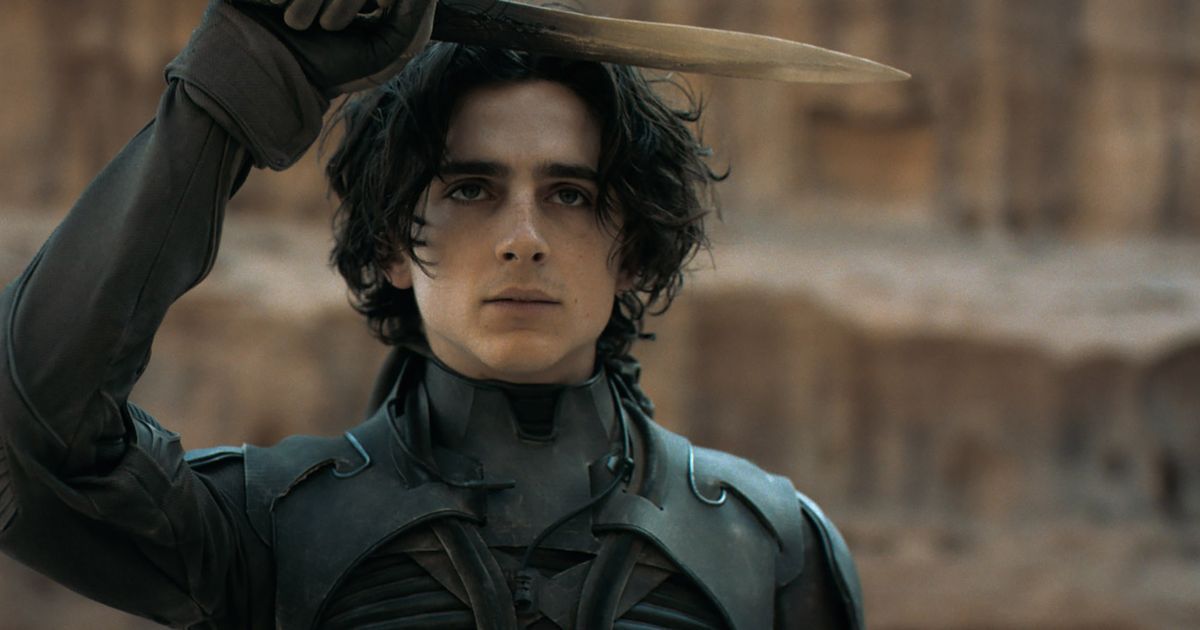 After his appearance in Luca Guadagnino's film and his small role in Lady Bird, the actor has not stopped. He recently reteamed with the Call Me By Your Name director on Bones & All and may return for the sequel to the story based on André Aciman's novels.
But there is no doubt that Chalamet's most outstanding role in recent years is Paul Atreides, the protagonist of Dune. Dennis Villeneuve's adaptation of the Frank Herbert classic is already finishing its sequel, which is one of the most anticipated productions of the year and has Timothée as its main star.
Despite having shoes as difficult to fill as Kyle MacLachlan's in David Lynch's 1984 version, Chalamet has done an excellent job and will undoubtedly continue to do so for a while longer as Warner may plan to turn Dune into a major franchise. In fact, HBO Max has already announced its first spin-off, The Sisterhood, a TV show that will take place years before the movies.
In Dune Part II, Paul Atreides joins Chani (Zendaya) and the Fremen as he seeks revenge against the conspirators who destroyed his family.