Movies Reviews
The Decision to Cancel Harry Potter and The Witch Trials of J.K. Rowling
Should we cancel Harry Potter? All of Harry Potter? Too many canceled celebrities plead with the public not to take away their livelihoods. And J.K. Rowling is one of those people. She's been facing the guillotine in the court of public opinion for three years now. Her comments on Trans issues have changed her from a beloved children's author into a social pariah. Many queer and trans fans of Harry Potter have been hurt by her statements. But enjoying Harry Potter and supporting J.K. Rowling is not the same to many people. The issue has caught fire again with the release of The Witch Trials of J.K. Rowling, a podcast from Megan Phelps-Roper.
On the podcast, Phelps-Roper parallels the death threats that Rowling received and the violence that often characterizes far-right political movements. Support for the LGBTQ+ community has never been stronger, and many believe that being a fan of Harry Potter on any level is the mark of a transphobe. But many fans still want to be fans, despite their dislike of the author. Can we disavow J.K. Rowling and still enjoy the magical world we knew as children? Or is this hypocrisy that is too harmful to exist? Should we cancel Harry Potter once and for all?
The Wizarding World of Harry Potter
The first thing that people should know is that J.K. Rowling isn't necessarily involved in every Harry Potter project that gets produced. Despite legally having creative control over the original movie franchise, Rowling didn't really exercise it. The movies were written by a team of writers and directed by different directors. Tom Felton, who played Draco Malfoy, explained in an interview with The Independent,
"[…] as much as Jo is the founder of [these] stories, she wasn't part of the filmmaking process as much as some people might think. I think I only recall seeing her once or twice on set."
Of course, that's not to say she didn't get paid. J.K. Rowling receives money and credit for everything with the Harry Potter stamp, in the same way that the estates of J.R.R. Tolkien and Stan Lee still make money from properties they created. So, boycotting the Harry Potter franchise would effectively take money away from J.K. Rowling. However, when questioning if being a fan of Harry Potter is moral, it's important to know that the author isn't holding the pen behind everything with her name on it.
However, J.K. Rowling had significant influence over the screenplays for all the Fantastic Beasts movies, though they weren't hard to boycott simply because of how bad they were. But it's important to remember this controversy didn't begin until Rowling's Twitter started blowing up in 2019, between the second (2018) and third (2022) Fantastic Beasts movies. During that time, Warner Bros. took significant steps to revise the third Fantastic Beasts film to limit Rowling's involvement. And director David Yates consulted with LGBTQ+ advocacy groups to make sure vulnerable people were represented respectfully.
Related: Harry Potter: 10 Times Molly Weasley Proved She Was the Best Mom
In the case of Hogwarts Legacy, the Harry Potter video game released this year, J.K. Rowling was not involved in its creation at all. But that didn't stop a great many people from expressing their disapproval. Memes circulated throughout social media that spoiled the plot of the game, and many Twitch streamers called for a boycott. But what were they boycotting? The game didn't contain any artistic influence from J.K. Rowling. So did they want to deny the author money because of her political beliefs? Or did they believe there was transphobia hidden in the heart of Harry Potter?
A Line in the Sand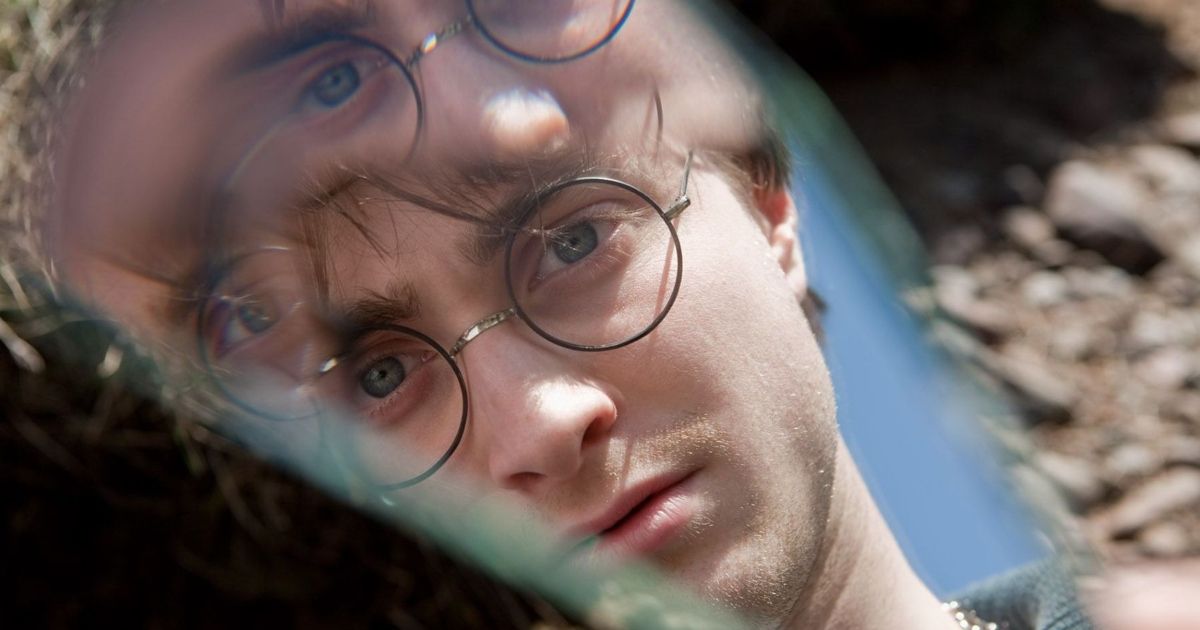 A big part of the reason many find it difficult to cancel Harry Potter is due to their connection with it when they were younger. So many fans grew up on the books and movies and had a lingering sentiment toward them. Daniel Radcliffe, the boy wizard himself, wrote an open letter against J.K. Rowling in 2020. It reinforced "Trans women are women," and made the point that there was value in this realm of magic beyond the controversy surrounding the author. He said:
"To all the people who now feel that their experience of the ['Harry Potter'] books has been tarnished or diminished, I am deeply sorry for the pain these comments have caused you. I really hope that you don't entirely lose what was valuable in these stories to you."
We are left with an ethical, possibly political reason to target J.K. Rowling's message separately from Warner Bros.' corporate franchise. But this has been done in poor taste, to say the least. In The Witch Trials of J.K. Rowling, the author discusses how she's experienced the backlash. Variety summarizes:
"Personally, it has not been fun and I have been scared at times for my own safety and, overwhelmingly, for my family's safety."
The violent threats that Rowling often receives don't help with any discourse and surely give journalist Megan Phelps-Roper the right to compare certain trans rights "activists" with members of the far right. Fighting for human rights as a trans person is admirable, but a few people have decided to disrespect that fight with violence.
Related: Best Daniel Radcliffe Movies Since Harry Potter, Ranked
As Warner Bros. Discovery plans to expand Harry Potter, rebranded as The Wizarding World, it's important to ask ourselves the right questions. If we want to cancel Harry Potter, are we doing so because of a transphobic message, or are we only targeting the author, who may not even be involved in making the project? Only you can decide if boycotting the Harry Potter brand is an appropriate way to express your dissent. But you need not feel ashamed of enjoying fictional works that bear no message of hate. In this ongoing conversation, it's important to remain ethical, reasonable, and properly informed.