Movies Reviews
The Best One-Season TV Shows of the 21st Century so Far
The world of television has never been more exciting than it is today. With an endless supply of content available at our fingertips, we're spoilt for choice when it comes to binge-worthy shows. But sometimes, a shorter series can be just as satisfying as a long-running one. That's why we've compiled a list of the best one-season TV shows of the 21st century.
In an age where binge-watching has become the norm, we often find ourselves lost in the labyrinth of multi-season dramas. While these shows can be incredibly rewarding, there's something to be said for a concise, well-crafted story that doesn't overstay its welcome. Sometimes, a short series can be a breath of fresh air, offering a unique perspective and telling a complete story in just a handful of episodes.
Related: Short Binge-Worthy TV Shows to Watch Right Now
Some of the best one-season TV shows weren't meant to be that way. They were canceled after just one season, leaving fans wondering what could have been. But even though they didn't get the chance to continue, these shows still managed to make a lasting impact on viewers and pop culture.
Other one-season wonders were always meant to be just that. These shows were designed to tell a specific story in a limited number of episodes, and they did it brilliantly. They proved that a shorter series can be just as compelling, emotional, and thought-provoking as a longer one.
From sci-fi thrillers to comedies and everything in between, the best one-season TV shows of the 21st century run the gamut. But one thing they all have in common is that they're well worth your time. So sit back, relax, and prepare to discover some of the most fascinating and watch-worthy gems of the past two decades.
25
Band of Brothers (2001)
Band of Brothers is a war drama that follows the journey of Easy Company, a parachute infantry regiment during World War II. The series is based on a book by historian Stephen E. Ambrose and produced by Tom Hanks and Steven Spielberg. The show is a masterful portrayal of the horrors of war, as well as the camaraderie and bonds that develop between soldiers in the face of adversity. The show boasts a talented ensemble cast, including Damian Lewis and Ron Livingston, who bring to life the real-life heroes they portray. The series is a must-watch for history buffs, fans of war dramas, and anyone who appreciates great storytelling.
24
Firefly (2002)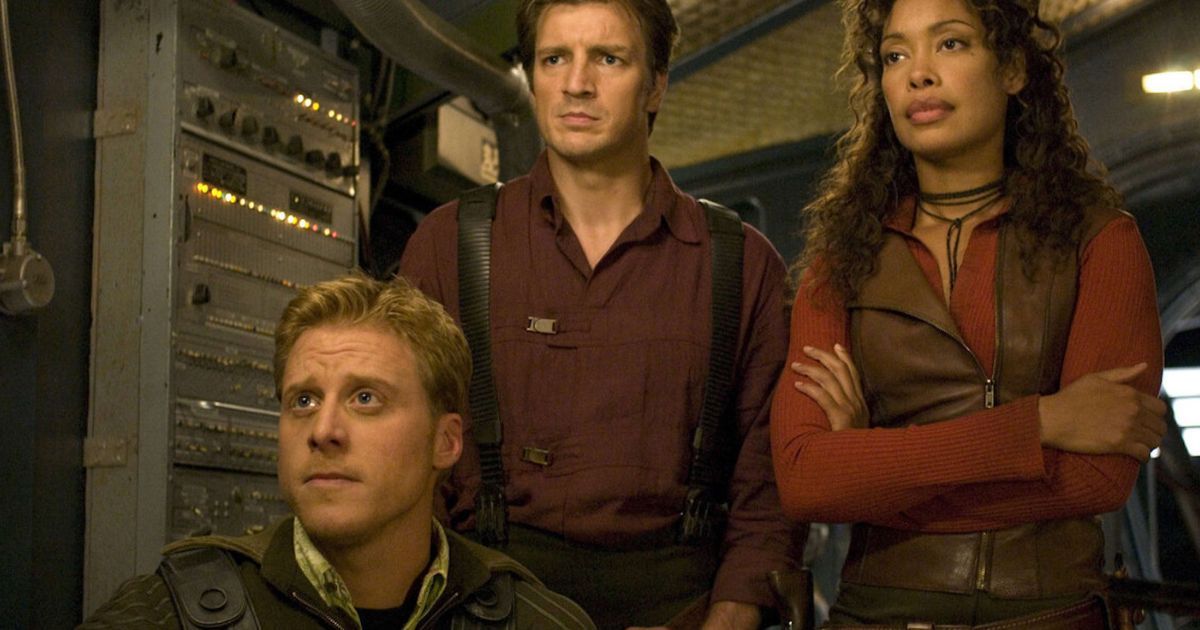 Firefly is a space western that takes place in the distant future, following a band of misfit space cowboys as they traverse the galaxy in their spaceship, Serenity. The show was created by Joss Whedon and stars Nathan Fillion as Captain Malcolm Reynolds. The show is a unique blend of genres, with a witty and irreverent tone that sets it apart from other sci-fi series. The show was canceled after just one season, much to the disappointment of its loyal fanbase, but it has since gained a cult following. The show's clever writing, well-drawn characters, and innovative world-building make it a must-watch for fans of science fiction and westerns.
23
Life As We Know It (2004)
Life As We Know It is a coming-of-age drama that follows three teenage boys as they navigate the ups and downs of high school. The show is based on a novel by Melvin Burgess and stars Sean Faris, Jon Foster, and Chris Lowell as the three friends. The show explores themes of love, friendship, sexuality, and the challenges of growing up in a relatable and honest way. The show was praised for its frank depiction of teenage life and its relatable characters. Despite its critical acclaim, the show was canceled after just one season, leaving fans disappointed. However, the show's impact can still be felt today, as it paved the way for other teen dramas to come.
22
Tell Me You Love Me (2007)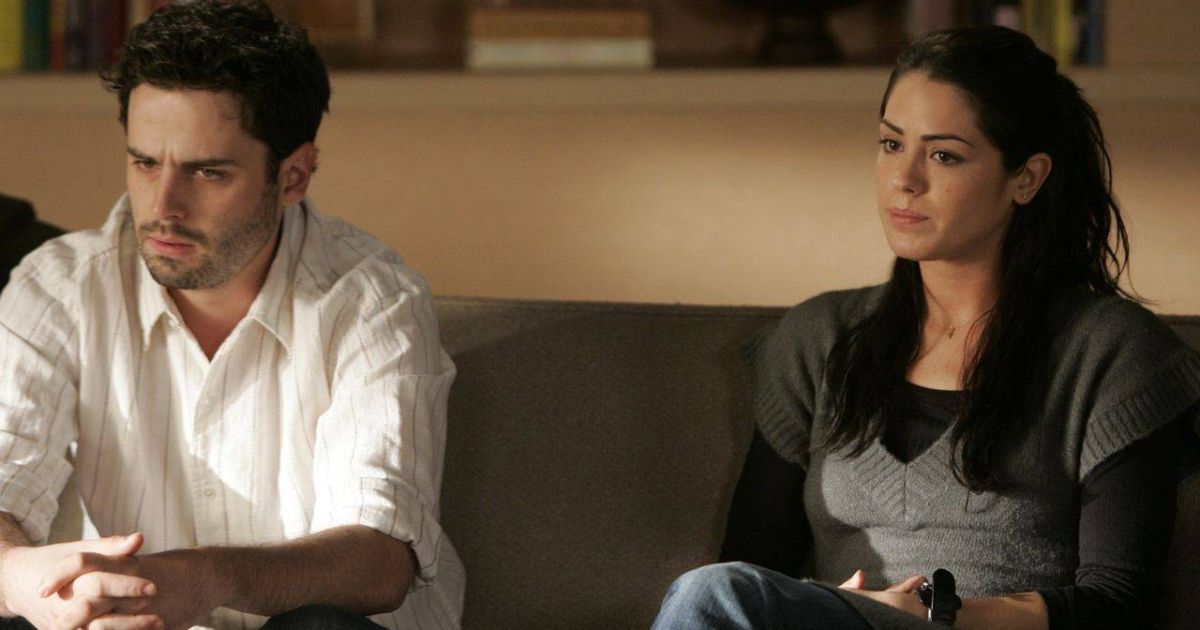 Sex, therapy, and relationships. What more could you want? Tell Me You Love Me is a steamy drama that explores the complexities of love and intimacy. Set in Los Angeles, the show follows three couples as they navigate the ups and downs of their relationships, with each episode focusing on a different couple. From struggling to conceive to grappling with infidelity, the show doesn't shy away from the messy realities of love. The characters are flawed and nuanced, and the acting is top-notch. It's a show that will make you feel all the feelings, from heartbreak to elation. And yes, there's plenty of sex, but it's never gratuitous. It's an honest portrayal of how sex can both bring people together and tear them apart.
21
Studio 60 on the Sunset Strip (2006)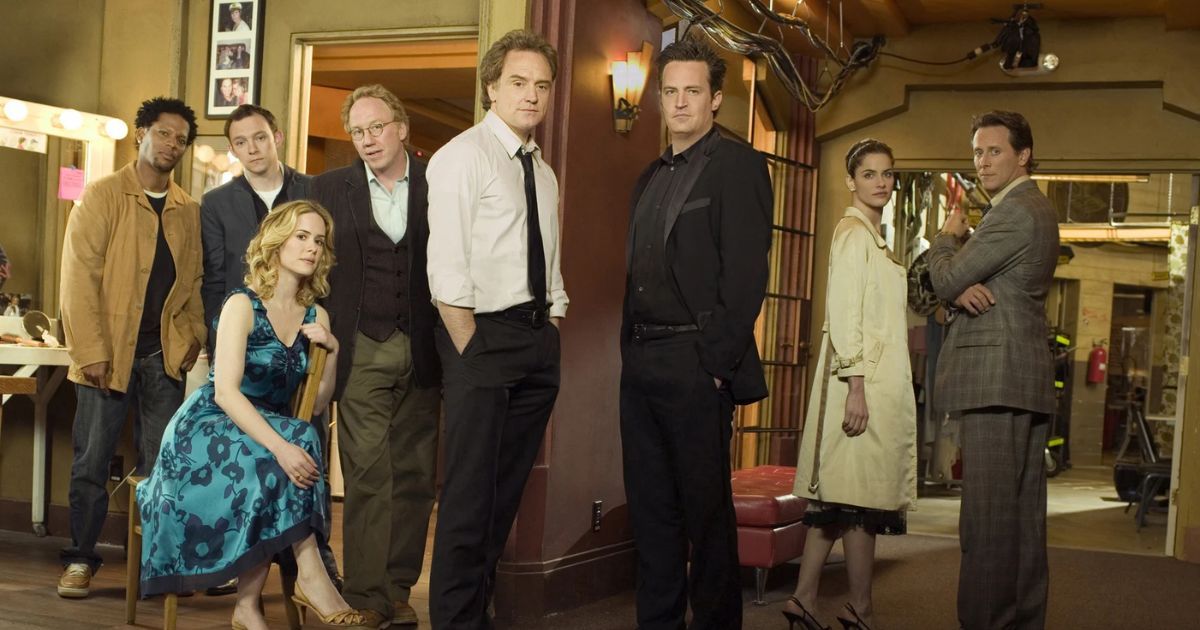 Behind the scenes of a sketch comedy show, where drama is king, Studio 60 on the Sunset Strip is a witty and fast-paced show that takes us inside the world of a Saturday Night Live-esque sketch comedy show. Created by Aaron Sorkin (The West Wing), the show is full of snappy dialogue and whip-smart writing. But it's not all laughs. The show also tackles serious topics like censorship, politics, and the media. The characters are a mix of lovable misfits and egotistical divas, and the ensemble cast is outstanding. It's a show that will make you laugh, cry, and think.
Related: The Best Sketch Comedy TV Shows of All Time
20
John Adams (2008)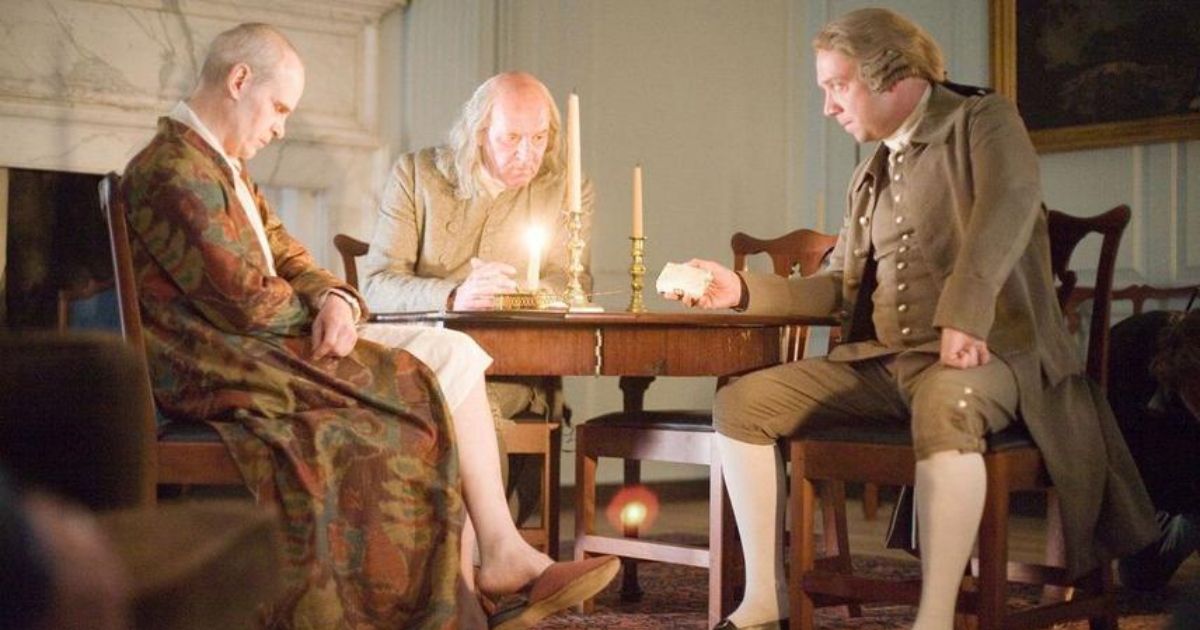 A history lesson that's actually entertaining, John Adams is a miniseries that tells the story of the founding father who played a pivotal role in the American Revolution and the early days of the United States. The show is based on the book by David McCullough and stars Paul Giamatti as Adams. It's a beautifully shot and meticulously researched show that brings history to life. From the Boston Massacre to the signing of the Declaration of Independence, the show covers all the major events of the time period. But what makes the show truly special is the portrayal of Adams himself. He's not just a historical figure; he's a fully fleshed-out character with flaws and virtues alike. The show doesn't shy away from the less flattering aspects of his personality, but it also shows us his immense dedication to his country and his family. It's a show that will make you appreciate history in a whole new way.
19
The Pacific (2010)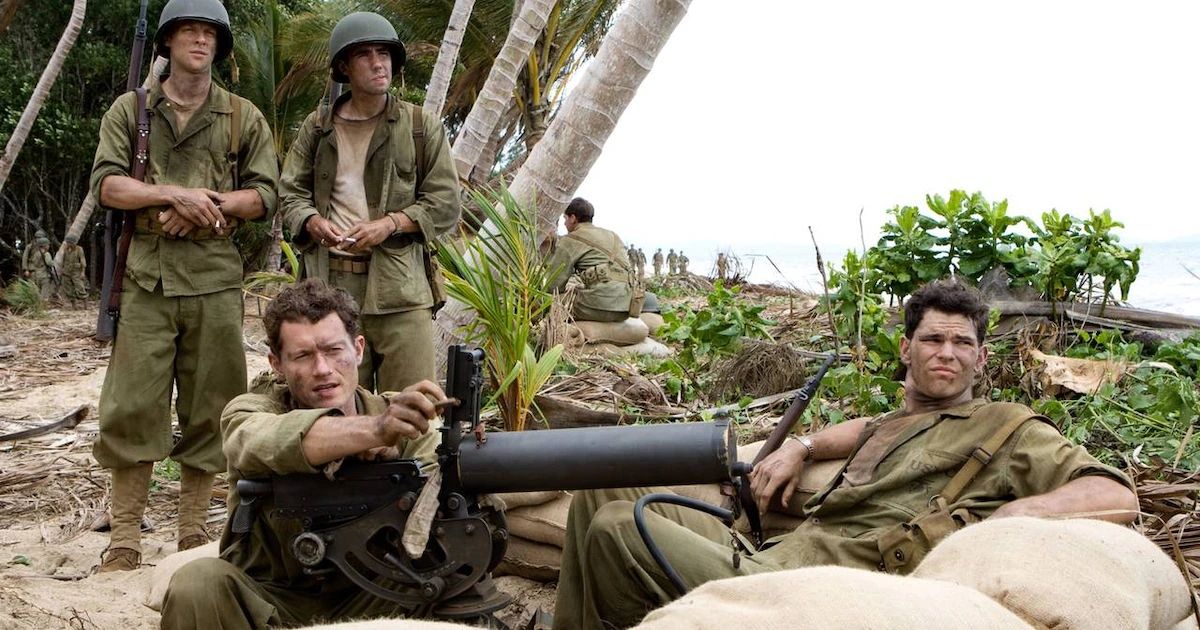 The Pacific is a gripping and emotionally charged World War II drama that takes us through the harrowing experiences of three US Marines who fought in the Pacific theater. With stunning cinematography and intense battle scenes, the show immerses us in the horrors of war while also exploring the bonds of brotherhood and the toll that combat takes on soldiers. The characters are complex and well-developed, each with their own struggles and personal demons. From the humid jungles of Guadalcanal to the beaches of Iwo Jima, The Pacific takes us on a journey that is as heart-wrenching as it is inspiring.
18
Awake (2012)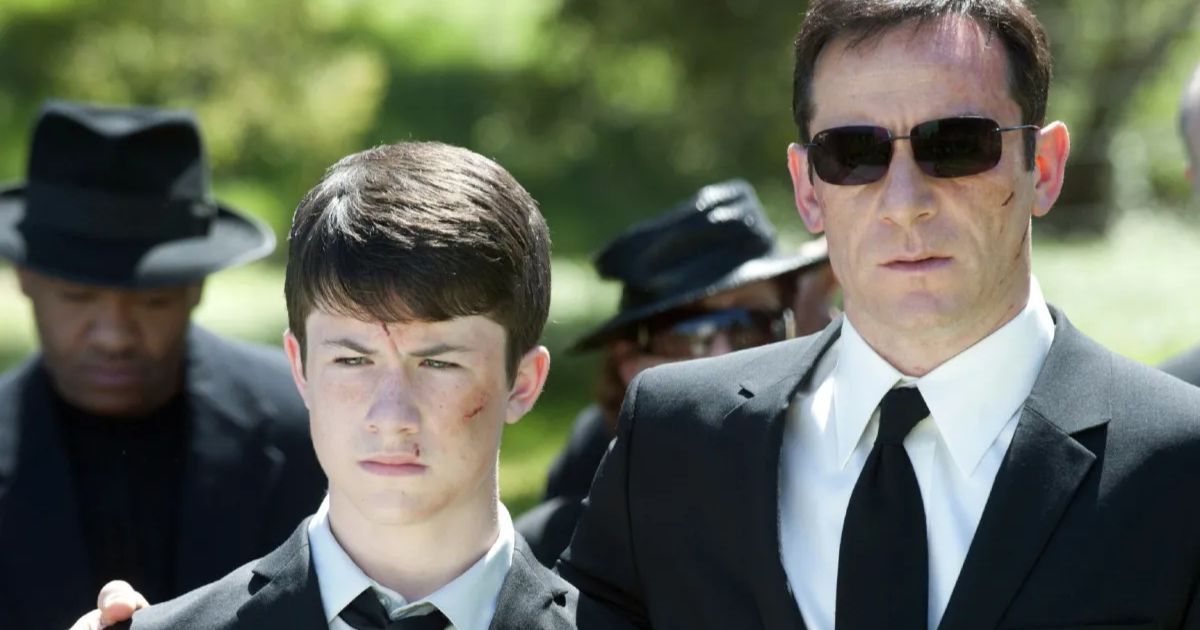 Awake is a mind-bending and suspenseful drama that explores the concept of parallel universes. After a car accident, a detective finds himself living in two separate realities – one where his wife survived the crash but his son did not, and another where his son survived but his wife did not. As he tries to piece together the truth of what happened, he begins to question his own sanity and the nature of reality itself. The show's intricate plot, complex characters, and strong performances make for a compelling and thought-provoking viewing experience. Awake is a must-watch for fans of science fiction, mystery, and psychological thrillers.
17
Trophy Wife (2013)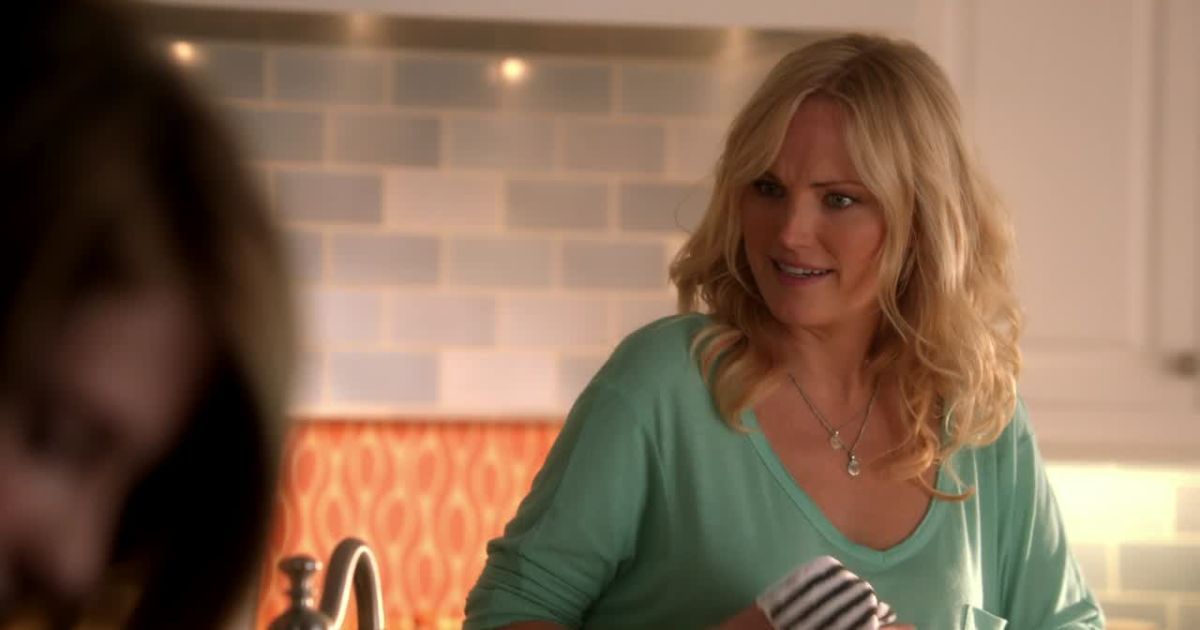 Trophy Wife is a refreshing and hilarious take on the modern family sitcom. When a carefree party girl marries an older man with two ex-wives and three kids, she must navigate the complexities of blended family life while trying to win over her stepchildren and earn the respect of her new husband's exes. The show's writing is sharp and witty, with a cast of talented comedic actors who bring their characters to life with hilarious and relatable performances. Trophy Wife is a true gem of a show that is equal parts heartwarming and hilarious.
16
Enlisted (2014)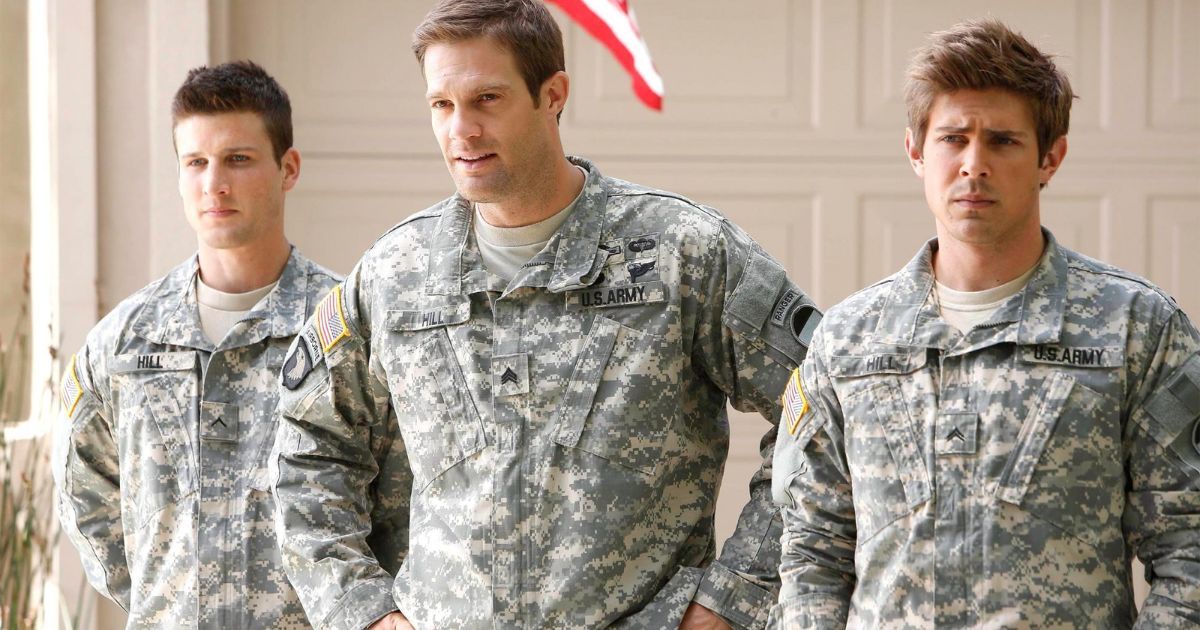 Enlisted is a comedy that follows three brothers, each with very different personalities, who find themselves serving in the same Army unit. The show manages to balance humor and heart, as we see the brothers navigate their relationships with each other, their fellow soldiers, and their commanding officers. The characters are all well-developed and endearing, each with their own quirks and flaws. Enlisted shines a light on the often-overlooked world of military life, and manages to find humor in even the toughest situations. This show is a must-watch for anyone who loves a good laugh, and for those who want to gain a greater appreciation for the sacrifices our military members make.
15
Olive Kitteridge (2014)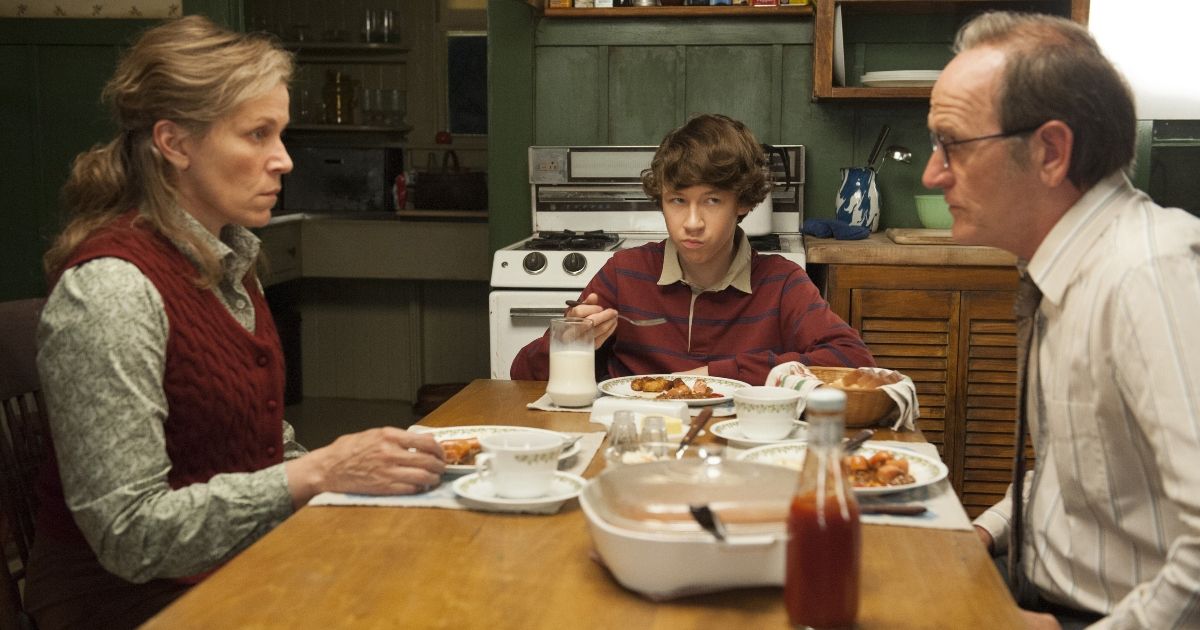 Olive Kitteridge is a drama that follows the titular character, a middle-aged schoolteacher in a small New England town. The show is a character study, exploring the complexities of Olive's personality and the relationships she has with those around her. The show is masterfully acted, with Frances McDormand giving a tour-de-force performance as Olive. Each episode feels like a snapshot of life in this town, with characters coming and going as Olive's story unfolds. Olive Kitteridge is a show that lingers with you long after it's over, and is a testament to the power of great writing and acting.
14
Crashing (2016)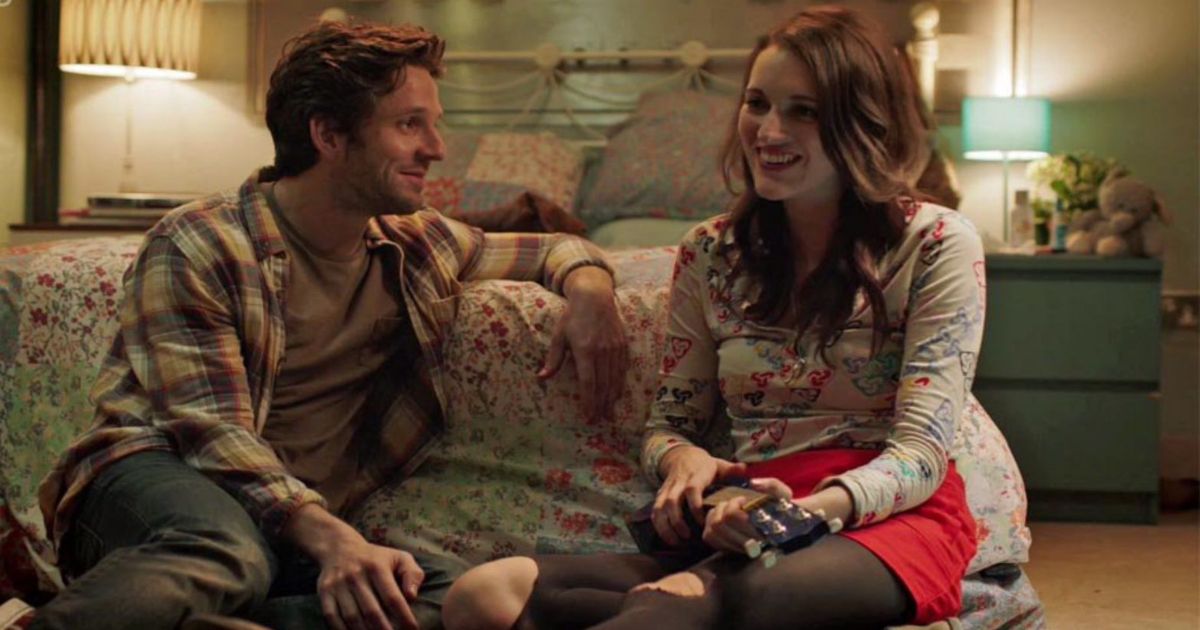 Crashing is a British comedy-drama series created by and starring the incomparable Phoebe Waller-Bridge. The show follows a group of twenty-somethings living in an abandoned hospital as property guardians in London. The characters come from all walks of life, each with their own set of quirks and struggles. The show is witty, hilarious, and at times, heartwarming. Phoebe Waller-Bridge, who went on to create the critically acclaimed Fleabag, shines as Lulu, a free-spirited artist who has a complicated relationship with the show's protagonist, Anthony. Waller-Bridge's trademark humor is on full display in Crashing, and her writing is as sharp and insightful as ever. Crashing may only have one season, but it packs a punch. The six episodes are a rollercoaster ride of laughs, tears, and everything in between.
Related: Crashing: Why Phoebe Waller-Bridge's Hilarious Other Show Deserves More Love
13
Everything S*cks! (2018)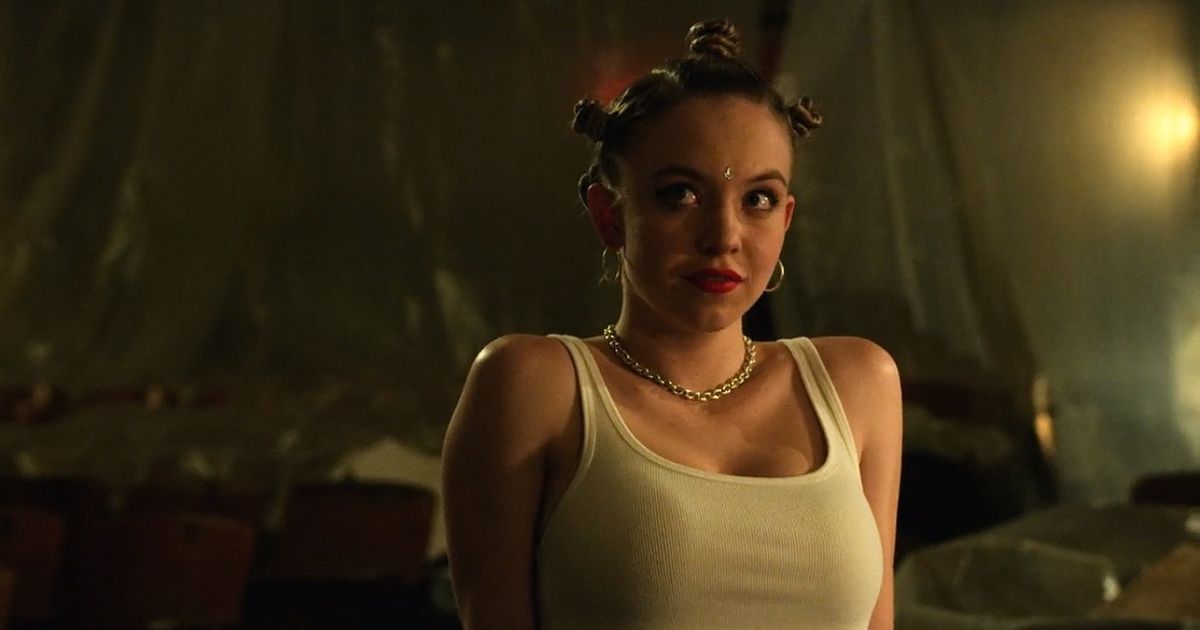 Set in the '90s, Everything S*cks! is a charming and nostalgic coming-of-age comedy-drama. The show follows a group of misfits as they navigate high school and all the challenges that come with growing up. There's plenty of awkward moments, first loves, and quirky characters that make this show a joy to watch. The standout performances from the young cast make it even more memorable. It's a shame that the show was canceled after just one season, as it had the potential to become a cult classic.
12
Sharp Objects (2018)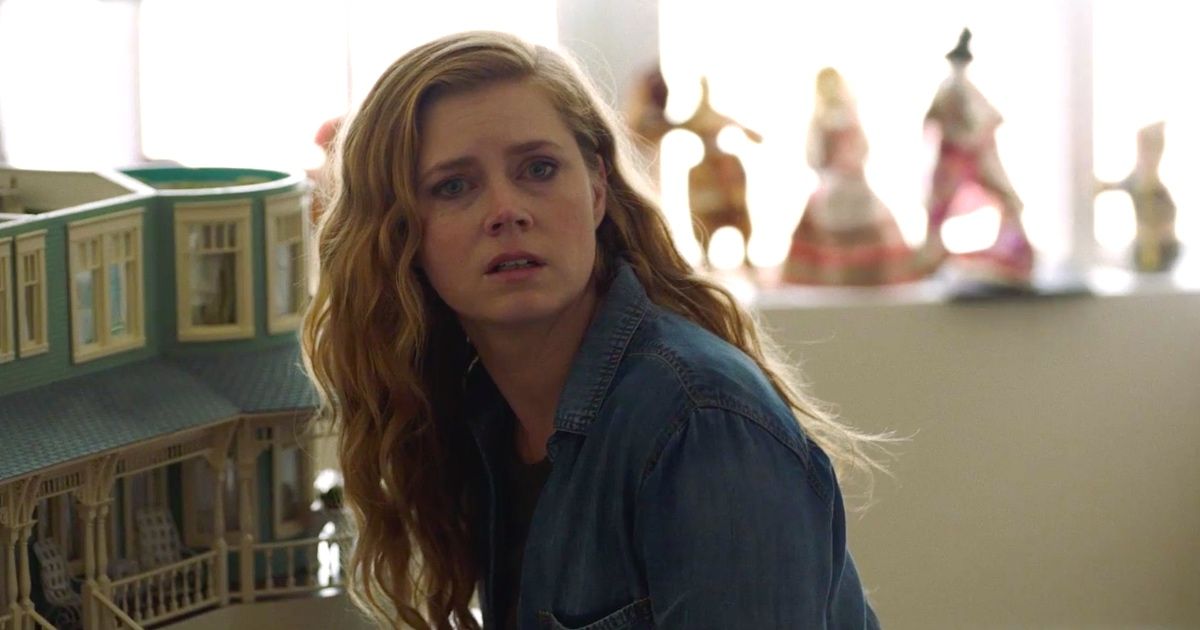 Sharp Objects is a dark and moody mystery thriller that will keep you on the edge of your seat. The show follows Camille Preaker, a journalist who returns to her hometown to investigate a string of murders. As she delves deeper into the case, she uncovers a web of secrets and lies that threaten to destroy everything she holds dear. The show's haunting atmosphere and incredible performances from Amy Adams and Patricia Clarkson make it a must-watch. Sharp Objects is a show that will stay with you long after the final credits roll. While it may have only had one season, it's one of the most gripping and intense shows of the past decade.
11
The Society (2019)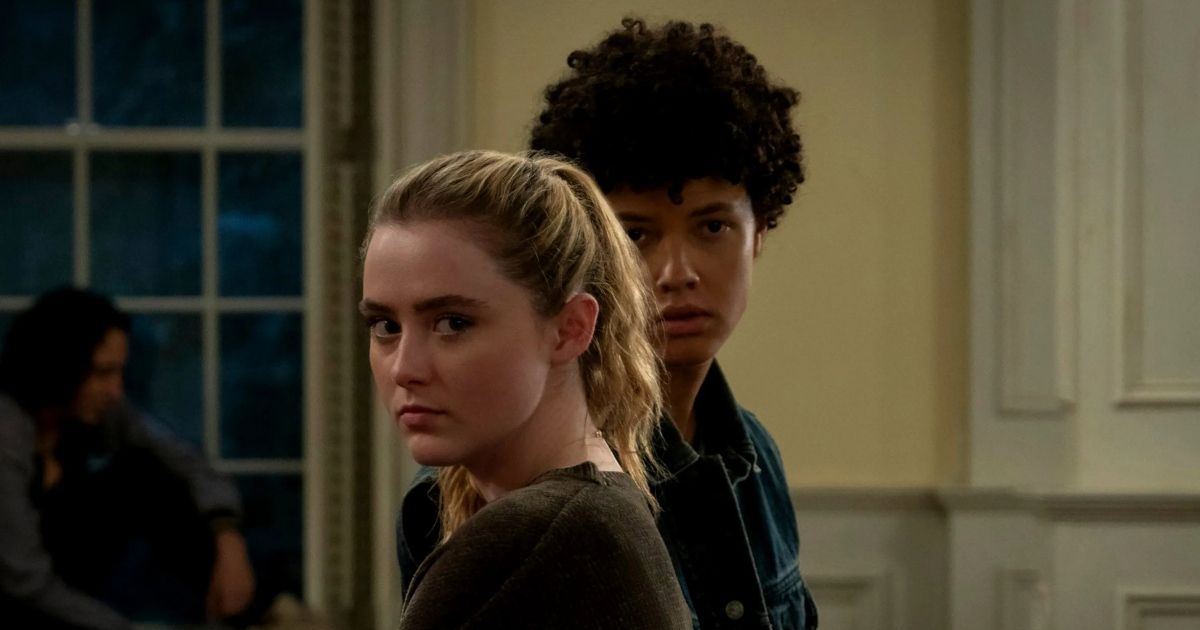 Imagine waking up one day to find that everyone in your town has disappeared. That's the premise of The Society, a Netflix original that takes a group of high school students and throws them into a world where they have to fend for themselves. With no adults in sight, they must form their own society and try to survive while uncovering the mystery of what happened to their town. The show explores themes of power, democracy, and the consequences of our actions. With a diverse cast of characters and a gripping plot, The Society is a must-watch for fans of dystopian fiction.
10
Watchmen (2019)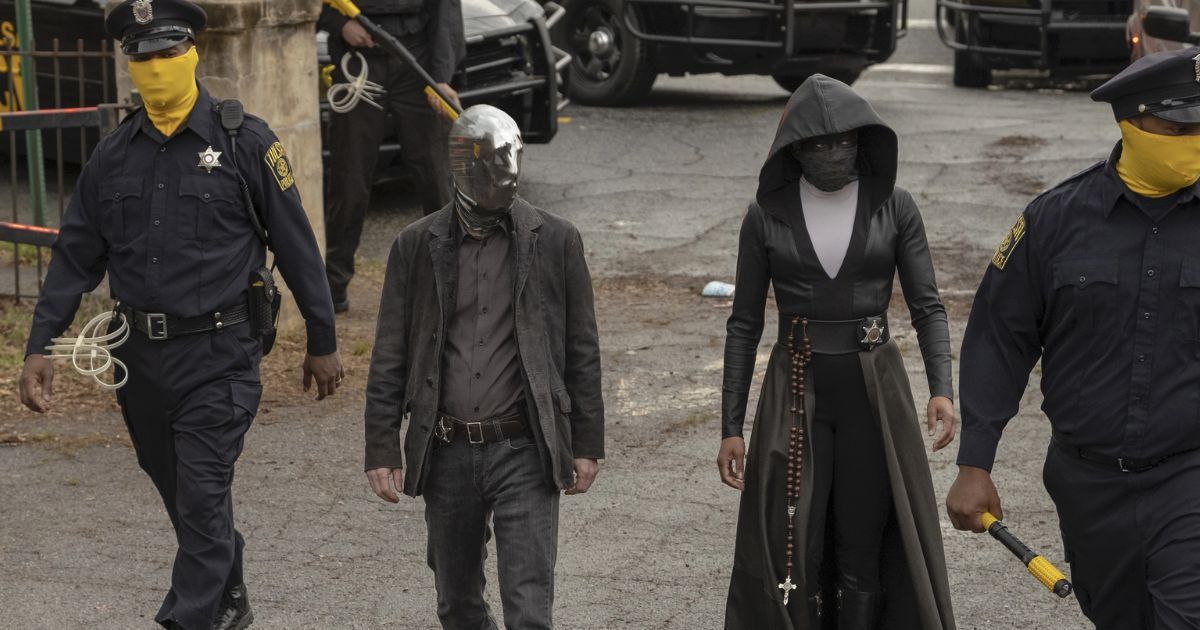 Based on the iconic graphic novel, Watchmen is a thought-provoking and visually stunning series that explores race, power, and justice in America. Set in an alternate history where superheroes are outlawed, the show follows a group of vigilantes who come out of retirement to investigate a white supremacist group known as the Seventh Kavalry. The series is a brilliant mix of action, drama, and social commentary, and its nonlinear structure keeps viewers on the edge of their seats. The characters are complex and well-developed, with standout performances from Regina King and Jeremy Irons. Watchmen is a true masterpiece that transcends the superhero genre and tackles some of the most pressing issues of our time.
Related: Watchmen: How the HBO Show Deconstructs the Superhero Genre
9
I Am Not Okay With This (2020)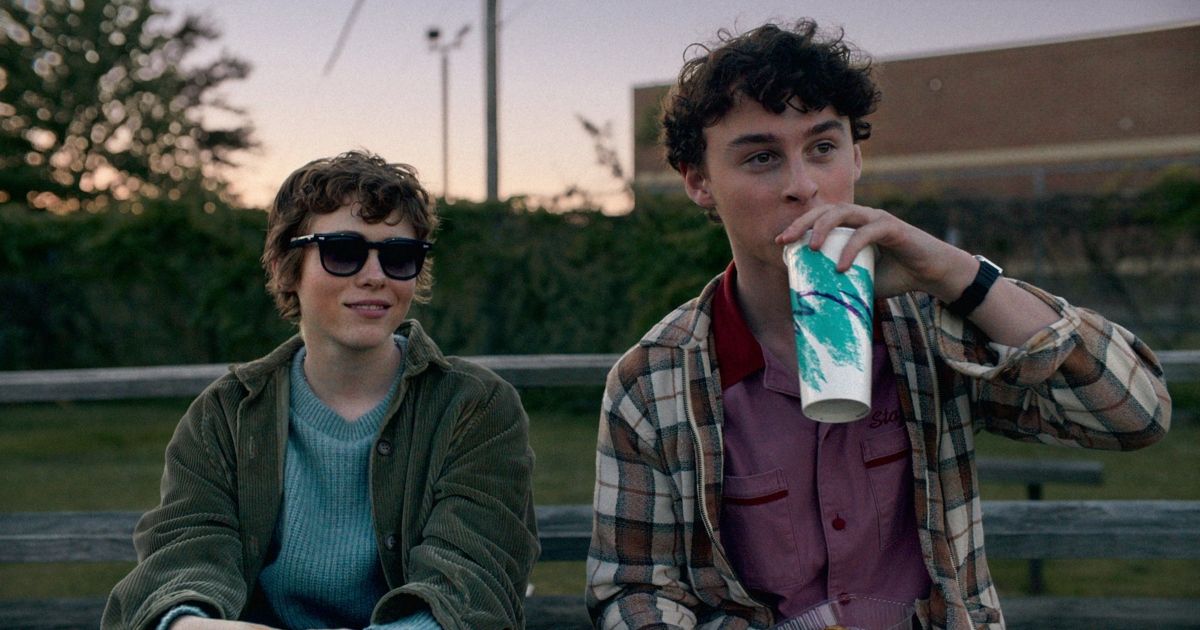 Teenagers have a lot to deal with, from school and relationships to growing up and discovering who they are. But for Syd, the protagonist of I Am Not Okay With This, things are even more complicated. She's grappling with her sexuality, mourning the loss of her father, and struggling to control her newfound telekinetic powers. This quirky and heartfelt series is a coming-of-age story with a supernatural twist, and it's both funny and emotional. Sophia Lillis gives a standout performance as Syd, and the chemistry between the characters is electric. With only seven episodes, I Am Not Okay With This is a quick and satisfying watch that will leave you wanting more.
8
Normal People (2020)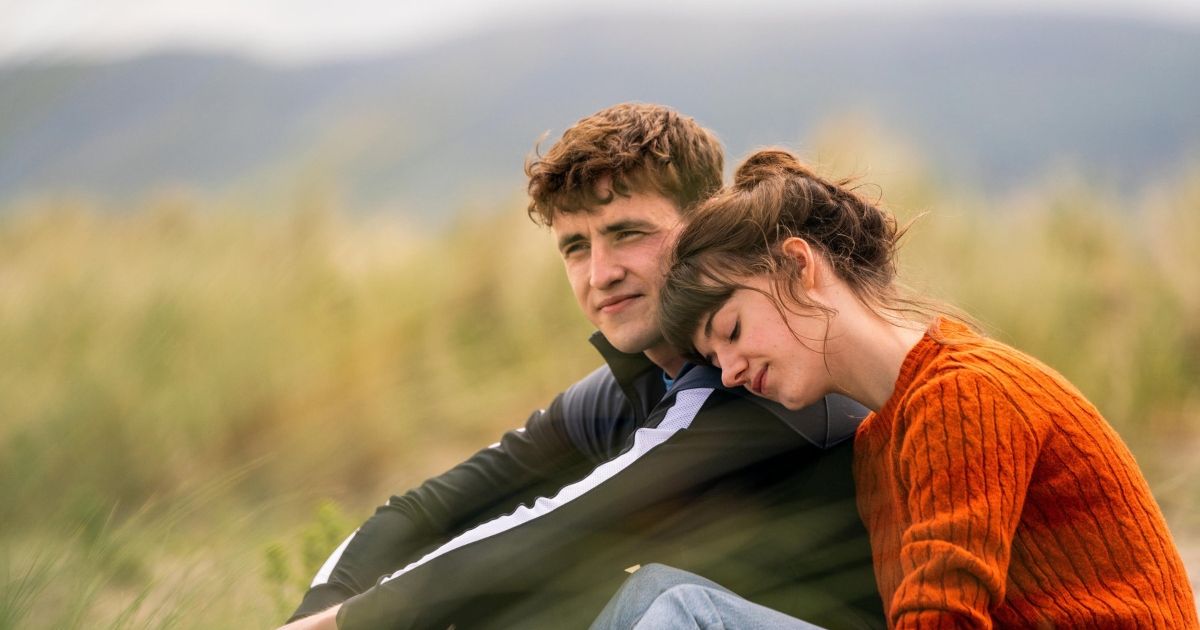 Based on the bestselling novel by Sally Rooney, Normal People is a beautiful and intimate exploration of young love. The show follows two Irish teenagers, Marianne and Connell, as they navigate their complicated relationship over several years. The chemistry between the two leads is palpable, and the show's frank and honest portrayal of sex and relationships is refreshing. It's a show that's both heartbreaking and uplifting, and it's sure to leave a lasting impression on anyone who watches it. Normal People may have only had one season, but it's already considered a modern classic.
7
High Fidelity (2020)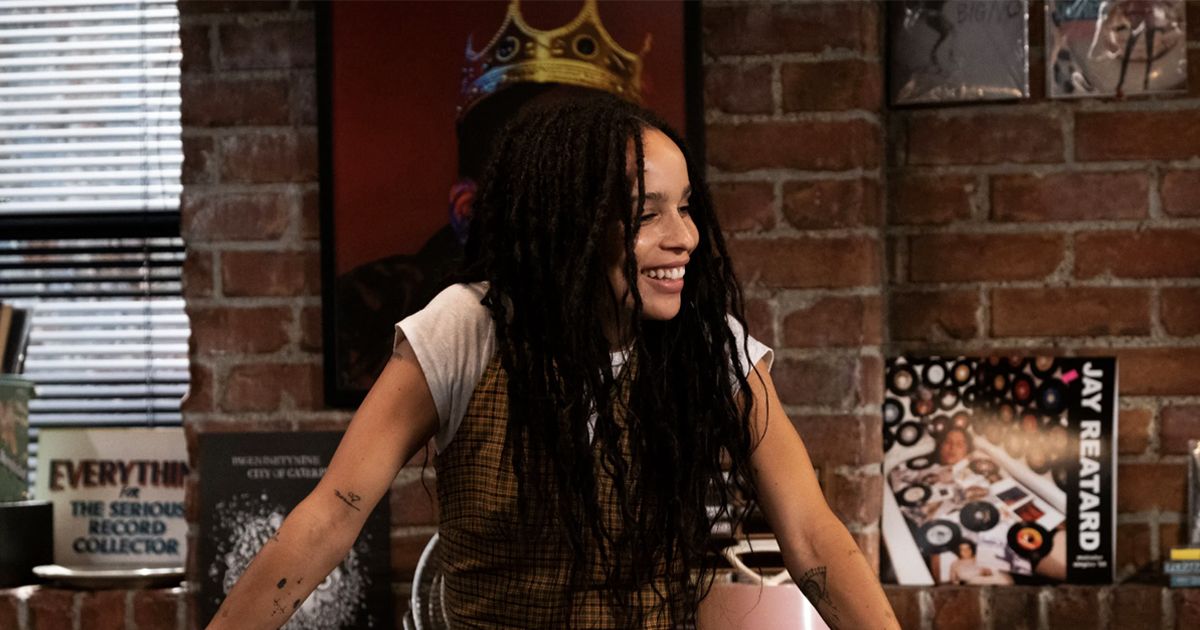 Based on the classic novel by Nick Hornby, High Fidelity is a modern-day take on the story of a music-obsessed record store owner named Rob. Played by Zoë Kravitz, Rob is a complex and relatable character who navigates love, heartbreak, and self-discovery while trying to figure out what went wrong in her past relationships. With a killer soundtrack and an incredible ensemble cast, High Fidelity is a show that will have you laughing, crying, and singing along.
6
The Queen's Gambit (2020)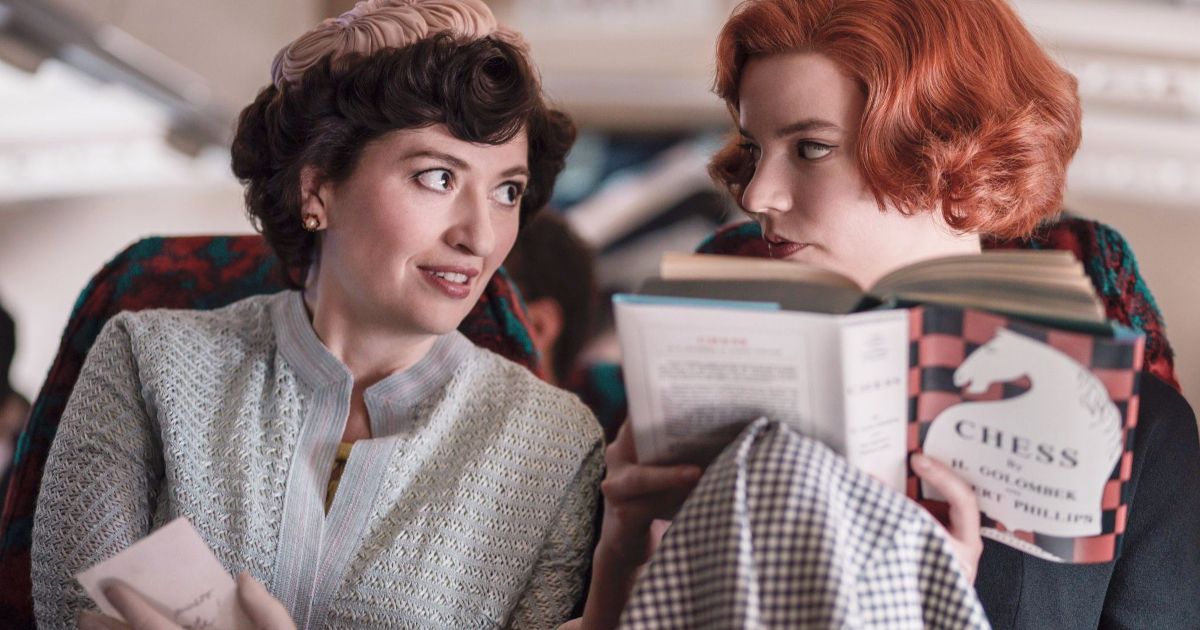 Who knew a show about chess could be so riveting? The Queen's Gambit tells the story of Beth Harmon, an orphaned chess prodigy who rises to fame in the 1960s. Anchored by a stunning performance from Anya Taylor-Joy, this show is both a thrilling sports drama and a poignant character study. As Beth struggles with addiction and personal demons, we can't help but root for her every step of the way. The cinematography and set design are also top-notch, immersing us in the world of competitive chess like never before. Despite running for just one season, The Queen's Gambit is a true gem of a show that deserves all the praise it's received.