Movies Reviews
The Best Man Trailer Finds Dolph Lundgren Fighting Save a Hijacked Wedding
Action icon Dolph Lundgren uses his particular set of skills to save a wedding in The Best Man.
Action movie icon Dolph Lundgren puts his particular set of skills to good use in the trailer for The Best Man. Released courtesy of Saban Films, Lundgren will team-up with Old School and Idiocracy star Luke Wilson when they find themselves at a wedding that is invaded by a group of armed terrorists. Check out the trailer for The Best Man below.
"Luke Wilson and Dolph Lundgren star in this pulse-pounding, action-packed thriller," reads the official synopsis for The Best Man. "When a team of ruthless mercenaries violently seize control of a remote resort hotel, former Special Ops soldiers attending their best friend's wedding must rely only on their wits and training to combat the terrorists and save the hostages held for ransom."
When these mercenaries seize control of this remote resort hotel during a wedding, it's up to the best man, the groom, and their drunken best friend to stop the terrorists and save the hostages. Of course, they did not expect a man of Dolph Lundgren's stature to be in attendance. Quickly strapping as many guns to himself as he possibly can, watching the action movie legend lay waste to nameless henchmen is sure to be the biggest selling point for The Best Man.
Directed by Shane Dax Taylor from an original story by Daniel Zirilli, and written by C. Alec Rossel and Shane Dax Taylor, The Best Man stars Brendan Fehr, Nicky Whelan, Scout Taylor-Compton, and Scott Martin alongside Dolph Lundgren and Luke Wilson.
The Best Man is scheduled to be released in select theaters on April 21, 2023 and will also be made available digitally and on demand.
RELATED: Why Dolph Lundgren Should Return as The Punisher
Dolph Lundgren Has Several Major Projects in the Pipeline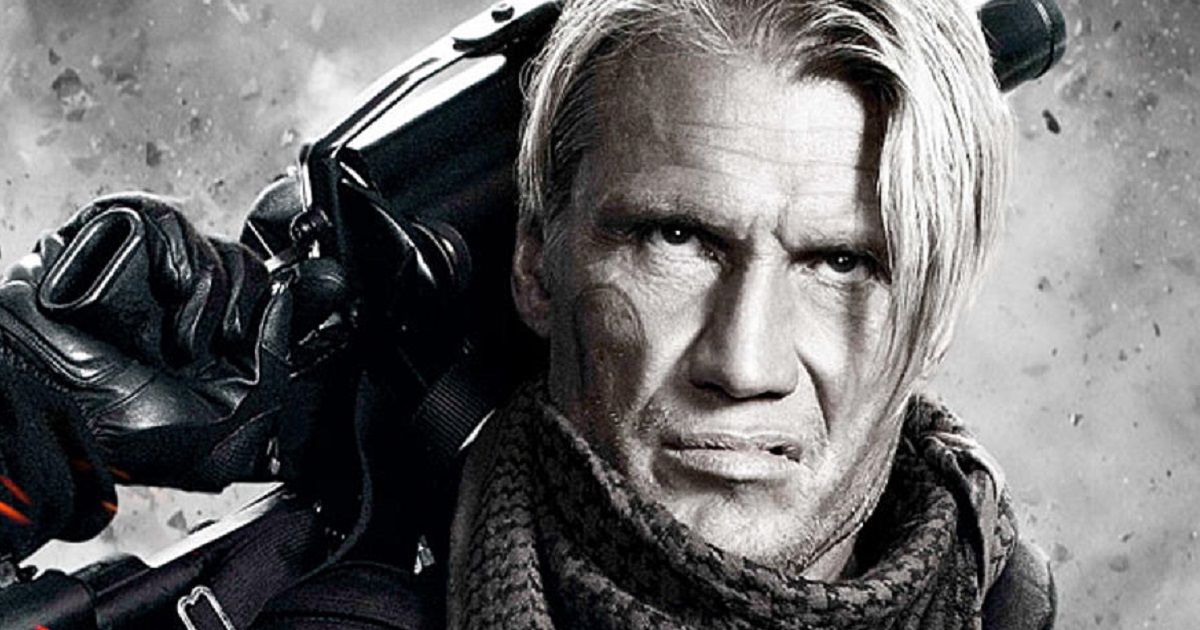 Aside from saving weddings from armed mercenaries, Dolph Lundgren has several major projects currently in the pipeline. The action star will reprise the role of Gunner Jensen in the upcoming Expendables sequel, The Expendables 4, which will reportedly find the group dragged into a nuclear conflict between Russia and the United States. Which all sounds a little close to home…
Fellow action star Jason Statham will take over as the lead of The Expendables franchise in The Expendables 4, with his co-star Sylvester Stallone revealing how little screen time he will have in the upcoming sequel. "I heard it turned out pretty good," former co-lead Sylvester Stallone said of the sequel. "Jason Statham is 80 percent of it. He's happy with it."
Starring the likes of Transformers star Megan Fox, Southpaw star Curtis "50 Cent" Jackson, Furious 7 actor and martial artist Tony Jaa, and Academy Award-nominated actor Andy Garcia, as well as Jacob Scipio, Levy Tran, Sheila Shah, and Eddie Hall, with The Raid actor Iko Uwais playing the main villain of the piece, The Expendables 4 is scheduled to be released on September 22, 2023.
Lundgren is also due to return to the underwater world of Atlantis in the DC sequel Aquaman and the Lost Kingdom. Starring Jason Momoa as Arthur Curry aka Aquaman alongside Amber Heard, Willem Dafoe, Patrick Wilson, Yahya Abdul-Mateen II, Temuera Morrison, and Nicole Kidman, Aquaman and the Lost Kingdom is scheduled to be released on December 25, 2023.