Movies Reviews
'The Bachelor' Star Caelynn Miller-Keyes Says Dean Unglert Wants a Vasectomy 'Before We Have Kids'
Bachelor in Paradise stars Caelynn Miller-Keyes revealed that her fiancé, Dean Unglert, wants to get a vasectomy before the couple has kids. Here's the feminist reason Unglert wants the procedure and what we know about the couple's wedding plans.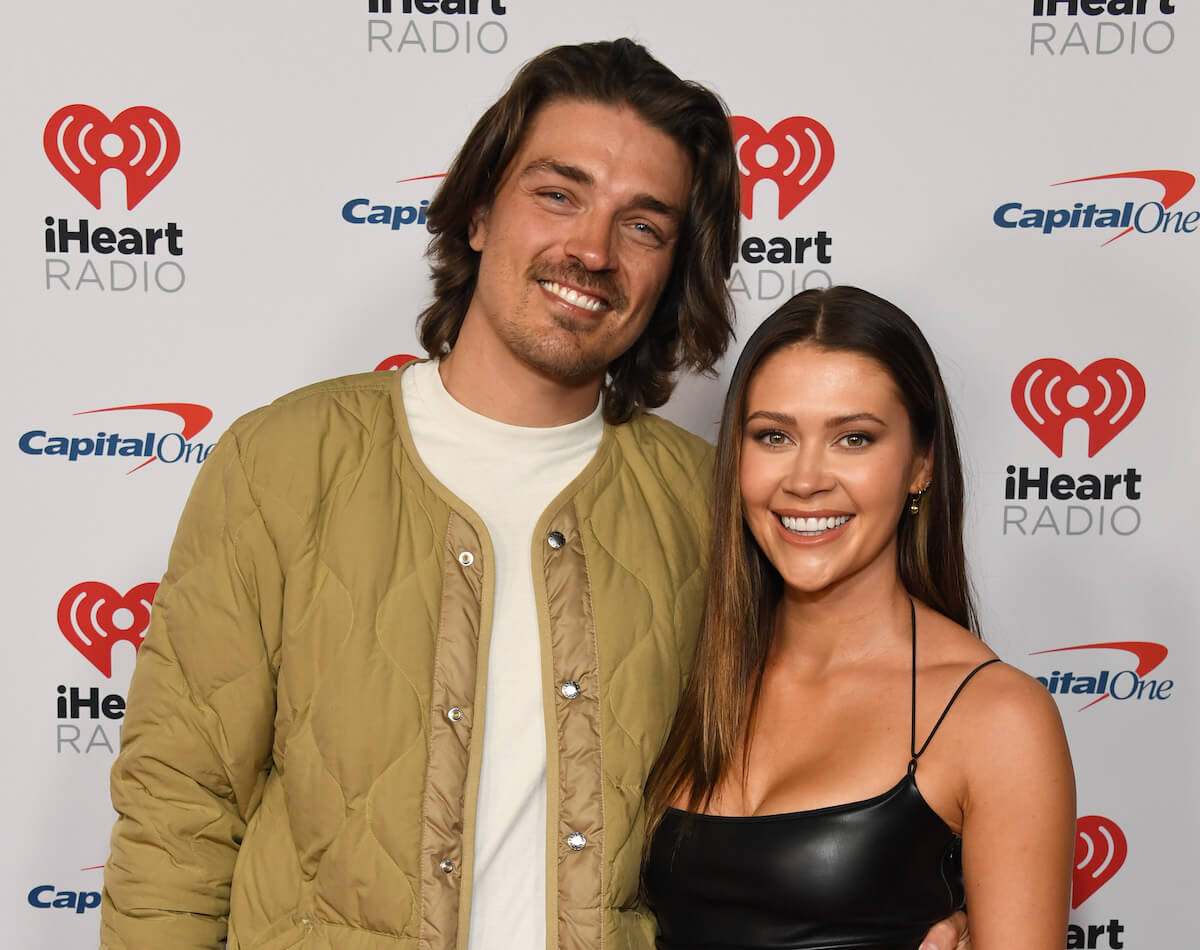 Dean Unglert and Caelynn Miller Keyes got engaged after meeting on 'Bachelor in Paradise'
Miller-Keyes and Unglert coupled up in 2019 on Bachelor in Paradise, but their relationship got off to a rocky start. Viewers watched Unglert break up with Miller-Keyes on her birthday and leave the show, only to return after she had started forming a new romance with another contestant (per People). He asked her to leave the beach with him, and they have been together ever since.
Unglert and Miller-Keyes spent the next three years traveling and living out of a van. They have adopted two senior dogs, Pappy and Alastor "Mad-Eye" Moody.
Although Unglert has said many times that he was opposed to marriage, he proposed to Miller-Keyes in October 2022. 
Caelynn Miller-Keyes says Dean Unglert wants a vasectomy before they have kids
Miller-Keyes recently revealed on an episode of the Help! We Suck at Being Newlyweds podcast that Unglert wants to get a vasectomy – not because he never wants to have children, but because he doesn't want his fiancée to have to take birth control.
"He really wants to get a vasectomy – before we have kids," the Bachelor star shared (per Elite Daily). "He wants to get a vasectomy because he doesn't think it's fair that a woman has to take birth control. So then when we're ready to have kids, he would un-snip himself and we would have children."
Miller-Keyes added that the couple hadn't made a firm decision about the procedure yet. "We both need to research this more," she said. "But also, I heard, like, there could be pain that's involved if you get a vasectomy. And so, I was like, 'I don't want you to be in pain.' … Even after you heal, there could potentially be just everyday pain."
Although vasectomies are reversible, they are also considered a "permanent form of male birth control," according to Mayo Clinic. "Before getting a vasectomy you need to be certain you don't want to father a child in the future," the website advises. "Although vasectomy reversals are possible, vasectomy should be considered a permanent form of male birth control."
The 'Bachelor in Paradise' couple shared their upcoming wedding plans 
Miller-Keyes and Unglert may not have decided on a vasectomy yet but they are still planning for their future. The couple is currently preparing for their upcoming wedding. In a YouTube video titled "Wedding Updates! Wedding Venues, Engagement Shoot, Engagement Party & How the Night Ended…" the reality stars shared details of their wedding venue and engagement party.
They said they found their dream wedding venue in Colorado. "We found our wedding venue! It is the most beautiful place I've ever been to," Miller-Keyes gushed in the video. It's perfect. I was just telling Dean that it's a 10/10. I didn't think we'd find a 10/10 for our wedding venue. The first spot was a 7 or 6, even though I said it was an 8. I was really trying to make myself love it. This one is so perfect and I can't wait."
The couple celebrated their engagement with family and friends in January. Miller-Keyes described her favorite moment from the event. 
"One of the highlights of the engagement party – everyone left for the after-party. There was just a small group of us, some of our really close friends… and all our family was there. And we just, because Dean and I both hate being the center of attention, instead of people talking about why they love us and why we're special, we went around to every single person there and told them why they're special to us."
She added, "It was icing on the cake of the perfect night."