Movies Reviews
Super Mario: Is Illumination Making a Nintendo Movie Universe?
The rainbow road to The Super Mario Bros. Movie has been a bit of a bumpy one. After the train wreck live-action Super Mario Bros. film from 1993, Nintendo has been really apprehensive about bringing its most iconic video game character to the big screen again. However, the new animated film from Illumination has proven that the Mario series can not only work but thrive in cinemas. Although the internet had a field day with the casting of Chris Pratt as Mario, it seems that it has had no negative influence on the film's success. The Super Mario Bros. Movie is undeniably a massive hit.
As happens with any successful film based on a larger IP, there has been a lot of talk about what the future holds for Nintendo and Super Mario on the big screen. While the film does tee up a potential direction for a follow-up film, many fans believe that Nintendo shouldn't stop there. There's been a lot of talk about Nintendo developing an entire animated cinematic universe of sorts based on its most popular games and properties. Here's what we know about this potential new Nintendo movie universe:
Related: How The Super Mario Bros. Movie Can Start the Nintendo Cinematic Universe
A Super Success
Nintendo has always been very wary about making any sort of theatrical film adaptations of their properties. In terms of live-action theatrical films based on Nintendo games, there have only been two: the aforementioned 1993 Super Mario Bros movie and 2019's Pokémon film Detective Pikachu. There have been a fair amount of animated films and series beyond that, but most of them have been direct-to-video movies that never got a theatrical release. However, video game adaptations have been having a moment lately.
The Sonic the Hedgehog movies have found pretty solid success at the box office, Mortal Kombat was successfully revived as a film series in 2021 and HBO's The Last of Us series has become one of the most talked-about shows of the year so far. With all of this in mind, the landscape is set for Nintendo to make a grand cinematic entrance, and The Super Mario Bros. Movie has just shown that audiences are more than a little interested in that.
While critics may not have been sold on The Super Mario Bros. Movie, fans have been exceedingly happy with the experience the new animated film provided. Although it received a mere 56% critic rating on Rotten Tomatoes, the audience score is a much kinder 96%. It also received an "A" grade on CinemaScore, which was determined by polling actual moviegoers who went out to see the movie. On top of all of that, the passion that fans have for this movie has really shown at the box office.
The Super Mario Bros. Movie had a stellar opening weekend haul both domestically and internationally, and many industry professionals are predicting that it will be one of the highest-grossing movies of the year. All of that success must be very enticing to Nintendo, whose fans have been eagerly awaiting more cinematic outings for years.
Related: Jack Black Wants a Super Mario Bros Sequel to Focus on Bowser's Revenge
The Cinematic World of Nintendo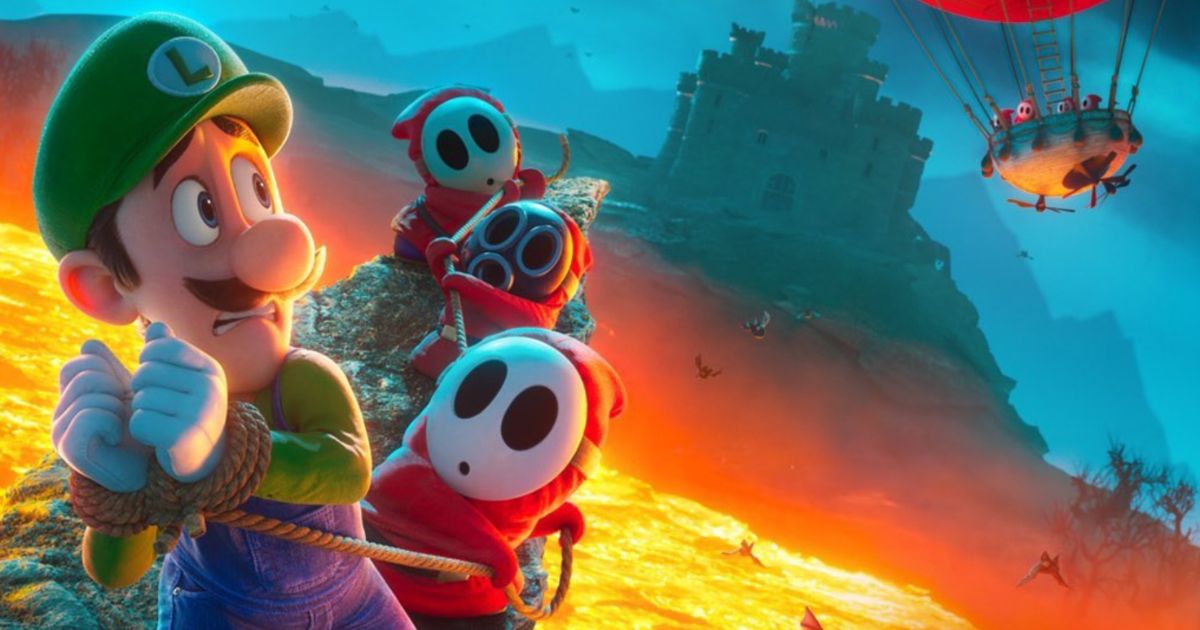 As for how Nintendo would go about building out its own cinematic universe, it's likely that the world of the Super Mario Bros. Movie will be the starting point for it all. Ignoring Nintendo's countless other major properties for a second, the world of Mario is already immense to begin with. There are so many different characters, worlds, and stories that can be explored directly within the Mario brand. If Nintendo does decide to build a wide movie franchise, it will more than likely start with more Mario movies first.
Thanks to the success of this first movie, there's already a huge amount of momentum with that property, so it would make sense for them to run with that before expanding outward too rapidly.
That doesn't mean that Nintendo won't eventually get to its other properties, though. The sheer number of other Nintendo video games that people would love to see on the big screen is astounding. Some films could be directly spun off from The Super Mario Bros. Movie; a Donkey Kong film would be the prime candidate for that. Many others, such as Star Fox, Kirby, Metroid, and, most of all, The Legend of Zelda could make for fantastic animated adventures that would expand the Nintendo film franchise in all sorts of exciting new directions.
So, are Nintendo and Illumination definitively making a massive Nintendo Cinematic Universe to rival the likes of the MCU? We'll have to wait and see. The truth is, if all of these potentially upcoming films are going to be animated like The Super Mario Bros. Movie, then fans may have to get used to waiting for a while. All movies take a long time to make, but animated features take an especially long time to produce.
Whatever Nintendo decides to do next, whether it be Super Mario Bros. 2 or Donkey Kong or The Legend of Zelda, it likely won't hit theaters until 2026 at the very earliest (and that's being optimistic). Nintendo and Illumination could very well have their eyes set on a massive interconnected animated film franchise, but if they do, fans are going to have to buckle up and prepare to be in it for the long haul.