Movies Reviews
Star Trek: Discovery to End with Upcoming Fifth Season at Paramount+
Captain Michael Burnham's voyage through space will soon come to an end.
Paramount+ is putting an end to Star Trek: Discovery. The Star Trek revival series, which first launched in 2017 before CBS All Access had rebranded as Paramount+, stands as the longest-running drama series that's available on the streaming platform. That comes to an end with the decision to cancel the series ahead of its upcoming fifth season, which had been expected to arrive in early 2023. It's now being reported (via THR) that the fifth and final season has been pushed back to 2024 to allow for additional filming, giving the writers a chance to properly end the series with the last episode.
"When we first started talking about the return of Star Trek eight years ago, we never could have imagined the indelible impact Star Trek: Discovery would have," CBS Studios president David Stapf said in a statement, confirming the news. "The series brought back a beloved global franchise, and just like its predecessors Discovery honored Star Trek's legacy of 'infinite diversity in infinite combinations,' representing the best of what we could be as humans when we celebrate our differences."
Series star Sonequa Martin-Green adds, "I can hardly believe that this mind-blowing journey with Discovery is ending. I'm astoundingly blessed by God to have played Captain Michael Burnham and to have taken part in a legacy alongside an extraordinary cast, phenomenal crew and remarkable writing team. To our most supportive partners at CBS Studios and Paramount+, who insisted on making television history, I'm deeply grateful. I'm also deeply grateful for the creative collaboration with our showrunners Michelle Paradise and Alex Kurtzman, as well as Olatunde Osunsanmi and the incomparable team of executive producers."
She continues, "I will never forget how it felt to stand together as a show family, cradling the heirloom of Trek with all those from the franchise at large and with the fans. The fans welcomed us into their hearts as we launched a new iteration of Trek and an entire entertainment platform, and we'll never forget it. 65 episodes later, here's to the entire company of Star Trek: Discovery, to the show and its fifth and final season, to its beloved fans and to all those who envision a better future. Let's fly… "
Related: Deep Space Nine Actor James Darren Talks Playing Vic Fontaine and Acting with Avery Brooks
Star Trek: Discovery Ends After Five Seasons, But That's Not the End of Star Trek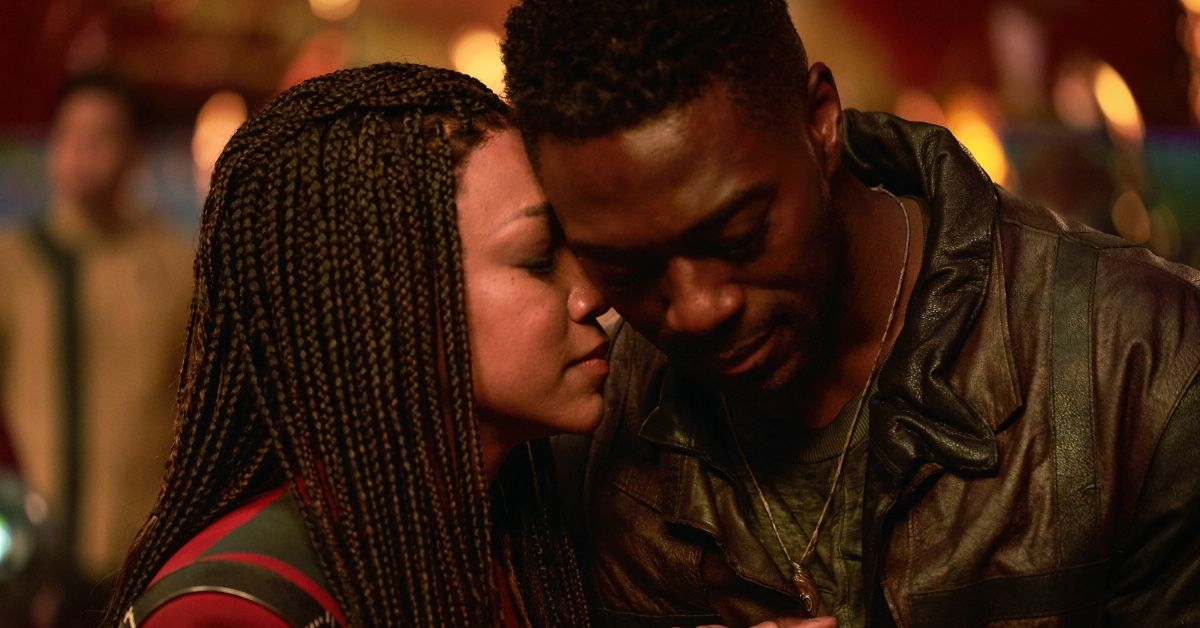 The decision to cancel Discovery seems to be a result of the streamer spending less money on streaming content moving forward, something that's been across the board with streaming platforms. This isn't the only Star Trek series wrapping up its run as well, as Star Trek: Picard is also concluding on Paramount+ after three seasons. But there's still more Star Trek to come at the streamer. Star Trek: Strange New Worlds was an instant hit and has a second season due later this year. Trekkies can also still watch the animated shows Star Trek: Prodigy and Star Trek: Lower Decks.
Star Trek: Discovery was created by Bryan Fuller and Alex Kurtzman. The series stars Sonequa Martin-Green, Doug Jones, Shazad Latif, Anthony Rapp, Mary Wiseman, Jason Isaacs, Wilson Cruz, Anson Mount, David Ajala, Rachael Ancheril, Blu del Barrio, and Tig Notaro.
You can currently stream the previous four seasons of Star Trek: Discovery on Paramount+. The fifth and final season doesn't yet have a premiere date but will reportedly arrive in early 2024.