Launched early on in the TV game, ABC is definitely a heavy hitter when it comes to all things drama. Known for such recent fan-favorite series as Grey's Anatomy, Scandal, and Lost, it's no wonder that viewers keep tuning in week after week to catch these conceptual drama delights. But what about the shorter-lived dramas? Is there still space for them? And, more importantly, are they even worth a watch?
Let's take a moment to stop and look at some short-lived ABC dramas that still pack a punch. Perhaps you'll even find your newest stream-worthy binge in the bunch!
My So-Called Life
My So-Called Life is the one that got away for this network. The series was first conceived in the 1980s before being reborn by Thirtysomething and The Wonder Years creators in the mid-90s. Featuring a young Claire Danes pre-Homeland, the series was set in a fictional high school in the Pittsburgh suburbs. A pre-Clueless Alicia Silverstone originally auditioned for the part but lost the role due to her more mature look at the time.
Danes narrated throughout the show in the lead role of Angela, giving the audience a bird's eye insight into an uncensored, yet not over-sexualized experience of modern teen life. The creators even spent time a few days in high school to prepare. The series was critically acclaimed for its realistic interpretation of the near-turn-of-the-century adolescent experience. With a cool 95% on Rotten Tomatoes and a Golden Globe Award for Best Actress for Danes to boot, it's a wonder how this show lasted only one season. Impassioned viewers sparked the first online fan campaign to bring it back after its cancelation, but to no avail. One year later, Danes would go on to woo both hearts and minds in Romeo + Julietalongside Leonardo DiCaprio. Fellow cast mates Wilson Cruz and Jared Leto also faired equally well in the coming years.
Queens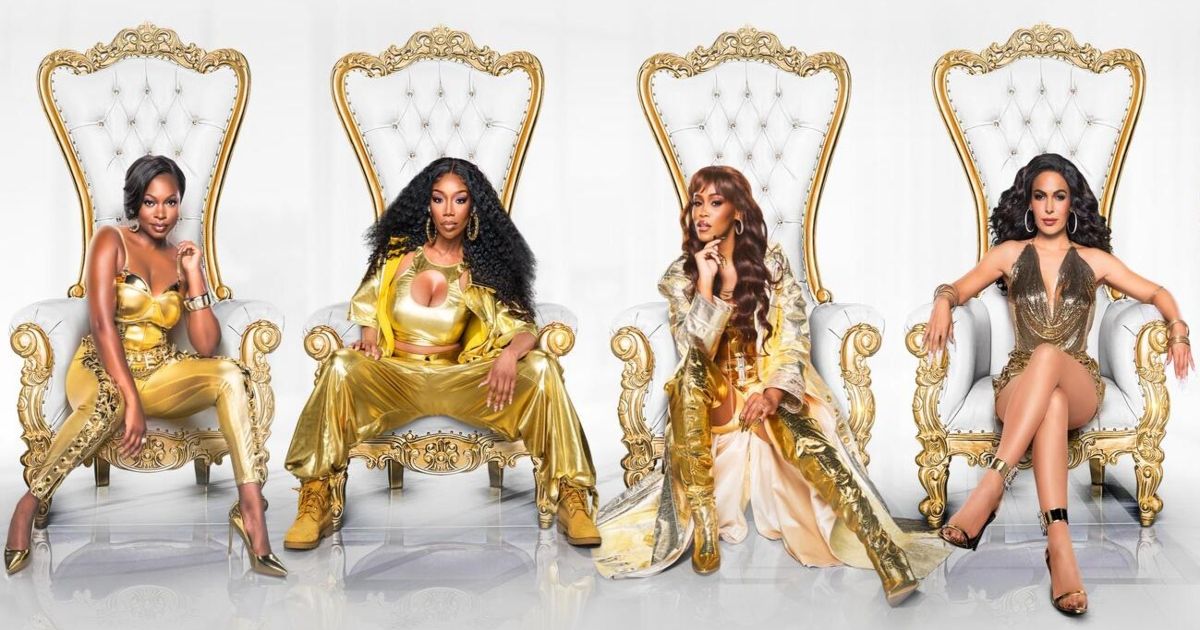 This musical drama followed four estranged and out-of-touch women who reunite in their middle age to recapture the fame of their R&B Youth. Most of the real-life cast were songstress royalty in their own right, from Eve to Brandy to 3LW. Their fictional group, the Nasty B*tches, gave clever monikers to each lady, from Butter Pecan to Professor Sex.
Written by Scandal writer and executive producer Zahir McGhee and produced in Jacksonville and Atlanta, Queens actually aired an early promo single to generate buzz in 2021. While approval ratings on Rotten Tomatoes were off the charts, the temporary removal of one of its cast members alongside a dip in ratings proved too difficult to swallow. The show was canceled three months after the Season One finale in 2022.
Related: Best Musical TV Series, Ranked
Dirty Sexy Money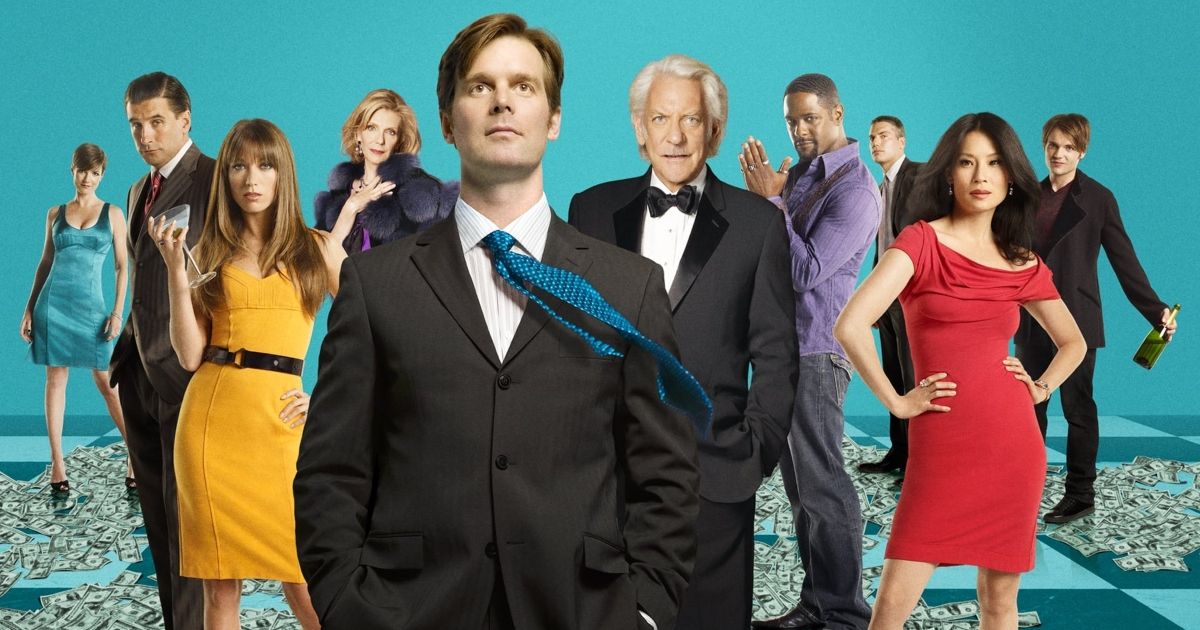 Described as a mix between Six Feet Under and Dynasty, Dirty Sexy Money, which lasted a whole two seasons, featured a young Peter Krause of 9-1-1 fame alongside heavy hitters Donald Sutherland, William Baldwin, and Lucy Liu. Krause played Nick George, an idealistic lawyer who tends to the legal (and illegal) needs of his wealthy clientele's family.
Oddly enough, the highly anticipated show was given a full-season order during the 2007 Writer's Strike, only to be denied another full-season order within the year. Premiering nearly a decade before Better Call Saul, this Emmy and Golden Globe-nominated series lasted a whole two seasons on the air. Not one to swing around words like canceled, in this case, ABC simply refused to green light more episodes. After keeping the cast and crew in limbo for the better part of a year, the show was brought back briefly in 2009 before it received the final axe. As of today, four episodes remain unaired in the U.S.
Wicked City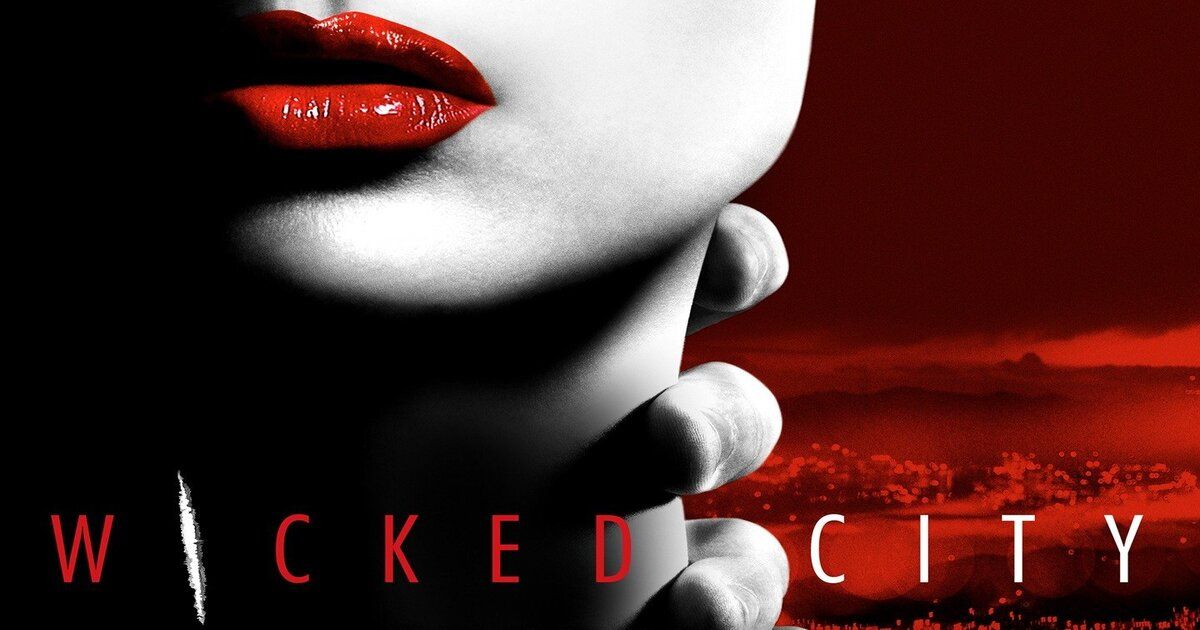 Before there was You, there was Wicked City.
Not to be confused with other shows and movies of the same name, this procedural drama, which also featured a Gossip Girl alum, followed two detectives in their search to track down a pair of serial killers along the Sunset Strip in 1982. Unfortunately, its premiere marked a record low for a non-Friday premiere for the network at the time, and the series was canceled shortly thereafter. Only three episodes aired in total; the production of the remaining ones was stopped after eight. The remaining episodes would later appear onHulu.
666 Park Avenue
Supernatural entities aside, NYC real estate is already a tough sell… and so was this show. 666 Park Avenue is a supernatural drama based on the novel by Gabriella Pierce. It followed the new tenants of an apartment building that "might" be possessed. Once inside, tenants are given one wish each—at a price. The building, also known as "The Drake", is an actual apartment building on the Upper West Side.
The series was picked up in May 2012 and premiered in the Fall of that year. Proceeded by Revenge, it failed to do nearly as well as its lead-in, and found itself canceled by December. Extra episodes of the show were burned off in the ensuing summer months.
Related: Why Horror Movies Based in Haunted Houses Are Timeless
Forever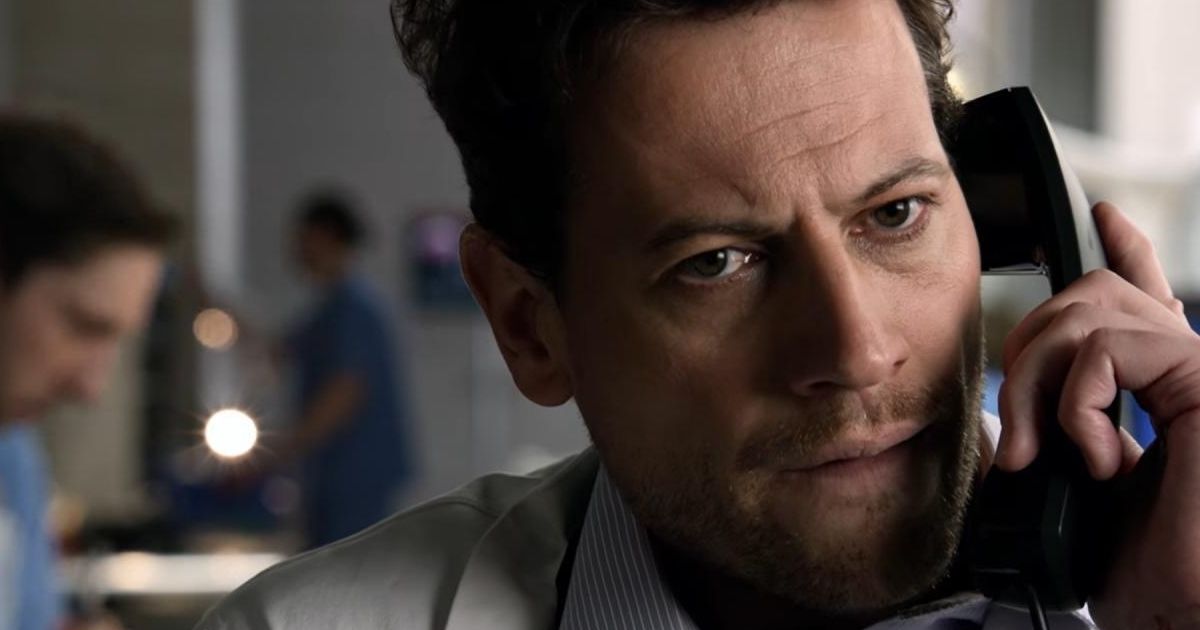 For Henry Morgan, the key to escaping his curse of immortality lies, where else, but the morgue. Ioan Gruffudd played a medical examiner in Forever, a fantasy crime drama whose narrative was told in a mix of flashbacks and present-day scenes. While it ranked highly in several online polls, the show was canceled after one season due to low viewership and mediocre ratings (although the Live+7 Day ratings, boosted by DVR usage, spelled a slightly different story).
Interestingly, this would not be the last time Gruffudd would play a doctor on the network. In 2018, the actor starred as a forensic pathologist in Harrow.
Off the Map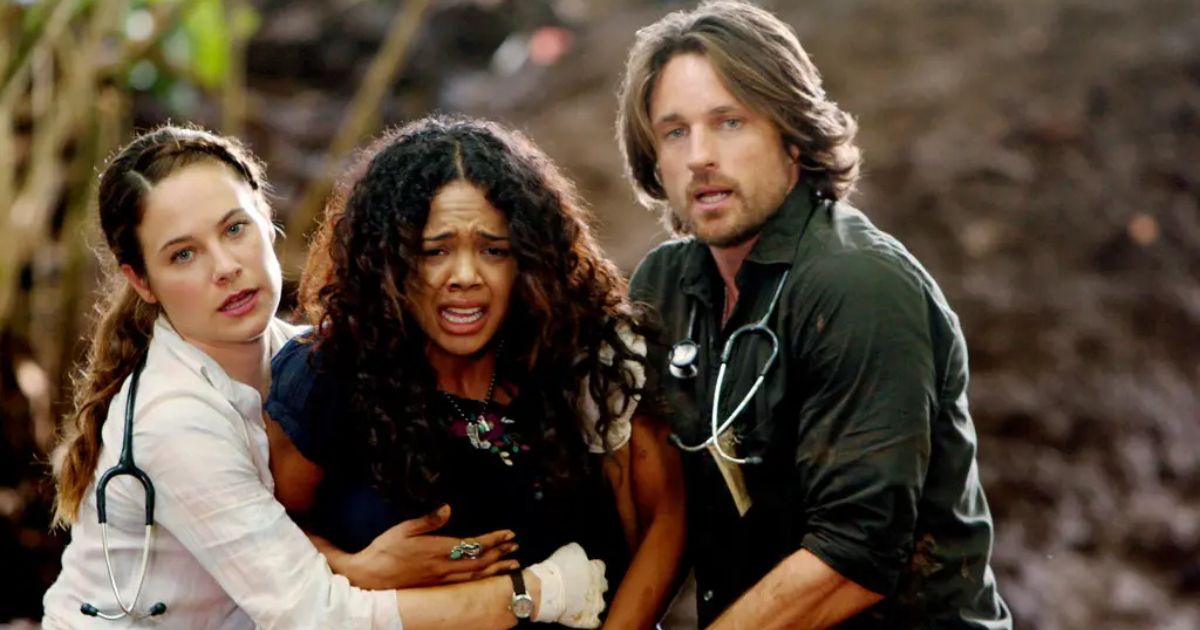 A medical show ahead of its day, Off the Map followed doctors in a remote South American village as they struggled to keep themselves and their patients alive with limited medical supplies. The show was shot in Puerto Rico and Hawaii using leftover production facilities from the hit show Lost. Produced by Jenna Bans, Betsy Beers, and Shonda Rhimes (yes, that Shonda Rhimes), this show had all the makings of a modern medical MacGyver. Its reception, however, was lukewarm at best. Series regulars Martin Henderson and Jason George would also appear in Grey's Anatomy as Dr. Nathan Riggs and an intern, respectively.
Related: Grey's Anatomy: Where Former Cast Members Are Today
Flash Forward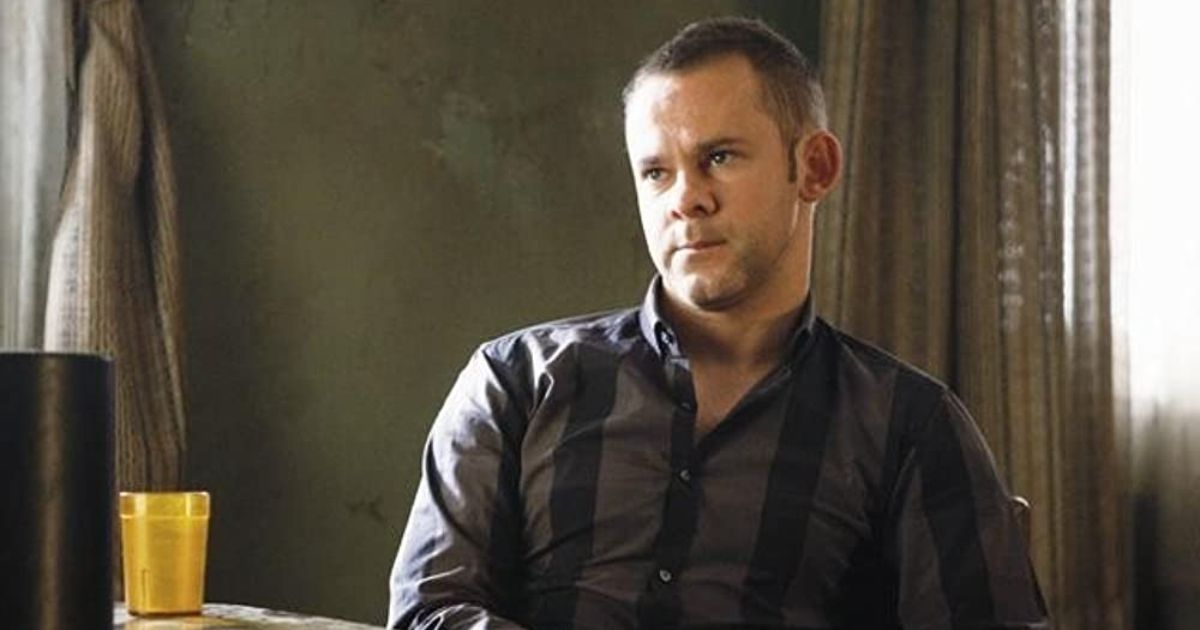 What's one to do when everyone on earth blacks out at once and wakes up with a glimpse of life six months in the future? Send in the FBI, of course!
Based on the novel by Canadian science fiction writer Robert J. Sawyer, this winner of a Primetime Emmy for Stunt Coordination (the show was nominated for Cinematography and Music Composition to boot) was highly rated when it premiered in 2009.
Knowledge of Flash Forward's cancelation in May 2010 after just one season came to the cast and crew sometime after the finale was already shot. As a result, they left behind an unsolved cliffhanger in the form of yet another flash-forward event.
Inhumans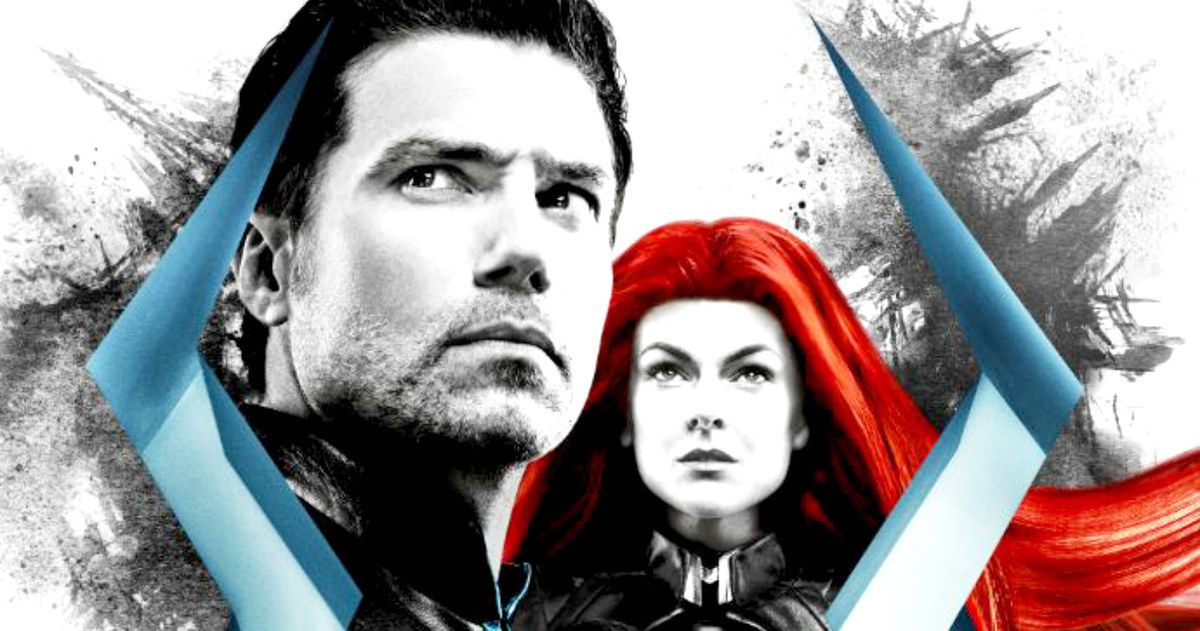 Almost a part of the MCU film/TV universe, this version of the Inhumans saga lasted eight whole episodes on ABC. This live-action version followed the Inhuman Royal Family (and their giant teleporting canine) as they flee a military coup to settle in Hawaii.
Developed during Season 2 of the hit show Agents of S.H.I.E.L.D. and marketed as a superpowered Game of Thrones, the story of how this series evolved from film to tv is, in a word, complicated. While applauded for the first-ever use of IMAX cameras in a television series, the melodramatic story and overall look upon release sent fans reeling. No longer considered canonical, the Chief Executive of IMAX called its poor reception a "misalignment of customer expectations." The plan for a three-season series was canned shortly thereafter. Luckily for Marvel's original answer to the mutant dilemma, this was neither the first nor the last time these characters would appear on t.v.
Conviction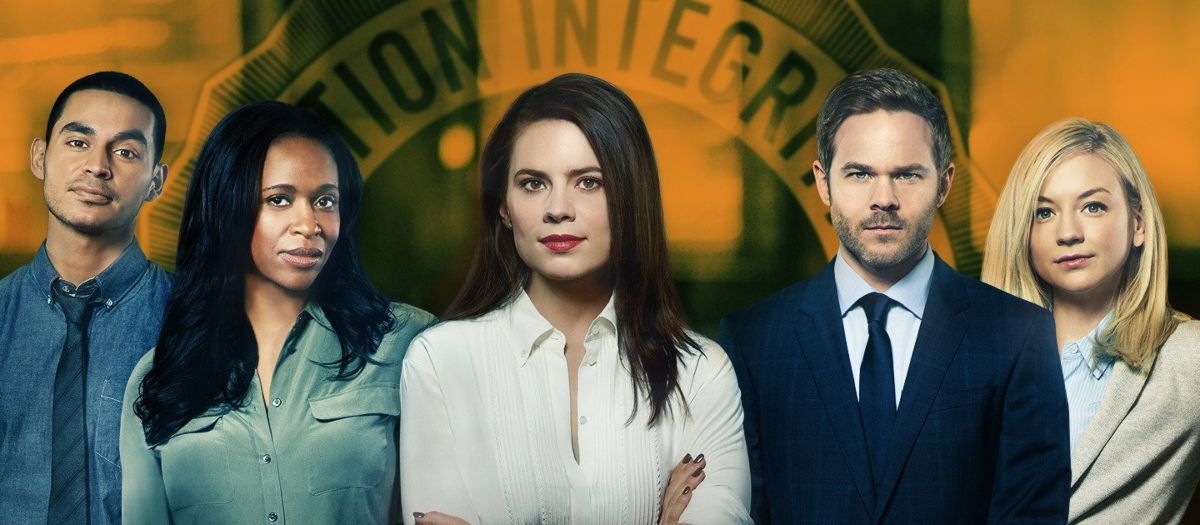 Hayley Atwell is one of the unfortunate few to have multiple short-lived series on ABC under their belt (though, arguably, not due to the quality of content). This legal drama, which also featured Eddie Cahill, Shawn Ashmore, and Emily Kinney (two years post-The Walking Dead), followed the Conviction Integrity Unit, a ragtag group of criminal experts headed by a former First Daughter turned District Attorney. The team, which was composed of lawyers, forensics experts, and detectives, reexamined suspected wrongful conviction cases. A time limit of five days max per case kept the show moving speedily along each week.
Announced for the 2016-2017 season, ABC didn't order more episodes after the original 13-episode order. In the end, poor ratings spelled the end for the series. Interestingly, ABC would request a do-over two years later with the similarly themed Proven Innocent. Unfortunately, this show too was equally short-lived.
The television game is nothing if not fickle. Once-promising series with fan followings like these can still fall short under the right circumstances. Luckily, in an age of streaming, we don't have to worry about kicking them aside. Instead, we get to sit back, relax, and enjoy these cult favorites when and as we like. The result is nothing short of heavenly.