Movies Reviews
Priscilla Presley Joyfully Admits Every Visit to Elvis Presley's Graceland 'Feels Like I Never Left'
Elvis Presley's Graceland home was Priscilla Presley's residence throughout her relationship and marriage to the king of rock and roll. The Memphis estate was where the couple lived throughout their marriage. Although Priscilla has not resided at Graceland since 1973, when she and Elvis divorced, she joyfully admits every visit to the home "feels like I never left."
Priscilla Presley moved into Graceland in 1963
Elvis Presley and then-Priscilla Beaulieu met when he was stationed in Germany with the United States Army. It was 1959. Priscilla was 14, and Elvis was 24. The couple met at a party held by one of Elvis' friends, Currie Grant, who was in the Air Force.
Elvis's tour of duty was over in 1960. He and Priscilla spent two years communicating via telephone while he continued to record and make movies.
It wasn't until 1963 that Priscilla was allowed to travel to Graceland to see Elvis. At that time, she was 17. By the end of that same year, she was allowed to move to Memphis to be closer to the king of rock and roll. It was in Memphis she finished her senior year of high school.
However, she was supposed to live with Elvis' father, Vernon, and his wife, Dee. In an essay for People Magazine, Priscilla revealed that she slowly moved her things out of Vernon's home into Graceland, where Elvis' numerous infidelities tested the couple's relationship.
On Christmas Eve 1966, Elvis presented Priscilla with an engagement ring he purchased from jeweler Harry Levitch. The couple wed five months later, on May 1, 1967, in Las Vegas.
Elvis and Priscilla lived together at Graceland until 1972 when Priscilla moved out of their home with the couple's daughter, Lisa Marie Presley. Priscilla and Elvis had drifted apart emotionally and divorced one year later.
Priscilla Presley joyfully admits each time she visits Graceland, 'It's like I never left'
After Elvis Presley's 1977 death, Graceland was in turmoil. In his will, he left his fortune to his father, his grandmother Minnie Mae, and Lisa Marie, who was only nine years old at the time.
Vernon Presley, the executor of Elvis' will, tried to maintain the property. However, after Vernon died in 1979 and Elvis' grandmother in 1980, Priscilla was left in charge of the estate.
Due to taxes on Graceland and other expenses, the King's fortune had dwindled to $1 million. Per Celebrity Net Worth, Priscilla's years as the chairwoman of Elvis Presley Enterprises elevated his fortune from $1 million to $100 million in value. 
Priscilla opened up Graceland to the public as a tourist attraction, and today it is the second most visited home in the United States after the White House in Washington, D.C. However, even though millions have visited the stately Memphis mansion, Priscilla remains adamant that, first and foremost, Graceland remains a family home.
In an interview for the web series Gates of Graceland, Priscilla admits every time she returns to Graceland, her joy for the home never ends. "I can walk in the front or back door, and it feels like I never left."
She continued, "I could just pick up and do what I did. It's been so many years. But coming back, it always feels like home."
"Especially when everyone leaves, and it's closing time. To be there, it's surreal," Priscilla concluded. She also shared how much her only daughter, Lisa Marie Presley, loved the home.
Lisa Marie regularly visited the property with her family, sharing holidays with her extended Presley clan and enjoying her childhood home. Lisa Marie died in January 2023 and is buried on the property beside her son, Benjamin Keough.
Priscilla Presley's role as co-trustee of Graceland remains up in the air after Lisa Marie's death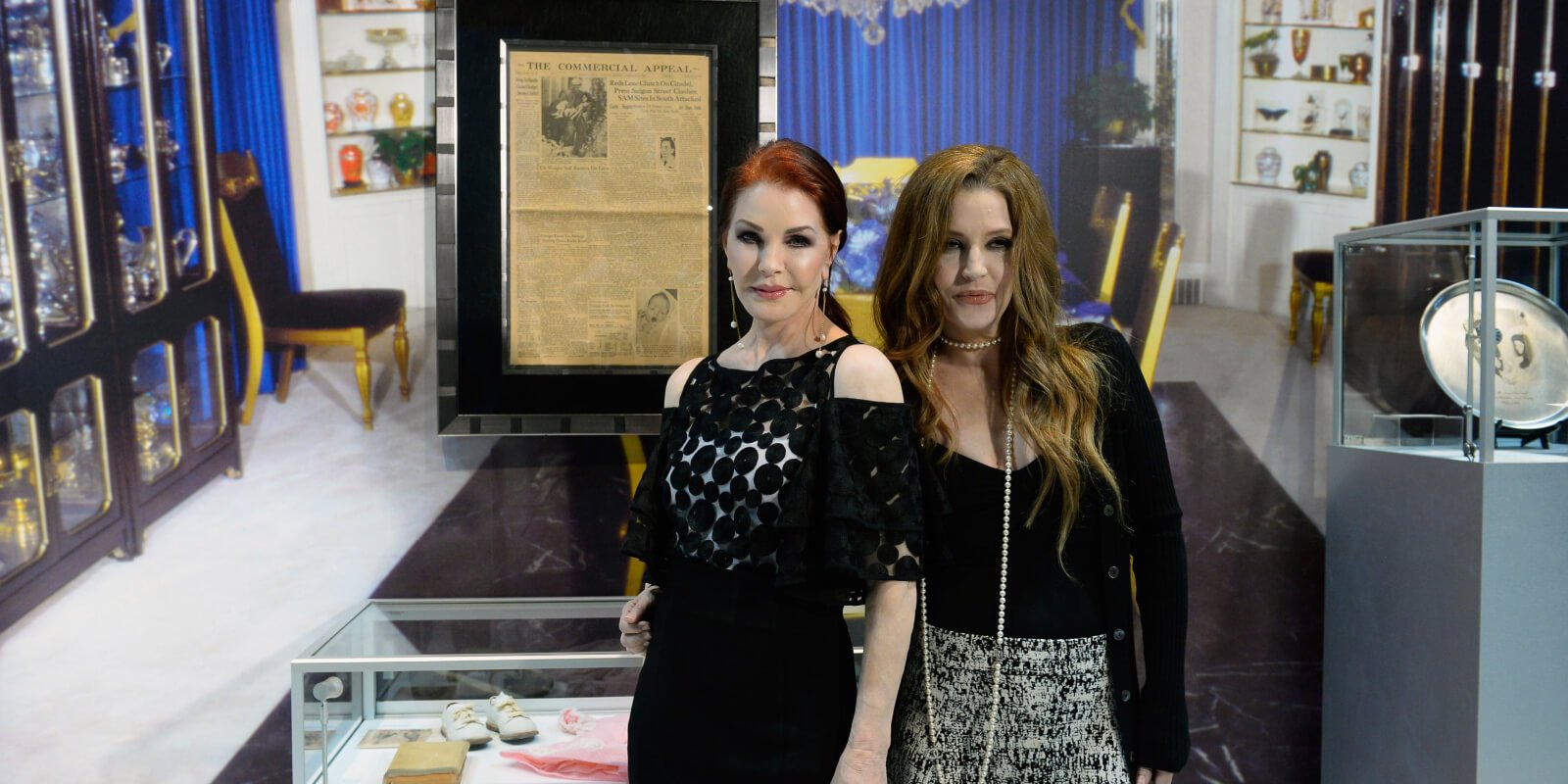 Just days after Lisa Marie Presley's death in January 2022, Priscilla Presley filed a petition in Los Angeles questioning the validity of a 2016 amendment to her daughter's living trust. A change removed Priscilla and Lisa Marie's former business manager Barry Siegel as co-trustees.
Lisa Marie gave control of the trust to her daughter Daisy Jones and the Six star Riley Keough. Also listed was Lisa Marie's son Benjamin Keough. As Lisa Marie's younger daughters Finley and Harper are only 14, this makes Riley the sole trustee. The trust includes the Graceland mansion and a 15 percent stake in Elvis Presley Enterprises,
Per People Magazine, Priscilla claims she didn't know about the 2016 amendment until after Lisa Marie's death. She argues the amendment should be void. Priscilla said Lisa Marie did not inform her of the changes required by the trust's terms. 
No further information regarding the trust status of Graceland is available. Elvis Presley's former home remains open for tours.