Movies Reviews
Prince Harry 'Had a Tiff' With Staff About Archie Birth Announcement: 'It's Not True'
Royal baby watch for Archie Harrison Mountbatten-Windsor's arrival in May 2019 ended with a beaming Prince Harry announcing the now-3-year-old's arrival. However, as the Duke of Sussex revealed in his best-selling Spare memoir, he'd "had a tiff" with his and Meghan Markle's then-PR manager, Sara Latham, about the official announcement. 
Archie was born in May 2019 after Harry and Meghan secretly went to the hospital to confirm nothing was wrong
The Duke and Duchess of Sussex "crept away" from Frogmore Cottage, their then-home, in May 2019 when Meghan was well past her due date. As Harry wrote in Spare, they wanted to make sure nothing was wrong, so they headed to Portland Hospital. 
After "homeopathic ways to get things moving," the doctor induced labor, giving Meghan an epidural for the pain. Meanwhile, Harry stayed "calm" with the help of laughing gas. With Nando's Chicken nearby, electric candles placed around the room (the same ones from Harry's marriage proposal after getting Queen Elizabeth II's permission), and a framed photo of Princess Diana, Meghan eventually gave birth to Archie amid a "tangled" cord scare. 
Archie was born at 5:26 a.m. on May 6, 2019. However, at the time, the media had no idea of the new arrival. 
Harry 'had a tiff' with PR manager Sara Latham about saying Meghan was in labor when she'd already given birth
"I didn't remember phoning anyone, texting them," Harry recalled in Spare. "I remember watching the nurses run tests on my hour-old son, and then we were out of there. Into the lift, into the underground car park, into the people-carrier, and gone." 
He continued: "Within two hours of our son being born we were back at Frogmore. The sun had risen and we were behind closed doors before the official announcement was released … Saying Meg had gone into labor?"
"I had a tiff with Sara about that," Harry wrote. "You know she's not in labor anymore, I said. She explained that the press must be given the dramatic, suspenseful story they demanded. But it's not true, I said. Ah, truth didn't matter. Keeping people tuned to the show, that was the thing."
A few hours later, Harry stood outside the Windsor Castle stables announcing he and Meghan were now parents of a baby boy. Then came the name announcement, which, Harry wrote, "incensed" the papers. "They said we'd pulled a fast one on them. Indeed we had."
"They felt that, in doing so, we'd been … bad partners? Astonishing. Did they still think us as partners? Did they really expect special consideration, preferential treatment — given how they'd treated us these last three years?"
Latham's time working for Harry and Meghan ended in 2020 when the couple stepped back as senior "working" royals. 
Prince Harry and Meghan Markle found Lili's birth 'slightly easier' being an 'ocean away from the old chaos and stress'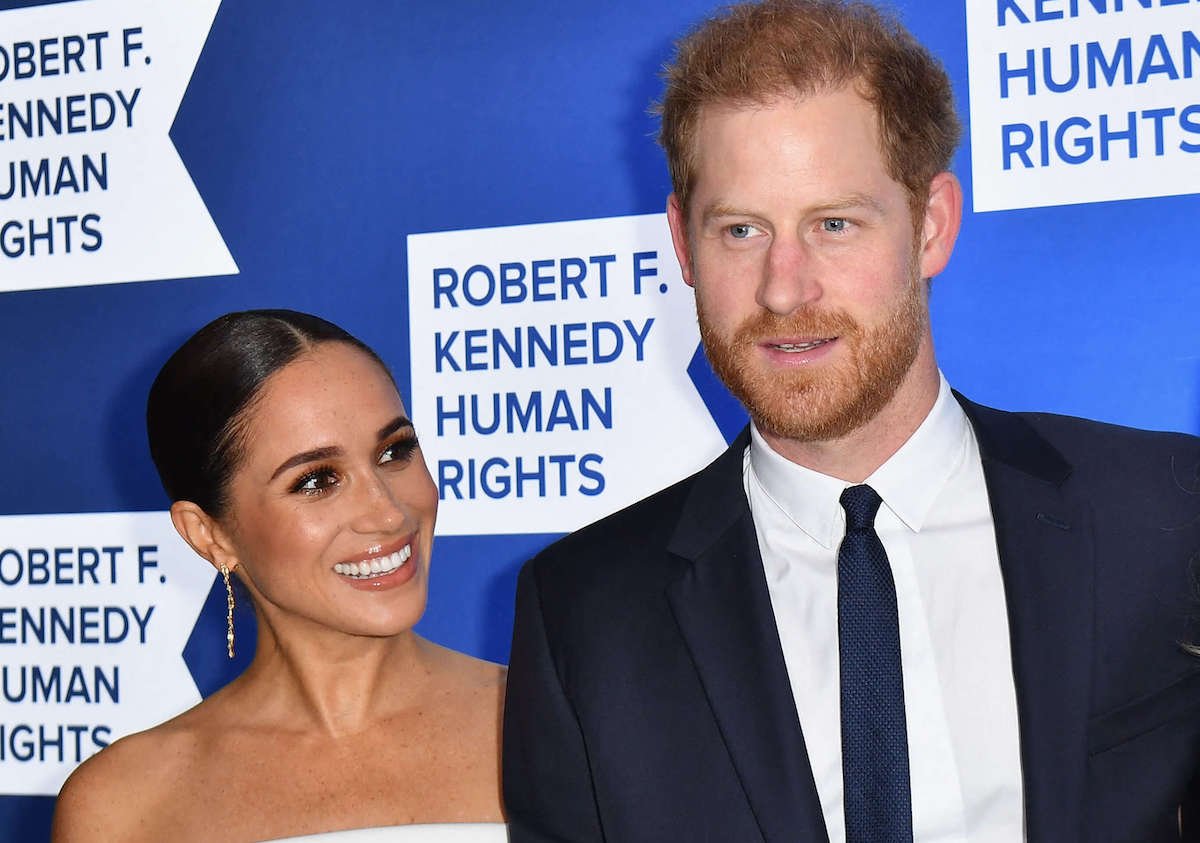 Later in Spare, Harry recalled the birth of his and Meghan's daughter, Lilibet Diana Mountbatten-Windsor. Born on June 4, 2021, the couple welcomed Lili in a California hospital. 
Harry called the experience "slightly easier this time," possibly because they were "an ocean away from the old chaos and stress."
"When the big day came we were both surer, calmer — steadier. What bliss, we said, not having to worry about timing, protocols, journalists at the front gate," he continued, noting they'd driven "calmly, sanely to the hospital." 
He and Meghan ate In-N-Out and fajitas before doing the "Baby Mama dance around the hospital room." Finally, the time came. Sans laughing gas, Harry was "fully present." He wanted to be the first face Lili saw, so he stood by the doctor before pulling Lili "from that world into this" and handing her to Meghan. 
Meghan later told Harry she'd "never been more in love with" him "than in that moment," calling it "everything" in what the father of two described as a "love poem" and "testament."