Movies Reviews
Prince George's Coronation Role Could Be 'Too Much for Him' Royal Commentator Claims
The coronation of King Charles III occurs on May 6, 2023. Details are still being worked out regarding the involvement of members of the royal family in the ceremony. This includes Prince William's children, Prince George, Princess Charlotte, and Prince Louis. However, a royal commenter claims that a more significant role for Prince George in his grandfather's coronation could be "too much for him" at just nine years old.
Prince George and his siblings will take part in King Charles III's coronation
Per The Sunday Times, Prince George, Princess Charlotte, and Prince Louis will participate in King Charles III's coronation. Plans show the royal siblings will join their grandfather and Camilla Parker Bowles as they leave Westminister Abbey after the ceremony. The trio is part of the procession back to Buckingham Palace.
The Times reported that Prince William and Kate Middleton's children will ride in a carriage behind King Charles III and Camilla Parker Bowles. The king and queen consort will ride in the Gold State Coach, covering a shorter route than the procession after Queen Elizabeth's coronation.
But, the outlet also says the only other royals who will ride in the royal procession out of the abbey are Anne, Princess Royal, and her husband, Vice Admiral Sir Tim Laurence. Furthermore, the Duke and Duchess of Edinburgh are also in the procession, the Duke and Duchess of Gloucester, and the Duke of Kent and his sister Princess Alexandra.
However, a royal commentator believes that George's participation in the large-scale event could be "too much for him." Here's why they think this is so.
A royal commentator claims the pressure of King Charles III's coronation may be tough on 9-year-old Prince George
Happy Mother's Day from our family to yours ❤️ pic.twitter.com/kpZgj3NwhB

— The Prince and Princess of Wales (@KensingtonRoyal) March 19, 2023
Express spoke to royal commentator Tom Quinn, who spoke out about Prince George's role in the storied ceremony. He cited sources who discussed the young boy's involvement in his grandfather's coronation.
Reportedly there is a "bit of an argument" about how much of a role George should play in the event. Thus far, Queen Elizabeth was the youngest heir to attend a coronation in modern times. She attended her father, King George VI's ceremony at age 11.
"I've heard from my contacts that there is a bit of an argument going on about whether George should play a more formal role," Quinn stated to Express. He continued, "I've heard that Kate and William are worried it will be too much for him."
Concerns over Prince George's role reportedly have a lot to do with past royal family decisions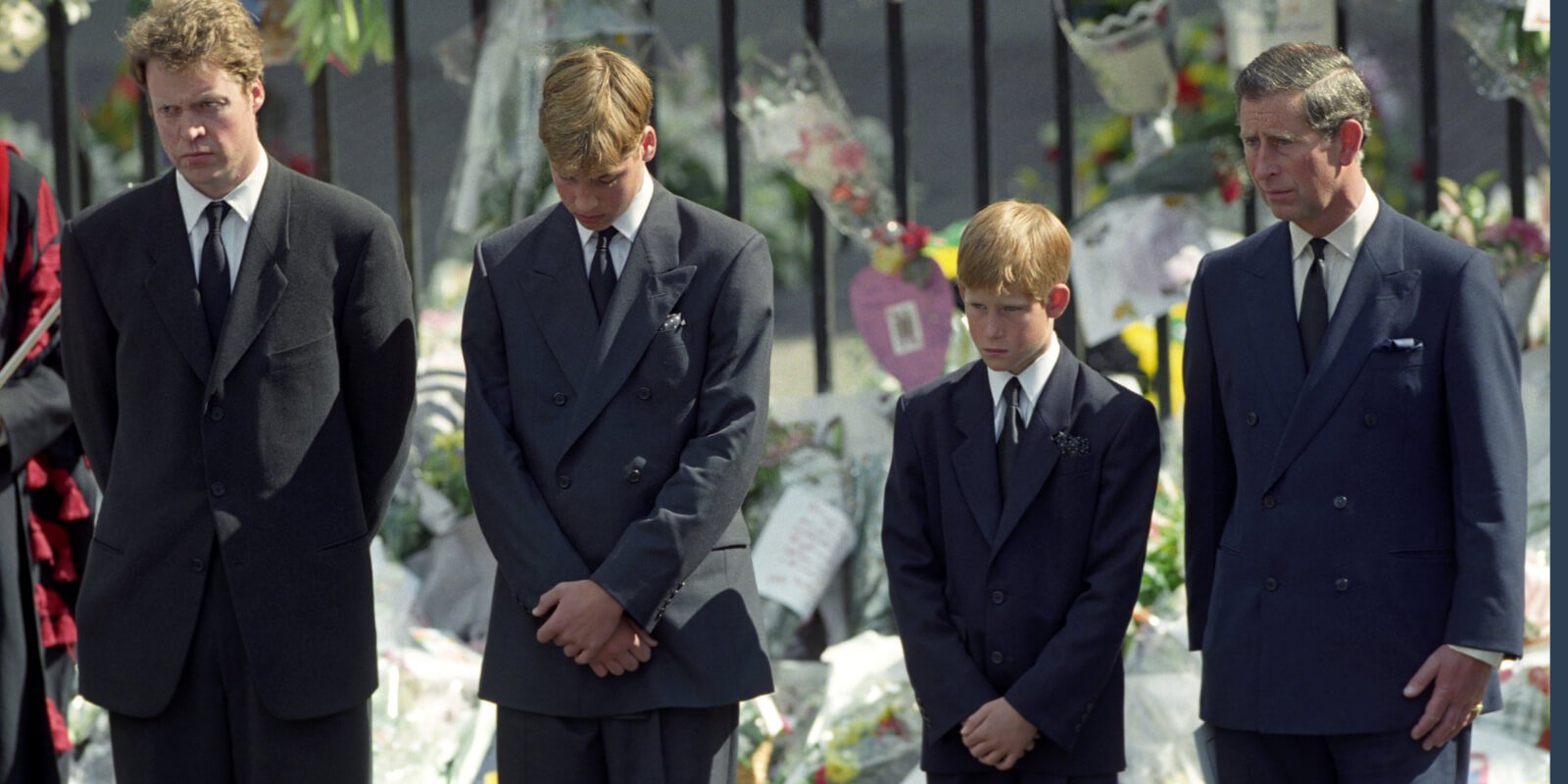 Prince George has slowly been introduced to navigating royal life in the public eye. He attended the funeral of his great-grandmother Queen Elizabeth II in Sept. 2022 alongside Princess Charlotte.
He and Charlotte also served as pageboy and flower girl at the Duke and Duchess of Sussex's nuptials in 2018. George, Charlotte, and Prince Louis attended the Christmas Day service in Sandringham in 2019. They made an official visit to Cardiff in 2022.
Tom Quinn explains that concern over George's role has much to do with past royal family decisions. These include the participation of children in certain events.
He told Express, "It's almost an echo of how William and Harry were sometimes made to attend formal occasions that they shouldn't have been made to attend. Most famously, their mother's funeral, and walking behind her coffin at their age."
"A lot of people criticized that. They said that it was a horrible thing to make two boys that young, and especially Harry, do," Quinn continued. "I think people are remembering this. Thinking, 'Well hang on a minute, if George is some sort of a pageboy, or has a similar role at the coronation, is that going back too far toward the traditional roles?'"
King Charles and Camilla Parker Bowles will be coronated as king and queen consort in May. Charles will be the first monarch coronated on the weekend in over 121 years.
Queen Victoria's son, Edward VII, was the last monarch to hold his coronation on the weekend. Edward VII celebrated the event on Aug. 9, 1902, reported Hello!