If you have been aware of popular culture recently, you've probably heard of Hamilton: An American Musical. The cultural phenomenon has taken hold of not just the theater stage but also our screens and various other media. Since 2015, a lot of TV shows have dropped a reference to Lin Manuel-Miranda's now iconic musical.
Hamilton tells the story of Alexander Hamilton, a founding father of the United States, through a mix of hip-hop, R&B, and traditional show tunes. Its popularity has led it to run until now on Broadway, across the United States, United Kingdom, Australia, and even a translated version to German. They won numerous awards, and now the recording of the original cast is available to watch on Disney+. From late-night TV to sitcoms to animated series, Hamilton has been mentioned, spoofed, and celebrated. So, raise your glass and take a seat as we set to Yorktown and check history's eyes on Hamilton: An American Musical throughout our recent TV shows.
10
The Mindy Project (2012 – 2017)
The Mindy Project is a comedy series created by and starring Mindy Kaling (who you might know from The Office). The show follows the personal and professional life of Dr Mindy Lahiri (Mindy Kaling), who loves romantic comedies and has a habit of getting into awkward situations. While trying to stay true to herself, Mindy explores relationships, friendships, and her professional career. With critical and public acclaim, it is known to carry many references to other shows and cultural things, and Hamilton was a part of it.
We have two references to Hamilton on this show. In season four, episode 14, while going on a New York spring break, Mindy's agenda has a lot of sightseeing and, of course, they plan to see Hamilton, arranged by Jeremy (Ed Weeks), happily displaying his tickets in the image above. In season 3, episode eight, "Diary of a Mad Indian Woman", Mindy lies to her colleagues about seeing Hamilton with her brother, claiming Lin-Manuel Miranda invited her backstage. However, her lie is exposed when her colleagues invite Miranda to meet her, and she cannot recognize him.
Related: The Mindy Project: Where the Cast is Today
9
Gilmore Girls: A Year in the Life (2016)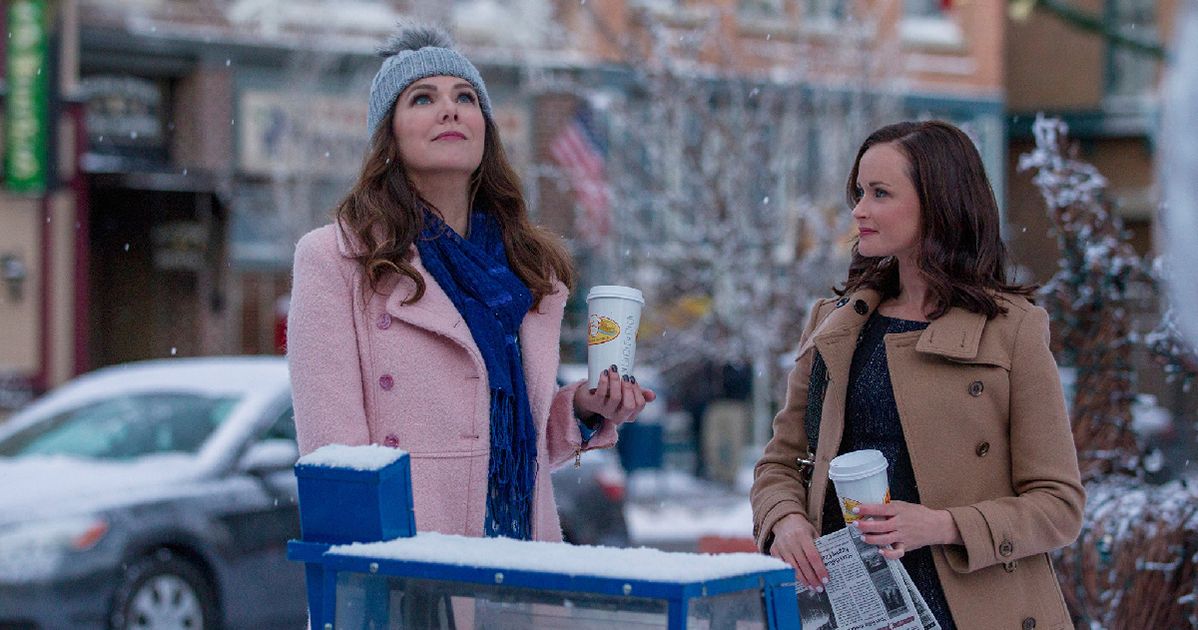 Gilmore Girls: A Year in the Life is a four-part revival series of Gilmore Girls, which originally aired from 2000-2007. The revival follows the lives of Lorelai and Rory Gilmore after nine years, with them facing new challenges in their personal and professional lives. Lorelai deals with a midlife crisis and her relationship with Luke, while Rory struggles to find her place as a freelance journalist. In the show, each episode represents a season of the year, so in the third episode, "Summer", while discussing their activities, Rory mentions that she has been listening to the Hamilton soundtrack on repeat.
Also, the town of Stars Hollow is going to have a musical, and Taylor Doose (Michael Winters) is determined to include a rapping character. The composer of the four songs in the episode, Jeanine Tesori, is friends with Lin-Manuel Miranda in real life, and the rapper in the episode goes:
Ay yo, look I'm rapping. Just like Hamilton on Broadway.

This is an odd way to tell the town's story, depict the town's glory,

And get you to follow me to Star's Hollow, see?

Magnetic, yo, I'm just like Magneto.

Last night I held a meeting underneath the town gazebo

We had sandwiches and talked all night,

And at the end, we all voted to strike, strike!
8
The Good Place (2016 – 2020)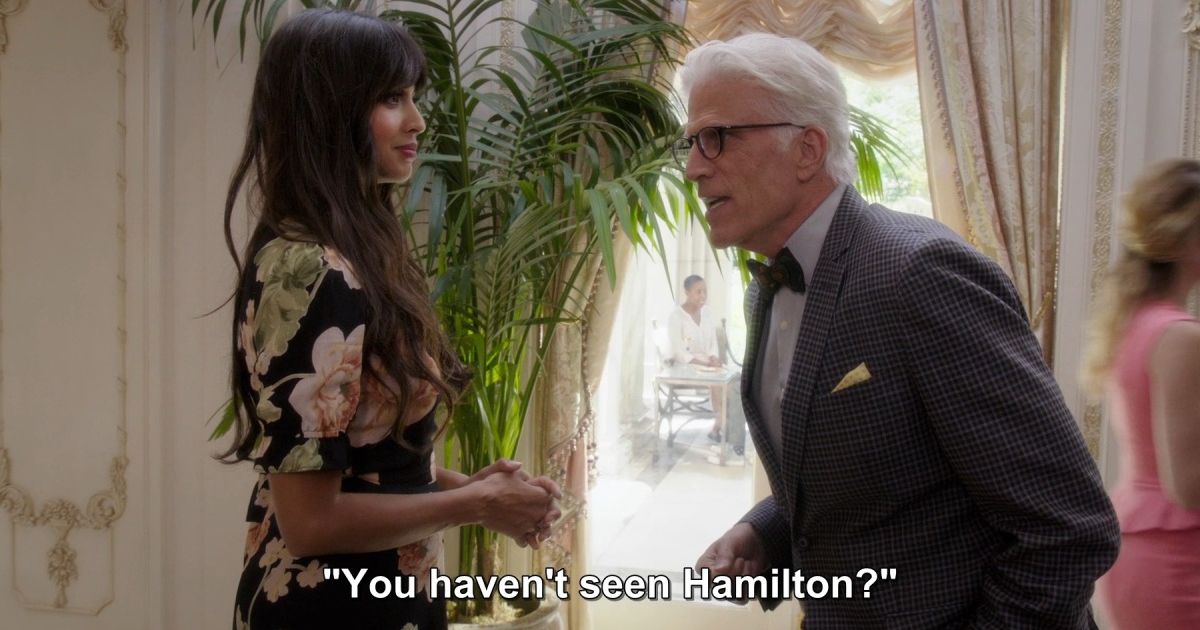 The Good Place is a comedy series created by Michael Schur, that follows Eleanor Shellstrop (Kristen Bell), a self-centered woman who dies and finds herself in the afterlife, where she is greeted by Michael (Ted Danson), an immortal architect who welcomes her to the good place, a utopian afterlife designed for those who lived virtuous lives on Earth. However, Eleanor soon realizes she was mistaken for someone else and did not deserve to be there. Along with her new friends and neighbors – Chidi (William Jackson Harper), Tahani (Jameela Jamil), and Jason (Manny Jacinto) – Eleanor deals with philosophic and ethical themes about life and death.
Now talking about Hamilton references, the show has done a few. From Michael's question in the picture above to Eleanor in season one, episode five, while trying to learn the concept of moral particularism with Chidi, she asks: "So it's like in Hamilton when Burr sings 'talk less, smile more'?" But it does not end there! Later, in season two, episode three, Michael needs to shut Janet down several times, and while she begs for him not to do it, she says: "I have tickets to Hamilton next week, and there's a rumor that Daveed Diggs is coming back!"
7
Grey's Anatomy (2005 – present)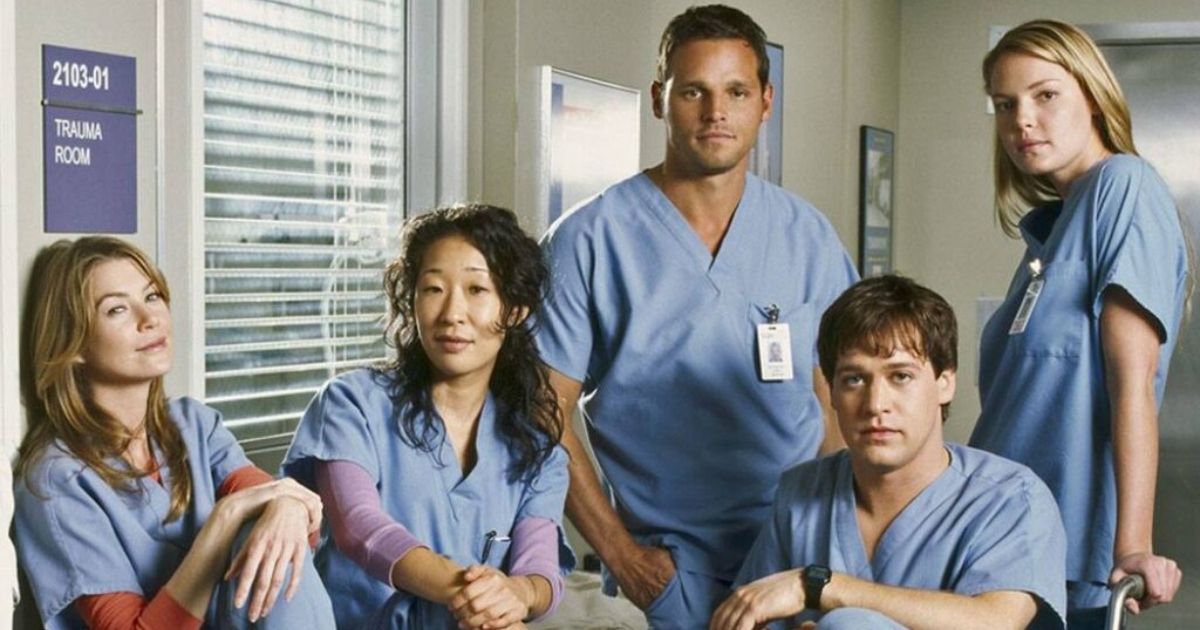 Grey's Anatomy is a long-running medical drama that has been on the air for 19 seasons so far. Created by Shonda Rhimes, the show follows the personal and professional lives of the doctors and surgical residents at Seattle Grace Hospital (later renamed Grey Sloan Memorial Hospital) in Seattle, Washington. The show primarily focuses on the life of Meredith Grey (Ellen Pompeo), a surgical resident who struggles to balance her personal and professional lives. It has many fans, and it's known for many appearances and a large cast.
Even though it started ten years before Hamilton's release, the show does not fall behind on modern references. They have a few episodes named after songs from the musical. The 300th episode of the series was titled "Who Lives, Who Dies, Who Tells Your Story", the name of Hamilton's closing number; In season 16, the eighth episode is called "My Shot", and also the eighth episode of season 13 is called "The Room Where It Happens", Leslie Odom Jr's amazing number in the musical.
Related: Ellen Pompeo Is Leaving Grey's Anatomy; What Does That Mean for the Future of the Show?
6
What We Do in the Shadows (2019 – Present)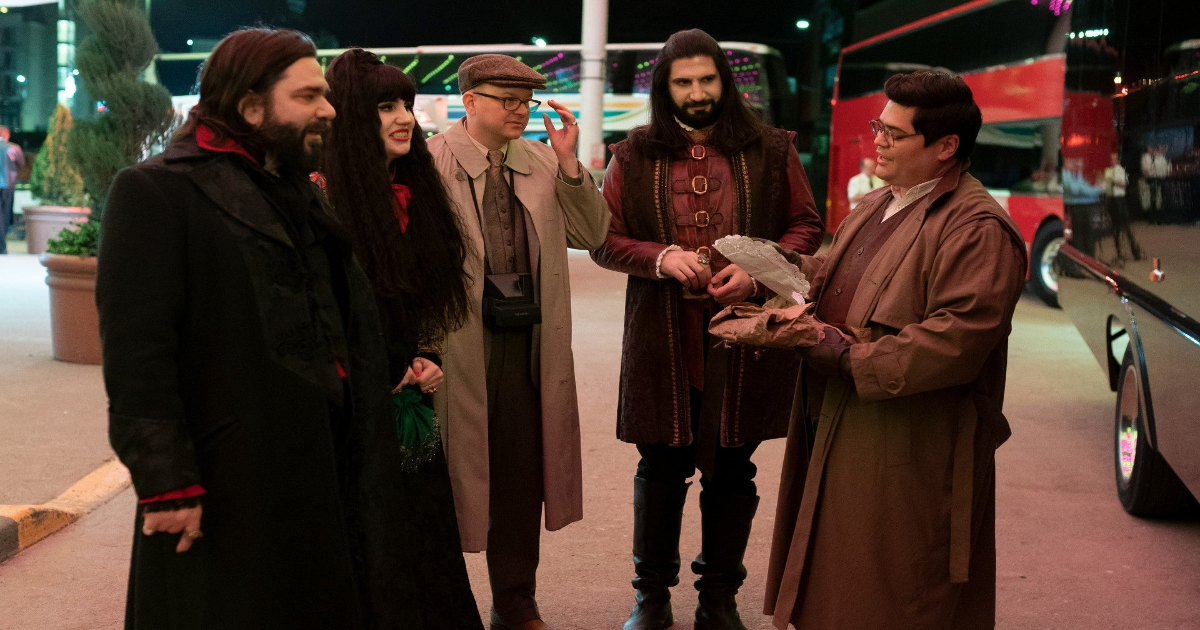 Based on Taika Waititi's mockumentary of the same name, What We Do in the Shadows is a comedy TV series that follows the lives of a group of vampire roommates who live in Staten Island, New York. The vampires, Nandor (Kayvan Novak), Laszlo (Matt Berry), and Nadja (Natasia Demetriou), are hundreds of years old and are struggling to adapt to modern times. They are often aided by their familiar human, Guillermo de la Cruz (Harvey Guillén), who dreams of becoming a vampire.
The show counts with two Hamilton references, the first being in season one, episode six, titled "Baron's Night Out." In the episode, the vampire Nandor tries to impress his human friend, Jeff (Jake McDorman), by showing him how cool he is. When Jeff mentions that he is a big fan of Hamilton, Nandor responds, "I've heard of it, but I haven't seen it. I'm more of a Cats man myself." Then, later in season two, episode 10, the gang goes to a vampire theater show. When the actors on stage start rhyming, Colin Robinson (Mark Proksch) remarks, "They seem to be going for some sort of Hamilton vibe."
5
The Boys (2019 – Present)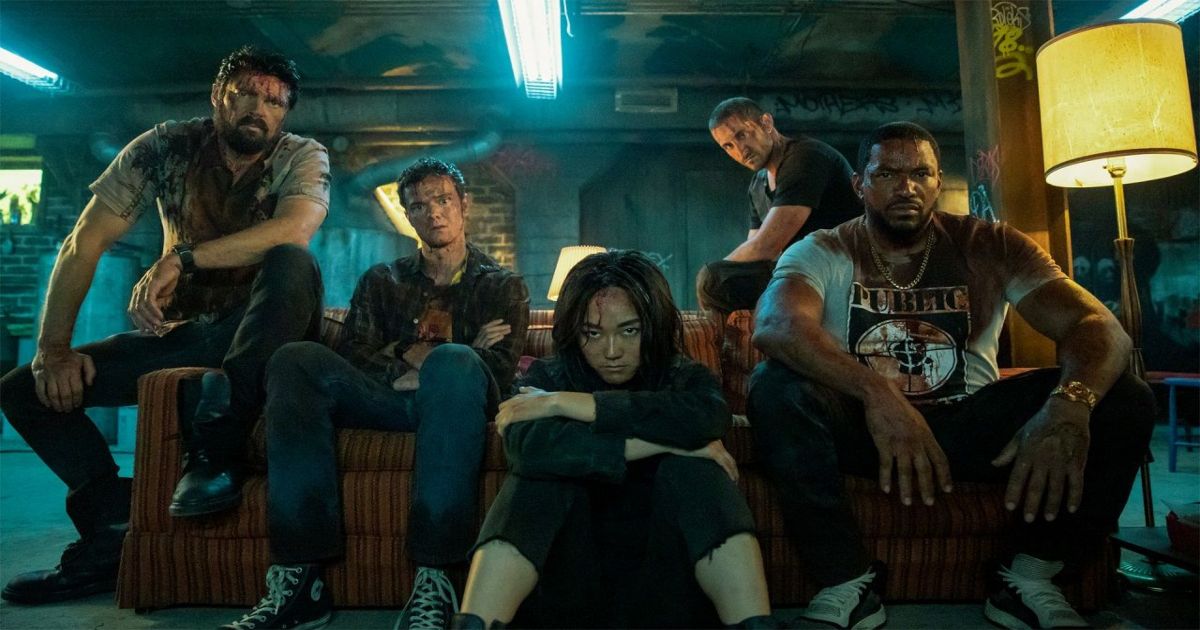 The Boys is a TV series based on the superhero comic book of the same name by Garth Ennis and Darick Robertson. With three seasons, the series is set in a world where superheroes are real and have become celebrities, with corporate sponsorships and fan followings. The story follows a group of vigilantes known as "The Boys," who aim to take down corrupt superheroes who abuse their powers and endanger the public. The team is led by Billy Butcher (Karl Urban), who recruits the young Hughie Campbell (Jack Quaid) after a superhero accidentally kills his girlfriend.
The Amazon Prime show also has two distinct references to Hamilton and its creator. First, when talking about the fictional movie 'Dawn of the Seven', the character that is supposed to be its writer/director revealed that Lin-Manuel Miranda was interested in voicing Translucent. Later, in season two, episode five, a group of mobsters whose faces are about to get ripped off argue about the musical, known to have a cast of historical white characters portrayed by actors of colour. To this, they say, "Alexander Hamilton was no Puerto Rican."
4
One Day at a Time (2017 – 2020)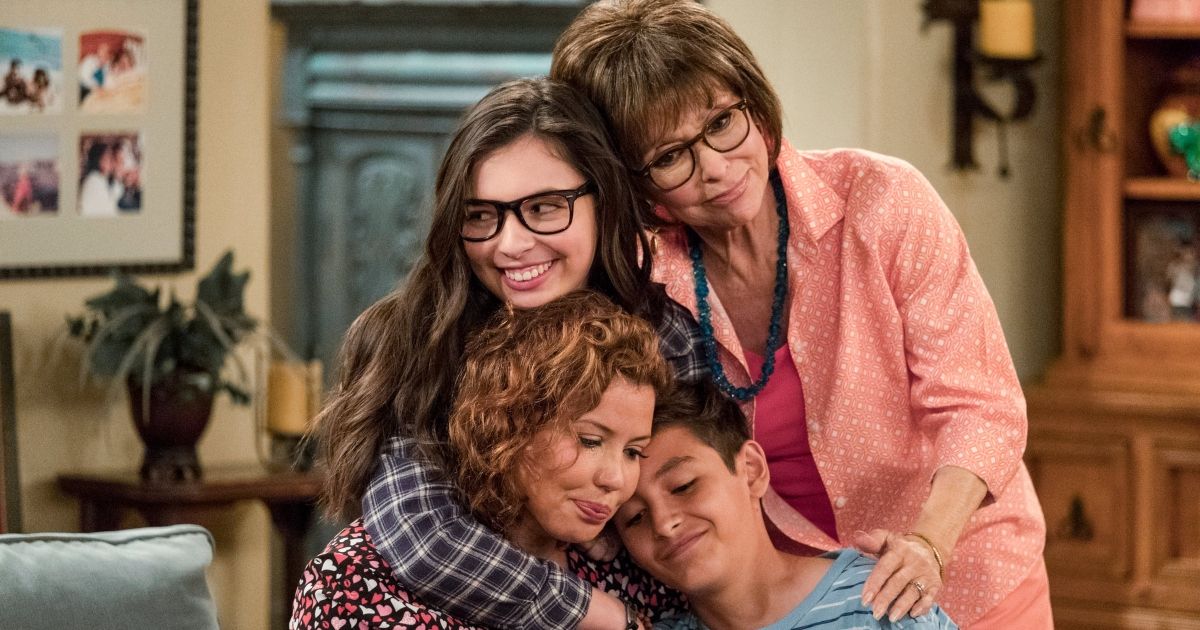 One Day at a Time is a comedy/drama that re-imagines the original 1975 sitcom of the same name but with a Cuban-American family at its center. The show follows the life of Penelope Alvarez (Justina Machado), a single mother and Army veteran who is raising her two children, Elena (Isabella Gomez) and Alex (Marcel Ruiz), with the help of her mother Lydia (Rita Moreno). Talking about various social and cultural issues such as immigration, mental health, LGBTQ+ rights, and gender inequality, the show also features storylines about the challenges of raising a family as a single parent and navigating the dating world as a middle-aged woman.
The show has several Hamilton references, like season one, episode 10, where Elena tells her family that she's considering a career in theater and when her brother asks what kind of theater, she responds, "The kind that gets you on the Hamilton stage." In season two, episode six, "The Turn," the family plans a quinceañera for Elena, and her father wants to perform a rap as part of the celebration. Penelope suggests singing a song from Hamilton when he struggles to compose lyrics; In season three, episode nine, "Viva La 4G," Elena and her girlfriend Syd are arguing over a Hamilton trivia question, to which she mentions, "Syd thinks King George is a better character than Thomas Jefferson!"
Lastly, the animated episode that the series had, produced during the quarantine in the pandemic, had Lin-Manuel Miranda as a voice actor, which was a great fan of the show.
3
Modern Family (2009 – 2020)
Filmed in a mockumentary style, Modern Family was a comedy of critical and commercial success, winning multiple Emmy Awards and becoming one of the most popular sitcoms of its decade. The show tells the story of three interconnected families, the patriarch, Jay Pritchett (Ed O'Neill), a wealthy businessman married to his much younger Colombian wife, Gloria (Sofía Vergara), Claire Dunphy (Julie Bowen), a stay-at-home mom married to Phil (Ty Burrell), and Mitchell Pritchett (Jesse Tyler Ferguson), a lawyer who married to his partner Cameron Tucker (Eric Stonestreet).
In season eight, episode four, "Weathering Heights", Manny works on his Julliard application and records a video to send to the art school. In the video, he raps a parody of the musical's first song, "Alexander Hamilton": "How does an artsy, well-read, child of divorce, a Colombian, dropped in the middle of a forgotten plot in suburbia with confident," to which Jay pauses and asks, "you copied that, from that play, Hamilton, right?"
2
Ted Lasso (2020 – Present)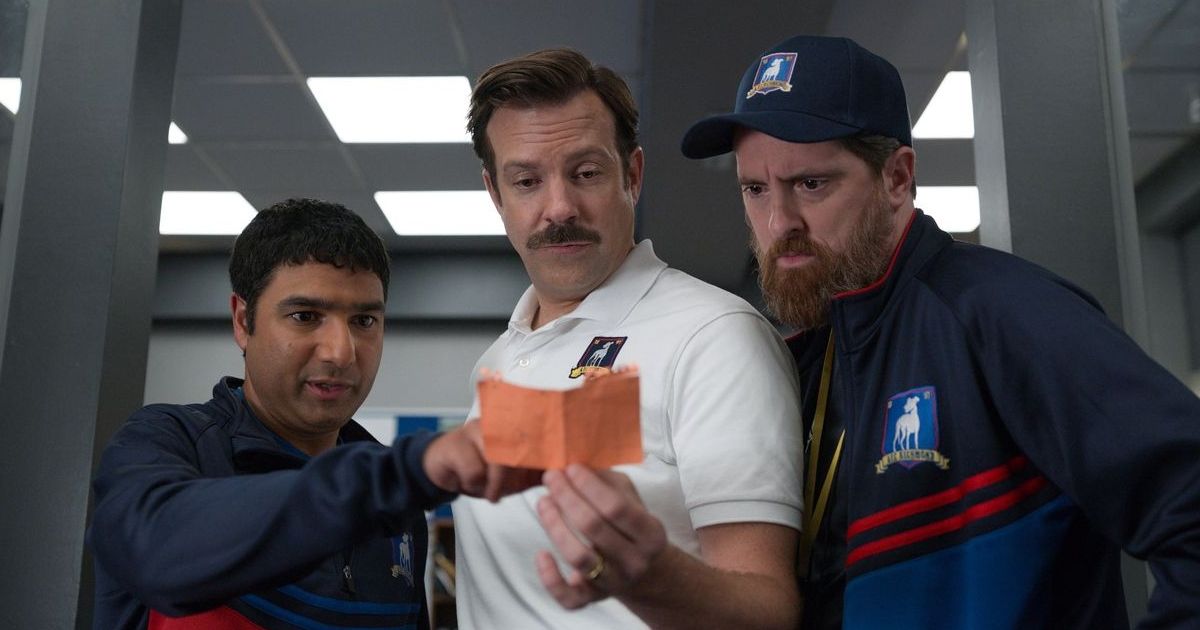 Ted Lasso is a comedy/drama TV series from AppleTV+ that quickly became a fan and critic's favorite. Winner of two Emmy Awards with its two seasons, the show tells the story of Ted Lasso (Jason Sudeikis), an American football coach hired to coach a British football team, AFC Richmond. Ted knows little about soccer but is deeply kind and optimistic, determined to turn the team's fortunes around. As Ted works to improve the team's performance, we get to know the players and staff, including team captain Roy Kent (Brett Goldstein), Coach Beard (Brendan Hunt), and the team's owner, Rebecca Welton (Hannah Waddingham).
While chatting at the show's pub, Crown and Anchor, Ted and Beard parody 'Right-hand Man', a song about Alexander Hamilton becoming George Washington's aide-de-camp, or right-hand man, as the music says. In the show, Ted has the following exchange with his right-hand man:
Hey, Coach, can I get real a second?

Forget my meal a second?

Put down our beer and tell your buddy how you feel a second?'
The exchange was later acknowledged on Twitter by Hamilton's creator.
1
The Simpsons (1989 – Present)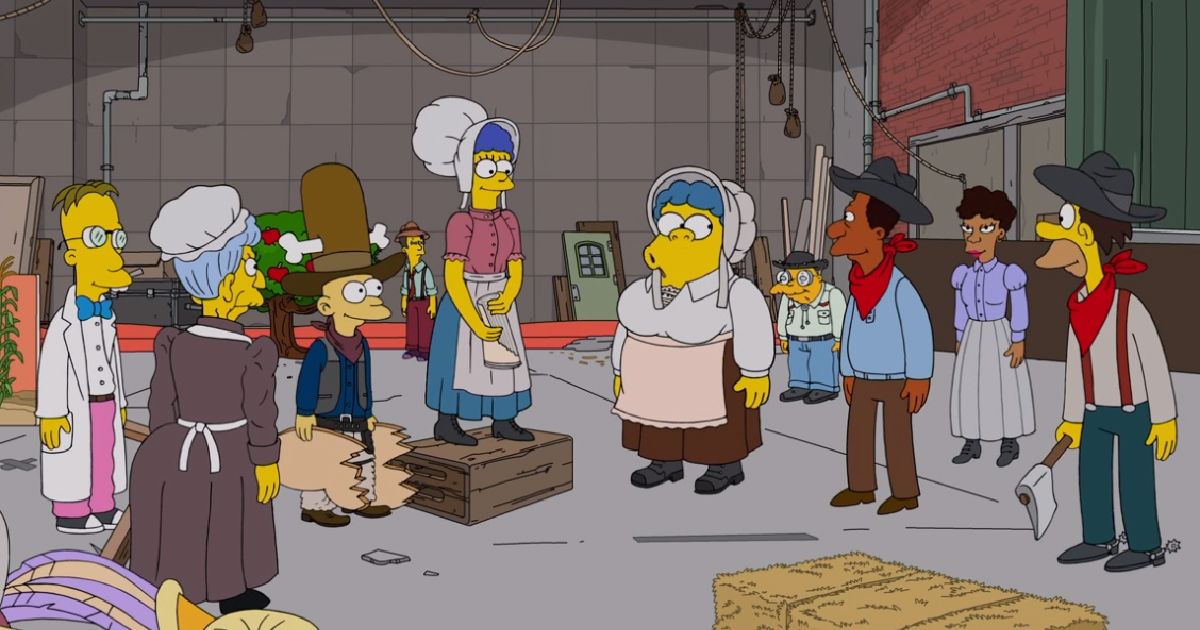 The Simpsons is a long-running animated TV series that has been on the air for over three decades. Set in the fictional town of Springfield, it follows the lives of the Simpson family: Homer, his wife Marge, and their children Bart, Lisa, and Maggie. The show is known for its satirical take on American culture, politics, and society. Each episode typically features a self-contained storyline, often focusing on the misadventures of the Simpson family as they navigate everyday life uniquely.
The show has countless references, special guest appearances and a lot of theories surrounding it. In season 33, episode one, Lin-Manuel Miranda was referenced in a song and appeared in a painting. Also, on the 20th episode of season 30, "I'm Just a Girl Who Can't Say D'oh", Lisa and Marge are involved with a production for a musical theater play, which Lisa suggests that they talk about Jebediah Springfield, the city's founder, like in a parody of Hamilton. She asks the crew who could be their Alexander Hamilton, to which an employee from 'Hamilton Heating and Cooling' then says that's him and completes: "Thanks to this furnace filter, you won't be saying 'Burr' anymore."