Movies Reviews
Pamela, a Love Story: Pamela Anderson Takes Back the Narrative
Hollywood's history is rife with stories of the rise and fall of its sex symbols, talented individuals whose craft and person-hood is stripped away from their name in lieu of hyper-sexualization. Upon reflecting on the biggest icons in popular culture, these figures share the experience of being reduced to a signature physical characteristic or caricature of themselves, with even death not granting reprieve from the constant dehumanization. The most famous example is Marilyn Monroe, the iconic blonde bombshell who was so much more than that. Objectified, underestimated, and misunderstood in life, Norma Jean Baker was a tenacious, ambitious, intelligent woman who rose above significant difficulties to become the biggest star in Hollywood and the world. Regardless, the depth of her person-hood was not of interest to the public during her lifetime, and the actress suffered from well-documented mental health struggles. Even recent projects that should focus on honoring the late star only serve to degrade her image further.
My Week With Marilyn observes the icon through the lens of a man that simultaneously pities and desires her, perpetuating the image of a troubled but beautiful damsel in distress. Similarly, Blonde received enormous backlash for its fictionalized portrayal of Marilyn, one which caters to an audience that wants to see the actress brutalized, shamed, and mocked. One of the most controversial aspects was the tasteless decision to recreate the scene of Marilyn's death in the very same location where it took place, as Ana de Armas boasts in interviews that Marilyn's spirit was supposedly with them. It brings to mind the solemn poem by Frieda Hughes about her mother, Sylvia Plath, in which she comments on media portrayals: "They are killing her again. / She said she did it / One year in every ten, / But they do it annually, or weekly, / Some even do it daily, / Carrying her death around in their heads / And practicing it."
The guilt does not rest entirely upon Hollywood, but on us as the consumers, too. Public consciousness seems to be shifting more in the direction of respectful portrayals of real people, even as biopic films and TV shows continue to be made without the consent of its subjects and their families. One such program was Hulu's Pam and Tommy, a series based on a 2014 Rolling Stone article and given Tommy Lee's stamp of approval, but that did not consult the other half of the famous former couple. This inspired the release of Pamela Anderson's documentary, Pamela, a Love Story. In this Netflix release, Anderson retakes the narrative.
Related: Kristen Stewart to Play Susan Sontag in Upcoming Biopic
Pamela Anderson's Career
Pamela Anderson's career began with a stroke of serendipity. While attending a BC Canadian Football League game, Anderson was featured on the jumbotron. As she happened to be wearing a Labatt's Beer T-shirt, the company reached out to her and made her their spokesmodel. This eventually led to her appearing on the cover of Playboy magazine, effectively launching her American modeling career. Anderson then transitioned to television acting, appearing in Home Improvement before landing her iconic role in Baywatch. Later film ventures, such as Barb Wire, were not commercially successful, but Anderson continued to appear in mostly television projects in supporting or guest starring roles. Despite being one of the foremost sex symbols of the '90s as well as appearing on more Playboy covers than any other model, Pamela Anderson has since become an outspoken activist against pornography.
With her first-hand knowledge of the damaging effects of objectifying women for viewing pleasure, Anderson warns that pornography's dehumanizing content should be replaced with personalized eroticism that focuses on personality, intimacy, and binding relationships. She spoke on this subject at length at a joint lecture at Oxford University, which she hosted with rabbi Shmuley Boteach. Anderson is furthermore a vocal animal rights activist and spokesperson for the MAC AIDS Fund.
Related: Biopics Whose Subjects Deserved Better Representation
What Pam Thinks of Pam & Tommy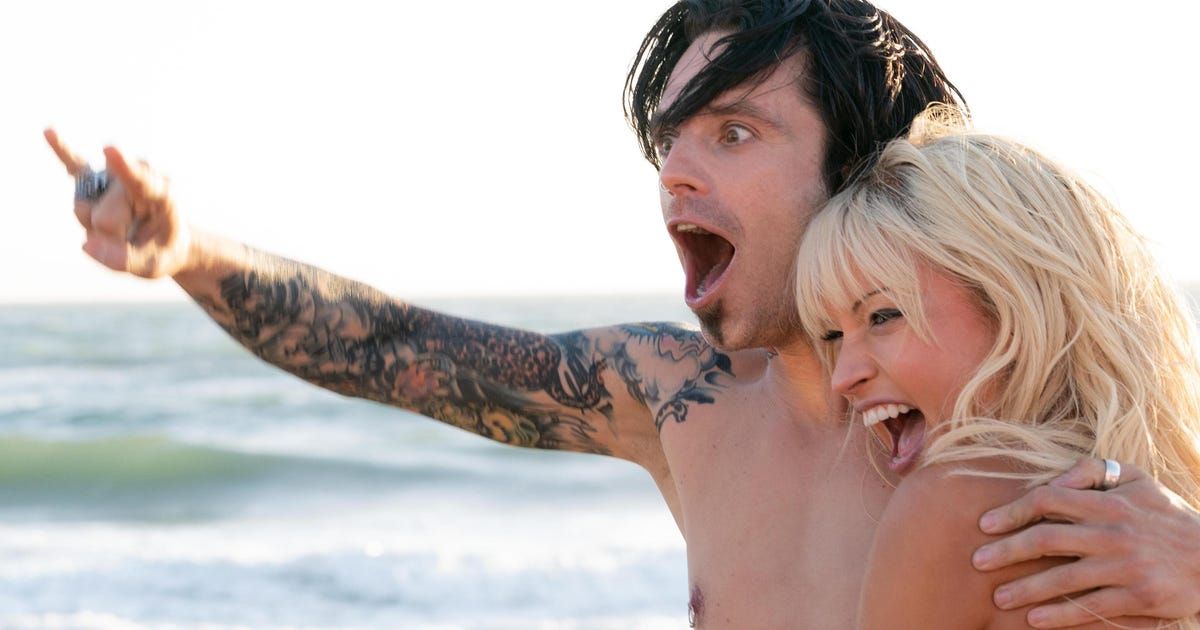 Hulu's 2022 release of Pam & Tommy told the story behind the famous relationship and the events surrounding the release of their private sex tape. Lily James and Sebastian Stan star as the titular pair, with the actors (James especially) using prosthetics and fake tattoos to morph into uncanny reflections of their real life counterparts. Pam & Tommy covers how the couple met, their whirlwind relationship and hasty decision to marry, and the troubles that ultimately tore them apart. It furthermore shows the perspective of Rand Gauthier, the disgruntled electrician who leaked the stolen sex tape as revenge for not being paid by Tommy Lee. The series created a significant social media buzz, and was a huge success for the streaming platform.
Pamela Anderson has stated that Hulu did not consult her or ask permission to create the series:
"It really gives me nightmares. I didn't sleep last night, at all. I have no desire to watch it. Not going to watch it. Never watched the tape — I'm not going to watch this. Who knows how they're going to portray it? Nobody really knows what we were going through at that time. They should have had to have my permission."
Pamela Anderson has furthermore stated that the series has felt like a thorough reopening of the wound caused by the sex tape leaking in the first place, making her feel like an object for the world to own and consume. Anderson is now pushing back and making her own voice heard, taking control of the conversation with the release of her autobiography Love, Pamela and subsequent Netflix documentary.
Pamela, a Love Story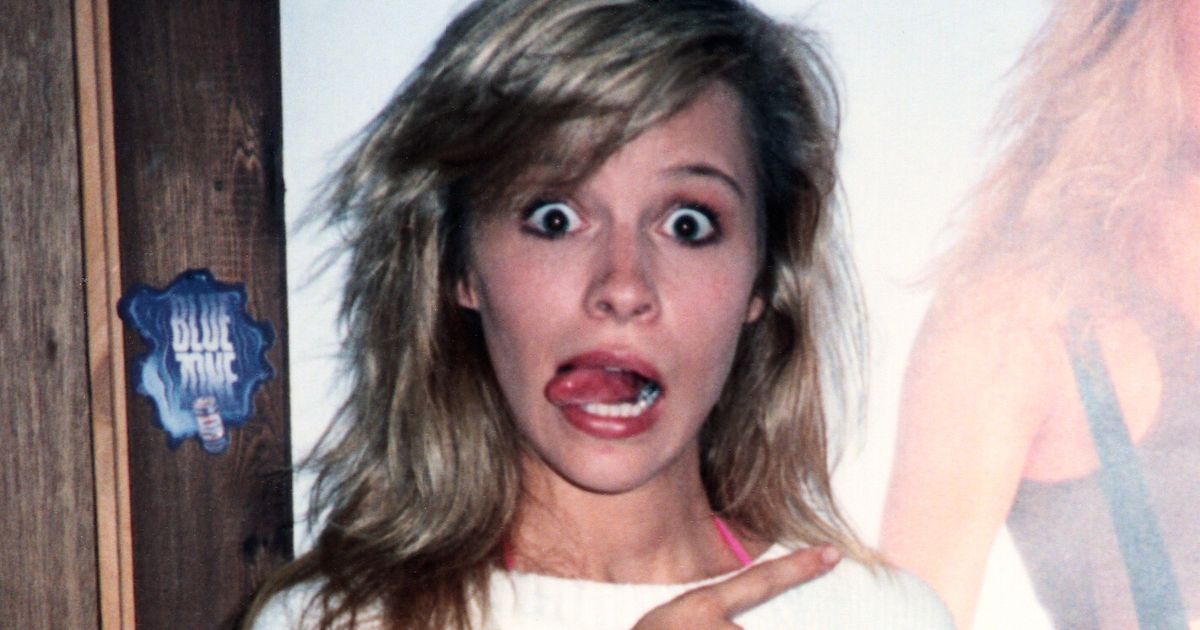 On the cusp of conversations reevaluating the media's treatment of women like Britney Spears, Megan Fox, and more, it is fitting that Pamela Anderson should rise to make her voice heard as well. Though fictionalized biopics continue to enjoy commercial success, the public tide of opinion is turning away from nonconsensual depictions of real people's pain for entertainment. With her autobiography, Pamela Anderson delivers a layered and poetic recounting of her career and personal life, dispelling common myths about her as her person-hood was lost to notoriety and a one-dimensional public image.
Similarly, the Netflix documentary gives the audience a look into the star's private life and the opportunity to hear her story from her own lips. We learn about the actress and model's troubled upbringing, her often undermined intelligence, and resilience. After surviving egregious abuses in her childhood and adolescence, Anderson has made peace with the past as she currently resides in her old childhood home. It's a moving statement on the power of healing and reclaiming your own story, a microcosm to the power of this project as a whole. She touches on the infamous sex tape and her relationship to Tommy Lee, but more importantly, she tells the whole story of who she really is. Anderson's book and film are incredible milestones for pop culture as a whole, hopefully signaling an era where artists can enjoy respect and be understood while they live rather than being made immortal in harmful fiction.