Movies Reviews
'Outlast': Jill Ashock Claims She Was Surprised by Justin Court Stealing the Sleeping Bags
Jill Ashock became one of the most controversial contestants on the Netflix series Outlast. Along with Justin Court and Amber Asay, Team Alpha did whatever they could to sabotage the other teams and win the game. One of their most diabolical moves came when Justin stole Team Delta's sleeping bags. However, Jill claims that Justin's actions in the Alaskan wilderness took her by surprise.
Team Alpha stole sleeping bags from Team Delta
Outlast challenged individuals to team up and see how long they could endure the harsh Alaskan wilderness. In episode 4, Team Alpha embraced a dark strategy. "He was talking about going on the other side and stealing their sleeping bags," Amber whispered to Jill of their team member, Justin.
"I like the thought, I just think it's dangerous," Jill said to Justin. The following day, Justin donned a makeshift ghillie suit and made his way across the river to Team Delta. Justin stole Dawn Nelson and Joel Hungate's sleeping bags, ensuring that they would have a difficult night ahead.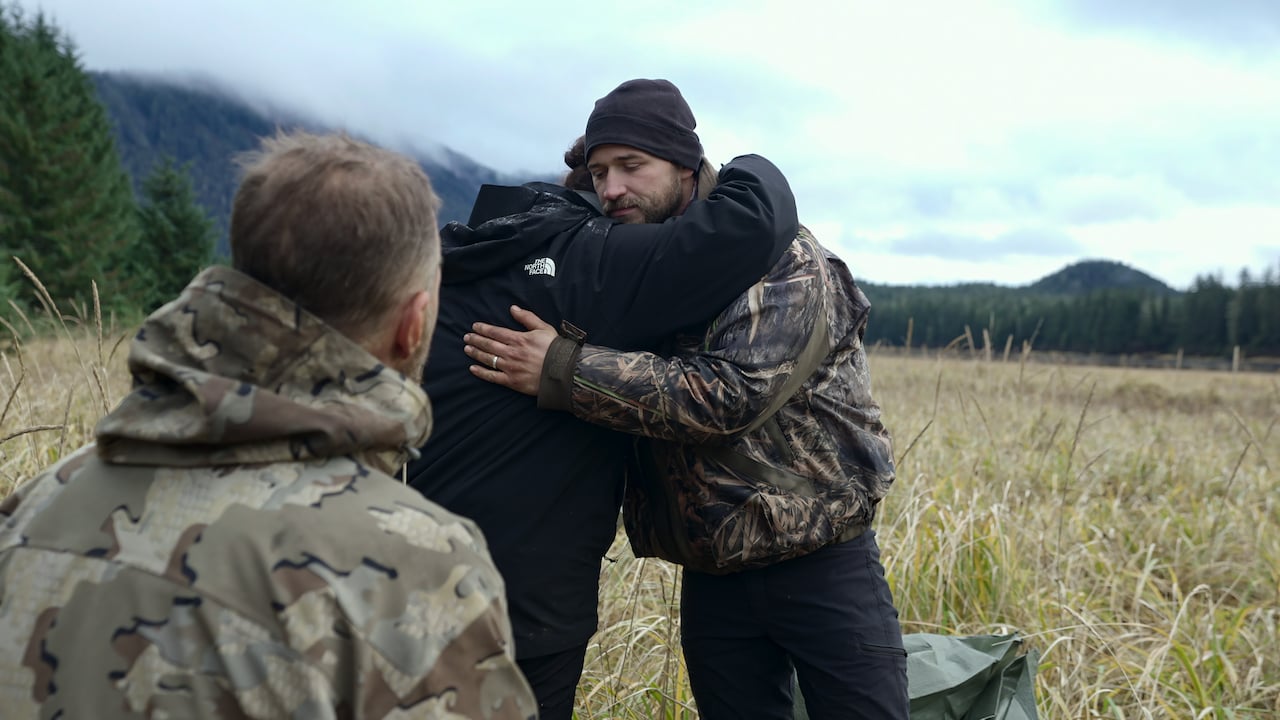 'Outlast' star Jill Ashock says Justin stealing the sleeping bags took her by surprise
While speaking to TV Guide, Jill admits that though she came up with the plan to sabotage the other teams, her idea was to grab an axe or the fire starter. It was Justin who suggested the sleeping bags.
"By the time [I found out Justin came back with the sleeping bags], that was when it all sunk in, like, oh my gosh, he went the extreme [way], he wiped them out!" Jill told the outlet.
Still, Amber and Jill appeared to have no problem reaping the rewards of Justin's dastardly deed. Meanwhile, Team Delta was left to endure a freezing night. Dawn and Joel strategized by heating rocks to lay on top of and keeping a fire burning. The pair made it through the night, despite frost forming on the trees.
Outlast executive producer Grant Kahler reiterates to Tudum just how miserable the conditions in Alaska were for the contestants. "The first week, it was 35 degrees and raining every day — truly the most awful environment to try and be in," he stated. "You can't get dry. Your feet stay wet for weeks. You can't light a fire… and of course, there's the bears."
Javier Colon has his own opinions about Jill
While Outlast fans can form their own opinions about Jill, one contestant hasn't changed his mind. "Jill and Amber's character is clearly visible through their actions," Javier wrote to TV Guide after the show ended.
"In my opinion, they're extremely immature and selfish. Justin was easily manipulated by Jill. He definitely wasn't the brains behind this operation. Amber was just a follower. Jill is a pathological liar and the most dangerous person on this show. I wouldn't be surprised if she became a politician or a preacher after this show airs. She's a skillful manipulative crazy lady."  
All episodes of Outlast are currently streaming on Netflix.