Ontario Licence Plate Sticker Refunds: Renewal payments for plates in Ontario expired March 13 and the government is ready to reimburse thousands of motorists who paid during this time period. For cars, light trucks, motorcycles, and mopeds, the Ontario government eliminated license plate Renewal fees and corresponding stickers on March 13.
Many Ontario motorists will see a yearly savings of around $120 as a result of this policy change. Renewal costs collected between March 1, 2020, and March 12, 2022, will be refunded to the vast majority of motorists who paid them. Moreover, eight million automobiles are currently on Ontario's road system. In Ontario, drivers' licenses, license plate stickers, and health cards must all be renewed annually. Renewing documents online at ServiceOntario.ca is strongly recommended for all Ontarians, regardless of where they live.
HOW WILL I GET MY MONEY BACK??
Refund checks will be mailed out by the Ontario government. The government predicts that consumers will begin getting their checks at the end of March and continue to do so throughout April. Motorists must have paid any outstanding fines, fees, or tolls by March 7 to be eligible for a refund. The government warned that if you didn't complete this by March 7, your refund check might not come until the summer or fall. Residents have been cautioned by police that reimbursements are not sent through text messages. Messages claiming to give refunds are a scam, according to officials.
HOW MUCH YOU EXPECT TO RECEIVE BACK?
Depending on how long ago you renewed and how much you paid, the government says you'll get a refund. License plate stickers in northern Ontario were $60 for a year, whilst in southern Ontario, they were $120 for a year. Refunds are not available for motorized snow vehicles or heavy vehicles. A snow vehicle validation sticker can only be refunded if it has never been used. In four to six weeks, you'll get a check for these refunds. To receive a refund, you must provide your snow vehicle validation and the original vehicle permit to a ServiceOntario location (green permit).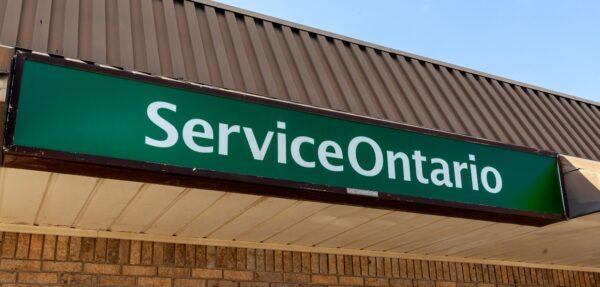 Removing license plate sticker renewal costs in Ontario will cost the government more than $1 billion a year, according to initial estimates. License plate stickers will be withdrawn from passenger vehicles, light commercial vehicles, including pick-up trucks, and motorcyclists, according to reports. Sources say an announcement will be made in the next few weeks. According to reports, Ontario residents who have renewed their license plate stickers will receive refunds from the government. The list of those eligible for reimbursement is still being completed.
Most Ontarians have continued to renew their documents despite exceptional hurdles, according to Caroline Mulroney, the Minister of Transportation in the province of Ontario. "Keeping our roads safe depends on drivers and vehicle owners having the most up-to-date documentation for their jobs, services, and travel. Those who have put off renewing their documents about 17% of Ontarians – should plan ahead and do so online. Vehicle validations for heavy commercial vehicles must be renewed by December 31, 2021.
This return scheme may be similar to the direct transfer used for Ministry of Education student COVID-19 money, which the government is now investigating. According to reports, the effort to abolish license plate stickers is a pre-election ploy. With the majority of Americans owning and driving a car, Ford's team is hoping to attract support among suburban voters. If you have an expired license plate sticker in Ontario, you must get it replaced by Feb. 28 at the latest. Expired license plate stickers are now permitted in Service Ontario locations from March 2020, thanks to a policy implemented by the government.
Ontario Licence Plate Sticker Refunds
The CITY OF TORONTO As a result of the COVID-19 epidemic and other factors, Ontario's government is resuming renewal requirements for driver's licenses and other products that would have expired but were extended for immediate assistance to Ontarians. To renew provincial documents, those who need to do so are urged to make use of ServiceOntario's online alternative. Ontario has extended the expiration of most driver's licenses, plates, license plate stickers, and Ontario Photo Cards and health cards by one year.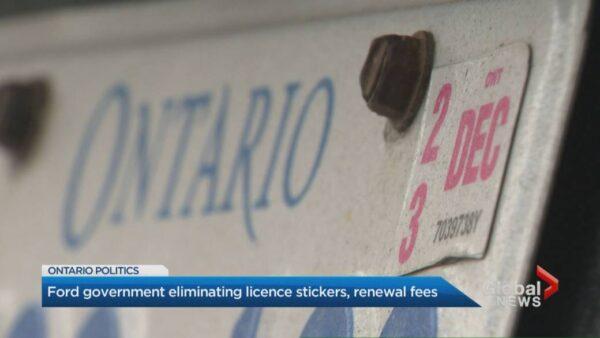 In order to requalify for or enhance their novice driver's license, those with a novice license (class G1, G2, M1, or M2) have until December 31, 2022. Prior year renewal fees will be added to current year renewal fees for those who have not renewed their products throughout their Extended Validity term. Ontario has temporarily suspended in-person renewal restrictions, including those for senior drivers, to make it easier for people to renew their driver's licenses online. All eligible drivers, even those over the age of 80, can renew their driver's license online at ServiceOntario.ca.
ServiceOntario now offers more than 40 services online as part of the government's goal to make government services easy and accessible for Ontarians. We are urging all eligible Ontarians to renew their products online in order to reduce wait times. According to Ross Romano, Minister of Government and Consumer Services, "our government is making life easier and more comfortable for Ontarians with simple and fast online renewal alternatives available 24/7." ServiceOntario's user-friendly and secure online services allow customers to avoid long queues and renew their documents from the convenience of their own homes.
A Licence Plate Sticker Is
In Ontario, a license plate sticker is the tiny, colored sticker that appears on the back of your vehicle's license plate. Symbolizes your license plate and expiration date. You will receive a new sticker for your license plates when you renew your Ontario vehicle registration. They have a one- or two-year validity period. It must be affixed to the right-hand side of the license plate of all drivers. Additional fees must be added to the green vehicle permit. Once the new one arrives, don't take away the old one until the new one is in place, so that your renewal is legitimate.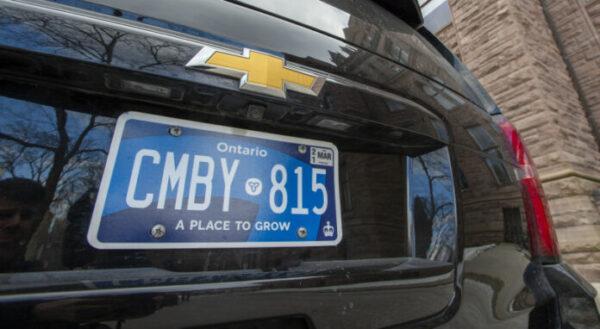 Our government has put Ontarions' health and safety first," said Christine Elliott, Deputy Premier and Minister of Health. People should renew their health cards as more people become vaccinated to guard against COVID-19 and the Delta variant so that they may continue to rapidly access the high-quality health care services they need when they need them." ServiceOntario centers have additional health and safety safeguards in place if you need to visit them in person. Appointment scheduling is available at over 40 ServiceOntario locations to help you avoid long lines and get the help you need faster.
Renewal of Ontario Driver's License Plate Stickers
When it comes to renewing your license plate stickers, the process is a little different from when you first register your vehicle. Renewal procedures differ based on the type of vehicle you own, the state in which you live, and other variables. The new one will be mailed to you if you renew online. In the meanwhile, you can use your online receipt to prove that you renewed your license. Until you receive the new receipt in the mail, keep a copy of the old one in your car.
To Renew My Sticker at ServiceOntario, what do I need?
To keep your registration current, you must renew your license plate sticker each year after you purchase a vehicle. Every year, at the very least, you must reapply for your Ontario driver's license. For an extra fee, you can extend your subscription for two years. It's possible to accomplish this in person or online through ServiceOntario.
Related