United Kingdom
New Doctor Strange 2 Concept Art Reveals Unused Strange Variant
For many Marvel fans, Doctor Strange In the Multiverse of Madness did not quite provide either the madness or the multiverse they were hoping for. Although there were plenty of teases of multiple universes, the story was limited to just one main alternate reality with a handful of others thrown in. This ultimately led to Stephen Strange coming face to face with several variants of himself, including Defender Strange, Sinister Strange and the zombie corpse of Defender Strange. However, it seems that like so much else about the movie, there were concepts put together for other variants, as seen in a new piece of art revealed on Instagram.
While there is every possibility that Marvel Studios could have pushed their first marketed multiverse movie too far in terms of the number of worlds and variants it used, it was widely criticized for promising more than it delivered. As the new art shows, we could have seen some very strange Stranges that may have been included in the film if Scott Derrickson had remained the movie's director. In his Instagram post, artist Darrell J. Warner wrote:
"I am honored to be amongst such hallowed company and have this Watercolor progress through to be one of the Finalists of the 'Live Action Feature Character' at this years Concept Art Association Awards. 'Marvellous Melvyn' was a piece I completed very early on in the first lockdown following one aspect/alternative 'Strange' universe within the Scott Derrickson script that subsequently changed with the arrival of Sam Remi [sic]. It is quite rare to be allowed to follow one's intuition as regards to a given character and I need to extend my thanks to the Costume Designer Graham Churchyard for allowing me to develop and produce this concept. All in all it was an absolute joy to complete and so very pleased it has found some recognition."
Scott Derrickson's Multiverse Of Madness Could Have Been Very Different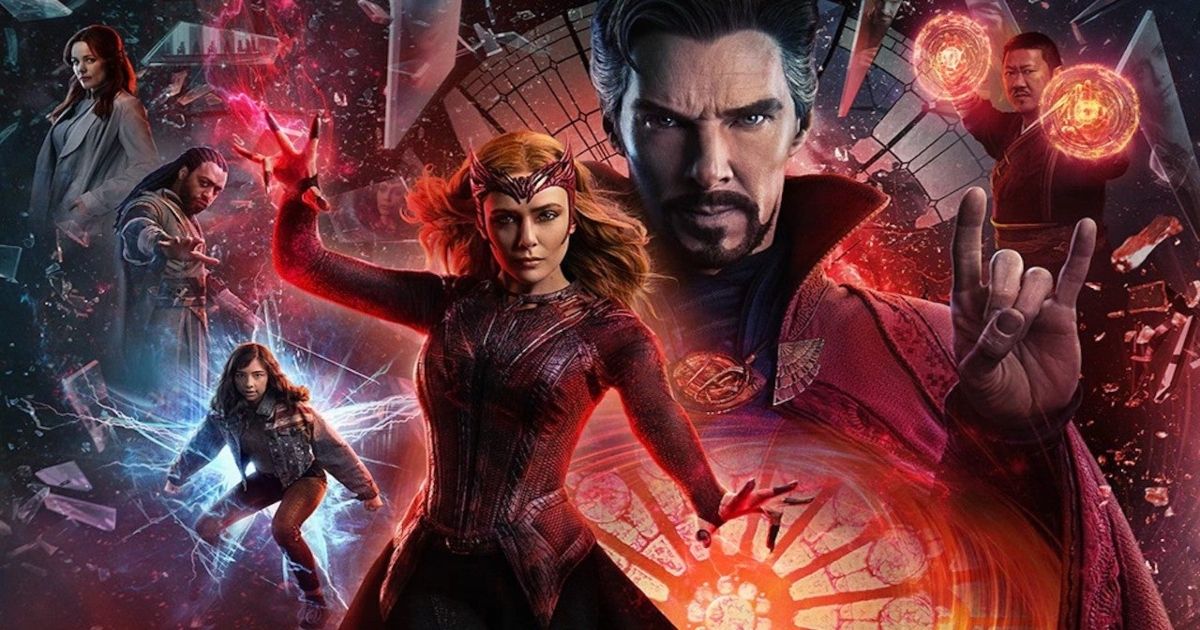 Like many projects, there will always be a "what-if" hanging over Doctor Stranger in the Multiverse of Madness about what the movie could have been like in 2016's Doctor Strange helmer Scott Derrickson had remained in place as director of its sequel. While there were reports of a mutual decision being made for Derrickson to stand aside over some creative differences, it was never really revealed what those differences of opinion were and how they could have impacted the direction of the movie.
In the end, the movie that landed in cinemas earlier this year was a Sam Raimi movie, and there were few people who have seen any of the director's other films that could deny that fact. From certain shots, to music provided by Danny Elfman, and some classic Raimi moments that harked all the way back to his original Evil Dead movies, Doctor Strange in the Multiverse of Madness ended up as much a Raimi movie as a Marvel one, for better or worse.
While there are undoubtedly other variants of Strange that were considered and rejected for the final version of the movie, it is always possible that we could see some of them making an appearance in Benedict Cumberbatch's next outing as Strange, which could be one of the missing movies from Phase 6 of the MCU's revealed slate. For now, Doctor Strange in the Multiverse of Madness can be found on Disney+.