Showbiz history is littered with cautionary tales about child stars who burn too brightly in adolescence, only to succumb to the pitfalls of fame and excess before their talents have the opportunity to fully bloom in adulthood. There was a time when Natasha Lyonne seemed destined to follow that well-worn path, given the trajectory that being an accomplished child actor had set before her. Introduced to American audiences at a young age on shows like Pee-Wee's Playhouse and movies like Dennis the Menace, Lyonne rebelled against her orthodox Jewish upbringing and stage parents whom she later resented for starting her in show business at such a young age. Throughout her teenage years this inner conflict seemed to bring a little extra gravitas to her work than normally seen in teenage actors.
Around the time of her late adolescence, a few breakout roles garnered Lyonne critical notice and put her depth of talent on full display, most notably in Woody Allen's somewhat forgotten musical comedy Everyone Says I Love You, and the indie classic The Slums of Beverly Hills. She played a leading role in both movies, showing her comfort acting opposite heavyweights like Marisa Tomei and Alan Arkin, and gaining her enough momentum to carry her through some stumbles in her personal life during her 20s.
She kept working, however, continuously proving her knack for comedy in enjoyable movies like American Pie and Detroit Rock City. By her '30s she had survived some substance abuse issues and worked her way into regular roles, eventually becoming a household name when she was cast in the hit series Orange is the New Black. She hasn't looked back, having a coronation of sorts when she hosted Saturday Night Live in 2022, and has continued doing great work on both sides of the camera for Russian Doll.
Here are a few of the roles that have defined Natasha Lyonne's storied acting career and kept us wanting to see more.
8
Lou in Antibirth
One of Lyonne's many drug-addled characters, Lou takes us with her on a psychedelic journey of self-discovery in Antibirth. The psychedelic-body-horror movie includes plenty of gross-out moments, but Lyonne does an exceptional job in a role that required lots of physical acting and comedy. The spooky blacklight design of the film gave it a levity that fit Lyonne's acting perfectly. The movie reaches its hurl-worthy pinnacle when Lou gives birth to none-other-than a super gross disembodied head. Yum. The fact that she was doing outsider, arthouse films like this and Adam Green's Aladdin after gaining so much success on Orange is the New Black shows that she's never cared about her reputation and always maintained her indie roots.
7
Christine in Detroit Rock City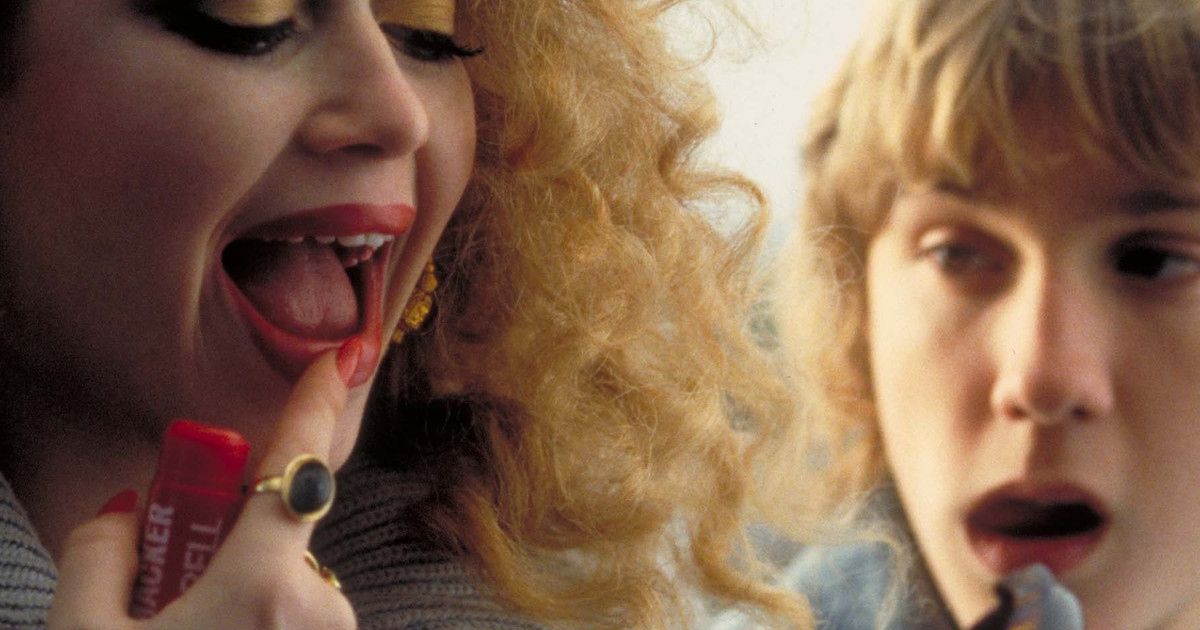 1999 was a big year for Natasha Lyonne, with the release of American Pie and Detroit Rock City, two coming-of-age films right in Lyonne's wheelhouse. She once again out-acted the rest of the cast as Christine, creating comic relief and putting the randy male characters in their place with witty comebacks and a crafty tomboyishness that counters their late-adolescent stupidity. Still, she sort of fit in with this ragtag group of actors like Edward Furlong and James DeBello. Her timelessness and old-school attitude always made her great for period comedies like this one, which takes place in the glow of a Kiss concert in 1978. The film was also the beginning of a long real-life romance between Lyonne and Edward Furlong, who fell in love on the set. While they both fell into addiction, Lyonne was lucky to have moved on from some lost years during that period, which essentially signaled the end of Furlong's acting career.
6
Tiffany in Weeds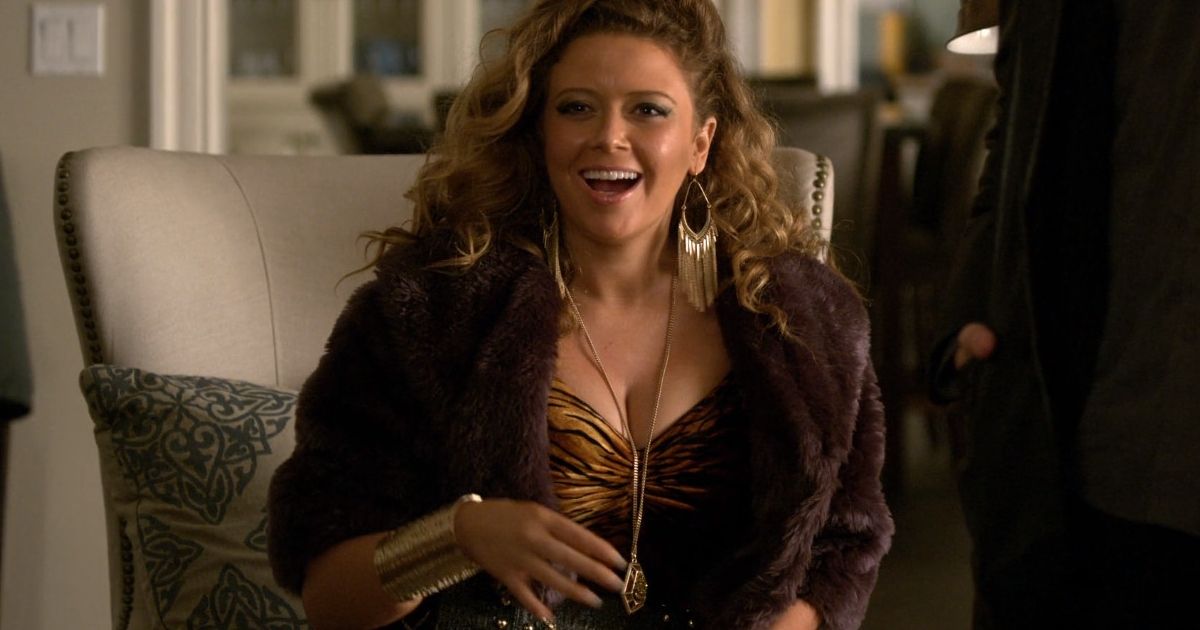 Lyonne again stole the show in a one episode appearance as Tiffany on Weeds, important for displaying her greater potential working with Jenji Kohan, who promptly cast Lyonne as a lead in her next series, Orange is the New Black. Her dialogue style was always a perfect match for Kohan, and the Tiffany character, a love interest of Shane's for the series' finale, showed that Lyonne could fit the show runner's uber-sarcastic tone, and more importantly be a solid fit to transition from doing mostly features back onto the small screen. This was a rocky period in television, with shows transitioning to streaming platforms, uncertain of their viability until Netflix's House of Cards changed the economic landscape. Lyonne became one of the actors who benefited most from the new ways to consume tv series.
5
Vivian in Slums of Beverly Hills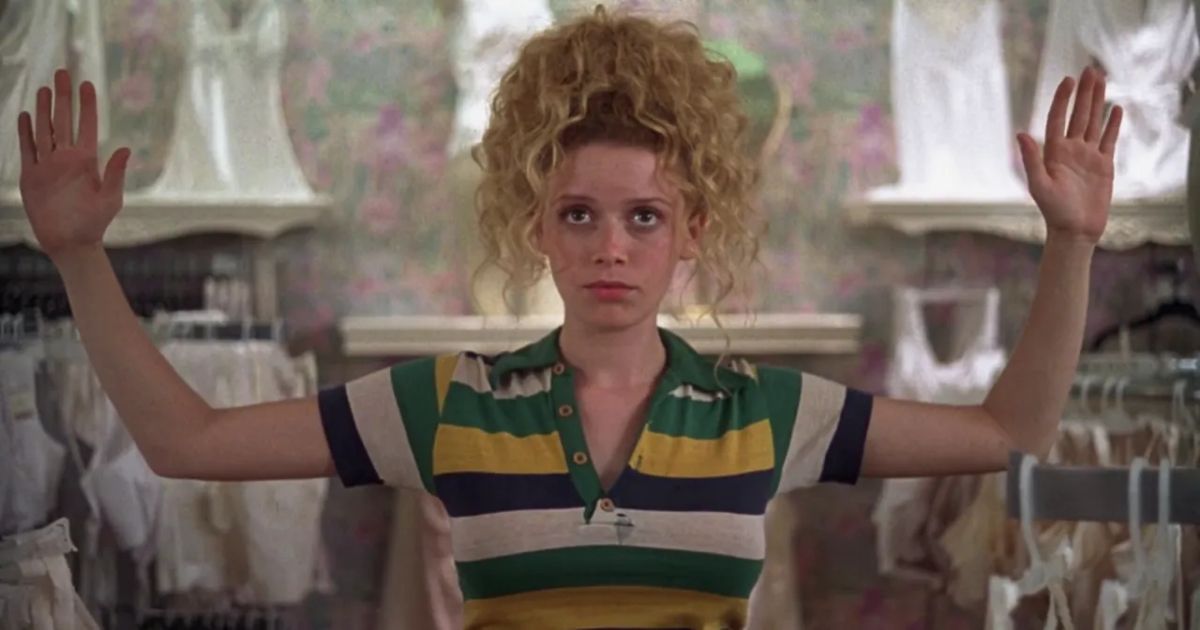 Lyonne's performance in Slums of Beverly Hills was championed for its accurate portrayal of growing pains in adolescence and the outsider experience of living on the margins of an upper class society. She won critical praise for her irreverent approach to the role, and the 1998 film became a cult classic because of her poise in addressing the awkwardness of approaching sexuality and puberty as a teenager. She won a rave review from Roger Ebert in the Chicago Sun Times, saying, "She does a good job of looking incredulous, and there's a lot in her life to be incredulous about. She also has a nice pragmatic approach to sexuality." Her on-screen chemistry with Kevin Corrigan showed her toughness, a staple of her acting performances throughout her career, that posited her as an anti-hero whose reactionary nature could be called upon by screenwriters to be their voice in the film.
Related: Poker Face Fan Art Sees Natasha Lyonne Working Alongside Peter Falk's Columbo
4
Djuna in Everyone Says I Love You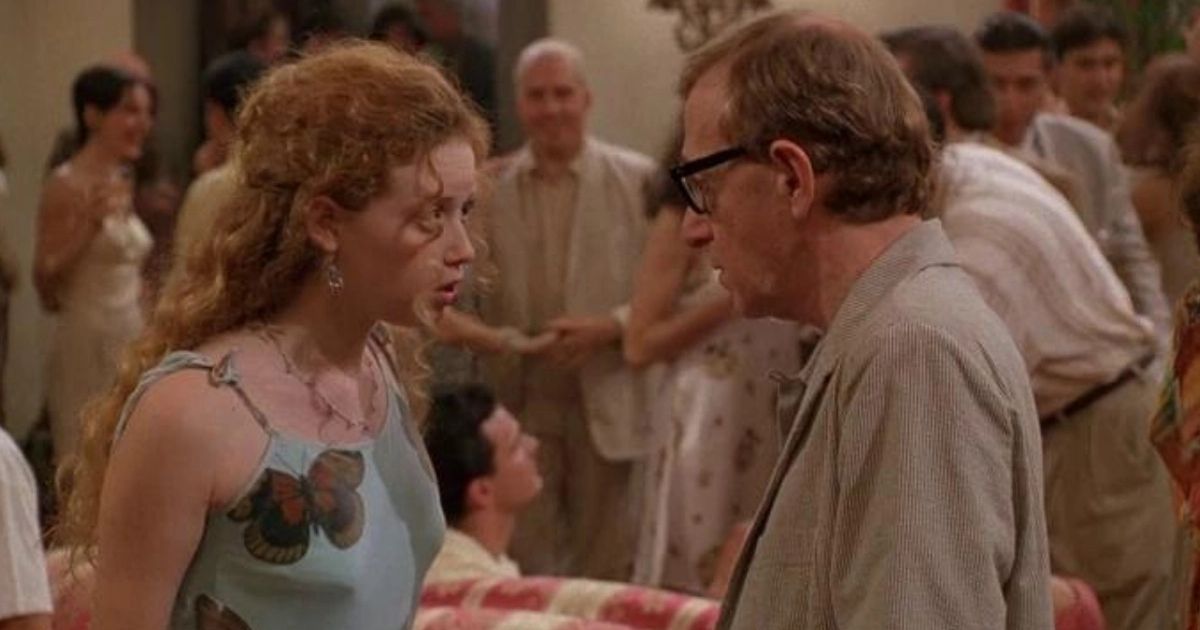 Much like in Slums of Beverly Hills, Lyonne's role in Everyone Says I Love You is that of the adolescent tie that binds. SHe was only 16 when she talked her way into the role, and again steals the show from actors as prestigious as Edward Norton and Julia Roberts, stabilizing the maniacal energy of uptown Manhattan socialites. As much as it's an association nobody wants these days, she was a perfect actress for Woody Allen, with a New York-centric voice that can't easily be faked. Lyonne narrates the film with a beyond-her-years approach that's informed by the similarities between the character and her own Uptown Manhattan upbringing, and establishes the disaffected, irreverent tone that became an earmark of her acting throughout the years.
3
Jessica in American Pie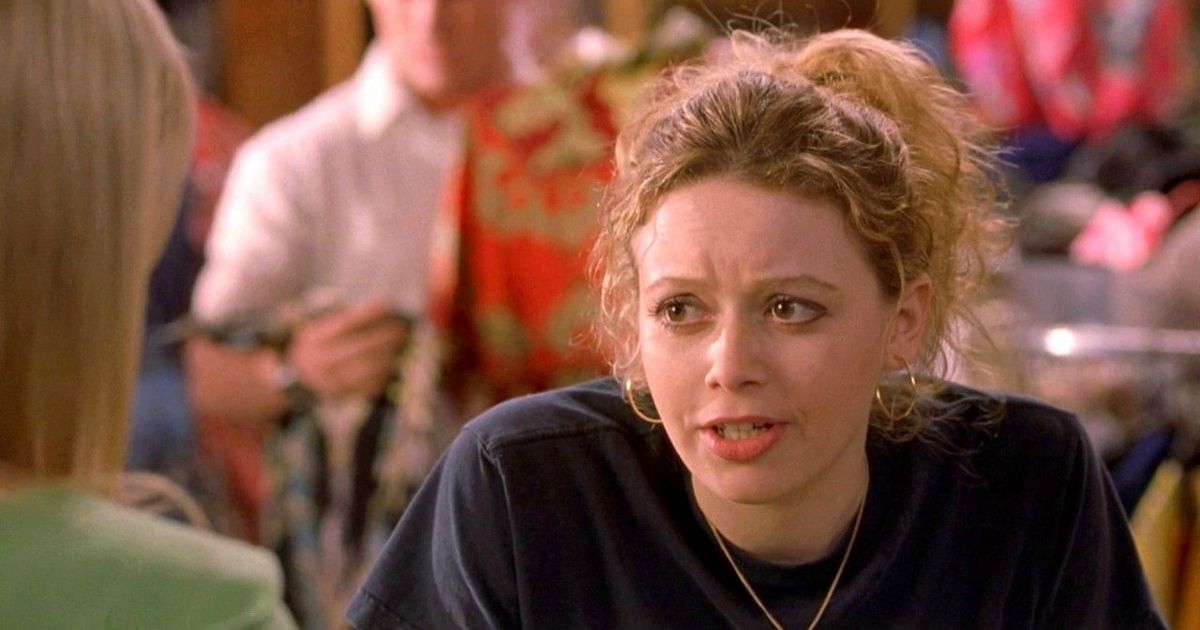 Lyonne's appearance in American Pie was a step into the mainstream for her, becoming a member of the neo-Brat Pack that emerged in the late 90s around this franchise. The movie further demonstrated her gift for comedy, and American Pie is diagrammatic of her talent and staying power as a dramatic actor, given how she's eclipsed the rest of this movie's cast. While she was comfortable acting in commercial comedies, she kept the fringe appeal and edginess that made her indie performances so memorable and began a series of outsider film roles. She has since disowned the film, but it is still a landmark in her career that showed her range and marketability. Although we don't expect Lyonne to be in any further sequels or reboots for the franchise, we can dream.
Related: Jennifer Coolidge's Long Road to Fame Beyond 'American Pie'
2
Nicky in Orange is the New Black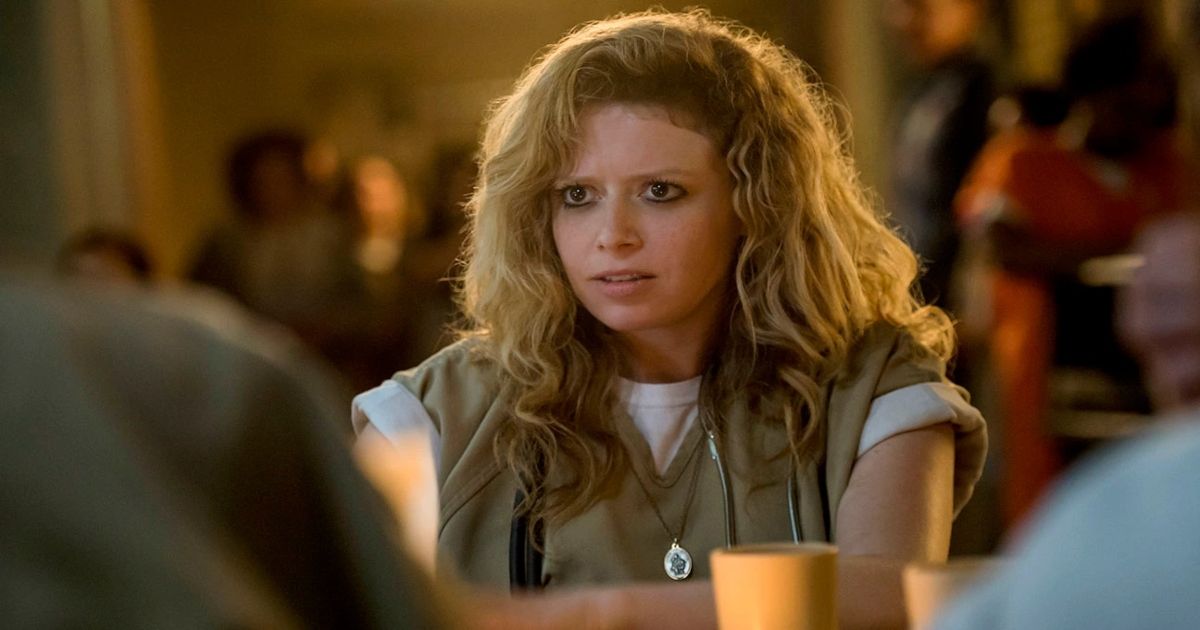 Her first role as a regular cast member in a series, Lyonne's work on Orange is the New Black introduced her to a larger audience, and she didn't disappoint. Kohan made her character as important as Taylor Schilling and Laura Prepon's, and her toughness was well suited to a show about prison. She had standout episodes that showed a sensitivity to people straddling the margins of mental health. It was also great timing for Lyonne in that the OITNB was one of the series that proved the capability of streaming platforms to produce premium series. That meant that Lyonne had an instant association with a forward-thinking mode of Hollywood's future, setting up future roles and creative opportunities for the actress. Most importantly, the series was an enormous success, and laid the groundwork for her to finally helm a Netflix show of her own.
1
Nadia in Russian Doll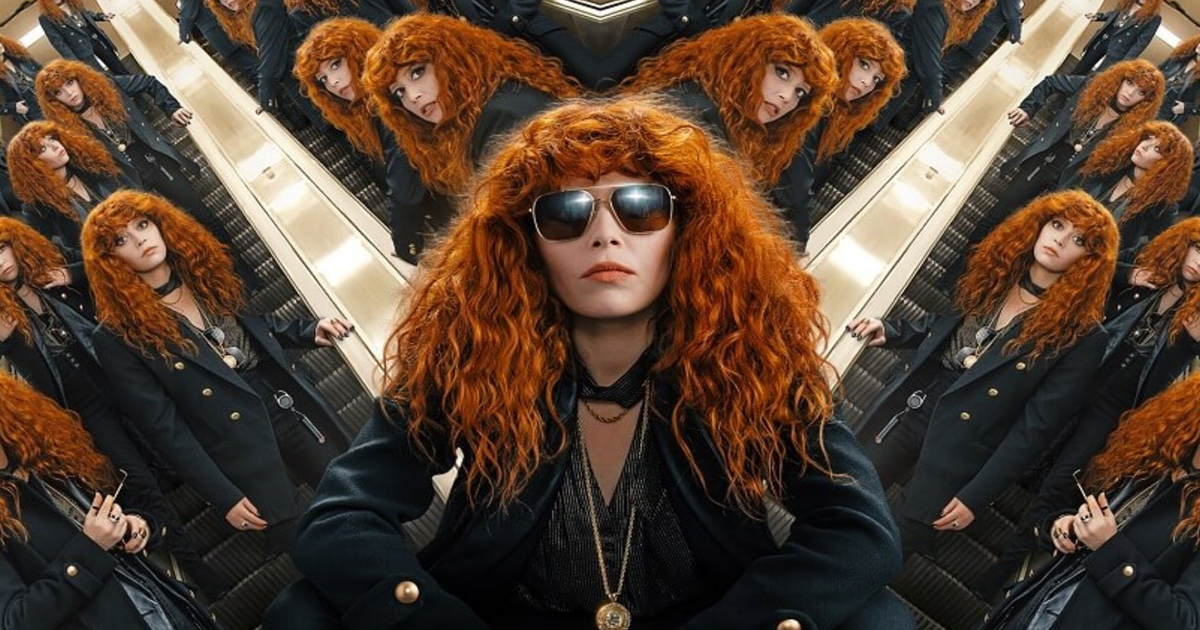 Lyonne's role as Nadia Vulvokov in the Netflix series Russian Doll represents the actress at the peak of her powers, flexing her writing skills as a series co-creator and showing that she can lead a successful streaming show as number one on the call sheet. Despite the well-worn plot device of the repeating day, the series is engaging because of Lyonne's seen-it-all New York City demeanor and the cleverly-tooled character arcs. She also cast the show in a way that complements her talents, with actors like Greta Lee and Chloë Sevigny who make for authentic, eccentric New Yorkers.
Nadia appears to be the character closest to Lyonne's heart and mirrors her personal history, attempting to rebel against the parents, adoptive and biological, who torment her. Lyonne's real-life struggles with her parents seems to be represented roman à clef, and brings a severity to the series. With at least a second season on the way, this may be the role that cements her legacy as one of Hollywood's most diversely-talented actresses.