Studio comedies feel like a thing of the past. What once was a secure box office drive with several leading stars — like Will Ferrell, Adam Sandler, Seth Rogen, and the incomparable Jim Carrey — has all but faded. Many of them have taken their comedic talents either to television or streaming. 2008 was the last gasp for a year of comedy success. In 2008, nine comedies grossed at least $100 million, and none were connected to existing IP, except for Sex and the City. Nowadays, the comedies that get the largest budgets are typically superhero movies. Think of films like Shazam! or Thor: Ragnarok. Studios are less inclined to take a risk on a comedy with a budget of $40 Million than they are to put their chips on a film that has a built-in fan base.
Update May 4, 2023: 2008 was such a great year for comedies that we could add even more films to the list. Take a look back at 12 films that made 2008 a great year for studio comedies.
2008 proved that yearly, there was still an audience for the gross-out comedy gag or the heartfelt rom-com. The mid-2000s were a treasure trove of comedy that enlisted a slew of familiar faces thanks to guys like Judd Apatow and Adam McKay. Each had a unique take on how these films should be made, both heavy on improvisation. Summer 2023 looks to make a comeback with films like The Machine, Strays, and No Hard Feelings looks to try and revive the original comedy, but can it recapture that old magic? What's clear over the years is that these films are missing; looking back, 2008 was the last great year for the studio comedy.
12
Role Models
Underrated in regard to this era of bro-driven comedies that felt like it was attached to the hip of what Judd Apatow helped spawn, where the plot is kept loose, and the scenes feel improvised — Role Models is a prime example of what comedies used to make it to theaters. Starring Paul Rudd and Sean William Scott as friends and ne'er-do-wells that take on a bunch of troubled kids leads to plenty of memorable lines. What comes through is Rudd and Scott's ability to carry films with their sexy, comedy charisma, but also gave young Bobb'e Thompson the spotlight as the foul-mouthed child.
11
Sex and the City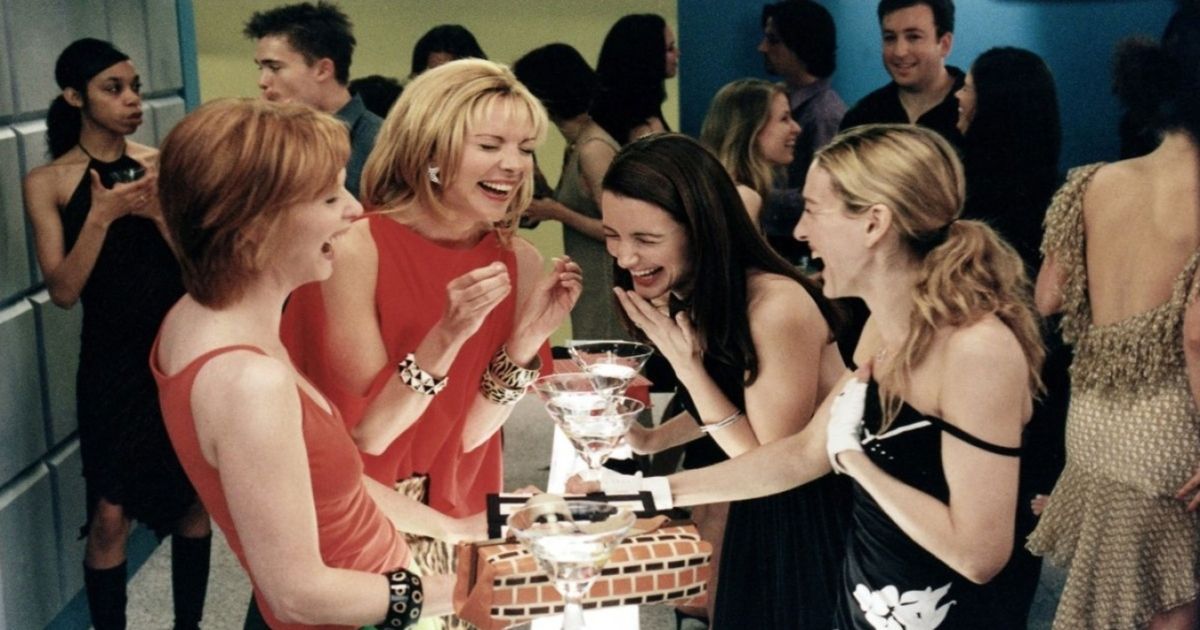 Sex and the City is a romantic comedy classic based on its television show that had a run time of six seasons between 1998 and 2004. Carrie Bradshaw, a writer obsessed with fashion, takes on NYC with her three best girlfriends, Miranda, Samantha, and Charlotte. The plethora of love affairs between roles is enough to make multiple movies, and through these many relationships are an abundance of laughs and tears.
When things start to go south, as most relationships do, the friends are there before it even happens. So when Carrie was left at the altar, Samantha knew exactly what to do — girl's trip! Carrie went days, even weeks, without breaking a smile, but when Charlotte refused to eat anything except packaged pudding while in a foreign country, she ran into one little problem… an uncontrolled bowel movement. Luckily to Carrie's surprise, this finally made her break a smile. Every scene is full of learned lessons and warm-hearted intentions, making for feel-good emotions and many laughable moments. It showed that despite the series being off the air, there was still a desire to see these characters that continued in 2010's Sex and the City 2 and the recent revival And Just Like That… which will return for its second season in June 2023.
10
27 Dresses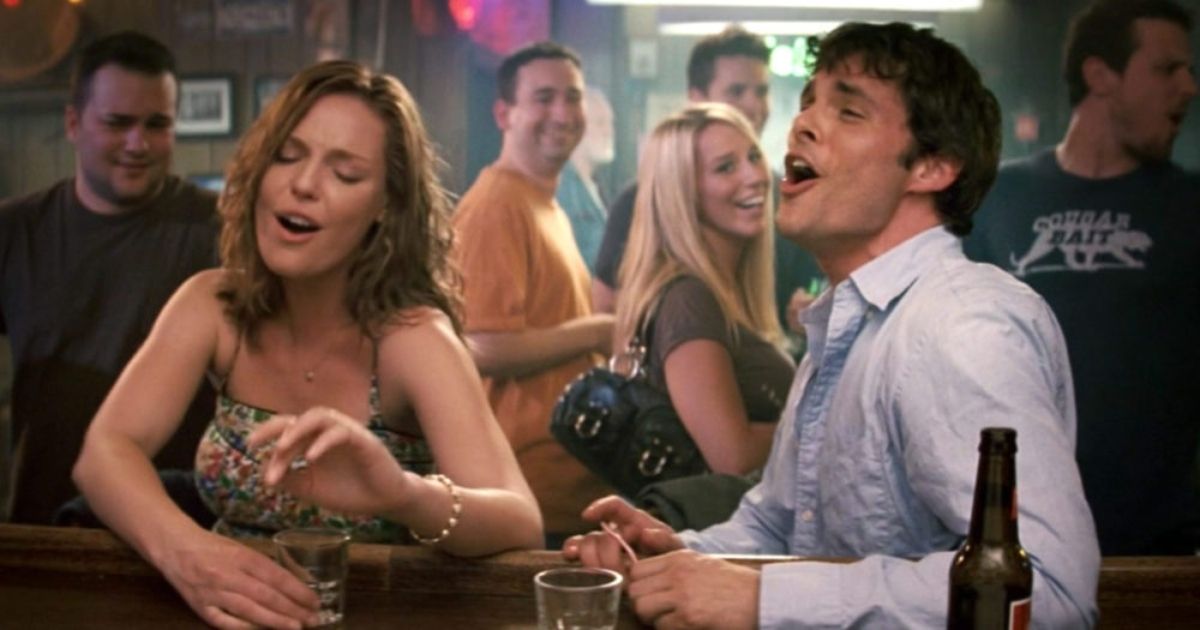 The tale of 27 Dresses takes a look at Jane, a bridesmaid for hire. Jane is one of the hardest working individuals who also have affection for her boss George. So when her younger sister Tess came to town and stole him away with one look, she had to do everything to hold it together. That is until Tess was about to wed the man she loved. Though the process of being a bridesmaid and never a bride was comical enough, the real kicker is when Jane outed her sister for lying her way through her engagement. Tess wanted to win George over so badly she convinced him she was a vegetarian — she wasn't. She also made him believe she was a humanitarian and monogamous — she wasn't. Jane knew the truth about her sister, and being that Tess was careless of her sister's feelings, Jane made a hilarious slideshow to reveal all of Tess' lies at her and George's engagement party. The two end up breaking things off once George sees who Tess really is.
But all is not lost is love and war! Jane ended up meeting a news writer named Kevin, who she fell for. One night when the two were out, they got so inebriated that they began singing "Bennie And The Jets." The whole bar sang along, and the rest was history for them. Jane and Kevin eventually marry, and every single one of her 27 bridesmaids stands beside her in the dresses Jane wore to their weddings, making this romcom a happy and lighthearted story. There once was a market for this type of movie at the box office, and just looking at the synopsis, it is hard to imagine a major studio greenlighting this today.
9
Definitely, Maybe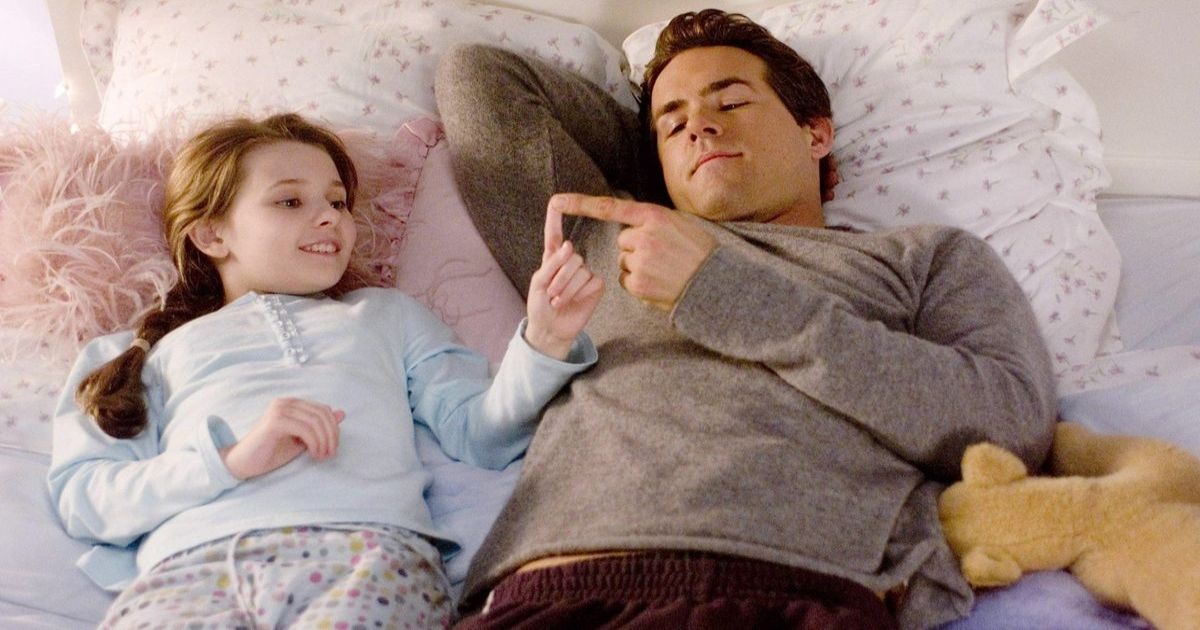 When Will Haye's daughter Maya asks him to tell her the story of how he met her mother, he takes her down memory lane all the way back to the multiple women he was sleeping with at the time of conceiving her. Definitely, Maybe shows instances dating back to 1992 when Will was in college, resulting in some pretty hilarious memories. Will was also played by Ryan Reynolds, so the recounting of his time with women is narrated with as much comedic relief as possible.
Related: Here Are Some of the Smartest Comedy Movies Ever Made
The banter between Will and his past girlfriends is classic, and his relationship with his daughter Maya is just as funny as she inherits his comedic nature. And though Maya already knows who her mother is, the story Will tells creates a warmhearted screenplay that is Definitely, Maybe, worth the watch.
8
Zack And Miri Make A Porno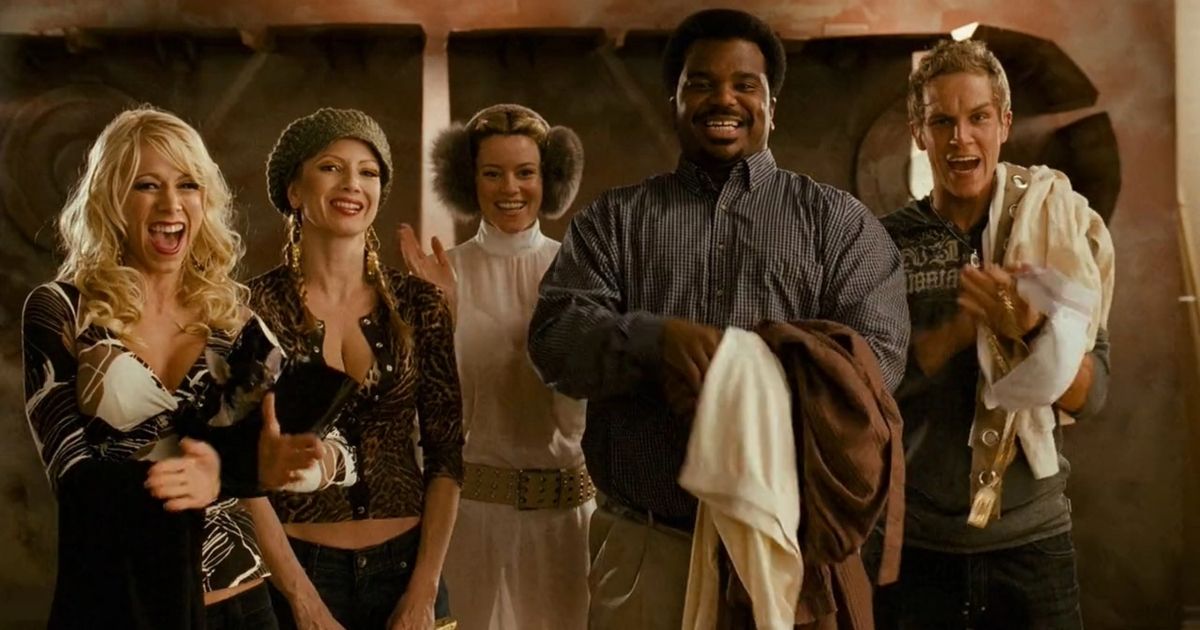 One of the last studio comedies that got a theatrical release from the raunchy mind of Kevin Smith, Zack and Miri Make A Porno is one of the clear indicators of where comedy has gone since Smith's heyday. With Seth Rogen and Elizabeth Banks in the leads with a few Smith staples in the supporting ranks, Smith's comedy is as disgustingly humorous as his others. With gross-out gags his fan base is familiar with and a soft heart at its romantic center, the film feels like a relic of the past. It is not only one of Smith's best movies but also one of the great standout comedies of everyone involved.
7
You Don't Mess With the Zohan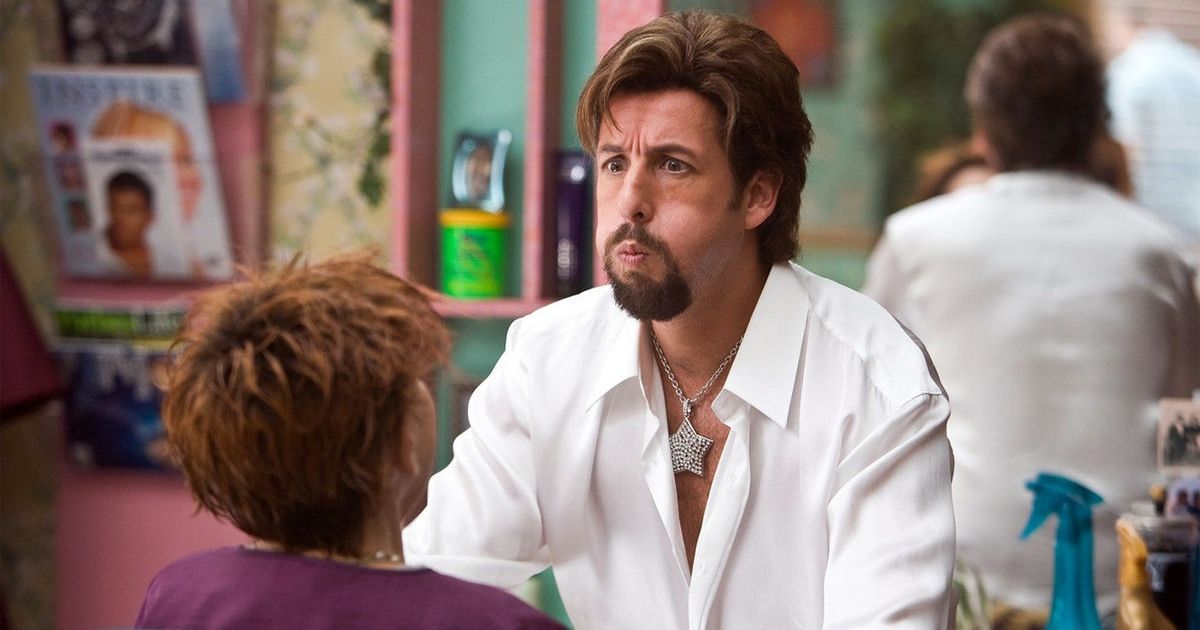 Before inking a $250 million deal with streaming giant Netflix, Adam Sandler dominated the comedy box office and was once a lock to have at least one film play in the theaters. One of his last "funny voice" films to come close to having an R-rating was You Don't Mess With the Zohan. While not having a strong plot, the film flies off the colors of Sandler's insane turn as an Israeli super-assassin forced to live in exile in New York City and takes his love of fashion over absurd killings.
The film has an out-of-left-field cameo with Dave Matthews as a white supremacist that Sandler must defeat. You Don't Mess With The Zohan probably wouldn't be made today, a running theme through most comedies made in 2008. Yet it was a box office hit and held its own against summer blockbusters like Kung Fu Panda and The Incredible Hulk.
6
Yes Man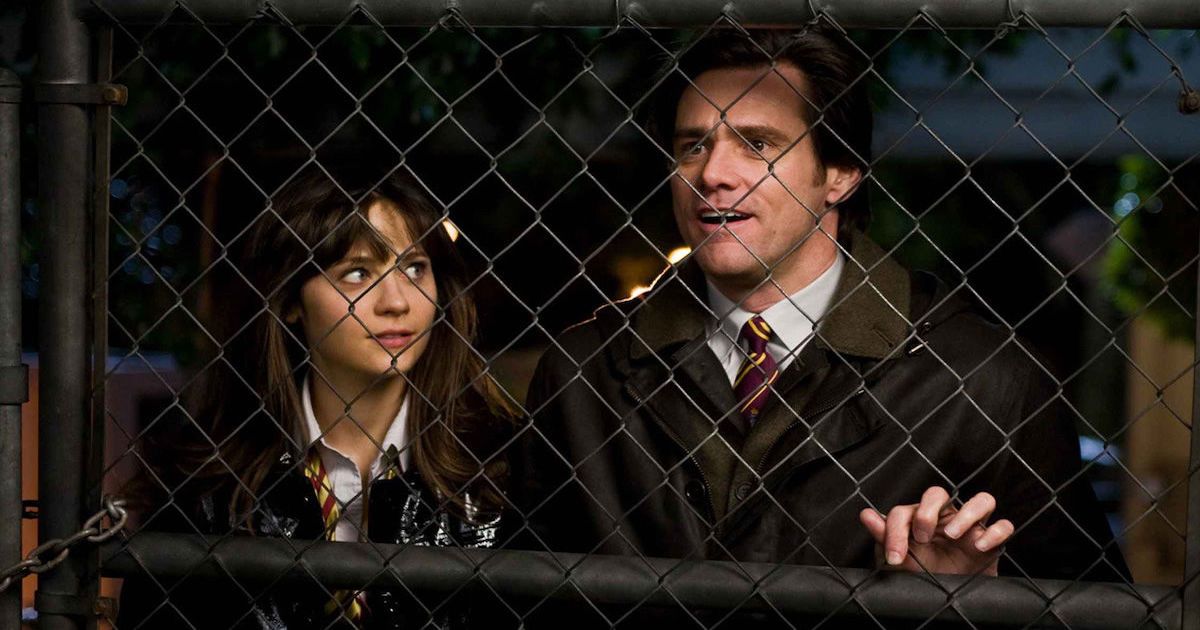 One of the last gaps of the old superstar comedy model, Yes Man, is one of the final original comedy films that Jim Carrey carried to box office success. Now, Carrey got sucked into the IP machine that has swallowed Hollywood. Carrey was once a lock to open a movie. Yes Man earned $220 million at the box office but was also a hilarious romp into the absurd task of saying "Yes" to any and everything. While the road to the end is predictable as it starts to hit typical romantic-comedy beats, Carrey's zany energy is undeniable. The film even features a supporting turn from Bradley Cooper just a few months before he would become a superstar with the release of The Hangover.
5
What Happens in Vegas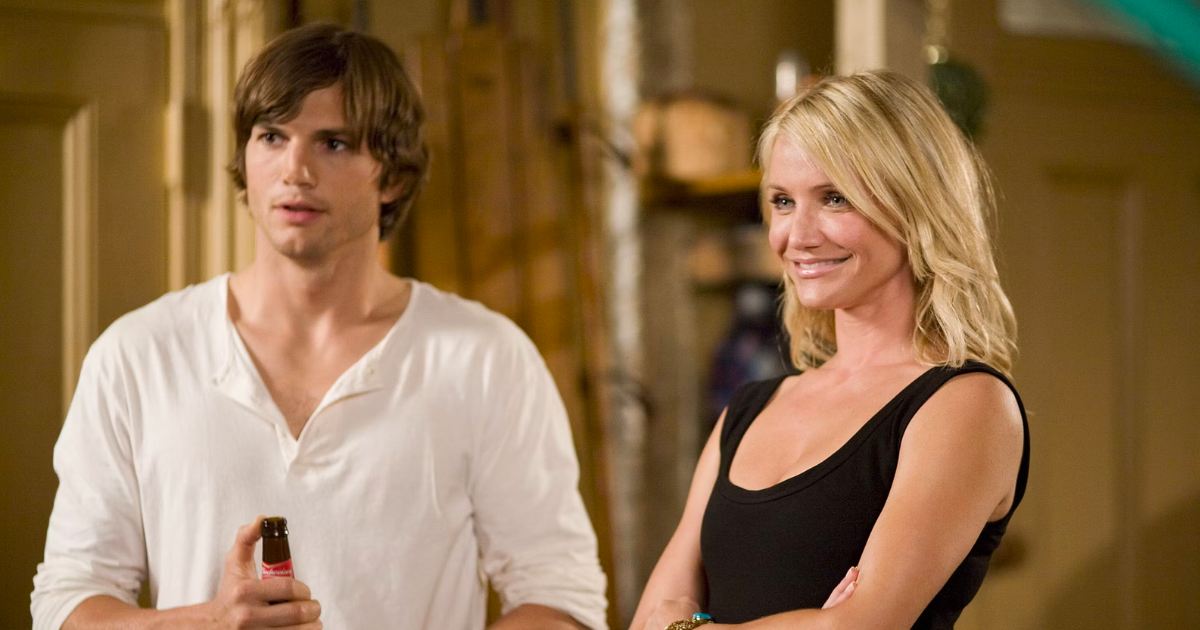 When Jack was fired from his job, and Joy was left by her longtime boyfriend, the two had friends that knew just what they needed — a trip to Vegas. Neither had intentions of running into each other, but eventually met when they both were given the same hotel room by accident. Though neither party wants anything to do with the other, they give into temptation because, after all, What Happens in Vegas stays in Vegas, right?
Jack and Joy end up getting married while under the influence. When the morning after approaches, Joy plays her luck on a slot machine and ends up winning big. Being that she's now married to Jack, the two are legally supposed to share their assets, lottery included. Once the new couple is back from their weekend away, they have to convince a judge that they can co-exist before being granted a divorce. But what about the $1.4 million that Joy won? In an attempt to not split the money and have it go one way, both Jack and Joy scheme their way through the six-month period they are given to reconcile. Though displeased through most of their marriage, the two inevitably fall for each other once the money is no longer a factor. To show how different the box office was at that time, What Happens In Vegas opened the same weekend as Speed Racer and easily beat the would-be blockbuster at the box office.
4
Pineapple Express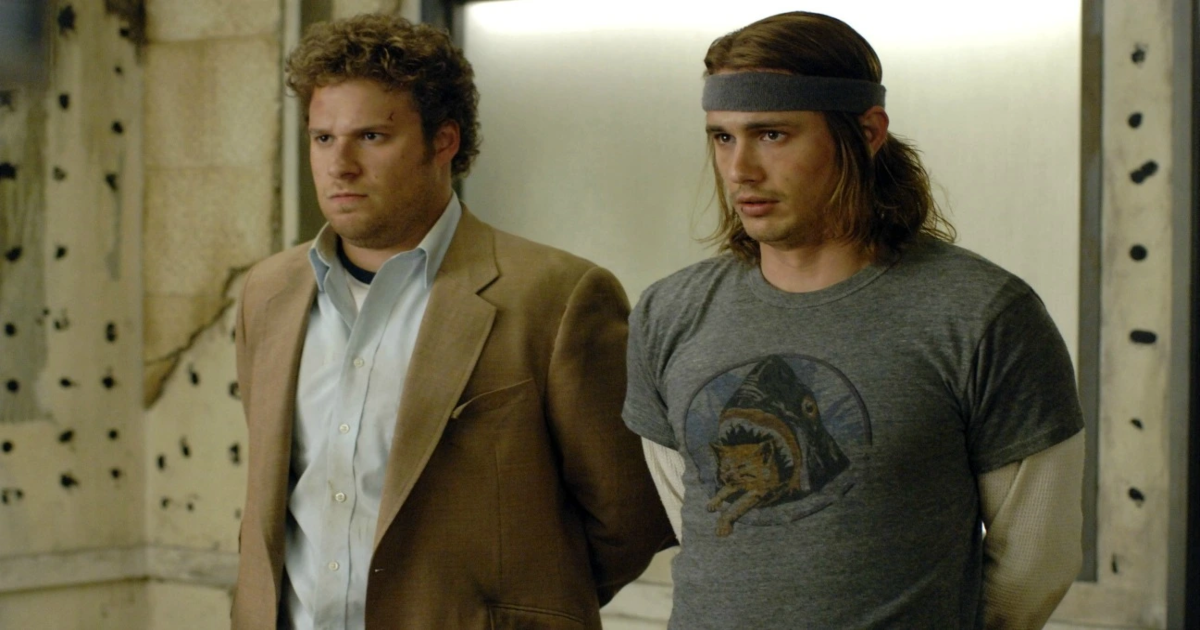 Seth Rogen set out to make a stoner comedy unlike those that came before it while still staying true to the genre. He did just that with co-writer Evan Goldberg, capitalizing on the success of their previous screenplay Superbad. Pineapple Express is a buddy comedy, stoner comedy, and hyper-violent action-thriller hybrid with Seth Rogen in the lead, co-starring James Franco as the unlikely friends come together. The two battle crooked cops and lunatic drug dealers while smoking the best weed possible.
Related: Best Comedy Movies of All Time, Ranked
On a path of riotous laughter, great needle drops, and hilarious one-line quips, the film found box office success to the tune of $102 million. It was one of six Seth Rogen movies released that year: as he starred in this Zack and Miri Make A Porno, and had a cameo in Step Brothers while voicing characters in The Spiderwick Chronicles, Horton Hears a Who, and Kung Fu Panda. 2008 was a great year for comedies and a year of Seth Rogen.
3
Tropic Thunder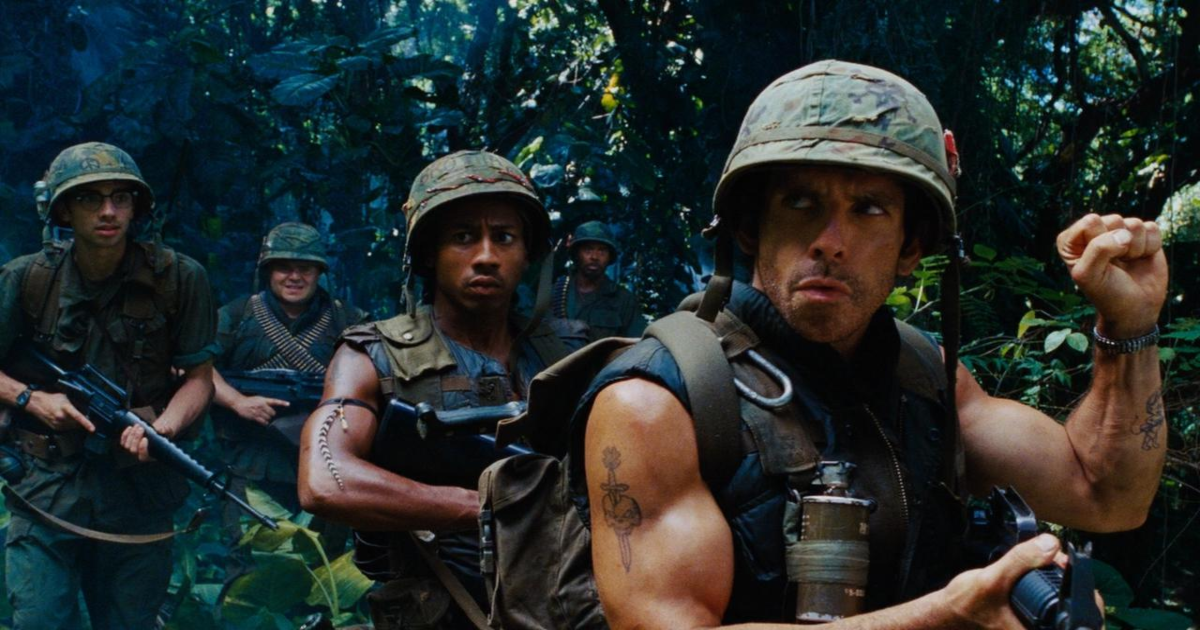 A satire on film studio nonsense and wannabe auteurs, Tropic Thunder is a masterpiece of disaster. One of the last great big-budgeted, R-rated comedies, the Ben Stiller-directed comedy goes for the throat. Garnering an Oscar nomination for a role and movie that most likely would not be made today, Robert Downey Jr. shines as the actor who goes way too deep to get into character.
The film showcases several comedic talents like Jack Black, but a Tom Cruise cameo as the vulgar studio producer Les Grossman" steals the show. While there have been attempts to continue Tropic Thunder in some form with a Les Grossman spin-off movie, it does not need it. Tropic Thunder still, after all these years, stands a comedic triumphant.
2
Forgetting Sarah Marshall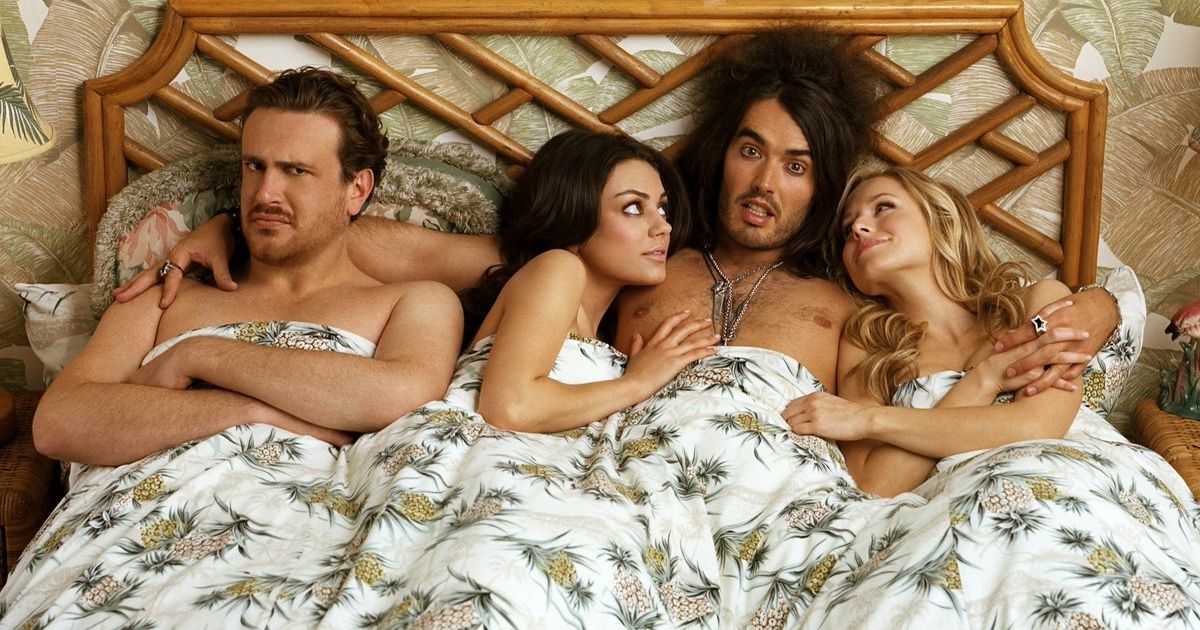 Not only one of the great romantic comedies of the last 15 years but a bastion of the Judd Apatow era of comedies where seemingly awkward men deal with the turmoil of romantic life. Jason Segel wrote the script for and stars in Forgetting Sarah Marshall, in which he tries to get over the love of his life by going to a resort in Hawaii but instead finds himself in even greater trouble when he runs into his ex, played by Kristen Bell.
The gags are non-stop, with an awesome Russell Brand supporting turn and a scene-stealing performance by Mila Kunis. The film is raunchy as it is heartfelt. While the spin-off film Get Him To the Greek may have been a disappointment, Forgetting Sarah Marshall was a standout comedy that helped pave the way for many talented careers.
1
Step Brothers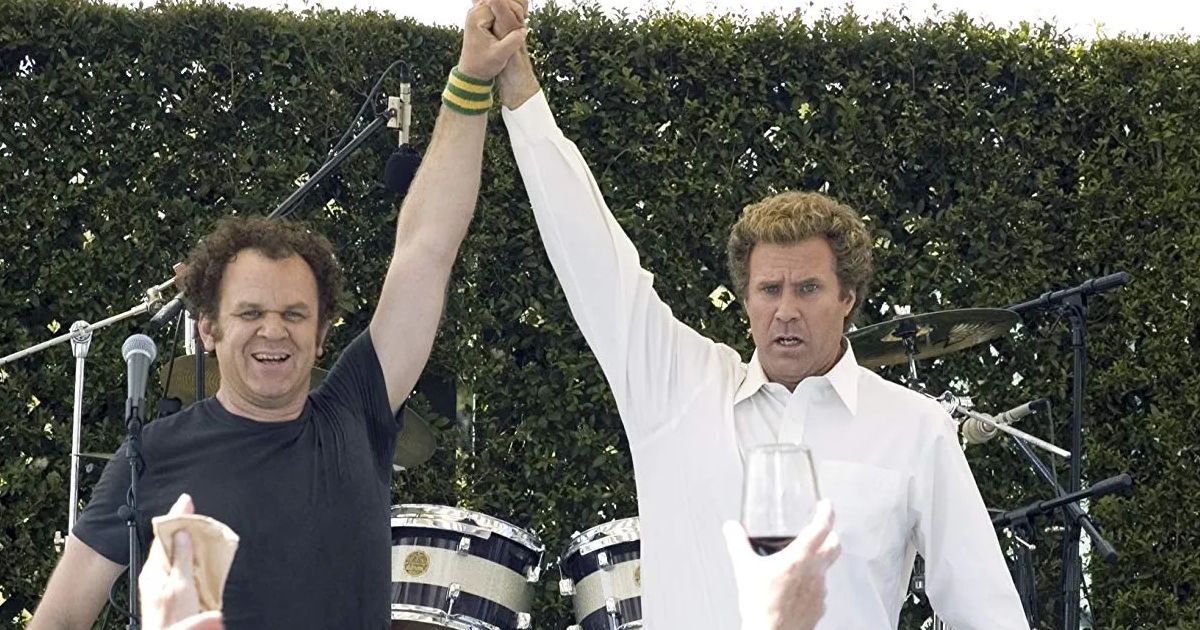 An absurdist classic from the unbeatable tandem of John C. Reilly and Will Ferrell, whose chemistry wavers from symbiotic to combustible, was perfect as the overgrown man-children in the raunchy classic Step Brothers. It was director Adam McKay's follow-up to the comedy classics Anchorman: The Legend of Ron Burgundy and Talladega Nights: The Ballad of Ricky Bobby, Step Brothers might be his best film, and that includes his Academy Award-nominated movies like The Big Short and Vice.
The film was not only a hit but features an endless queue of quotable and classic scenes like the unforgettable "You touched my drum set!". Backed by a stellar supporting crew, including Richard Jenkins, whose even temperament gets broken by the ridiculousness of Ferrell and Reilly, Step Brothers is the epitome of what studio comedies used to be and what audiences still crave. There is a reason when the movie recently premiered on Netflix, it was in the Most Watched Top 10.