Master Chief Without Helmet Tv Show: Master Chief is well-played by Pablo Schreiber in this faithful recreation of the classic video game. Despite its lack of originality, the Paramount+ series is strong enough to break the video game Adaptation curse. With regards to game adaptations, there are only a few that have managed to capture the essence of their source material while still being able to justify a move to a new medium.
The worst of them, like Uncharted, feel like cash grabs that fundamentally miss the core of the plot. When they're at their best, such as in Werewolves Within, they provide a pleasant surprise. With Halo, the Paramount+ series, we find ourselves in the center of the two extremes. Despite the altered timeline, the plot still feels unsure about making too many huge leaps in the story's timeline. Aside from that, it is a show that pays homage to its predecessors by re-creating familiar aspects of those titles. A pulpy science fiction core emerges as a strong adaption despite the film's scattershot approach to blending the old and the new.
The first two episodes of the show, which were available for review, get the show off to a fast start with plenty of action and a hefty death toll. Halo has a lot of fun with Master Chief Petty Officer John-117, the iconic and supposedly invincible Master Chief (Pablo Schreiber). It's a long name, but he goes by either Master Chief or simply John. As a Spartan supersoldier of the United Nations Space Command (UNSC), John faces off against an extraterrestrial army called the Covenant, which is at war with his superiors. A good way to win over game enthusiasts is to show off his strength and intelligence in this sequence.
Character Behind The Helmet
During combat, John is able to easily dispatch his adversaries by leaping and dodging. In order to incorporate the head-up display, also known as the HUD, players will see in the game, it awkwardly shifts into first-person, which significantly disturbs the flow and pace of the action. We also get our first look at Quan Ah (Yerin Ha), who is thrust into the thick of the action and has her entire world turned upside down. With her father on Madrigal, the young Quan now must join Chief on a mission that will take them across the galaxy. What's the purpose of that?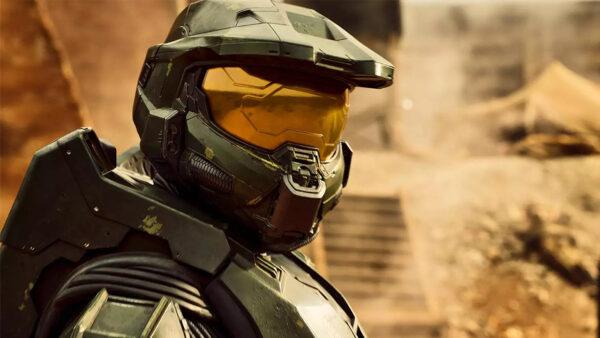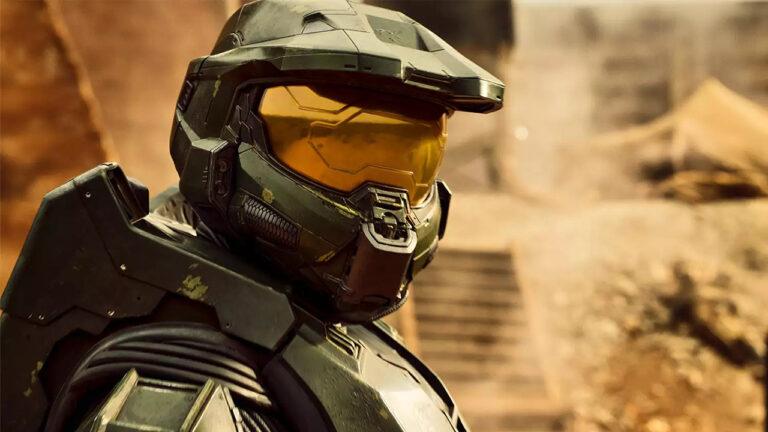 When the Covenant first arrived in Madrigal, they were looking to recover a mysterious artifact that they were ready to kill for. A succession of strange visuals begins as soon as John touches it for the first time. They almost appear like memories that have vanished from his memory. At this point, he begins to question what he is seeing and what his position in the conflict will be in the future as a result of what he is learning. John, like Quan, is caught in the center of a war that he understands only hazily. However, he has a greater share of the blame for the horrors of war's past.
The artifact is critical since it has the potential to alter the direction of the conflict, making the couple a target for the UNSC as well as the Covenant if they manage to obtain it. All five Halo games feature Master Chief as a playable character: Combat Evolved, Combat Evolved 2 and 3, Combat Evolved 4, Combat Evolved 5, and Combat Evolved 6. Halo: The Fall of Reach, Halo: The Flood, Halo: First Strike, and Halo: Uprising are among the books and graphic novels in which the character appears, and he or she also appears in other Halo media on a small or cameo basis.
Master Chief Without Helmet Tv Show
As a "Spartan," Master Chief was reared and trained for combat from an early age. Few people have ever seen him without his green-colored armor and helmet. Instead of his given name, he is often referred to by his naval rank. A former Chicago DJ jockey, Steve Downes, voices the character in the video games he appears in. According to Downes' initial character concept, the Chief was meant to resemble a Clint Eastwood-esque persona with few words. The character's visual design was revamped or updated with each new appearance.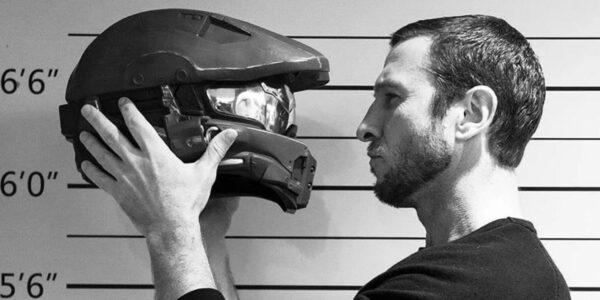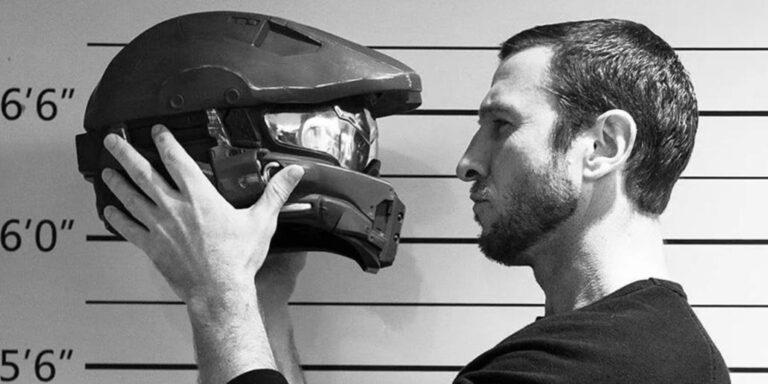 As a mascot for Halo and the Xbox brand, Master Chief is used. While some critics have criticized the Chief's facelessness and lack of vocalization as a flaw, others have argued that these characteristics enhance the player's ability to embody the character. Because of backlash against the Master Chief's diminished role in Halo 5, 343 Industries decided to give him a larger role in Halo Infinite. Halo 4's portrayal of Chief was praised for being more character-focused. This is the first Halo game to explore the Master Chief's thoughts and feelings, according to Los Angeles Times reviewer Todd Martens.
Some reviewers who found the game's storyline generally difficult to follow lauded the game's focus on character development and the interaction between Chief and Cortana. Master Chief's role in Halo 5 was criticized by fans since he appeared in fewer story missions than Fireteam Osiris. Locke's meeting with Master Chief felt "undercooked," according to Stephen Totilo of Kotaku, while the plot premise of a Master Chief gone rogue was better developed in Hunt the Truth. Chief will be featured prominently in all future media, O'Connor guaranteed.
The grade is a B-
The first episode of Halo will be available on Paramount+ on Thursday, March 24. Thereafter, new episodes will be released every Thursday until the series concludes. A stone-faced Schreiber performs an act that is largely just staring at various things that risk being superficial. Instead, the film abandons that very early on. Even while it takes a little getting used to, he is, after all, a soldier. Thankfully, Schreiber's emotional outbursts as Master Chief tries to deal with a past that has been withheld from him are counterbalanced by Master Chief's emotional outbursts.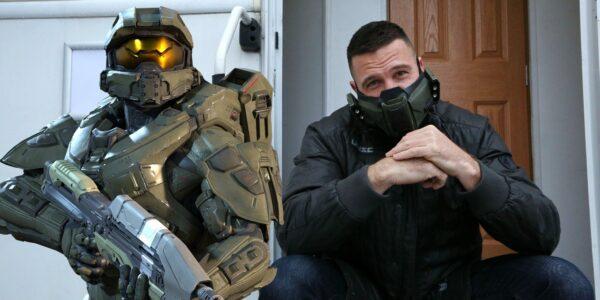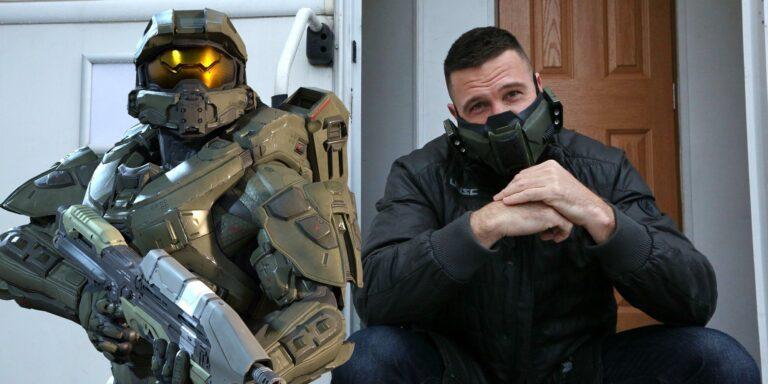 Like Master Chief, who can only scratch the surface of what has happened to him, the program feels like it is only just beginning to explore the enormity of its universe. There is a lot of promise in what we've seen so far, showing that this Halo adaptation could succeed where many others have failed. Fortunately, the show is saved by the friendship between Quan and John, which works out well for the most part. For now, they provide us with an optimistic look at what the future might hold for them and the world around them.
Even while the rest of the world is falling apart around them, they continue to act as the glue that keeps it all together. In my opinion, we set out to tell both a personal and a character-driven story. It became evident when we got into the details of the story that you really wanted to see the person in the armor and under his or her helm.
You'll get a glimpse of his mug. For some, it's been 20 years in the making, while for others, it's a moment they can't really begin to comprehend. All sides of the fence, those who want to see Chief and those who don't, are respected by our team. However, because of the nature of this story, it was critical to establish a different kind of connection with the Master Chief by revealing his face.
Related