Movies Reviews
Mafia Mamma: Plot, Cast, Release Date, and Everything Else We Know
Since the 1990s, there has been no shortage of mobster films since the genre maintains relatively high standards and, in some way, entertains the audiences. While films such as The Godfather, The Fight Club, and Pulp Fiction revolutionized the genre, The Godson, Mafia!, Sally and Angela provided a new variation—a parody. In fact, many of these films have their own spin-off story that serves as the ultimate underworld mockery. Speaking of which, Bleecker Street is gearing up to provide a compelling mobster parody with a dark concept titled Mafia Mamma.
Mafia Mamma is an upcoming American action comedy film directed by Twilight's Catherine Hardwicke and stars Toni Collete and Monica Belucci. The film's pre-production began in October 2021, and filming took place in Rome, Italy, and continued through May 2022. With that stated, fans expect a highly entertaining mafia parody, and here's everything we know about Mafia Mamma, the upcoming mafia comedy film.
Mafia Mamma: The Plot
According to a recent trailer released by Bleecker Street, the plot follows Kristin (Toni Collete), a woman who appears to be living a decent life until she receives a call from Italy, where her grandfather resides. Although she is saddened by the news of his passing, she is conflicted between attending his funeral and spending more time improving her life because it has been nearly a decade since their last meeting. Then, just in time, she finds that her husband has cheated on her, and she leaves for Italy to find peace of mind.
Related: These Are Some of the Best Mafia and Gangster Movies Ever Made
After attending the funeral, she wonders what her grandfather did to attract such a large crowd, and soon she is attacked by a pair of gunmen. She survives the attack and soon learns that her grandfather is a mafia boss, and he wants Kristin to take over his empire and lead a royal life from a video he shared before passing away. Despite her fear of finding the truth about her grandfather, she adapts to her new home with the help of Bianca (Monica Bellucci). Kristin sets out to clash with the Romanos family, who are hell-bent on destroying what belongs to her after taking over her grandfather's mafia family. Will she be able to handle her new status as a mafia mamma despite her carefree attitude and intelligence? Above all, will she be able to keep her family together?
The trailer shows that the comic timing and Toni Colette's performance are the film's highlights. Everything was skillfully transitioned from her short introduction of a miserable woman who was cheated on by her husband and facing issues with her sexist boss to changing her into a heartwarming yet badass character. A few references to the classic The Godfather film make the trailer even more intriguing, and the film holds high expectations for fans of mafia parodies.
Mafia Mamma: The Cast & Crew
Toni Collette, an Academy Award-nominated actress with a terrific English accent despite coming from Australia, leads the film Mafia Mamma. She made her television debut in 1990 with A Country Practice and went on to star in groundbreaking films such as The Sixth Sense, The Hours, About a Boy, and Japanese Story. However, due to her diverse filmography, determining her top performances is challenging, which brings us to her most recent appearances in Hereditary as Annie, The Staircase as Kathleen, and Nightmare Alley as Zeena the Seer.
Monica Bellucci, who plays Bianca in the film, also plays a significant role in guiding the protagonist, Kristin, to become the best Mafia boss in Italy. She is most recognized for her roles as Persephone in The Matrix Revolutions and The Matrix Reloaded. Her other notable works include Dracula (1992), Asterix & Obelix: Mission Cleopatra, Mozart in the Jungle, and The Man Who Sold His Skin.
Related: The Most Iconic Moments in Mobster Movies, Ranked
While Sophia Nomvete, best known for her roles in The Lord of the Rings: The Rings of Power, Wednesday, and Swashbuckle, plays Jenny, Kristin's sexist boss, Alessandro Bressanello, best known for his work in The Hand of God, Spectre, and A Lord of the Ants, plays Kristin's grandfather, Don Giuseppe Balbano. Despite the trailer's narrow emphasis, the film also features a large supporting cast, including Eduardo Scarpetta, Tommy Rodger, Tim Daish, Jay Natelle, Yonv Joseph, Mitch Salm, Claire Plazzo, Dora Romano, Alfonso Perugini, Bruno Bilotta, and many more.
As previously stated, the film is directed by Catherine Hardwicke. The director's most recognized work to date is 2008's Twilight, which remains a favorite romance film for many cinephiles across the world. She is also recognized for directing Guillermo del Torro's Cabinet of Curiosities, This is Us, Don't Look Deeper, and Lords of Dogtown. J. Michael Feldman and Debbie Jhoon are in charge of the screenplay based on the original story by renowned French novelist Amanda Sthers. Considering both writers collaborated on the hit Television shows Kevin from Work and A.P. Bio, the upcoming film will likely have a similarly well-thought-out plot. Alex Heffes, nominated for a BAFTA and whose credits include State of Play, The Rite, and Mandela: Long Walk to Freedom, will compose music for Mafia Mamma.
Release Date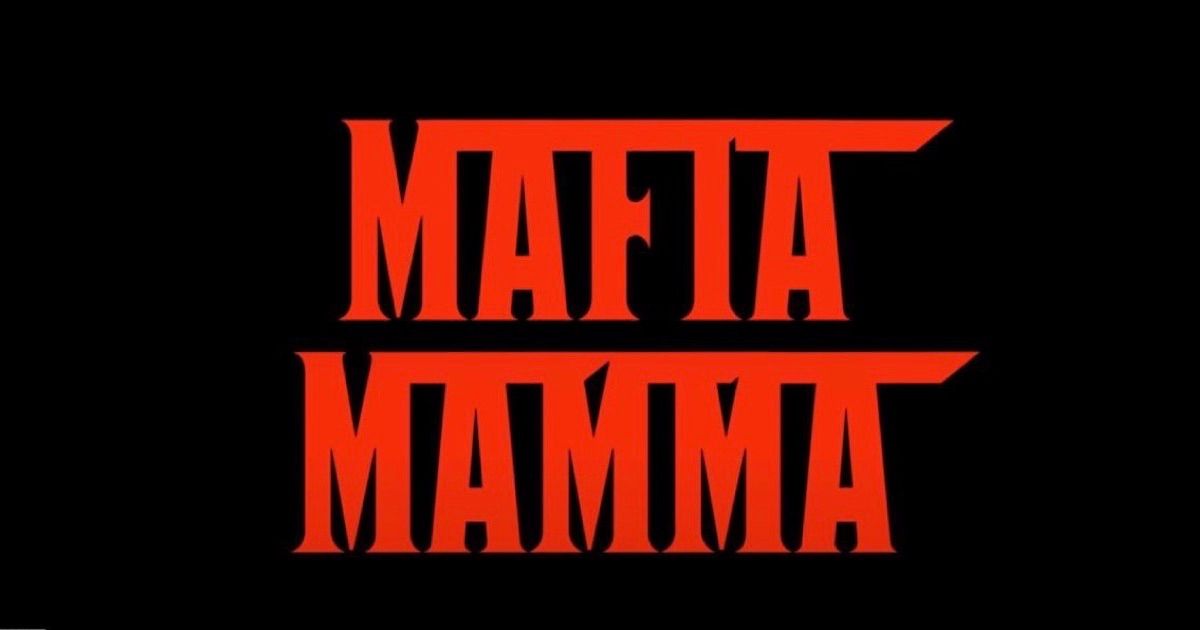 Mafia Mamma, one of the year's most anticipated mobster films, will hit theaters on Apr. 14.