News
Live News and Updates of the 2023 Nigeria Presidential Election – Breaking News, Results, Polls
Live News and Updates of the 2023 Nigeria Presidential Election – Breaking News, Results, and Polls can be accessed below.
NewsOnline reports that Nigerians will go to the poll today to elect a new president and 468 federal lawmakers. It is the first phase of the 2023 general election with the governorship and state assembly poll holding in two weeks.
This year's general election is the seventh since the restoration of democracy in the country. The previous elections were held in 1999, 2003, 2007, 2011, 2015, and 2019.
NewsOnline Nigeria reports that the 18 registered parties are fielding candidates in today's election, the most keen in Nigeria's contemporary political history.
The presidential candidates and their parties are Christopher Imumolen (Accord), Hamza Al-Mustapha (AA), Omoyele Sowore (AAC), Dumebi Kachikwu (ADC), Yabani Sani (ADP), Bola Tinubu (APC), Peter Umeadi (APGA), Princess Ojei (APM) and Charles Nnadi (APP).
Others are Sunday Adenuga (BP), Peter Obi (LP), Rabi'u Kwankwaso (NNPP), Felix Osakwe (NRM), Atiku Abubakar (PDP), Kola Abiola (PRP), Adebayo Adewole (SDP), Ado Ibrahim Abdulmalik (YPP) and Dan Nwanyanwu (ZLP).
Despite the array of presidential hopefuls, analysts and watchers of Nigeria's democracy have, however, dubbed the election a four-horse race between Messrs Tinubu, Atiku, Obi, and Kwankwaso.
Regardless, whoever emerges the winner of today's contest will be sworn in on 29 May for a four-year term to succeed President Muhammadu Buhari whose second term in office lapses on that day.
On the other hand, over 4,000 candidates are standing for elections into the two chambers of the National Assembly. While about 1,100 are gunning for 108 out of the 109 seats in the Senate, a total of 3,057 candidates are contesting for the 360 seats in the House of Representatives. Election will not hold in Enugu East Senatorial District until 11 March because of Wednesday's murder of the candidate of the Labour Party, Oyibo Chukwu.
The lawmakers that will be elected today will be inaugurated in June as members of the 10th session of the bi-camera federal legislature.
According to the Independent National Electoral Commission (INEC), 93.5 million Nigerians registered to vote in the general election but a little over 87 million, who picked their Permanent Voters Cards (PVC), will actually participate in the poll. The voters, spread across the 36 states of the federation, 774 local government areas and 8,809 wards, will exercise their franchise in 176,846 polling units.
A total of 1.5 million people will serve as agents for the 18 political parties in the election.
In the main, INEC, which recently held a mock accreditation, said it is ready for the polls amid apprehension caused by the naira crisis and security challenges. Its Chairman, Mahmood Yakubu, assured that it is committed to a free and fair process because its allegiance is to the country.
Apart from deploying thousands of ad hoc staff, with the NYSC contributing about 200,000 for today's election, the electoral management body is also deploying new technologies, namely BVAS and IReV, which it believes are rigging-proof and ensure the transparency and credibility of the polls.
The security agencies and the military, on their part, said they are ready to secure the polls. To ensure a peaceful process, they will be deployed close to a million personnel in all the states and FCT with the police alone accounting for over 310,973.
Some other security outfits deploying their personnel are NSCDC (102,000), FRSC (21,783), Nigeria Correctional Service (11,336), NDLEA (9,447), EFCC (350), and Nigeria Immigration Service (21,640).
Already, the political parties and their candidates at both national and subnational levels have signed pacts to ensure a violence-free process.
A total of 229 observer groups comprising 196 domestic and 33 international observers will also be deploying 146,913 observers for the election. Some of the foreign observers are drawn from the European Union, Commonwealth, African Union, ECOWAS, NDI, and IRI. Similarly, media organisations and other relevant bodies have been accredited by the election management body to observe the election.
To be sure, today's general election presents another major opportunity for Nigeria, Africa's largest democracy, to test the 2022 Electoral Act signed into law by Mr Buhari exactly a year ago on 25 February. The president, at different fora, pledged to bequeath to the country a sustainable democratic culture that will remain lasting.
Follow this thread as NewsOnline Nigeria brings you live updates on the presidential election from the 36 states of the federation and the Federal Capital Territory.
Live News and Updates of the 2023 Nigeria Presidential Election:
STATE: Akwa Ibom GEO-POLITICAL ZONE: South South SENATORIAL DISTRICT :Akwa Ibom South TIME: 9:30 PU: 4/5 LGA:ONNA WARD:1 Voting materials just arrived at the polling unit. Armed security personnel are seen on ground
9:08am Ondo State Ondo Central Senatorial District Ifedore LGA Ward 08 PU 017 Voting has commenced. Priority voting is observed at this PU. The queue is a bit rowdy but the elderly were given special consideration.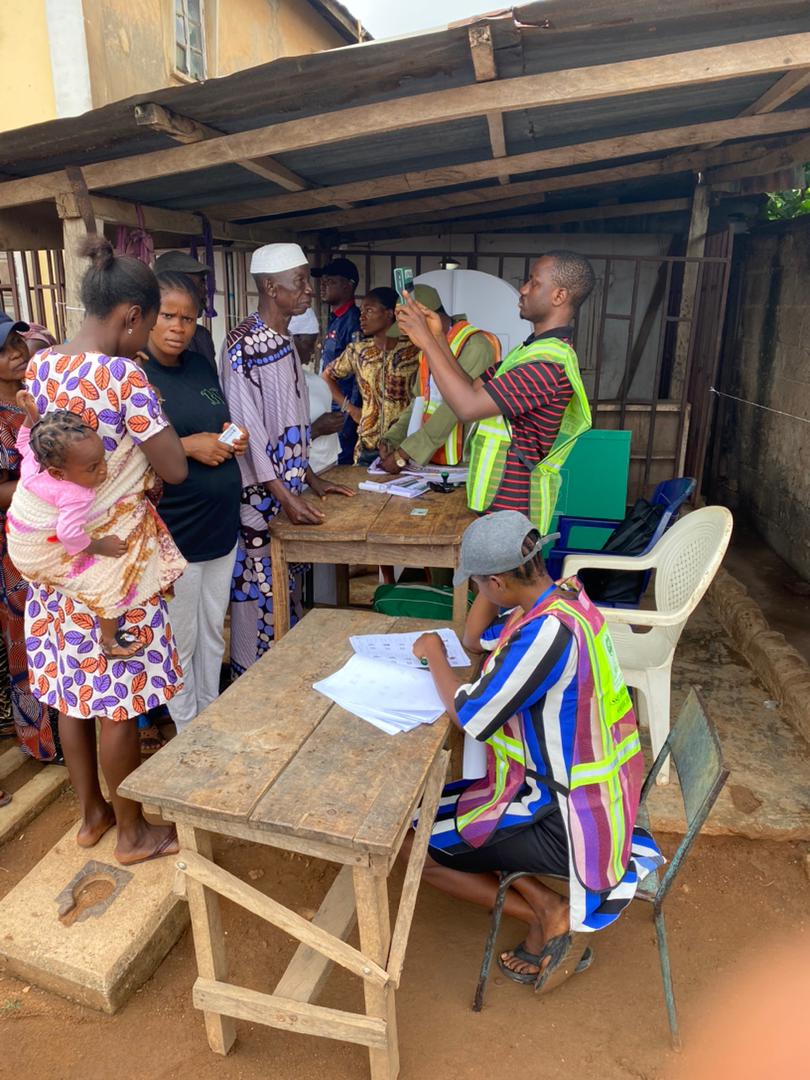 STATE: Yobe GOE-POLITICAL ZONE: North East SENATIORIAL DISTRICT: Yobe East Time:09:14am PU ;bulturi yarimari buni gari gujba local government SITUATION REPORT: Election officers and security have arrived and the voters are ready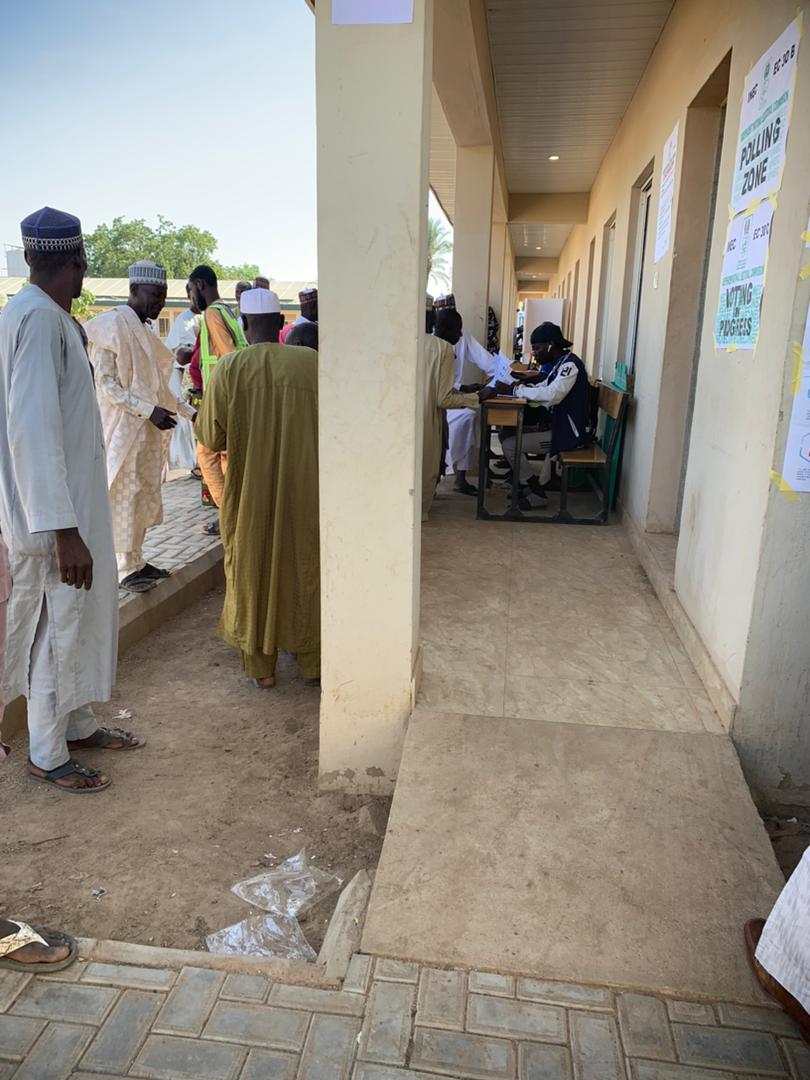 9:01am South East Region Enugu State Enugu East Senatorial District Enugu South LGA Ward: 015 PU: 13 INEC ad-hoc staff are yet to arrive at this PU.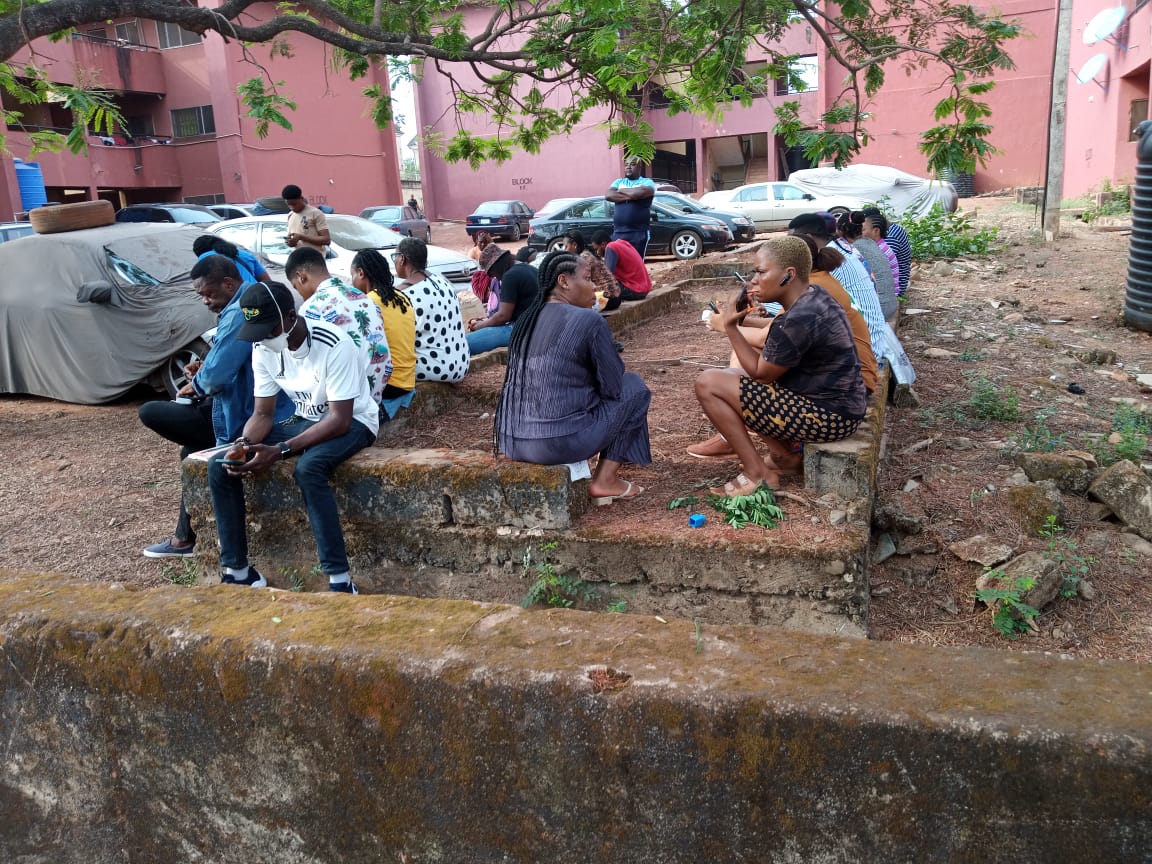 09:08am Oyo State Oyo South Ibadan North LG. WARD: 10 PU: 033 No security personnel is present here yet.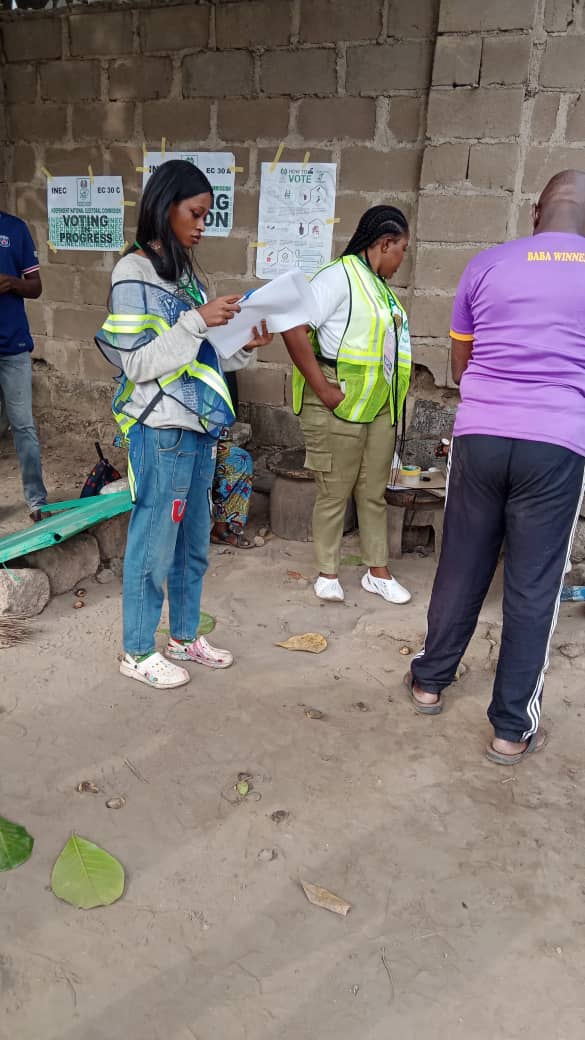 State: Edo Senatorial District: Edo South Local Government: Oredo Ward: Urubi/Enbiemwen PU: Okemole 2, Emokpae Primary School, Time: 9:13 am Situation Report: Polling Unit 25 Presiding officer declared voting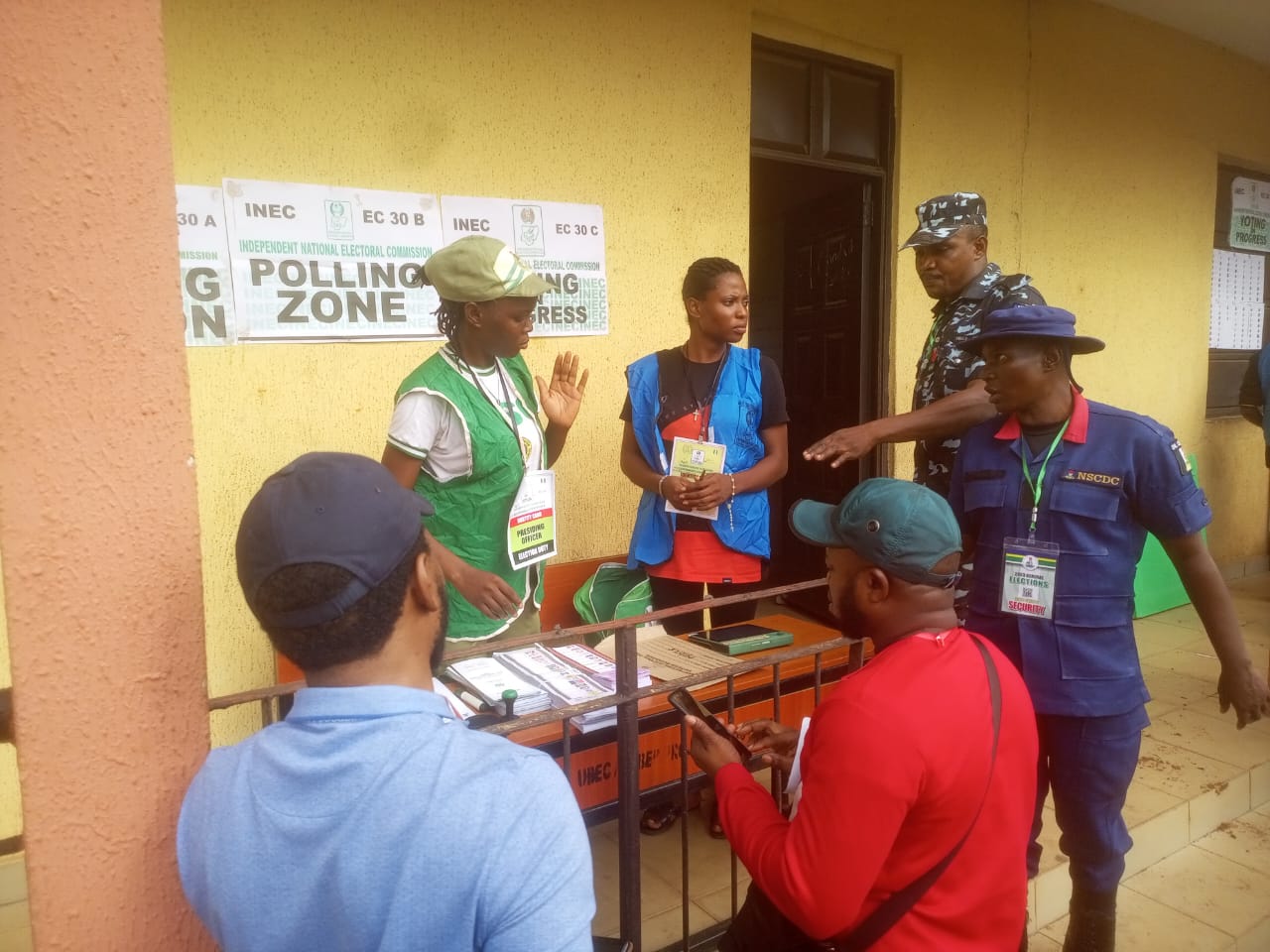 9:03am South West Region Lagos State Lagos East Senatorial District Somolu LGA Ward 08 PU 011 Voting is ongoing as voters take turns casting their votes. There appears to be a low turnout at this polling unit. #NigeriaDecides2023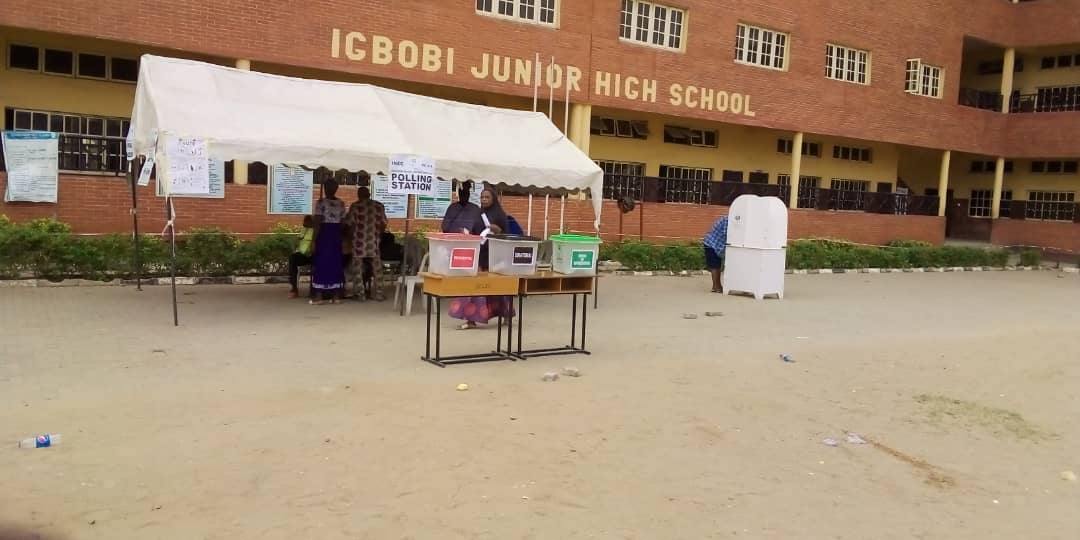 9:08am South East Region Abia State Abia South Senatorial District Osisioma LGA PU: 057 Ward: 006 INEC ad-hoc staff are present. However, voting is yet to commence.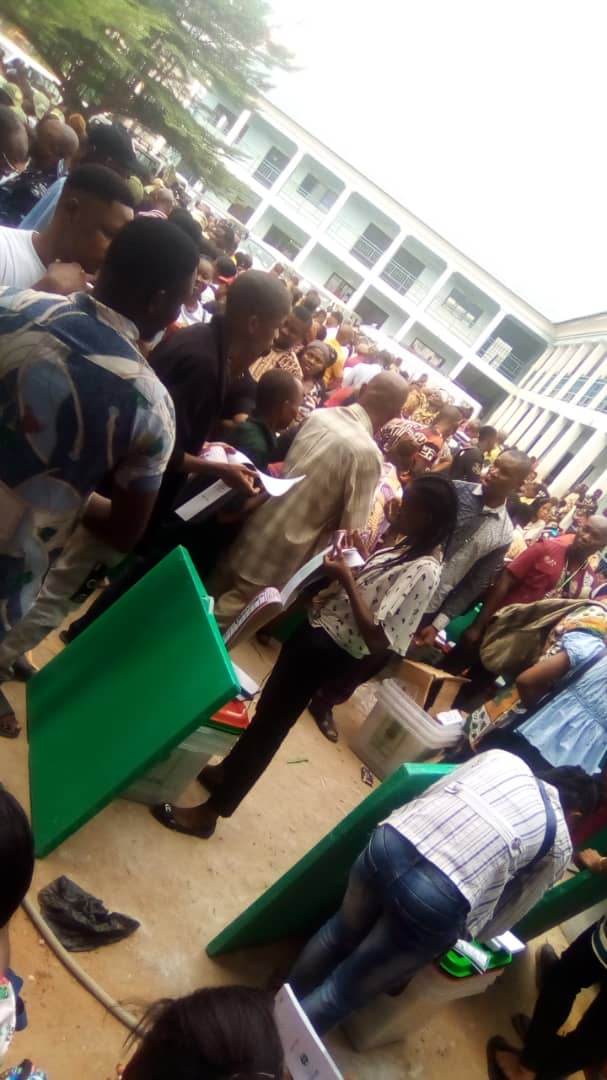 7:43am Osun State Osun Central Senatorial District Osogbo LGA Ward 01 PU 16 INEC ad-hoc staff are on the ground. The voting cubicle has already been set up. Voters' register has been pasted and voters are checking for their names.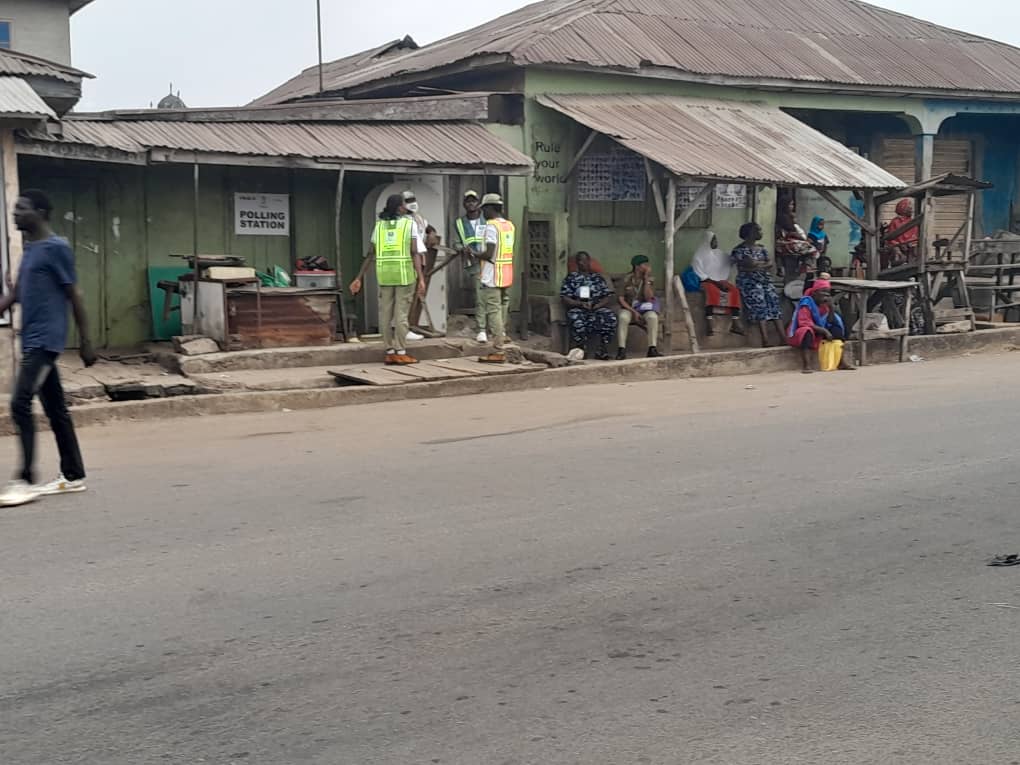 9:05am South West Region Osun State Osun Central Senatorial District Osogbo LGA Ward 07 PU 10 Voting has commenced and two women as seen here were dropping their ballot papers into the ballot box. #NigeriaDecides2023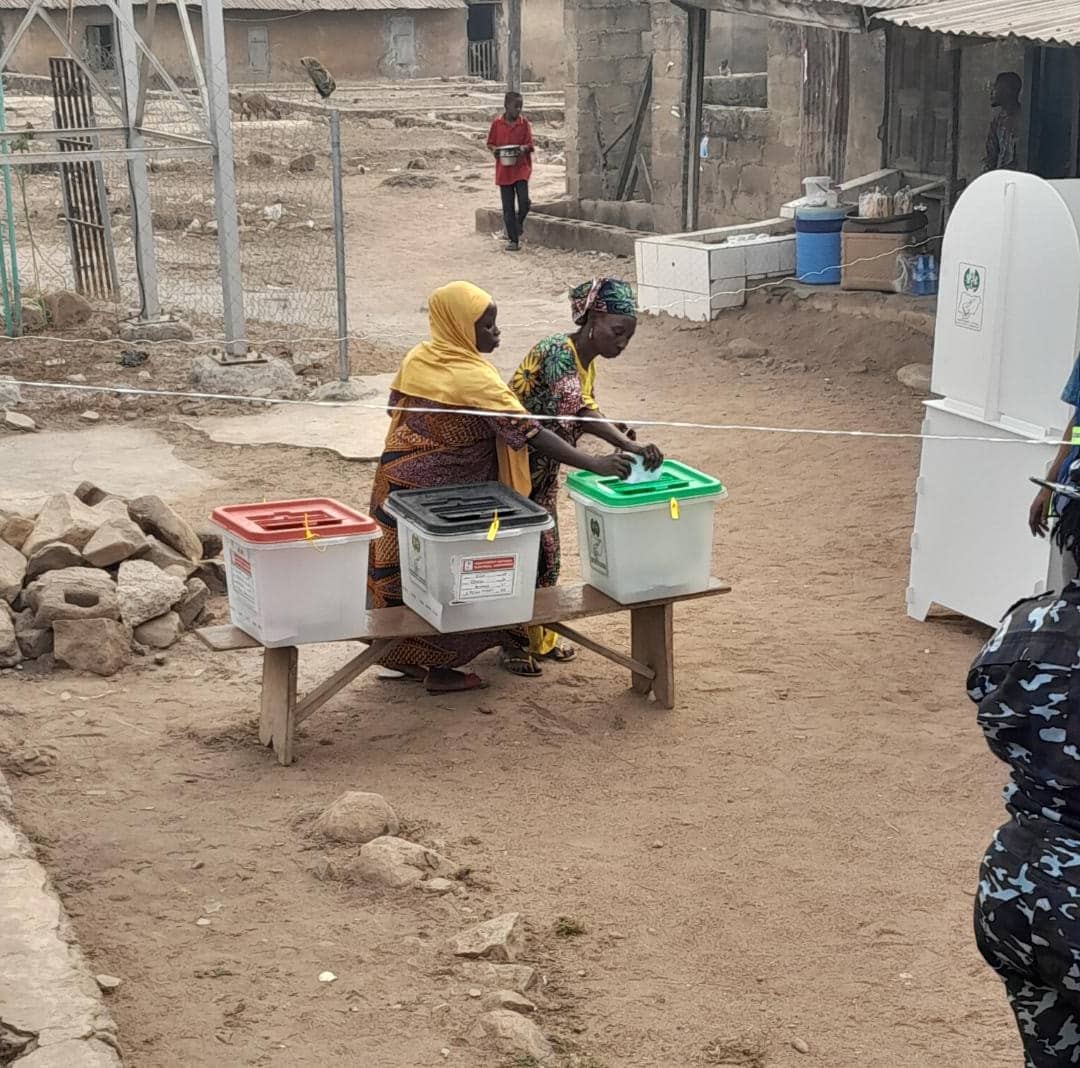 State :Edo Edo South Local Government: Oredo Ward: Urubi/Enbiemwen PU: Okemole 2, Emokpae Primary School, Time: 9:10 am This is the Edo State polling unit , voters are present waiting for voting to start #NigeriaDecides2023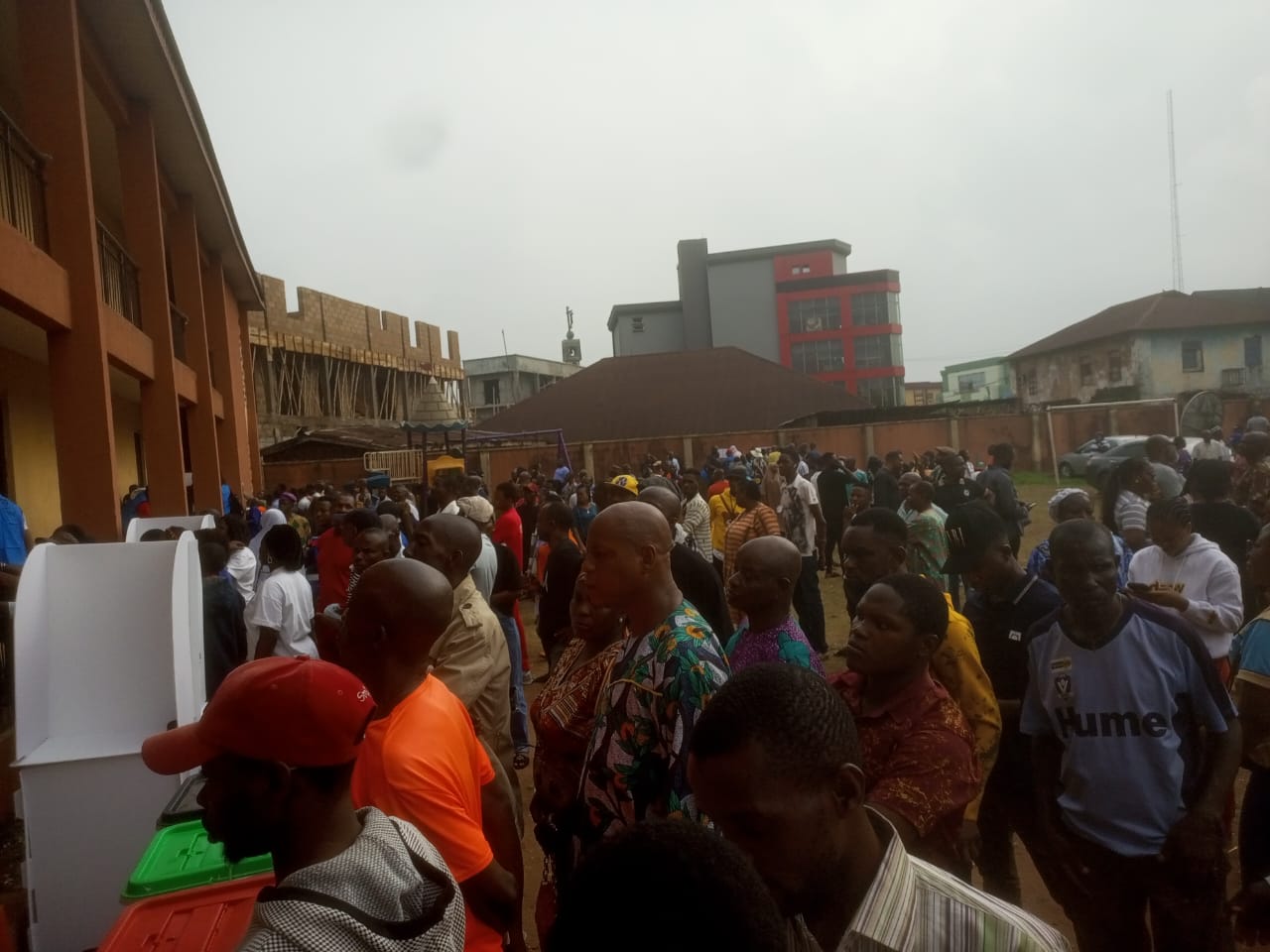 8:53am South West Region Osun State Osun Central Senatorial District Osogbo LGA Ward 08 PU 06 Voting is yet to commence at this PU, a police officer is seen here addressing voters on the queue.
STATE: Bauchi L.G.A : Misau WARD: Gundari ward PU: Mangari primary school 028 GEO-POLITICAL ZONE: North East SENATORIAL DISTRICT: Bauchi Central TIME: 8:57am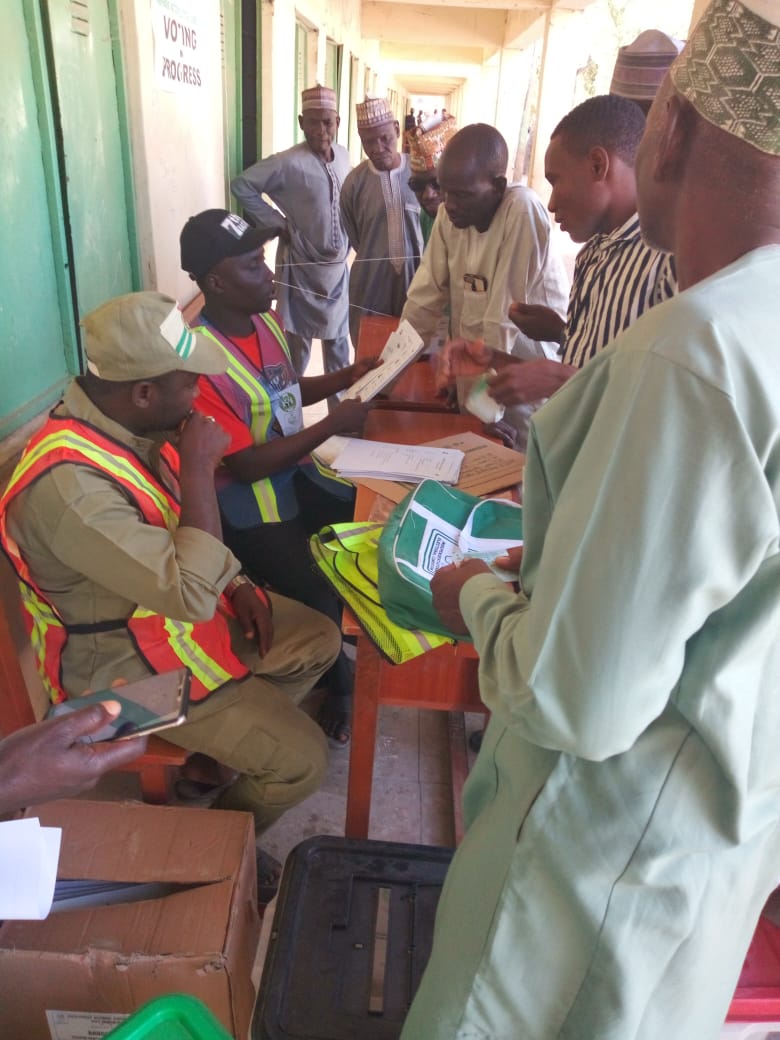 Related