Movies Reviews
Lesser-Known Members Featured on Wu-Tang: An American Saga (and Why You Should Know Them)
When music fans discuss who the best hip-hop/rap group of all time is, many groups come to mind—Run DMC, Beastie Boys, N.W.A., A Tribe Called Quest, De La Soul, and Bone Thugs-N-Harmony are a few names that hip-hop heads will likely throw out. In addition to these musical acts, one must consider the parameters used to decide which group is the best. Bars, lyrics, production, group presence, records sold, popularity, and awards won come to mind, but one could argue each of the listed groups check off all of those boxes. However, one group checks all the boxes and more, and this group is none other than the Wu-Tang Clan.
Hailing from the slums of Shaolin (better known as Staten Island), the Wu-Tang Clan was formed in 1992 by its de-facto leader, the RZA. In addition to the RZA, the Wu-Tang Clan's members consist of the GZA, Ol' Dirty Bastard (replaced by Young Dirty Bastard), Inspectah Deck, U-God, Ghostface Killah, the Method Man, Raekwon the Chef, the Masta Killa, and Cappadonna.
The Wu-Tang Clan has had a legendary run in Hip-Hop and has inspired people worldwide. The Clan's influence and impact have been so poignant that Wu-Tang: An American Saga, a show about the lyrical swordsmen, is currently in its third and final season on Hulu. However, as successful and influential as the group might be, a few members of the Clan's lineup are a little less popular than others. In this article, we'll look at some of the more low-key members of the legendary Wu-Tang Clan and their impact on hip-hop.
Cappadonna
Born Daryl Hill in New York City, New York, Cappadonna's status as a member of the Wu-Tang Clan fluctuated through the years despite mentoring U-God, one of the group's original members. Even though Cappadonna makes appearances in the clan's Protect Ya Neck music video, he was noticeably absent on the Clan's debut album, Enter the Wu-Tang (36 Chambers), and Wu-Tang: An American Saga reveals that Cappadonna served the remainder of a prison sentence during the production of the Clan's debut. After the album propelled the Clan to A-list status, most members would release a series of critically acclaimed solo albums before releasing Wu-Tang Forever, the Clan's second studio album. During this period of solo releases, fans of the Clan would hear Cappadonna's lyricism, and many agreed the rapper's verse on Winter Warz was the best.
Caleb Castille portrays Cappadonna, and An American Saga has only featured him in five of the show's episodes so far. Despite the scarcity of appearances, the writers showed audiences Cappadonna's loyalty to the group and even surprised fans with a scene of him performing a portion of his Winter Warz verse. Cappdonna would officially join the Clan in 2007, and as recently as last year, he would release a music NFT with fellow clan member Method Man.
Inspectah Deck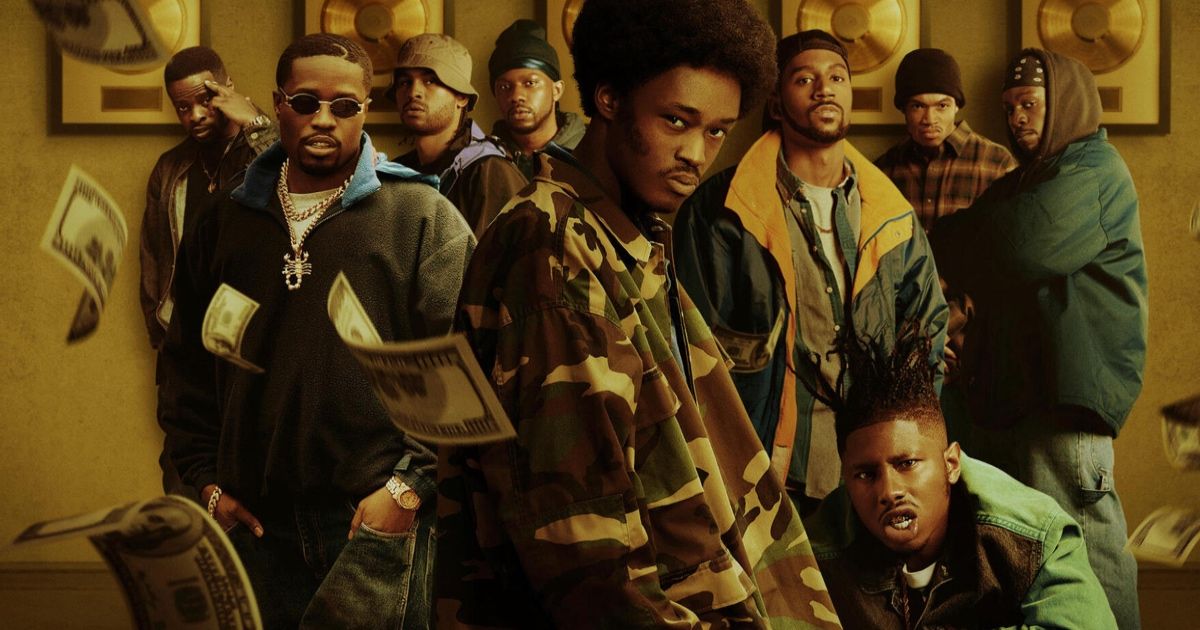 Also known to fans as the Rebel INS, this New York City emcee tends to make most die-hard fans' top five list. Born Jason Hunter, Inspectah Deck is often considered the most underrated member of the Clan despite having one of the most significant verses in hip-hop (we're looking at you, Triumph). Hip-Hop Heads argue that Deck is not only one of the most consistently good members in the Clan but one of the most consistently good rappers in general. Fellow Clan member Method Man chalks Deck's relative incognito status to his naturally laid-back personality. In addition to the Inspectah's work as an emcee, he is also an accomplished producer, having produced many tracks on both Wu and solo member releases. East Coast rapper Joey Bada$$ portrayed Inspectah Deck in An American Saga's first season, and Uyoata Udi has played him since its second season.
Both performances were praised by critics and audiences alike for showcasing Deck's "go with the flow" demeanor and often being a voice of reason when challenges arose for the Clan during their early years. The Season 3 episode A Better Tomorrow focuses on Deck, U-God, and Masta Killa during the height of the group's popularity. In this episode, we learn that the Rebel INS took it upon himself to learn how to produce beats since RZA was already tied up with multiple obligations and couldn't commence work on his solo album. This was especially poignant as the RZA himself remarks that Deck should have received sole credit for Let Me at Them from the Tales From the Hood soundtrack.
Considering RZA's status as a premier music producer, this compliment spoke to Deck's aptitude as a producer early in the Clan's career and showcased the musician's humble nature since he opted for the song to be credited to the entire Clan. Here's hoping fans of the Rebel INS get a chance to see more of him and even the thought process that went into writing his legendary Triumph verse in Season 3.
Related: Exclusive: Wu-Tang: An American Saga Creators RZA and Alex Tse on the Show's Final Season
Masta Killa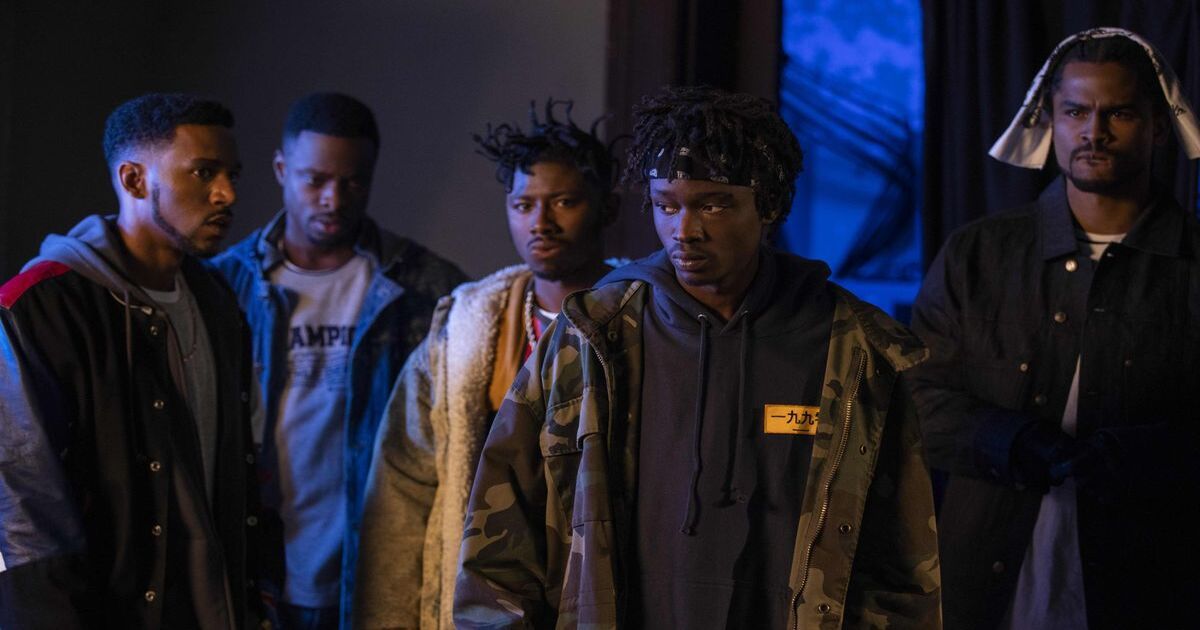 Born in Brooklyn, New York (affectionately known as the Brooklyn Zoo), Elgin Turner was the last member to join the Clan's original lineup in 1993, as he had no prior rapping experience. Additionally, Killa only made one appearance on the Clan's debut studio album with the closing verse on Da Mystery of Chessboxin'. Despite this being the Brooklyn emcee's only contribution to the album, many fans agree his verse is among the best on the album. In addition to his work with the Clan, Masta Killa's debut solo album, No Said Date (2004), is among one of the Clan's most acclaimed releases.
Also known as Jamel Ireif, Masta Killa's lack of popularity among casual fans is likely due to his introverted and quiet presence, as seen in both interviews and An American Saga. Interestingly, the Season 2 episode Protect Ya Neck would not only show audiences the making of the legendary single but also how the Clan made the music video. In this scene, none of the original members want to play the role of a man who loses his head, and they can't cast an actor for the role since they've exhausted their entire budget and are already running behind on the shoot's schedule. Despite having said little to nothing during the making of the video, Masta Killa steps up and offers to portray the beheaded man in the music video who didn't protect his neck, and thus he saves the Clan from going over budget. This moment stands out because it effectively displays Ireif's willingness to forgo his ego if it benefits his brothers.
U-God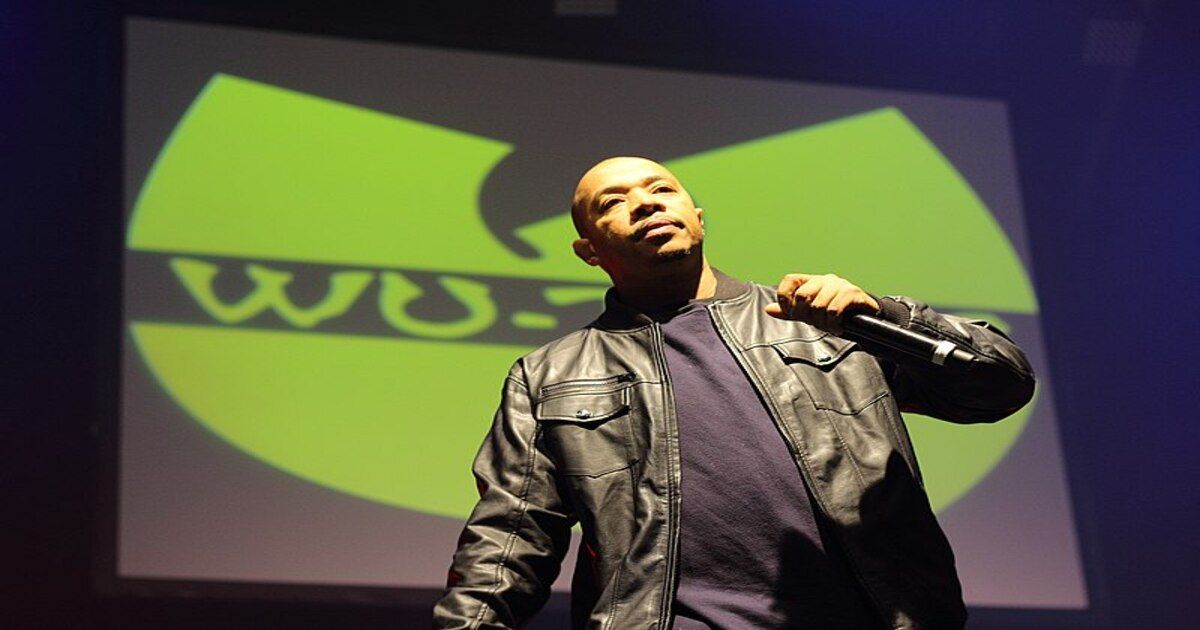 U-God was born Lamont Jody Hawkins in Brownsville, Brooklyn, New York. Known to fans for his deep, booming voice, U-God was also noticeably absent on the Clan's debut album. As shown in An American Saga, U-God's absence from 36 Chambers was due to his incarceration during the album's production. As seen in the show, a police officer caught U-God attempting to sell drugs close to the recording studio they were at and promptly arrested him. Notwithstanding, U-God still wrote verses for Da Mystery of Chessboxin' and one of the group's most recognizable songs, Protect Ya Neck. An American Saga portrays U-God as a man who doesn't mince words, and never backs down from a challenge – whether it is artistically or in the streets.
In the aforementioned A Better Tomorrow, audiences learn that U-God's son Dante was shot by a stray bullet while the clan was on tour. Despite being states away from New York, U-God promptly abandoned the tour and went back to New York intending to find the people responsible for his son's condition and exact revenge. Fortunately, U-God had a change of heart once he learned his son survived the ordeal, and he instead spent time with the child in the hospital. This moment was powerful as it showed a more vulnerable side of the often guarded member, and more importantly, it firmly reminded us that these men are serious about providing for their families. Also known to fans as Golden Arms, U-God's 2018 memoir, Raw: My Journey Into the Wu-Tang, offered fans an intimate look into the emcee's journey from street life to being a pivotal member of the Clan.
Despite their relative obscurity to casual listeners, all the contributions made by these men have impacted hip-hop immensely and have helped change many lives the world over.
New episodes of Wu-Tang: An American Saga premiere every Wednesday on Hulu at 9 PM.