Movies Reviews
King Charles Just Declared 'All Out War' With Prince Harry and Meghan Markle Following Move That Suprised Everyone, Commentator Says
Following the release of Prince Harry and Meghan Markle's Netflix docuseries and the duke's bombshell memoir, many royal watchers wondered if and when King Charles III would take some action following the Sussexes' attacks on the Firm.
Well, the new monarch has done that with a move that surprised just about everyone in what's being called an "all-out war" against Harry and Meghan.
News broke on March 1, that Prince Harry and Meghan Markle were being evicted from Frogmore Cottage in Windsor. According to reports, the king had begun the eviction process just one day after Spare hit bookstore shelves in an "uncompromising action against his loose-lipped son and his wife Meghan."
"This is a stunning move on the king's part, one that has taken every royal watcher, journalist, commentator, editor, and occasional social media backseat mudslinger by total surprise," Daniela Elser wrote in a column for the New Zealand Herald. "Not only had the Sussexes repaid the £2million ($2.3 million USD) in Sovereign Grant money spent renovating the property and only last year renewed their lease, but this is hardline axing given that only six months ago His Majesty used his first address to 'express his love' for them.
"And it's a provocative move that could well spark a new and increasingly messy stage in the ongoing stoush between Buckingham Palace and the royal émigrés."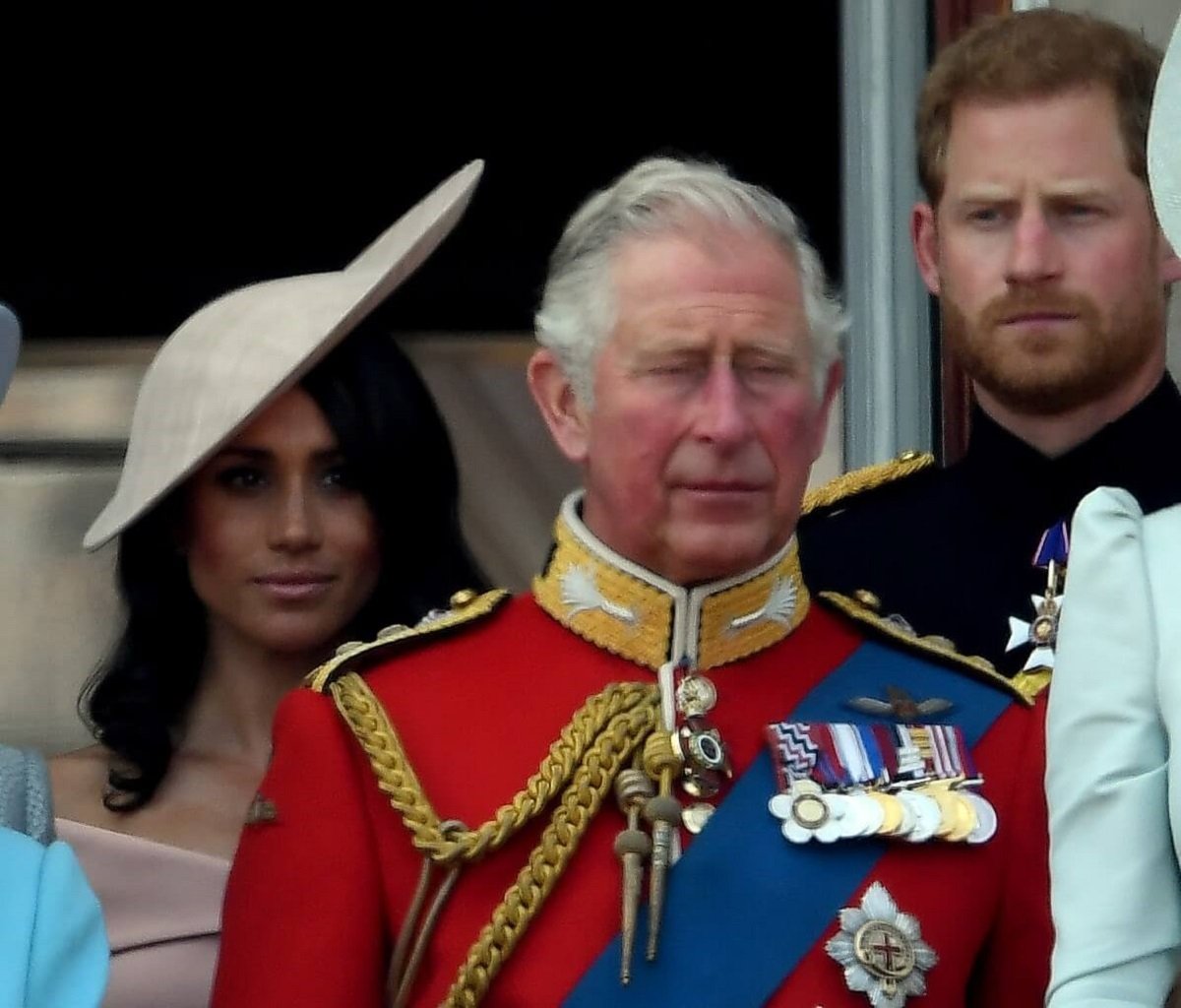 Prince Harry and Meghan all smiles as they stepped out following news
This is the first response the Sussexes have gotten from the king and it's probably not the one they wanted. But as Elser noted, after the news made the rounds Meghan and Harry decided to step out and show everyone that they were unbothered by the eviction.
This marked the first time the duchess was photographed out in public in three months as she headed "out for dinner with the duke, and he in turn was photographed by the paparazzi smiling." Elser added, "This is the same man who has described photographers as 'hunters' with he and Meghan their 'prey' and who the last time he was snapped outside a restaurant scowled and then scowled a bit more.
"Whether coordinated or just a happy accident, the Harry and Meghan in these shots do not appear cowed or red-faced. Rather, it looks much more like that they are signaling that they have no intention of taking this humiliation from Charles lying down on their 1000-thread count Egyptian cotton sheets."
But even if the duke and duchess aren't too upset about losing their U.K. home base, the royals should still consider and brace for the possibility of another Sussex attack especially with King Charles' coronation on the horizon.
It's 'highly unlikely' Harry and Meghan's children will get titles now
Another commentator is claiming that the eviction may have just sealed the fate for the Sussexes' kids getting titles. Royal expert Richard Fitzwilliams told Express that the eviction means "Harry and Meghan's children Archie and Lili are highly unlikely to be granted titles."
A rule created by King George V in 1917 dictates that the children and grandchildren of the sovereign have an automatic right to the title HRH and prince or princess. However, the palace has not commented on titles for Archie and Lili since Queen Elizabeth II's death as they are listed as "Master Archie Mountbatten-Windsor" and "Miss Lilibet Mountbatten-Windsor" on the royal family's website. And if the king chooses to, he can issue a Letters Patent to change Archie and Lili's status and stop Meghan and Harry from using those "prince" and "princess" titles for the kids.