Movies Reviews
Joseph Baena: 'Dancing With the Stars' Competitor 'Challenged' Himself, Experiences Helped to Lay Groundwork for Morgan Freeman Film [EXCLUSIVE]
Former Dancing with the Stars contestant Joseph Baena is competitive by nature. He is constantly on a quest to better himself. Therefore, it was a natural fit for the bodybuilder and actor to tackle the world of ballroom dancing, using his skillset to learn, adapt and grow in yet another new field. In an exclusive interview with Showbiz CheatSheet, Baena discussed mastering the Viennese Waltz, his quest to succeed on his own terms, and a new film with Morgan Freeman.
Joseph Baena 'reassured' by 'Dancing with the Stars' challenge
Joseph Baena appeared on season 31 of Dancing with the Stars. He took the gig as another way to push himself professionally and personally.
"In the last couple of years, I've found my place. What I want to do, I've found the goals that I want to achieve and outlined where I want to see myself next," he explained.
He continued, "Dancing with the Stars for sure helped with that. Because it kind of reassured me that I love show business and entertainment, I also love challenging myself and trying new things."
Baena said one of the dances that "kicked his butt" was the Viennese Waltz. After watching videos of other performances of the ballroom staple, he assumed it wouldn't be that challenging. He was wrong.
He explained, "It seems pretty slow pace and like pretty simple. Just keep the frame, whatever. But actually, keeping the frame is a whole different animal."
"[Pro] Daniella [Karagach] warned me. She said, 'this is probably one of the hardest dances you'll do. And I'm glad that we're getting it, getting it out of the way. And we just hope that we make it.'"
Baena and Karagach were eliminated in the fifth week of season 31 after performing a prom-themed Cha-Cha. He ended the night in the bottom two alongside Heidi D'Amelio and Artem Chigvinstev. The DWTS judges chose to save Heidi and Artem, sending Joseph and Daniella home.
Joesph Baena wants to succeed on his own terms
Very sad to say goodbye to @JoeBaenaOfcl and @DKaragach. Joe, your positive vibes brighten all of our day and we hope you never stop dancing! ❤️ #DWTS #PromNight pic.twitter.com/7jROPicG4E

— Dancing with the Stars #DWTS (@officialdwts) October 20, 2022
One of the reasons Joseph Baena competed in Dancing with the Stars was to introduce himself on his terms to the public. He is the son of Arnold Schwarzenegger and Mildred Baena.
Little was known about Baena when his paternity was first revealed in 2011. His mother declined to speak out about her relationship with the actor and former governor of California. Therefore, it was essential for Baena to present himself to the world respectfully, carefully, and thoughtfully.
"I didn't want people to think, 'is he just like a wannabe? Is he kind of like, does he want to get into acting because of his dad? What is it like? We don't get it,'" the actor explained.
"So doing [DWTS] was a nice way for me to put myself kind of out there and show my personality," Baena continued. "I love to compete, and I like to try new things and challenge myself. It was a great experience, and I took a lot out of that."
This drive led Baena to complete college with a business degree. He received his real estate license, took acting classes, and challenged himself as a bodybuilder. The latter is a true "passion."
"I just love fitness. I love sports. Bodybuilding and weight training have always been a passion of mine. It's not instant gratification, but it's like you can see the work that you put in. And I love that feeling."
The actor is ready to step into the spotlight alongside Morgan Freeman in 'Gunner'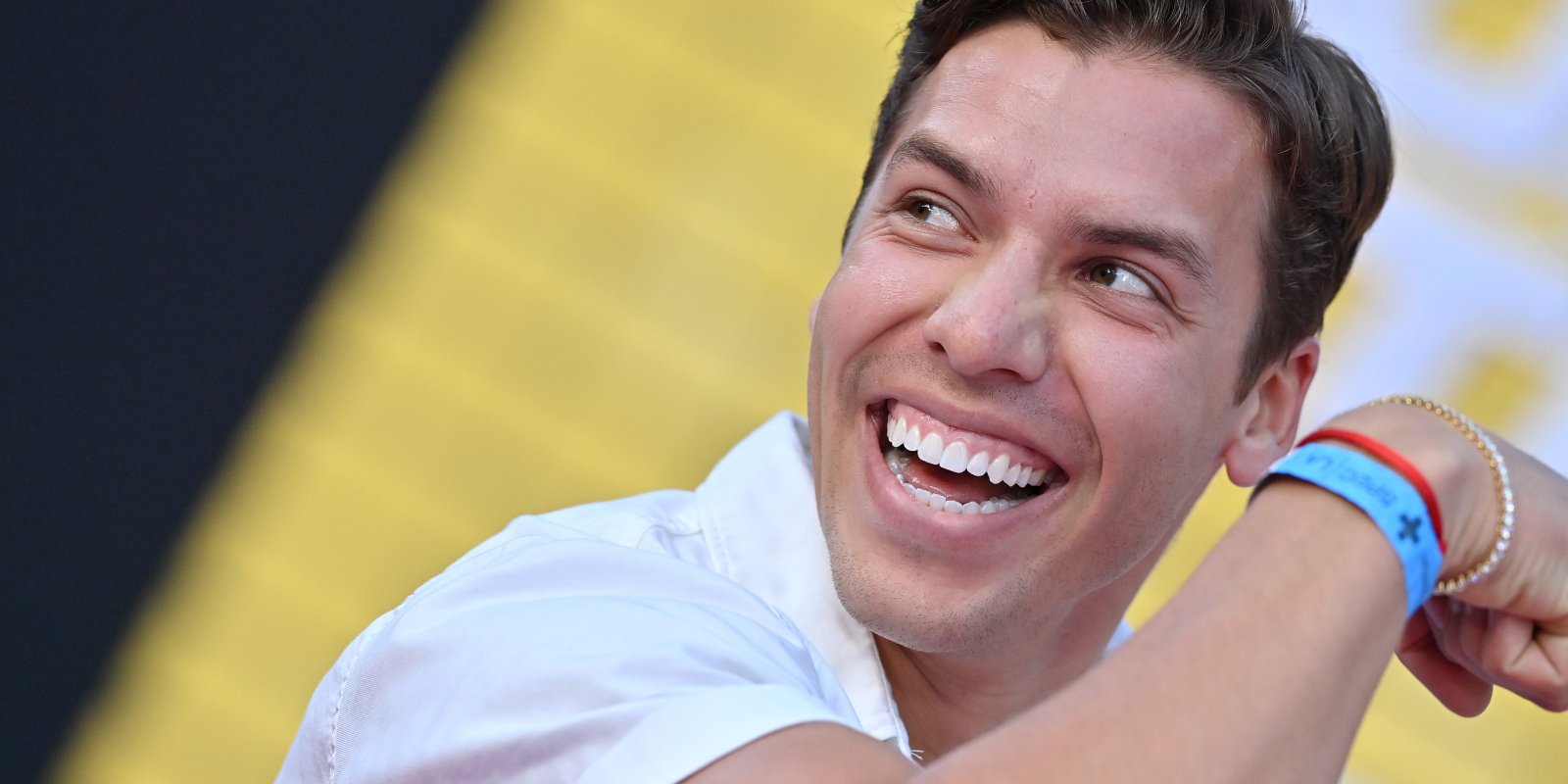 Joseph Baena is readying himself for a role alongside Morgan Freeman and Luke Hemsworth in the feature film Gunner. The production begins filming in Alabama this spring. While those who don't know Baena's backstory may think this is a quick step into the big time, he's been prepping for this featured role for years.
"I climbed up the ladder slowly, going from student films to low-budget films to indie films. Now we're here," he admitted of the new gig. In Gunner, Baena plays a police officer.
"Might not be the biggest role in the film, which I'm OK with. These big role models have been in the acting game and Hollywood for so long. It's really just a pleasure and an honor to be in the same film with them."
Baena concluded, "The goal is to keep going and get the next film and the next one. This role will be a little more uptight and have a little more authority than most of the roles I've been playing so far."
Want to see more of Joseph Baena's work? Check out the limited series Scam Squad, as well as the films Bully High and Chariot.