Movies Reviews
Jonathan Majors Has One Size Issue With Quantumania's Kang Action Figure
Jonathan Majors may need to get used to seeing versions of himself on toy shelves everywhere in the next few years thanks to his MCU role as Kang.
Jonathan Majors has been really flexing his muscles with his latest on-screen roles. Soon to be seen knocking seven bells out of Michael B. Jordon in Creed III, Majors is also currently wowing Marvel audiences as Kang the Conqueror in Ant-Man and the Wasp: Quantumania. While appearing on The Late Show with Stephen Colbert, Majors came face to rather small face with the action figure of Kang and had one main issue with it.
Colbert produced the toy for Majors to critique, and considering how beefed up Majors has become for his recent roles, his biggest problem with the figure is its less than bulging biceps. Giving his appraisal, Majors laughed as he said:
"I'm a toy. Yes, it's cool. The biceps are a little…"
The Late Show's host helped Majors along by suggesting the figure's muscles were perhaps "a little thin." However, Majors was clearly impressed enough with the product to suggest that if he was a kid right now, then he would be doing anything to get his hands on his own Kang. He added:
"Yeah, I absolutely would get this guy. I would be in Toys 'R' Us like, 'Hey, mom, come on, how many yards do I have to cut to get this guy?'"
This is actually the second time that Majors' MCU appearances have been captured in action figure form, as his Loki character of He Who Remains made his way into the Marvel Legends toy line back in 2021. With Kang set to appear in many different forms over the coming years, Majors could end up having more action figures out there than any other Marvel actor to date.
Related: Every Kang Variant in the MCU, Explained
Jonathan Majors Found Kang an Enticing Character to Play.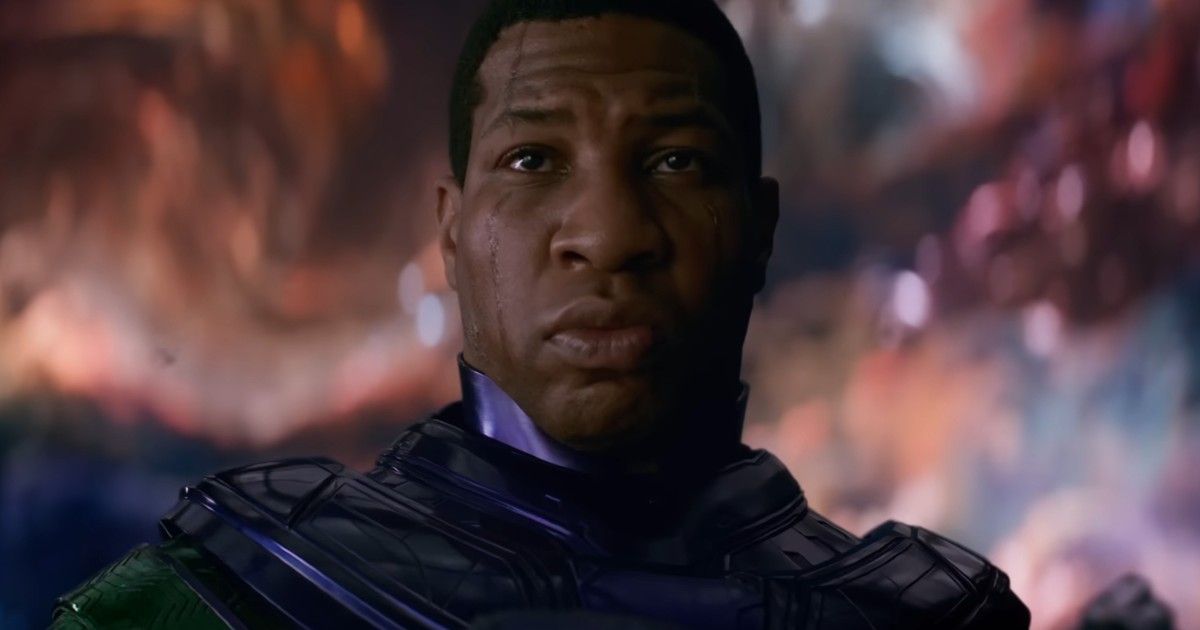 While there are many actors who will sign up to any MCU project without even being told anything about the character they will be playing or the way their story is going to play out. For Jonathan Majors, it wasn't until after he played He Who Remains that he really committed to the role. However, the character had something that really drew him in, as he previously explained.
"Yeah, absolutely. That's what's on the page. That's what the IP says. I was cool, very cool. Kang just lives in his own world in the MCU. No spoilers here, but there's so many variants of him. And with the powers that are the MCU, that intelligentsia and that brain trust there, they're just really working to use the IP to its best ability, and it's extremely humbling that they picked me to step into that. So I'm honored to do it, and I'm always excited to see what we're doing. And yes, six years after Yale and ten years after North Carolina Shool of the Arts, my first drama school, it's what you always hoped for as an actor. Kang is a career in itself. It's either the cake itself or the cherry on top, I don't know. But to play multiple versions, it's just beautiful. It's a workshop every day."