Jonah Hill started in comedies, showing his confidence, sarcasm, and commitment to anything and everything to make audiences laugh. With time, he has become an Oscar-nominated performer who appears in Martin Scorsese movies. Even then, his funny movies are still great. Here are Jonah Hill's best comedies, ranked.
10
The LEGO Movie (2014)
The LEGO Movie is a unique story about an ordinary LEGO worker named Emmet (Chris Pratt) who must become a hero to stop an evil tyrant from gluing the whole LEGO Universe together. This is one of the best-animated movies to cheer you up after a bad day as the imagination and direction of Lord and Miller made this film that could've been a marketing ploy one of the funniest ever. Hill plays a small role as Green Lantern, showing his voice acting talents and making the hero one of the most cheerful in the whole film.
9
Hail, Caesar! (2016)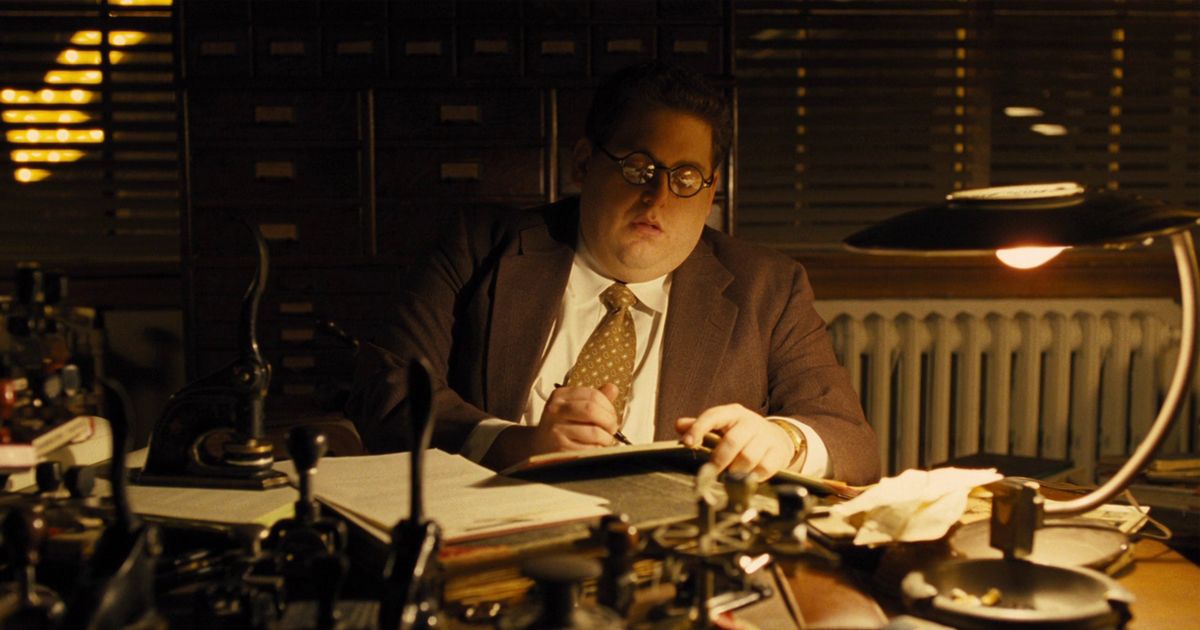 Hail, Caesar! is the Coen Brothers' homage to the film industry and Hollywood studios in the '50s. The film has an incredible cast, with some actors having almost cameos as they populate every inch of the studio. Hill plays one of these smaller roles, as Joseph Silverman, an overworked man hired by the studio to avoid scandals and bad press for their stars. The actor plays the dorky financier as someone for whom the movie business is just like any other business. That's until he gets flummoxed by the presence of a beautiful actress who just got pregnant without being married (Scarlett Johansson). The character might have very small screen time, but Hill still nails every one of the comedic beats of his scene, making audiences smile when it's later revealed he has found love and eloped with the beautiful actress.
8
War Dogs (2016)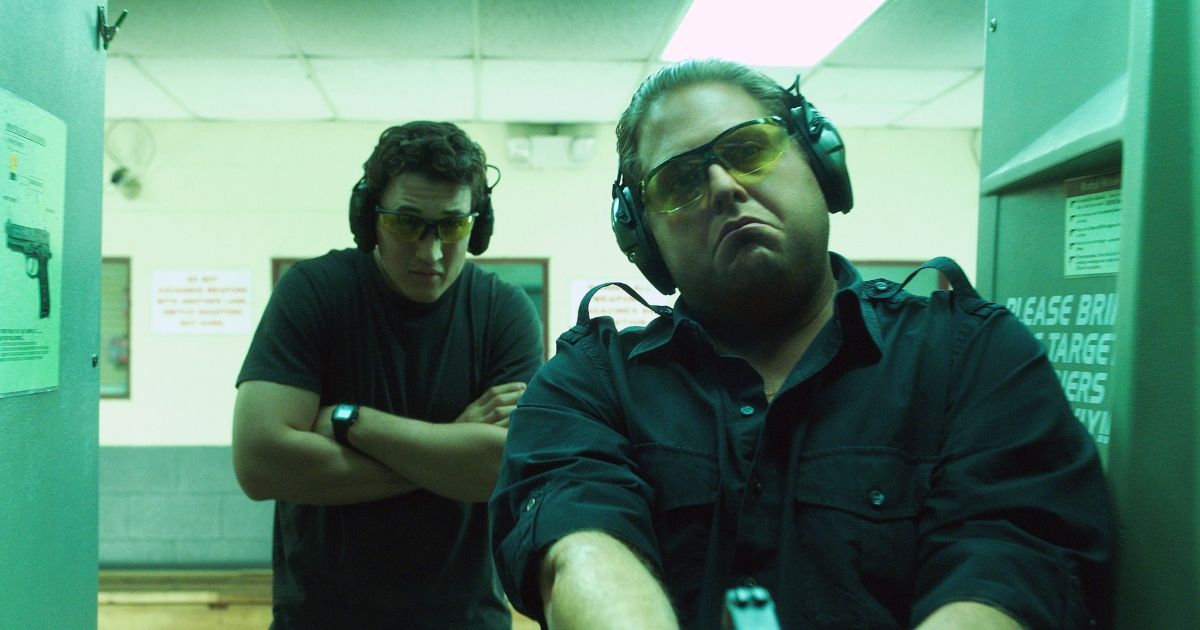 War Dogs is based on a real-life story about two nobodies who start selling guns and bidding on US military contracts. Hill stars as Efraim Diveroli, the crazy sidekick of David Packouz (Miles Teller). The actor gives the slimiest, most decadent performance of his whole career, with a character who feels he can do anything he wants without consequences. Hill makes the character a unique one who is a two-part psychopath, one part dumb, with a strident laugh that makes you believe his character might be crazy. The actor earned a Golden Globe nomination for this performance, which was so cringe it became comedic.
Related: Best Jonah Hill Movies, Ranked
7
Get Him to the Greek (2010)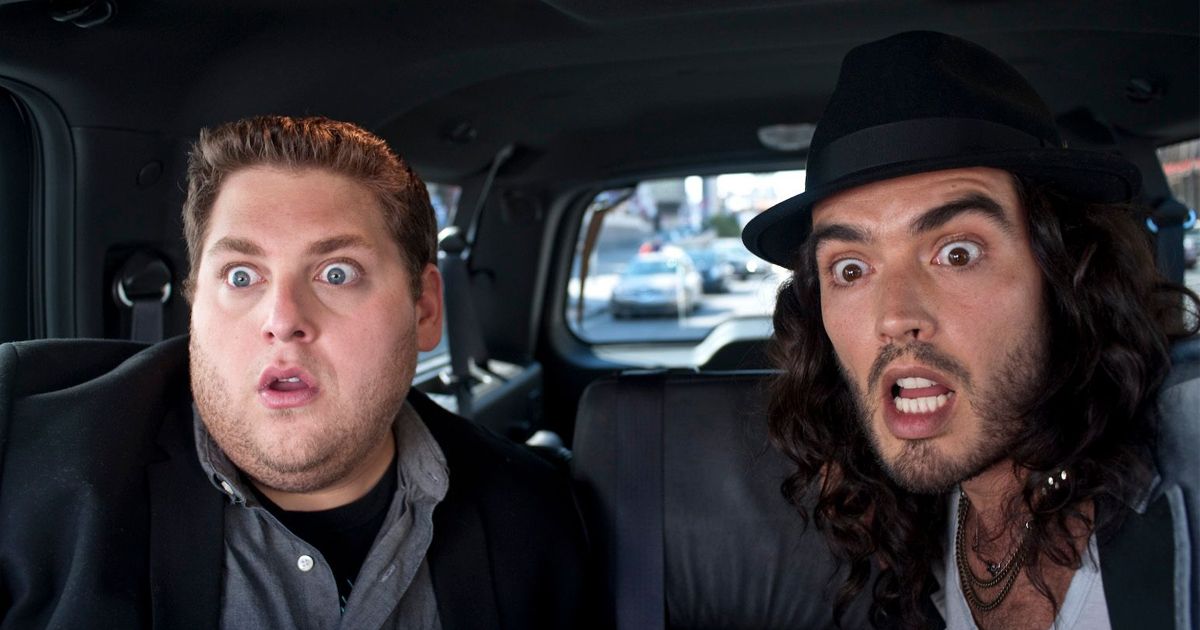 Get Him to the Greek was one of the first times Hill led a project. The actor plays an intern at a record company responsible for getting a British rock star to his LA concert. For once, Hill plays the reserved character as it's Russell Brand's Aldous Snow, who is all chaos and mayhem. The contrast between both actors and their comedic styles works, as was discovered in Forgetting Sarah Marshall, and here's no different. Hill's character is overmatched by Aldous Snow at every turn, getting drunk and drugged and making a meal of each of those situations. Brand might be the chaos agent, but the film wouldn't work without Hill's horrified reactions to every situation they end up in.
6
Funny People​​​ (2009)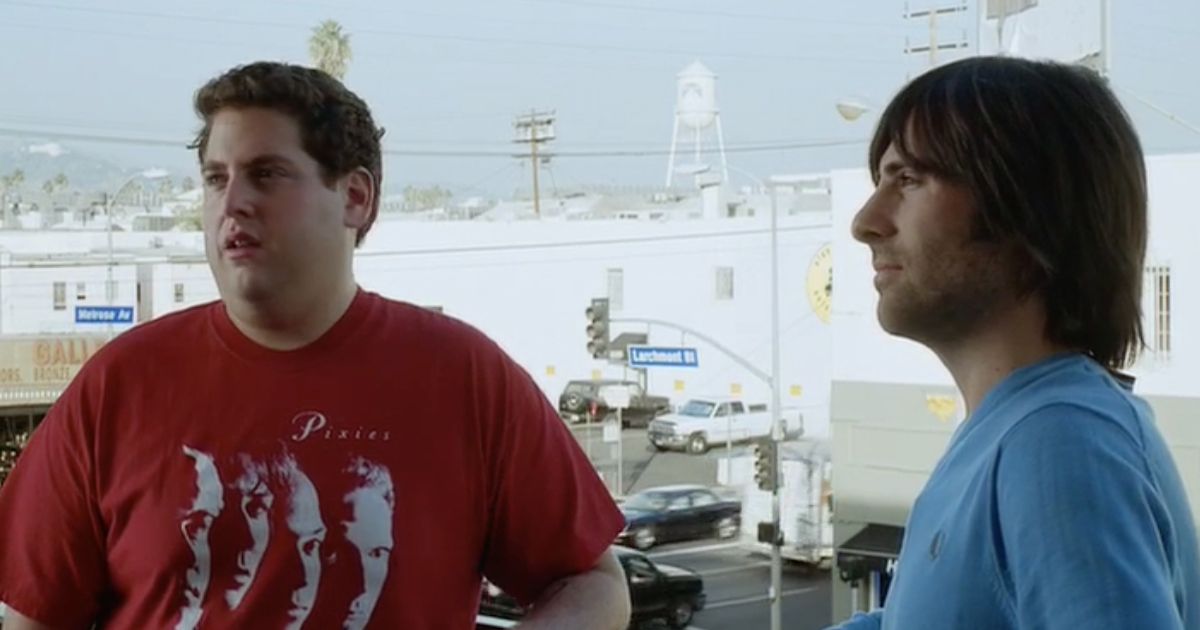 Judd Apatow's Funny People is about movie star George Simmons (Adam Sandler), who, after learning he has a terminal condition, changes his ways, goes back to stand up, and forms a genuine friendship with his assistant Ira (Seth Rogen). Hill plays Ira's roommate, also a stand-up comedian trying to forge a career for himself, even if it means betraying his roommate. Although the role is small, the actor gives him an internal life, and when he betrays Ira, it makes perfect sense, as everything the character has said and done before, where motivated by his own ambition.
Related: Here's Every Judd Apatow Film, Ranked
5
Cyrus (2010)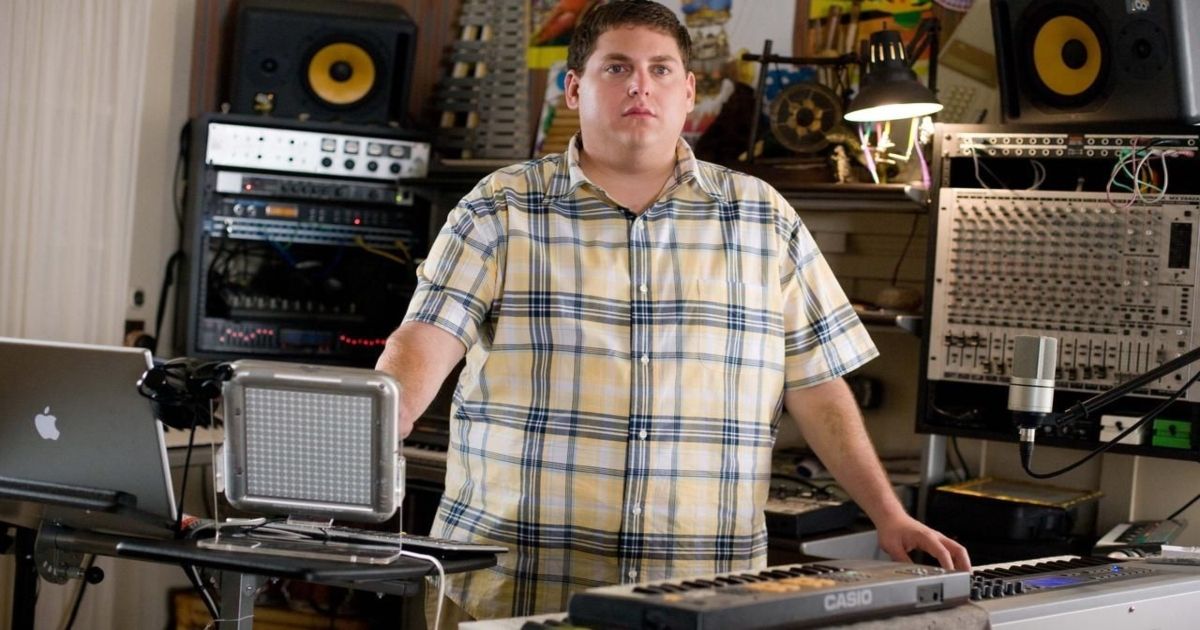 Cyrus is about John (John C. Reilly), a middle-aged divorced man who finds love with a single mother named Molly (Marisa Tomei). The only problem is her adult son, who still lives at home, Cyrus (Hill). The Duplass brothers' film lets Hill cook as the possessive man-child, who doesn't want to share his mother with anyone. The movie allows Hill to show both his comedic and dramatic side, proving his character has more layers than it might look when you meet him. Cyrus is weird, and a bit creepy, but believable as a real human being, and the actor avoids crossing the line into ridiculousness in his performance.
4
This Is the End (2013)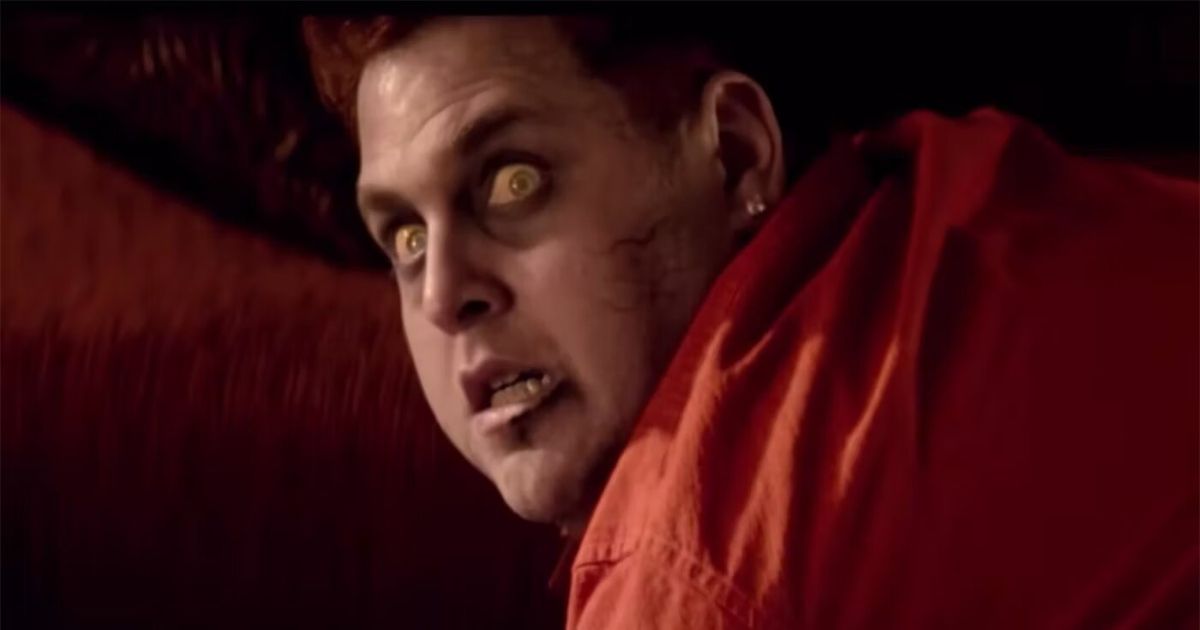 ​​​​​​​​​​​​​This Is the End is about the end of the world and what happens to a group of Hollywood stars in it. It's also one of the best Seth Rogen movies, ever. The movie uses the image audiences have of the different actors and heightens their personas for comedic effect as all the actors are in on the joke, from Rogen to James Franco, Danny McBride, Jay Baruchel, and Craig Robinson. Hill's persona as the insecure, super nice guy who ends up possessed by a demon is one of the funniest arcs, as the exorcism they perform on him is one of the most laugh-out-loud moments in the whole film.
3
Forgetting Sarah Marshall (2008)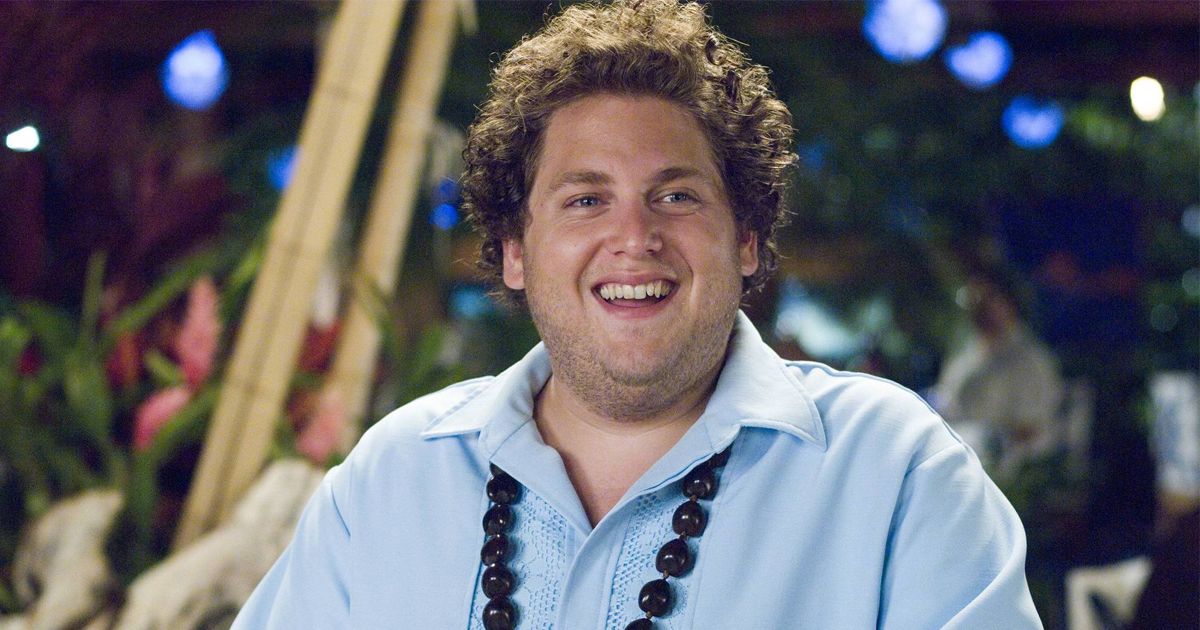 Forgetting Sarah Marshall is about Peter (Jason Segel) getting over his ex-girlfriend, Sarah (Kristen Bell), and deciding to go to Hawaii to do so. Unfortunately, Sarah is there with her new boyfriend, rock star Aldous Snow (Russell Brand). Segel wrote it and starred in this film that caught many funny actors just before they hit it big: Mila Kunis, Kristen Bell in one of her best performances ever, Bill Hader, and Hill. The actor plays Matthew, the waiter, in a scene-stealing performance that had so many laughs, it birthed the idea for Get Him to the Greek. Hill plays the waiter with great enthusiasm and devotion to Aldous Snow, making him a small, but essential part of the movie.
2
21 Jump Street Franchise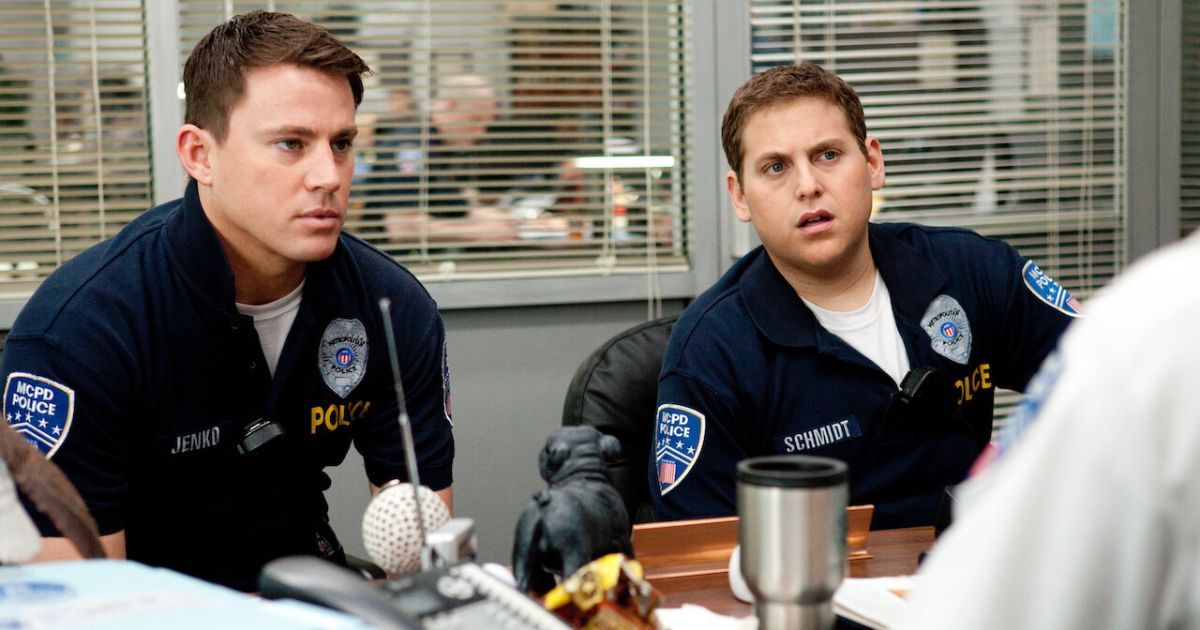 21 Jump Street is the re-imagination of the '80s TV series where a group of young-looking cops went undercover as teenagers to stop crimes. This version, with Hill as Schmidt and Channing Tatum as Jenko, is much more comedic than the series ever was. The film subverts expectations and makes Hill the cool kid in high school, as teenagers have become much more artistic and inclusive. Hill and Tatum have incredible chemistry as the leads, and both actors have fun showing their different experiences in this modern high school.
Hill told The Film Stage the about conversation with his manager about doing the film: "'Let me think about it. I don't really want to be somebody who remakes things.' And that's why one of the first jokes is about how lazy it is [to remake movies]. But I wanted to make a Bad Boys-meets-John Hughes movie, and that was the idea that I had, and that's what I feel like we [gave] our best shot at."
1
Superbad (2007)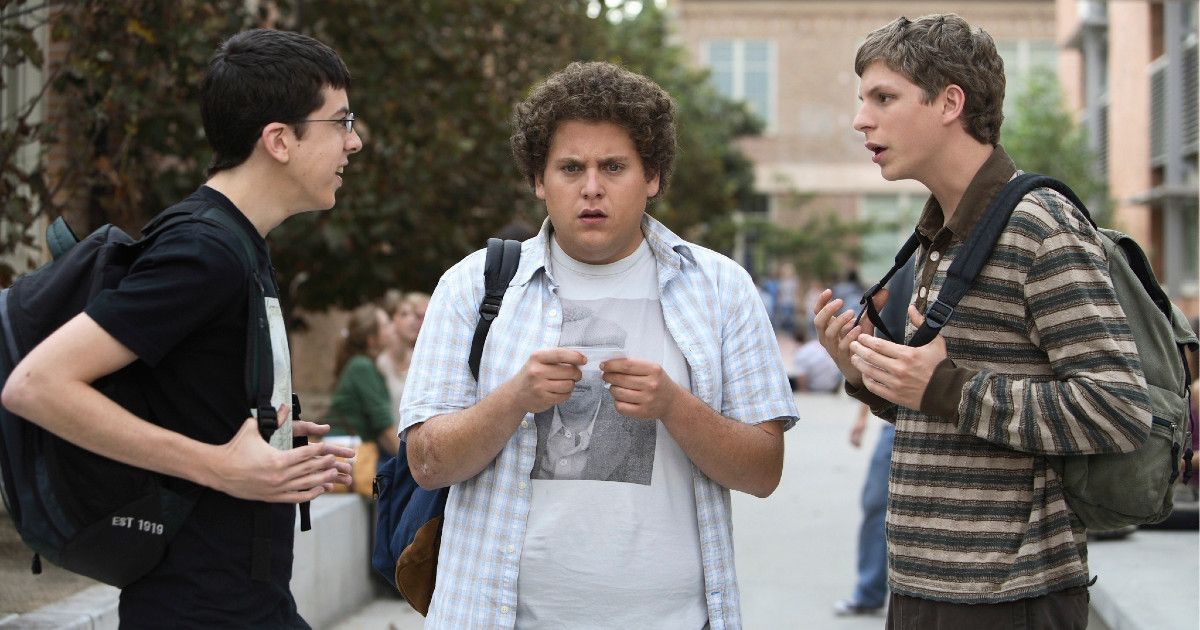 Superbad is about two friends on their last day of high school trying to go to a party and lose their virginity. That's the plot, but the film is much more: it's about friendship, moving away, and being afraid that you can still be best friends without day-to-day interactions. This might've been the last good high school movie and was the one that showed Hill could be much more than a supporting player with a dirty mouth. His Seth is funny and kind of charming in an "I don't care what anyone thinks of me" kind of way, making this Hill's breakout role. His chemistry with Cera is off the charts, making them very believable as best friends, and his interactions with Emma Stone, show his character is much more insecure than he tries to show to everyone. About the film, Hill told The Ringer: "It didn't even matter [if we improvised]," says Hill. "I maybe got some jokes in there, but the script was just so good."