Movies Reviews
Jim Bob Duggar Once Claimed He Grew Up Poor Because His Father Lost 'Spiritual Focus'
Jim Bob and Michelle Duggar couldn't have grown up differently. The Duggar and Ruark families may have only resided miles apart, but their children's lives were drastically dissimilar. However, Jim Bob appeared to blame his father because their family grew up poor. He said the reason was that his father lost "spiritual focus."
Jim Bob and Michelle Duggar lived very different lives before their paths crossed
In the book, The Duggars, 20 and Counting, Michelle and Jim Bob Duggar told the stories of their lives before meeting as teenagers. They lived very different lives before their paths eventually crossed.
Jim Bob's father, Jim, was not the best at managing money. Therefore, this caused a lot of insecurities for the family when it came to food and necessities. He wrote, "my childhood memories are colored by vignettes of financial agonies."
Conversley, Michelle said her family wasn't "well to do, but we certainly weren't poor. We had a nice home and a comfortable life. And my parents regularly gave me spending money."
In a video shared on Reddit, the couple discussed how differently they grew up. There, Jim Bob blamed his family's financial problems on the loss of his father's religious focus.
Jim Bob Duggar says he grew up poor because his father lost 'spiritual focus'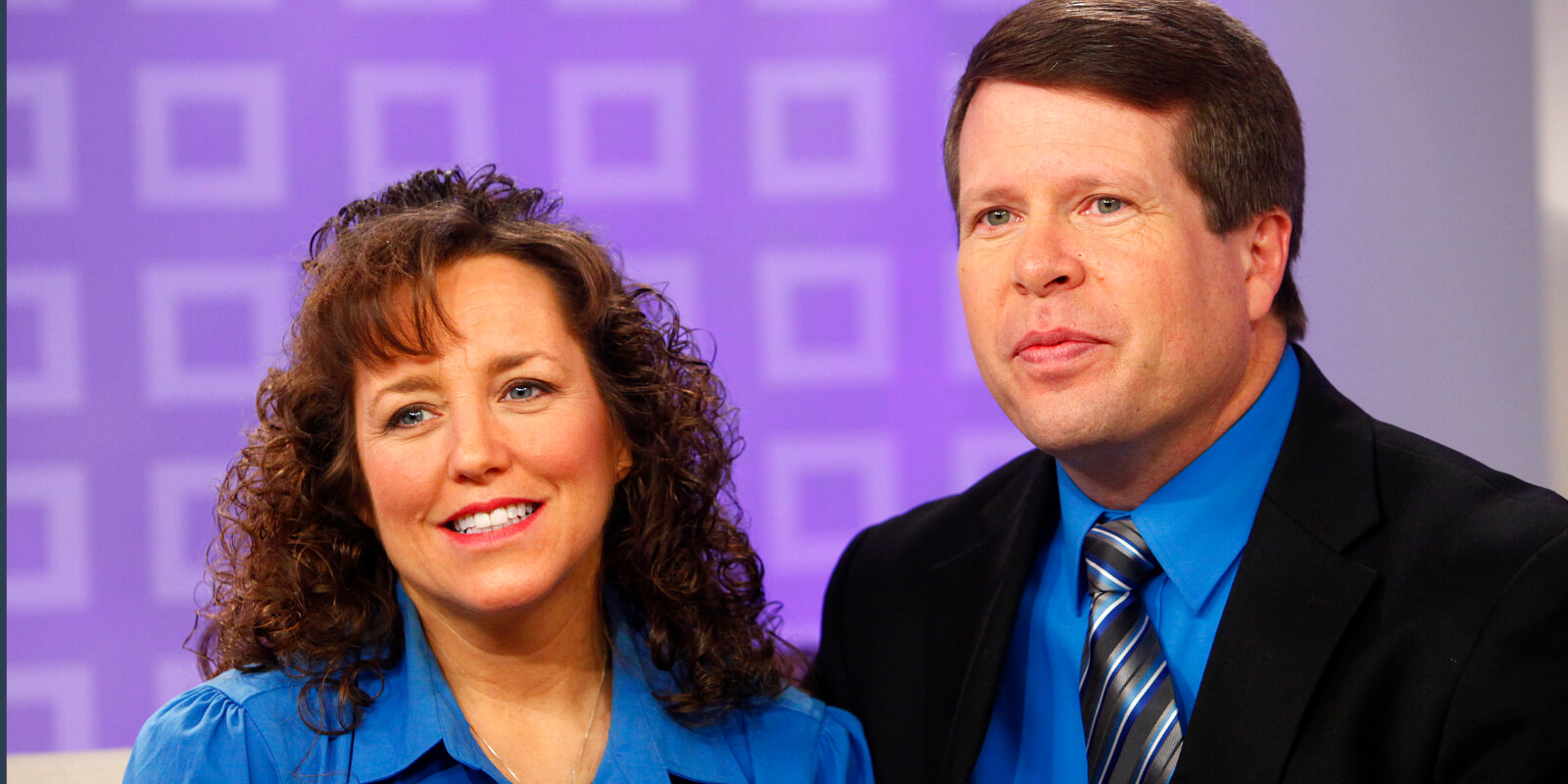 A Reddit user shared an interview video of the couple. Jim Bob Duggar shared his views on growing up poor.
"We grew up in the same town. Your parents were a middle-class family. You had it pretty easy growing up," Jim Bob said as he stood beside Michelle Duggar.
"I grew up in a situation where my dad did not have a spiritual focus in life," Jim Bob claimed. "Because he didn't have a spiritual focus, it caused many problems in our family."
He continued, "at one point, we had our electricity shut off. At another, we had our house foreclosed on. Different things happened that were difficult in our family."
Fans reacted to Jim Bob Duggar's statement
In the commentary of the Reddit post, Duggar followers reacted to Jim Bob placing blame on his father for the family's troubles and for losing "spiritual focus." They had strong feelings about this odd statement from the Duggar patriarch.
"The fact that he blames his father's issues on a lack of God in his house," wrote one follower.
"I mean, the same thing. I'm pretty sure Jim Bob thought he was God, and there wasn't room for him and a deity in that tiny house, no matter what Jim Bob claimed," penned a second Reddit user.
"It's their go-to to avoid a man having to take responsibility for his failings or decisions," said a third fan.
"Did he say the electricity got turned off because his dad didn't believe in the Lord???" exclaimed a fourth Duggar fan.
The Duggar family follows the religious teachings of the IBLP, Institute in Basic Life Principles. The IBLP, described as a cult by Jim Bob's daughter Jinger, was established by Bill Gothard, an American Christian minister.
Jim Bob and Michelle Duggar post sporadically on social media after their son, Josh Duggar's prison sentence for possessing sexually explicit materials on his computer. Two of their daughters, Jill and Jinger, have since spoken out against the strict religious teachings enforced by the family as they grew up.