Movies Reviews
How King Charles Is Getting Back at Prince Harry After Duke Announced His Children's Titles
Prince Harry and Meghan Markle have announced that their children will go by prince and princess in a statement about their daughter Lilibet's christening. A spokesperson for the couple said: "I can confirm that Princess Lilibet Diana was christened on Friday, March 3 by the Archbishop of Los Angeles, the Rev. John Taylor." Taylor's correct title is bishop of the Episcopal Diocese of Los Angeles).
Following the statement, the Palace updated its website to reflect Archie and Lili's titles. But several reports claimed that King Charles III was "blindsided" by the couple's decision to use the titles all of a sudden. Well, in response the king did something that makes things difficult for Harry regarding Archie's future.
Sussexes were reportedly hoping the Palace would announce Archie and Lili's titles
After the title announcement, King Charles had one of his own when he made his brother, Prince Edward, the Duke of Edinburgh and Sophie (formerly the Countess of Wessex) the Duchess of Edinburgh.
Royal expert Ingrid Seward told The Mirror, that the Sussexes actually wanted the Palace to announce their children's titles first and do so the way Edward's was officially announced.
She said: "Harry and Meghan asked their spokesperson to announce when their 21-month-old daughter Lilibet was christened in Los Angeles last week she would be baptized using the royal style Princess. Archie in turn would use the style, Prince. How interesting they waited six months to do this. They were hoping the Palace would jump the gun and announce it before they did. No such luck."
What King Charles announced about Prince Edward's title means Harry can't pass on his
On March 10, a Buckingham Palace spokesperson said: "His Majesty the King has been pleased to confer the Dukedom of Edinburgh upon The Prince Edward, Earl of Wessex and Forfar, on the occasion of His Royal Highness's 59th birthday. The title will be held by Prince Edward for His Royal Highness's lifetime."
According to Daily Mail editor Richard Eden, what was stated in that announcement from the palace just made it impossible for Archie to become the Duke of Sussex after Harry.
"By insisting that the Edinburgh title reverts to the Crown when Edward dies, rather than it passing onto his children, Harry will be unable to hand down his own title," Eden explained on Palace Confidential. "I have heard it said that part of the reason is that the king wants to stop Archie inheriting that title the Duke of Sussex … so he has now set that precedent."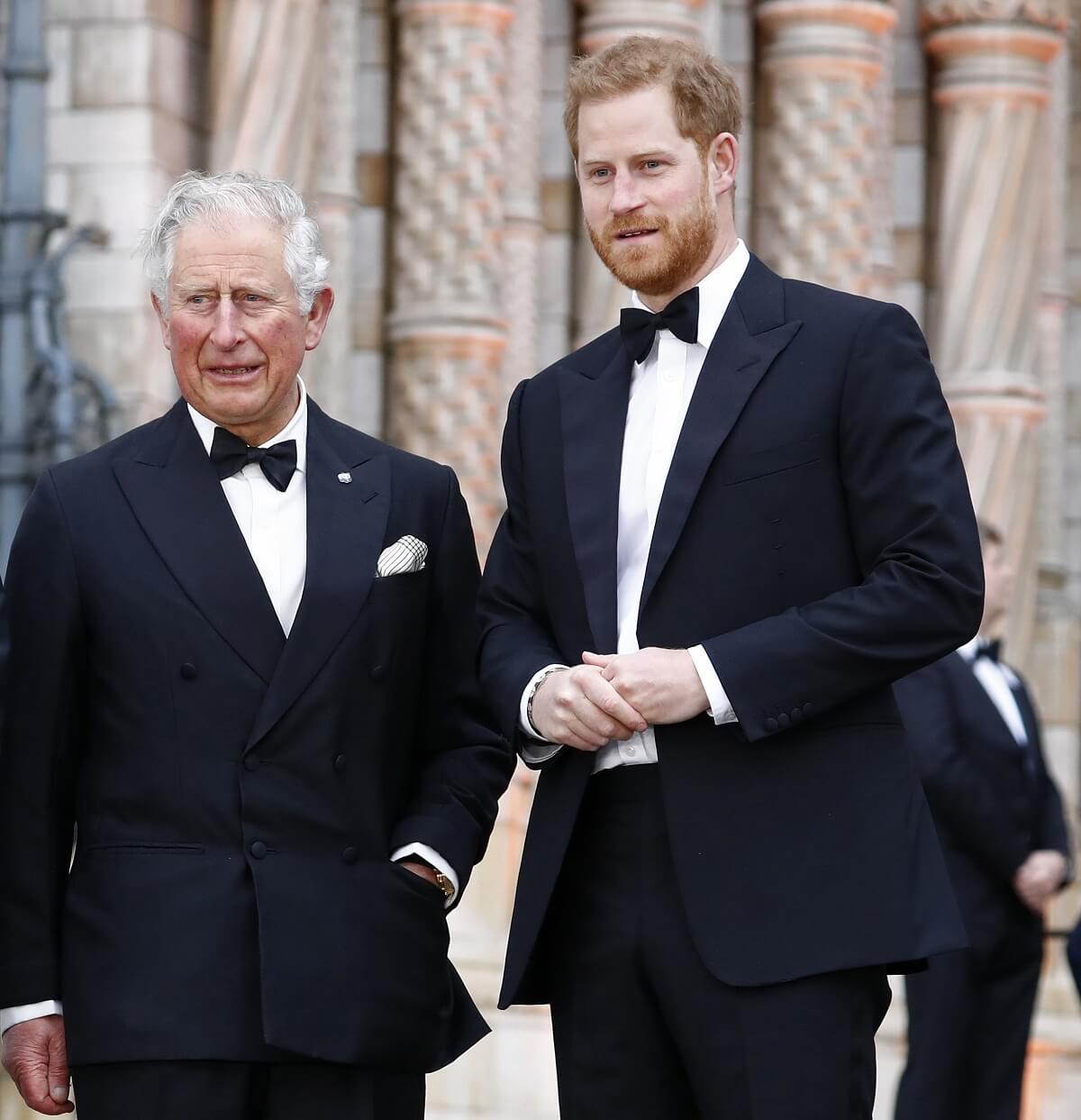 Meghan and Harry defend using titles for children
Some fans were surprised that Meghan and Harry even wanted to use titles for their kids given some of the claims they made and their feelings about the royal institution.
Edward Coram James, chief executive of PR agency Go Up, told Newsweek: "On the one hand they are saying they don't know whether they are going to go to the coronation, and yet on the other hand they are styling their children prince and princess. Of course, they can do what they want with their children's titles but it's just another example of inconsistent and slightly confusing messaging from the Sussexes."
Meghan and Harry have since defended their decision stating: "The children's titles have been a birthright since their grandfather became monarch. This matter has been settled for some time in alignment with Buckingham Palace."