Movies Reviews
How I Met Your Father Season 2 Episode 6 Recap and Ending, Explained
The sixth episode of Hulu's sitcom 'How I Met Your Father,' titled 'Universal Therapy,' follows the aftermath of Jesse's breakup with Meredith. Since he quits the singer's tour, he ends up without a job, which takes him to Valentina's company as a "temp." Sophie goes out with Oscar after their eventful encounter with Valentina and her parents. Ellen gets stuck amid the demands of her friends since she isn't able to say no to them. Sid and Charlie find a way to sell wine bottles the latter bought to impress a woman. The hilarious episode ends with nuanced developments. If you are up for a magnified take on the same, let us be your ally! SPOILERS AHEAD.
How I Met Your Father Season 2 Episode 6 Recap
'Universal Therapy' begins with Sophie talking about her new boyfriend Oscar to Ellen, Valentina, and Jesse. She tells them that Oscar made a diamond using his dead mother's ashes to "hold her close" to him even after her death, only to wear the same as a necklace. Sophie finds it inappropriate but she doesn't want to confront Oscar with the same. She asks Ellen whether the latter can discuss the same with her therapist Dr. Dominguez. Jesse joins Fred's company as a temp to work under Valentina, who treats him poorly as a vicious boss. When Jesse asks her to recollect her behavior, Valentina realizes that she has been acting poorly, which puzzles her.
Valentina and Jesse bring their worries to Ellen and ask her to talk about the same to Dr. Dominguez. Ellen meets her therapist, pretending that her friends' concerns are hers. The therapist realizes that she has been trying to tackle the problems of four different individuals, which makes her drop Ellen as a patient. Ellen turns against her friends and tells them how she lost her therapist because of their selfish behavior. Sophie, Jesse, and Valentina meet and beg Dr. Dominguez to take Ellen back. Sid returns to New York City from California after spending time with his wife Hannah, only to encounter cases of a cheap wine Charlie bought to impress the saleswoman.
Sid and Charlie taste the wine and realize that it is good for nothing. To sell the same, they market it in the name of former judge and reality TV personality Judge Judy. The wine becomes an instant hit, making them buy more of the same. Judge Judy confronts Sid and Charlie concerning the authorized endorsement, only to realize the potential of such a wine brand and officially launch the same.
How I Met Your Father Season 2 Episode 6 Ending: Do Sophie and Oscar Break Up?
Yes, Sophie and Oscar break up. Sophie finds out about Oscar's diamond necklace only after spending an endearing day with him. When she comes to know about its connection to Oscar's late mother, she starts to consider breaking up with him and asks Ellen to discuss the same with Dr. Dominguez, who tells her patient that the foundation of the wish to break up is the self-sabotaging nature. Sophie has broken up with many of her partners over reasons that do not demand the end of their respective relationships. It is her self-sabotaging nature that makes her fixate on the necklace and consider the same as a reason significant enough to part ways with Oscar.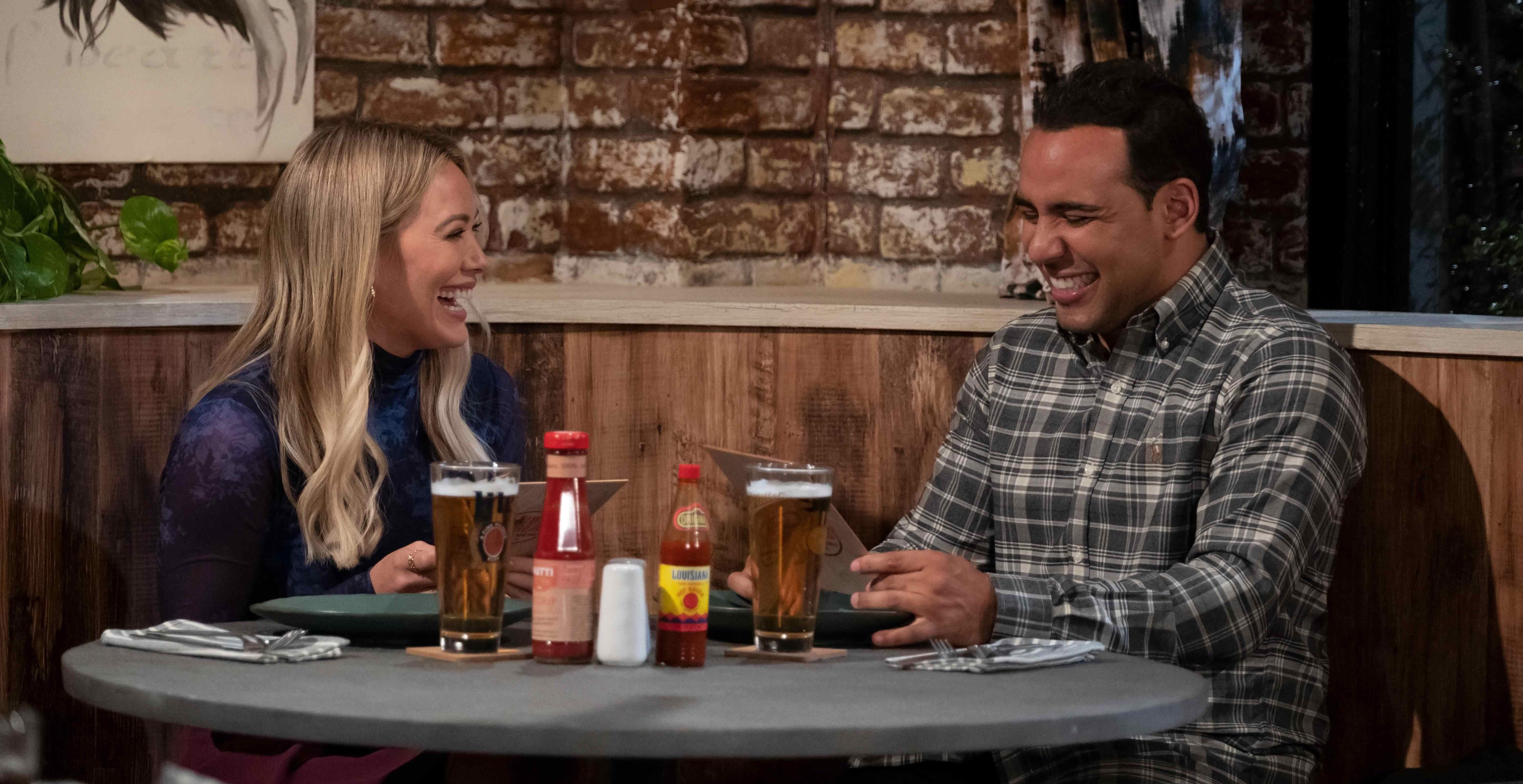 Sophie could have talked to Oscar about the uneasiness she feels while seeing the necklace on him rather than considering breaking up with him. Her lack of communication can be seen as a byproduct of her self-sabotaging nature. Their relationship gets saved by Oscar, who decides to remove the necklace without Sophie asking for the same. Still, Sophie's lack of communication affects their togetherness. Sophie notices that Oscar isn't satisfying her sexually when he isn't wearing the necklace. Since she is expecting more from him in bed, she ideally could have communicated the same with Oscar, making it clear what her needs are so that he can try to satisfy the same.
Instead, Sophie asks Oscar to wear the necklace again to get better sexually. Oscar considers the same as problematic and breaks up with her. Sophie, once again, loses control over her relationship since she fails to communicate better.
Do Valentina and Jesse Quit Fred's Company?
After Jesse joins Fred's company, he becomes Valentina's assistant, making her cherish her time as a "boss." She not only becomes one but also behaves like her toxic boss Fred, hurting Jesse. When she comes to know about the change in her behavior, she realizes that she needs to quit Fred's company to save at least her compassionate nature. When she proclaims her intention to leave the company to Fred in an outburst, he finds the same as a feat of strength and promotes her. As far as Fred is concerned, anyone who stands up for themselves, even if it means confronting their boss, deserves not a resignation but a promotion.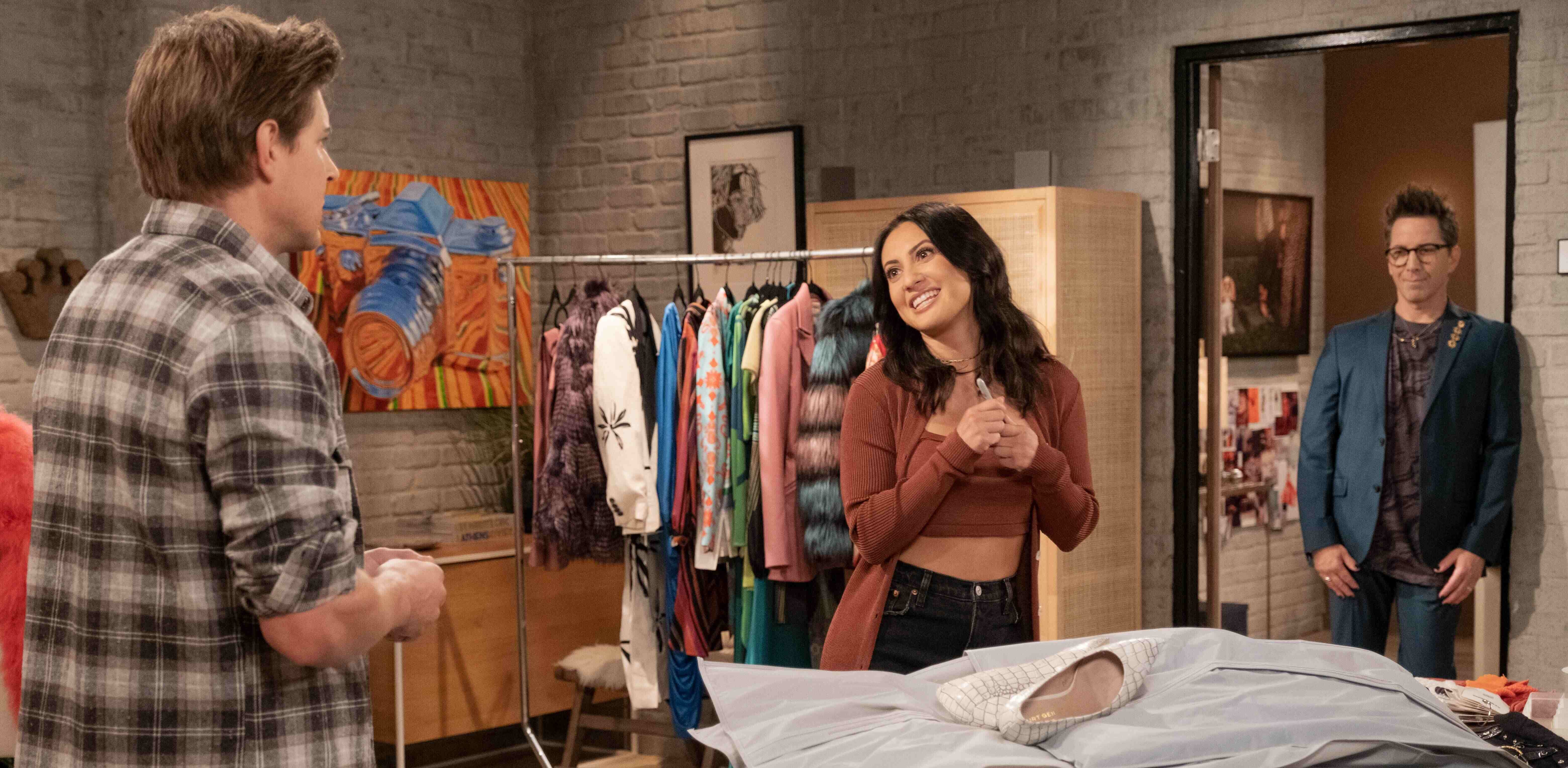 Valentina's professional life under Fred may not get any easier but she may succeed in raising her voice for herself in the future when Fred treats her as a machine. Jesse, on the other hand, realizes that he should be surrounded by people who see the good in him and wishes for his best. Thus, he quits Fred's company and rejoins Drew's school as a music teacher. He understands that a group of innocent and honest kids are the best company he can wish for as a professional since they are expected to treat him not with hostility but with genuine good feelings.
Read More: Did Leighton Meester's Meredith Leave How I Met Your Father?