Movies Reviews
Hocus Pocus 3 Looks Less Likely After Update From Bette Midler
Fans hoping for the Sanderson sisters to rise again in Hocus Pocus 3 may have had their hopes dashed by Bette Midler's latest update.
Fans of Hocus Pocus were forced to wait three decades to see the Sanderson sisters return for more Halloween chaos. The success of Hocus Pocus 2, which became of the most streamed original movies ever, spurred on plenty of calls for a third movie, and initially it appeared that the stars of the franchise, including Bette Midler, were happy to consider another run out for the witchy trio. However, when asked in a new interview about the chance of a third Hocus Pocus movie, Midler was a little more unsure in her reply.
Midler appeared on the red carpet at the Costume Designers Guild Awards and as asked by E! News about Hocus Pocus 3's prospects. She replied:
"I'm not sure. Everything is weird. I don't know, maybe. Who knows?"
This is a long way from saying that another movie will not happen, but it is not quite as positive as when Hocus Pocus 2 came out in October last year. At the time Midler was asked about a third movie and said:
"I'm envious of other actors who have franchises, and I was hoping for a sequel to First Wives Club, but we never got that. After 30 years with no sequel to Hocus Pocus, I've always been envious of people who get to do their favorite character more than once. The fact that we got to do this finally, after 30 years of promoting the idea, I'm glad we got to do it. I'd love to have a franchise — especially a character I love playing."
Related: Hocus Pocus Star Says the Movie Evolved From Scary Horror to Three Stooges While Shooting
Could Hocus Pocus 3 Happen Without The Sanderson Sisters?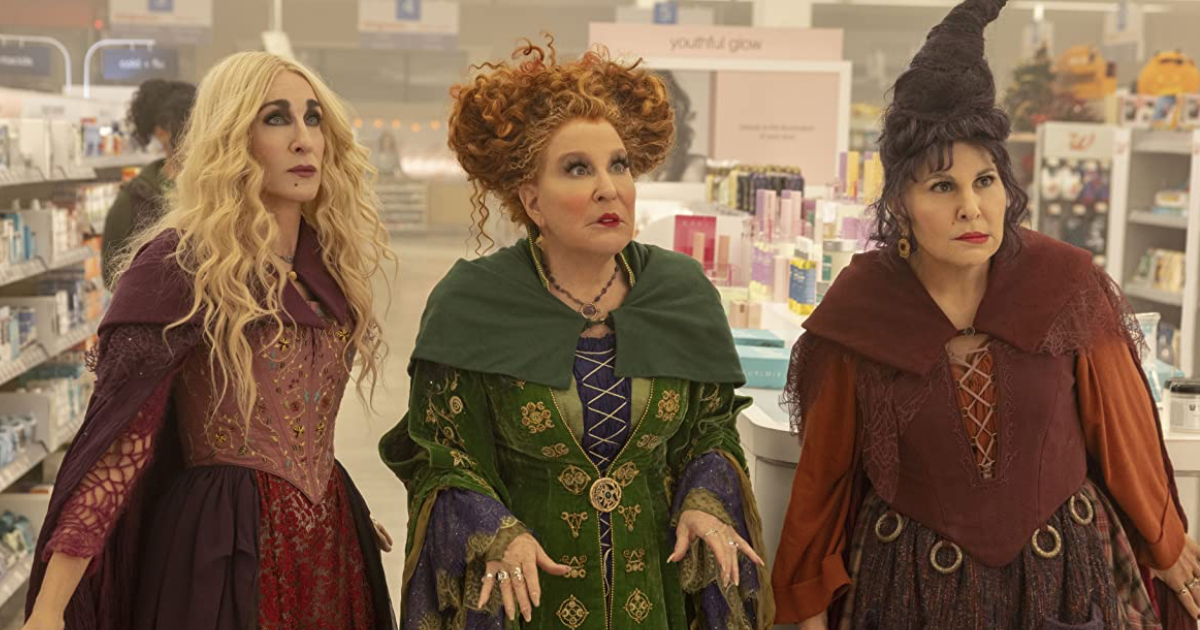 Hocus Pocus 2 did not bring back any of its original protagonists, which included Thora Birch and Vinessa Shaw, and it is clear that the sequel didn't suffer much for their absence. However, could it be possible for the Hocus Pocus franchise to continue if the Sanderson sisters are not part of the plot?
One person who believes the franchise could survive without focusing on the three witches is original Hocus Pocus star Omri Katz, who previously suggested that the franchise couldn't wait another three decades to continue the story with the Sandersons. He said:
"Who's to say there has to be continuity in terms of the story? You can create any story. If they were to take the book and turn it into a screenplay, it doesn't have to be the witches coming back, they can just do whatever they want, and people will be stoked to see it regardless. The witches are 30 years older, so we've got to get this done sooner than later. We can't wait another 30 years. Sorry, it's the truth! I'm sure Bette does not want to be doing this at age 98."
What the future has in store for the Hocus Pocus franchise is very much up in the air right now. As a nostalgic hit, Hocus Pocus 2 did just enough to keep fans on board and also managed to pull in some newcomers in the process. Whether another movie would be able to repeat the success is something that is hard to say, but given that it would take a few years to get another sequel made, it could be that the time for the Sanderson sisters to fly has already come to an end.