Halle Berry Daughter Now: Halle Berry has a natural affinity with motherhood. Halle thought she was destined for success after beginning her career as a model and competing in numerous beauty pageants. She even placed first runner-up in the Miss USA competition in 1986 and sixth in the Miss World pageant. Here's everything you need to know about her children.
Those are some incredibly high placements when you're up against so many other attractive women, even if she didn't necessarily win first place. Halle then decided to pursue a career as an actor, landing roles in films such as Monster's Ball (for which she received an Academy Award), Catwoman, and Die Another Day. Along with her job, Halle recognizes the need of focusing on her role as a mother.
Meet Nahla Ariela Aubry, Halle Berry's daughter
Halle Berry and her ex-boyfriend Gabriel Aubry have a daughter, Nahla Ariela Aubry. For those unfamiliar, Gabriel is a Canadian model who was linked to Charlize Theron, Kim Kardashian, and Jennifer Aniston following Halle. He met Halle at a Versace photoshoot in 2005, but their relationship didn't last long, and they split up in 2010. Nahla, who was born in 2008, was the subject of a tumultuous and difficult custody fight.
In 2012, Halle attempted to go to France with her new lover Olivier Martinez, but Gabriel was not pleased with Nahla's relocation as well. In a physical battle at Halle's house in California, Olivier and Gabriel took out their frustrations on each other, resulting in Olivier filing a restraining order against Gabriel. Aside from the drama, Halle appears to have a strong bond with her daughter. "No matter how many times I tell her I love her, I love her more than that," Halle recently wrote in a birthday message for Nahla. Nahla boo, happy 13th birthday."
Meet Maceo Robert Martinez, Halle Berry's son
Halle Berry's son, Maceo Robert Martinez, was born in 2013 and is her second kid. Halle has an ex-husband, Olivier Martinez, with whom she was married for three years until 2016. After spending time filming together in South Africa, Halle and Olivier met on the set of the film Dark Tide and fell in love. Olivier was intimately involved in the drama with her former partner Gabriel Aubry, as previously stated.
Is Halle Berry considering having more children?
Halle Berry does not appear to be pregnant or expecting another kid at this time. She told People in 2019 that she would have had more children if she had "started sooner." She shared a throwback photo of herself with a significant pregnancy belly on Mother's Day 2021 to emphasize how much she enjoyed carrying her children. "Motherhood is a true privilege," she wrote. Although she enjoys reflecting on the beauty and magic of pregnancy, it's clear that she's content with the two wonderful children she already has. To commemorate her 13th birthday, Halle Berry shares a rare photo of her daughter Nahla.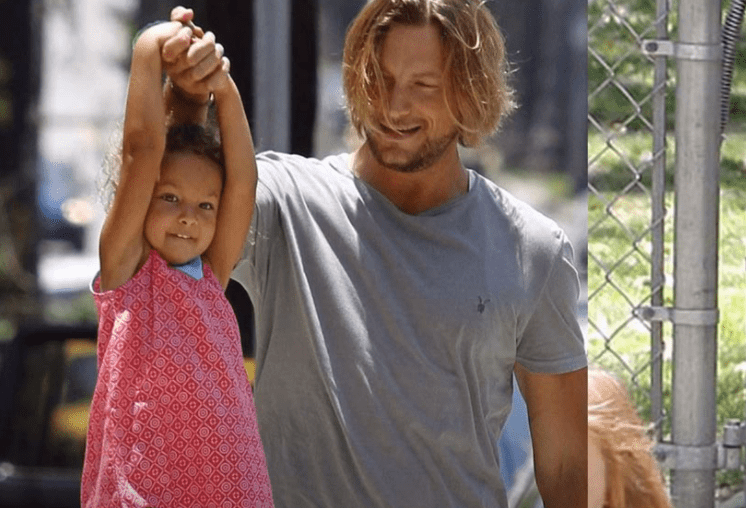 Halle Berry is now the mother of an adolescent. Berry's daughter Nahla recently celebrated her 13th birthday, and to commemorate the event, she shared a rare throwback photo of her daughter. When Halle married Olivier in a tiny but unique ceremony in France while six months pregnant with Maceo, she was six months pregnant with Maceo. Maceo was chosen as his name because it signifies the "gift of God." Despite the fact that Halle and Olivier are no longer together, they appear to co-parent their child smoothly. Halle rarely shares photos of her kid on social media, but she did so recently for his eighth birthday!
Halle Berry's Daughter Now
To commemorate her 13th birthday, Halle Berry shares a rare photo of her daughter Nahla: Halle Berry's daughter has become a significant age. On March 16, the Oscar winner used Instagram to pay tribute to Nahla Aubry, who had just turned thirteen. "I love her more than that, no matter how many times I tell her I love her," Halle wrote with a touching mother-daughter photo. "Have a wonderful 13th birthday, Nahla Boo." The Catwoman actress, who shares Nahla with ex Gabriel Aubry, also shared photographs from the party on her Instagram Stories, including a photo of a scrumptious cake.
She captioned one photo, "I love you Nahla Boo." "Here's to 13 wonderful years spent orbiting the sun." While the reclusive actress, who is also the mother of 7-year-old Maceo Martinez, usually keeps her children off social media, it appears that she made an exception for this special occasion. Halle's celebrity friends couldn't stop gushing about Nahla in the comments section of the tribute post.
"PRINCESS, HAPPY BIRTHDAY!!!!" Taraji P. Henson penned the piece. "Jesus 13?!?!?" says the narrator. "Gurl, you know how it flies," Halle responded. "We have the same birthday [tear emoji] I knew you were my mum," Jhené Aiko, who turned 33 on March 16, added. "Have a wonderful birthday, Nahla!!!" The actress continued the party by posting two photographs of a little cake on her Instagram Story. The number 13 was drawn in icing on top of the festive pastry in one of the photos. She wrote over one of the photos, "I love you Nahla Boo." "Here's to 13 wonderful years spent orbiting the [sun]."
Colorful candles and sprinkles were also used to embellish the cake. Fans also sent their good wishes to Nahla. "Have a wonderful birthday, Nahla!" In the photo, one follower left a remark. "It's hard for me to believe Nahla is 13 years old." "Where has the time gone?" "She's now a teenager!" OMG. "Have a wonderful birthday, Nahla!!!" another person stated. "Congratulations on your lovely daughter's 13th birthday," said a third. "Happy birthday to Princess Nahla Ariela," said another. "May many more come with health and plenty of love?"
Disclose her children's faces
The actress of "Monster's Ball" rarely posts images of her children, which she addressed in 2016 when an Instagram fan asked why she doesn't disclose her children's faces. "I've noticed you've stated this a few times lately, so let me be clear I'm not ashamed of my children," she said, as Mom requested. "I try to come up with new ways to include them in my feed because they are such an important part of my life, but I also try to keep their identities as private as possible because they are only children."
"It's my conviction, and I'm not judging those who hold different beliefs, that it's my obligation as their mother to safeguard their privacy to the best of my ability," she continued. It will be up to them, not me, to decide whether or not they want to post their photographs on the Internet as they grow and mature. Do you get what I'm saying? "Have a lovely day."
Halle, who is dating artist Van Hunt, has opened up about her life as a mother of two throughout the years. "Being a mom is the best job in the world," she told InStyle in 2019. "But my kids don't care who I am outside of this house." "Friends at school gave my daughter an idea of who I am." Halle also revealed that her son Maceo, whom she shares with ex-husband Olivier Martinez, had been publicly criticizing her.
Related