Family Sins True Story: How a Struggle for Perfection Can Destroy a Family's Ties! Exactly what does it mean to be part of a "perfect family?" In your opinion, what makes a Perfect family? What kind of family would you like to have if it were possible? There is no such thing in reality. A person's appearance might be deceptive. Don't let the cover fool you. There are sins in every family, regardless of how big or minor they may be.
In the film, Family Sins, based on a true tale, Brenda Geck's family is depicted as living a double life. She and her family lived together. That her family was perfect was evident to everyone. Behind closed doors, she used threats to exert authority over her own children and others who worked for her. She compelled the children to breach the law and conduct crimes like arson, robbery, rape, fraud, and kidnapping in order to support her criminal enterprise. As a cover for society's drive to be "perfect," perfection in the film might lead to family dysfunction. No one could have predicted that a perfect family would require so much perfection, not only in the eyes of the media but also in the eyes of the wider community.
Many people believe that a perfect family can be achieved if the family is properly trained. When it comes to families, there are no perfect ones. As human beings, they will inevitably experience defects and family strife, as well as the sins that accompany them on their journey through life. My family and I, for example, decided to take advantage of the pleasant weather on a hot, bright Saturday morning. It seemed like the perfect way to start the day. The east side of Long Beach, California, is neither elegant nor slums. My family and I thought that Hak Heang Restaurant sounded like a fun spot to eat breakfast while listening to live music.
Cast My Gaze toward the Family's Table
As we entered the restaurant and took our seats, I took note of the scene around me. A mother and father with their three children were seated at a table near a fish tank. For the sake of research, I cast my gaze toward the family's table. They were eating quite formally, and they didn't say anything other than what their mother instructed them to say. As she instructed, the children simply nodded and continued to eat. I then swiveled around to face the members of my family.
We were chatting loudly and eating off of each other's plates as the meal arrived, and sharing our food as it arrived. Within the first ten minutes of eating, the table was a shambles. Table manners were obviously lacking, yet we communicated throughout the meal and had a great time. In the end, we didn't give a fuck what other people thought. The other family remained in the dark, with no exchange of words. Only the mother spoke, and even the father was silent. I got the impression they had something to hide or felt embarrassed about." Family Sins" depicts the difficulties that arise from attempting to emulate a family at a Hak Heang restaurant, and this dysfunctional family is depicted as a result.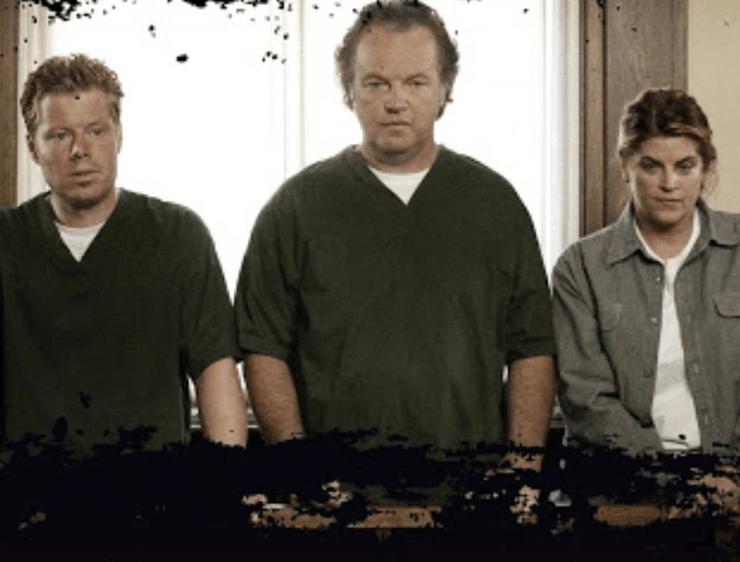 The woman in the restaurant is like Brenda Geck and what she did to her family at home, in that she has complete control over her children's every move. This depicts how mothers can be too controlling with their children and not allow them to be themselves, which supports the concept. They'd rather they didn't say anything. Instead of spending meaningful time with her family, she wanted them to look like sweet, innocent children. Instead, they appeared gloomy and dejected. As with Brenda Geck's film, this one is likened to Family Sins because of the way she persuaded her neighbors to believe she was a loving mother who only wanted the best for her family. Because of this, both character appearances are tricked by both the image and the actual actions.
New Hampshire Family's Enthusiastic
Brenda Geck (Brenda Geck) is a New Hampshire family's enthusiastic suburban mom, and this film is based on a true story. Brenda, who was well-liked in her neighborhood for her numerous charity endeavors, including the adoption of countless abandoned children, appeared to be the ideal match for the ideal family. It's unfortunate because nothing could be further from the truth: Brenda used cruelty and violence to coerce those living in her home to commit crimes including theft and arson.
That Brenda had impregnated her biological son with her adopted daughter's sperm came to light only when her daughter Marie, whose birth mother Nadine had been held prisoner in the basement of the Geck family for decades, escaped Brenda's captivity. The prosecutor Philip Rothman was the only one who was inclined to trust Marie's narrative, and even he was perplexed by Nadine's reluctance to criticize the Gecks due to her emotional trauma.
The Geck family and Marie are seen on the Family Sins poster. The poster didn't feature any of the other foster children. It features Marie Devereaux on the far left, Brenda Geck's biological son Joey Geck, her husband Kenneth Geck, Brenda Geck, her youngest son Richie Geck, and her daughter Brenda Geck all within a foot of each other in the picture (Carol Geck). Initially, the billboard portrays the family as cheerful and content, but Marie's demeanor and positioning in the image convey the impression that something is amiss. People will wonder, "Why is she not close in the family photo and why is she not smiling like everyone else?"
Family Sins and Orphan share a lot of similarities. During the course of the film, a family adopts a young girl named Esther, who is 9 years old, from a specialized institution for young girls. Upon further investigation, it turned out she was a woman by the name of 33-year-old Lenna. An illness stopped her from maturing normally, and so her body remained that of a small child. When she had her way, she would embark on a killing spree, killing scores of people. Due to her resemblance to a child, she was able to convince everyone that she was an innocent victim.
Synopsis
The rest of the world regarded them as the ideal family. Some of the best criminals were caught by the authorities. Based on a true story, this film stars Kirstie Alley and Will Patton and tells the tale of a lady who is loved by her neighbors as a dedicated mother and a pillar of her community, but who is accused of committing horrible crimes, including running a crime family for over two decades. TVPG-LV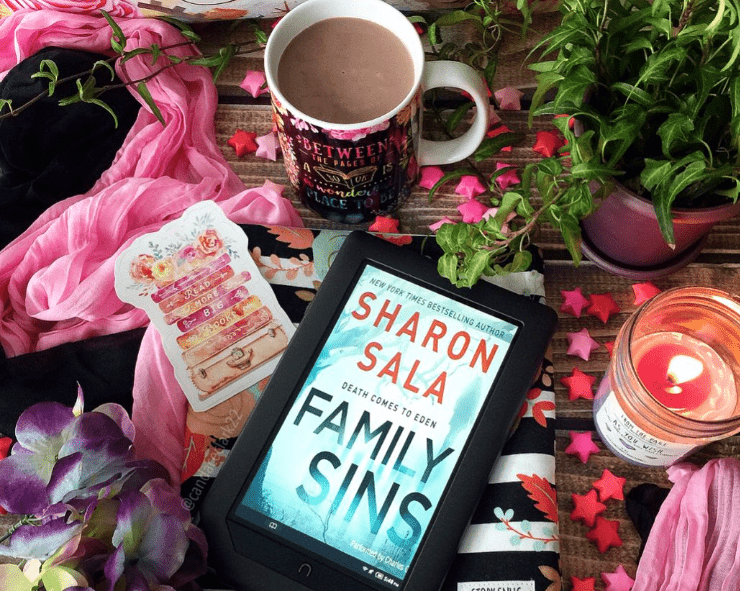 Among her wealthy neighbors, Brenda Geck (Alley) is often regarded as a model citizen. Dedicated to her family, she fosters children, operates a thriving real estate firm, frequently attends church, and generously donates her time to the community. For her good deeds and charity, even the mayor and the local police are applauding Geck. If her neighbors only knew how many dark corners her home's local society matron was concealing. Marie Devereaux (Deanna Milligan) is the only person to come forward and reveal that Geck is a psychopath, bringing a stop to Geck's reign of terror.
Marie and her mother were taken in by the Gecks when Marie was barely a baby. Brenda and her family have abused Marie for years, but Marie has finally found the strength to leave and seek help from Assistant Attorney General Philip Rothman (Patton). Including robbery, rape, arson, insurance fraud, and even kidnapping, she tells her unbelievable tale of what happened in the Geck household behind closed doors. When Brenda Geck and her children were forced to do their mother's bidding under the threat of violence, Rothman set out to prove that anyone can mislead anyone if they present the correct picture.
Related