Kevin Costner is an actor, producer, film director, and musician with numerous accolades under his belt, including two Academy Awards, three Golden Globe Awards, a Primetime Emmy Award, and two Screen Actors Guild Awards. He has starred in numerous blockbuster films, first rising to prominence in The Untouchables and No Way Out. However, if there is anything Costner is known for, it is his baseball films.
Several of Costner's films have had a baseball theme: Chasing Dreams, Bill Durham, Field of Dreams, For Love of the Game, and The Upside of Anger. In three of these films, his character is a pro baseball player, while one is a former pro baseball player. Costner occasionally appears at Texas Longhorns' baseball practices and games in Austin, Texas. He was a close friend of the former coach, Augie Garrido, from Garrido's time coaching at Costner's alma mater, Cal State Fullerton. Additionally, Costner tries to attend all College World Series games that CSUF plays in Omaha, Nebraska. As such, here are all of Kevin Costner's baseball movies, ranked.
5
Chasing Dreams
Chasing Dreams is an American sports drama film released in 982. The film was co-directed by Therese Conte and Sean Roche and starred David G. Brown. The plot follows a teenage boy who feels trapped by his family, farm, and school life. However, after the baseball coach convinces him to play, he finds comfort in the sport and realizes he has a knack for it. While the plot is primarily about Brown's character, Gavin, the film is remembered for Costner's small role as the hero's older brother.
4
For Love of the Game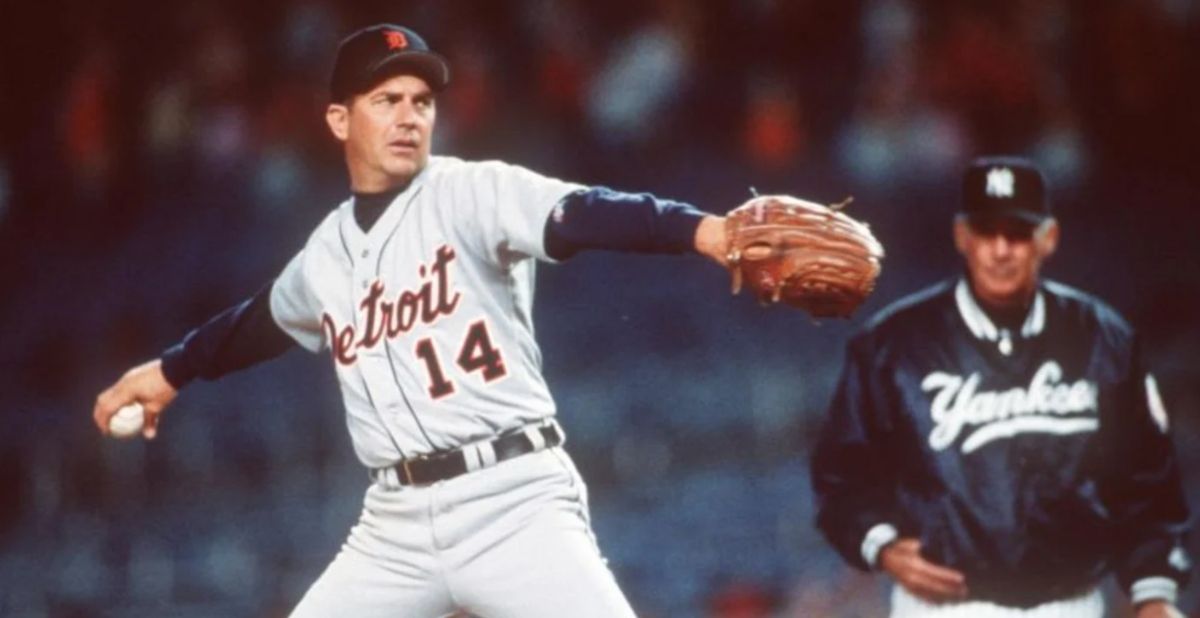 The 1999 sports drama film For Love of the Game was directed by Sam Raimi and written by Dana Stevens. The film is based on Michael Shaara's 1991 novel of the same name. Starring Costner as Billy Chapel and Kelly Preston as Jane Aubrey, the film follows the perfect game performance of Billy Chapel, an aging star baseball pitcher, as he deals with the pressures of pitching in Yankee Stadium in his final outing, calming himself with memories of a long-term relationship. The play-by-play of the game is announced by Vin Scully, a longtime Brooklyn/Los Angeles Dodgers baseball broadcaster, who called four perfect games in his career, and Steve Lyons.
3
The Upside of Anger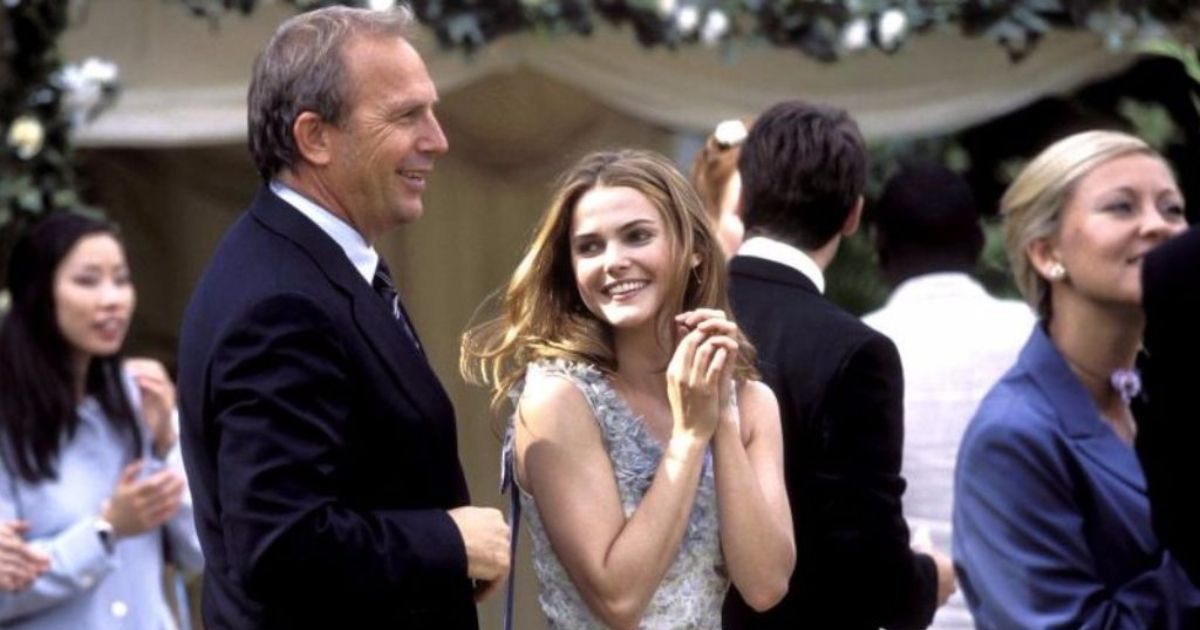 The Upside of Anger is a 2005 romantic comedy-drama written and directed by Mike Binder. The film stars Joan Allen, Kevin Costner, and Evan Rachel Wood. Costner has a supporting role as a former member of the Detroit Tigers player Denny Davies. He now works as a disgruntled radio host, with a major alcohol problem. In the film, he begins dating Terry Wolfmeyer, a newly single mother of four. The film primarily focuses on Terry who, after her husband unexpectedly disappears, must juggle her romantic dilemmas and family dynamics.
2
Bull Durham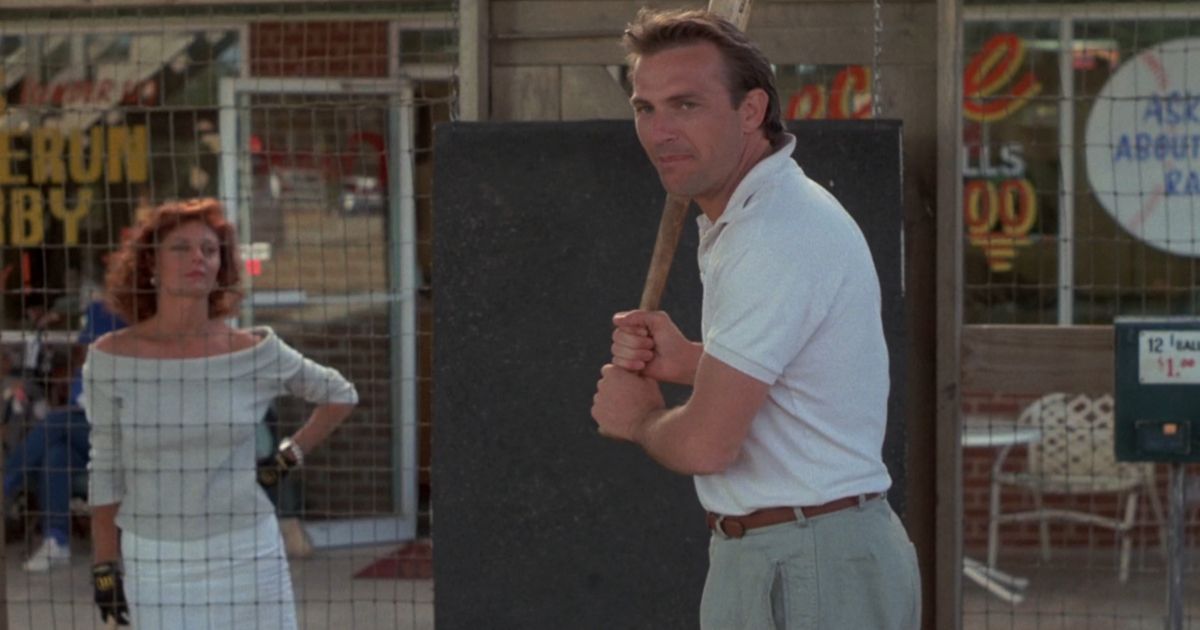 Released in 1998, Bull Durham is a romantic comedy sports film that is partly based on the minor-league baseball experiences of the film's writer and director, Shon Shelton. The film depicts the players and fans of the Durham Bulls, a team in Duham, North Carolina. Costner stars as "Crash" Davis, a veteran catcher from the AAA Richmond Braves, who is brought in to teach rookie pitcher Ebby Calvin "Nuke" LaLoosh about the game. Baseball groupie Annie Savoy flirts with Nuke, but finds herself attracted to Crash. Alongside Cosnter stars Tim Robbins, Susan Sarandon, Robert Wul, Trey Wilson, and Max Patkin.
1
Field of Dreams
Field of Dreams is a 1989 sports fantasy drama film based on W.P. Kinsella's 1982 novel Shoeless Joe. The film stars Costner, with Ray Liotta, Amy Madigan, James Earl Jones, and Burt Lancaster. Costner plays Ray Kinsella, a farmer who builds a baseball field in his cornfield that ends up attracting the ghosts of baseball legends. Among the spirits are Shoeless Joe Jackson (Liotta) and the Chicago Black Sox. Written and directed by Phil Alden Robinson, the film was nominated for three Academy Awards. In 2017, the Library of Congress selected it for preservation in the United States National Film Registry.