Walt Disney theme parks around the world are known for many things. Their grand resort-style hotels, character meet and greets, specialty foods, and themed areas of each park. Of course, Disney theme parks are most well-known for their larger-than-life rides and attractions. With a total of six resorts around the world in Orlando, Anaheim, Tokyo, Paris, Hong Kong, and Shanghai, the Walt Disney Company has created many spectacular rides since Disneyland in California first opened in 1955.
Many of these rides and attractions are based on Disney movies or franchises that they own. Avengers Campus in Disney's California Adventure was designed to emulate the Marvel Cinematic Universe movies and allow guests to interact with their favorite superheroes. Peter Pan's Flight in Disney World's Magic Kingdom is based on the 1953 animated film. Part of the many charms of Disney World and other Disney resorts is that guests get to experience the worlds of their favorite movies and interact with their favorite characters. There's nothing quite like watching the cast members engage with the characters as you roam around the parks trying to get from one ride to another.
While there are many rides that are inspired by movies, there are quite a few movies that are actually inspired by the rides. The idea to turn famous rides into feature film adaptations originated with former Disney CEO Michael Eisner in the late '90s. Eisner was already familiar with the concept of borrowing intellectual property from other areas of the company to create new entertainment for the Walt Disney Company's many properties. Therefore, his idea to use plot lines and characters from attractions at Disneyland or Walt Disney World is unsurprising.
While the majority of the movies based on rides were not as critically or commercially successful as Disney would have hoped, save for the Pirates of the Caribbean franchise, Disney still remains hopeful that these ride-inspired movies will do well and boost the popularity of those rides. This is most recently displayed with Jungle Cruise, which came out in July 2021. Here is every Disney movie inspired by a Disney ride, ranked:
Related: Haunted Mansion Trailer Brings the Disney Ride to Life… Again
The Country Bears (2002)
While not a ride, the Country Bear Jamboree was one of the last attractions that Walt Disney himself personally helped develop. It was originally planned to be part of a never-opened ski resort, and since Walt Disney World opened in 1971, it has been operating there ever since. It is also an attraction at Tokyo Disneyland and formerly at Disneyland in Anaheim. In 2002, it was adapted into a musical road-show comedy titled The Country Bears, but unfortunately, it was a commercial flop. Even with celebrities such as Queen Latifah and Elton John making appearances and a cast list including Christopher Walken, critics were ultimately left unimpressed.
Dinosaur (2000)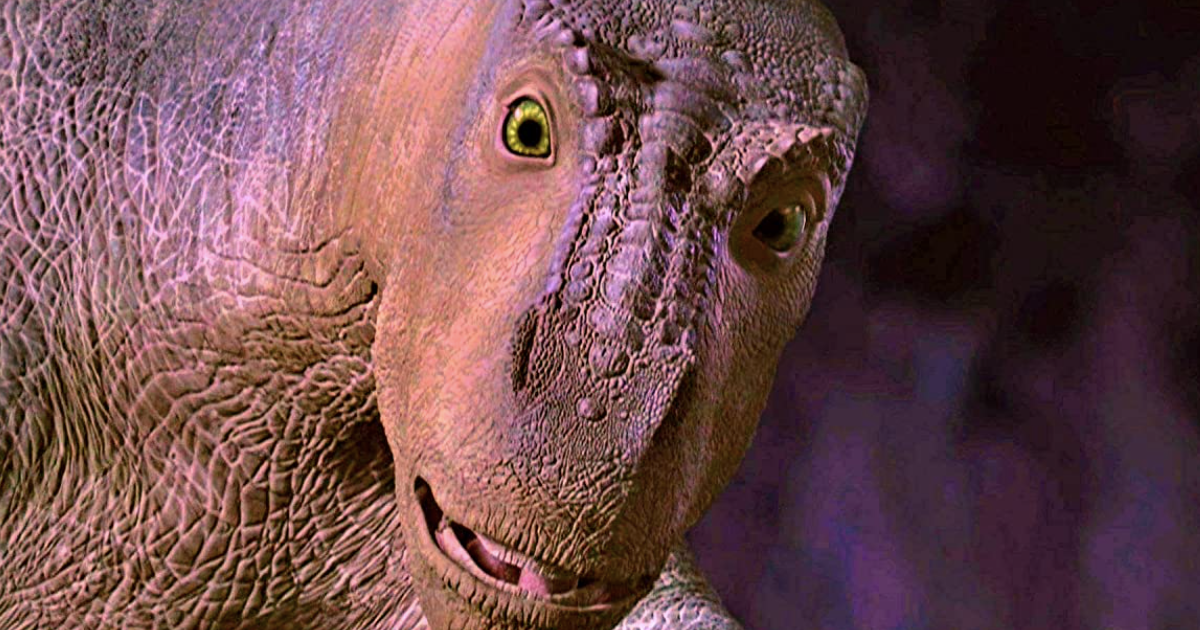 One of the original rides from Disney's Animal Kingdom's opening at Walt Disney World in 1998 was Countdown to Extinction. It takes guests on a prehistoric journey through the Cretaceous period with animatronic Dinosaurs to bring to life what Earth was like 65 million years ago. Two years after the ride debuted, Disney released the movie Dinosaur. The ride was then renamed Dinosaur as well to help promote the movie, and the name has not changed since. Two key dinosaurs from the ride, the Iguanodon and the Carnotaurus, were featured as the main protagonists of the film. D.B. Sweeney even lent his voice to the Iguanodon, named Aladar. Even now, scenes from the film appear before the start of the ride during the pre-ride segment.
Tower of Terror (1997)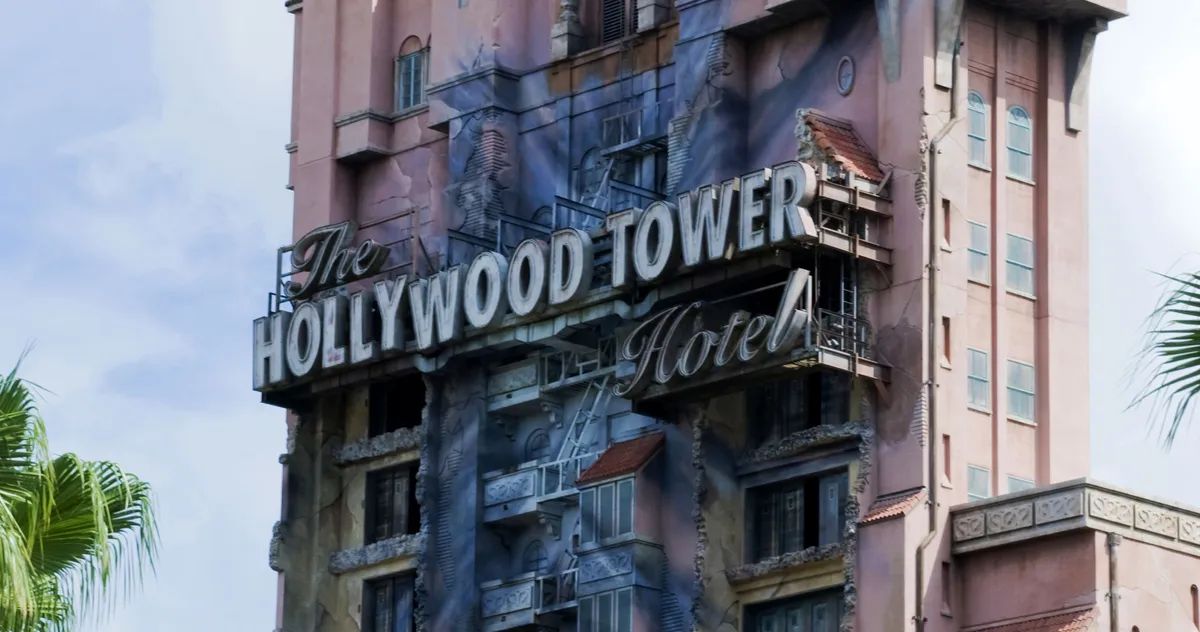 Located at Disney World's Hollywood Studios, Tokyo Disneyland, and Disneyland Paris, the Tower of Terror is a thrill ride known for its infamous elevator drops. The popular park attraction led to Disney's first movie adaptation of a ride, also titled Tower of Terror. Starring Kirsten Dunst and Steve Guttenberg, the movie follows a journalist and his assistants as they investigate the disappearance of five people who mysteriously vanished in the Hollywood Tower Hotel's elevator. It remains Disney's only film adaptation of a ride that was produced for television. Part of the movie was actually filmed at the Tower of Terror attraction in Disney's Hollywood Studios, while the rest of the movie was filmed at a sound stage in California.
After the Walt Disney Company settled its lawsuit dispute with Scarlett Johansson, they announced in 2021 that they were developing a new Tower of Terror movie with Johansson set to star and produce. According to IMDB, it is still in pre-production status.
Mission to Mars (2000)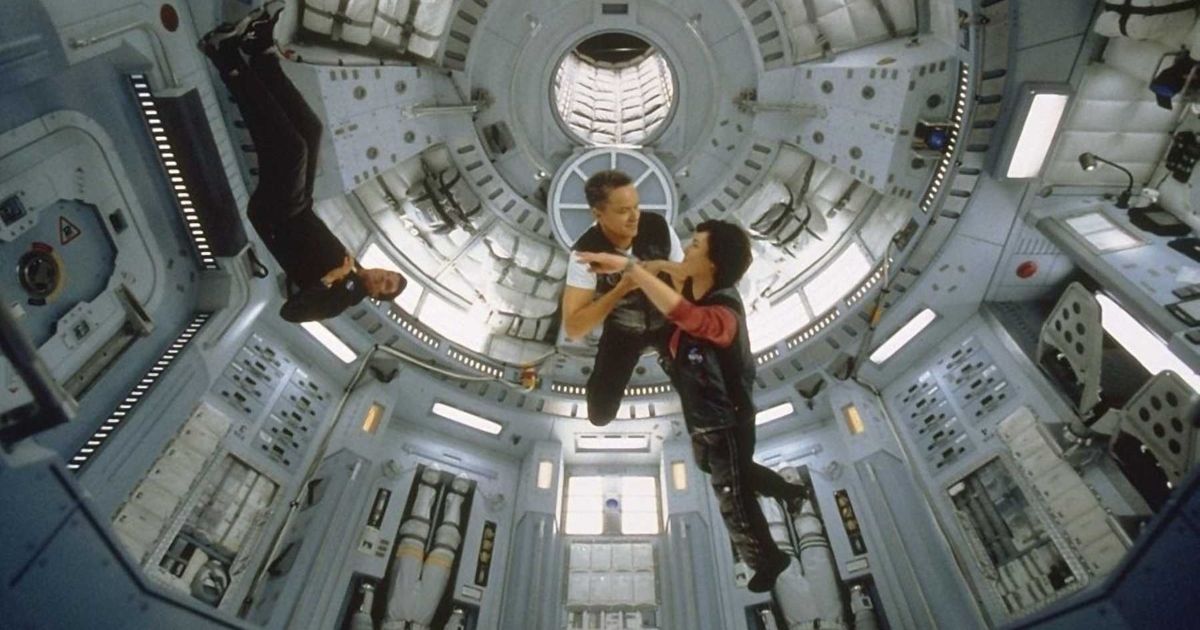 Originally called Flight to the Moon at Disney World and Rocket to the Moon at Disneyland before the name change, Mission to Mars was a space mission simulation that took guests on a trip to outer space. By 1993, both resorts had closed the attraction, but a movie based on the ride was released in 2000. Starring Gary Sinise, Tim Robbins, and Don Cheadle, Mission to Mars follows a rescue mission that has been launched to investigate a tragedy involving a catastrophic disaster that occurred during the first manned mission to explore Mars. The film was not received well other than receiving praise for its visuals.
Related: 10 Disney and Pixar Movies That Should Not Get a Sequel or a Live-Action Remake
Tomorrowland (2015)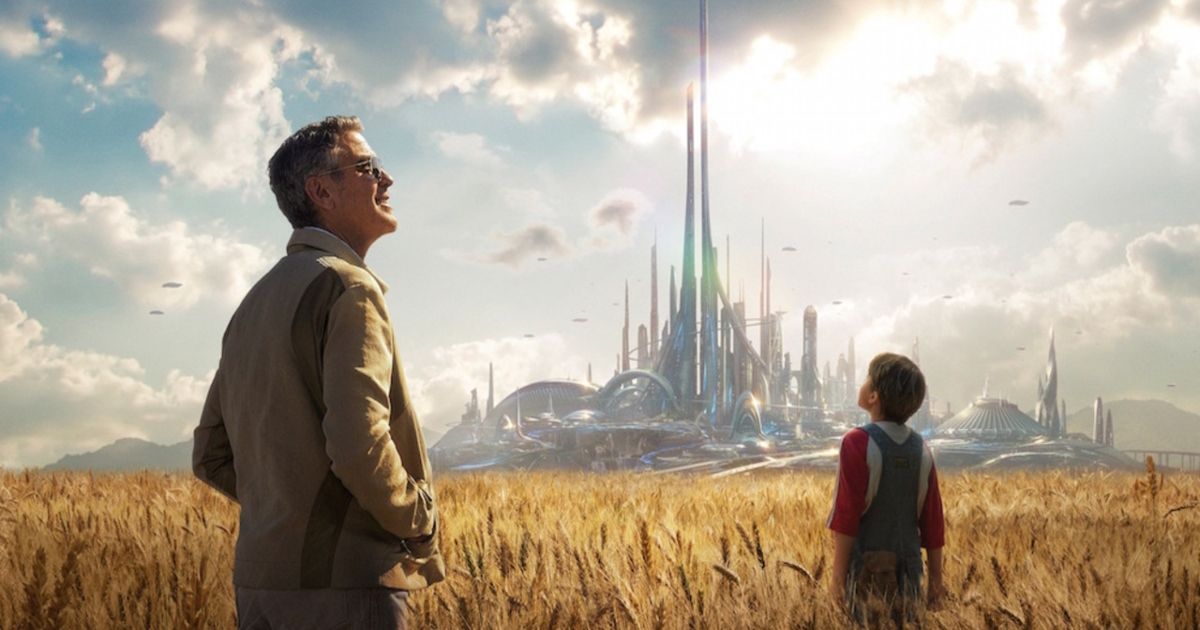 While not actually a ride or attraction, Tomorrowland is a futuristic-themed land located most notably in Disney World's Magic Kingdom, but also located in the other five Disney resorts as well. The 2015 film adaptation of the same name touches on aspects of the land, but it received mixed reviews from critics due to its brief allusions to the innovative titular city as opposed to having a direct focus on the actual Tomorrowland. However, something that is unique about this ride-to-film adaptation is that it directly references Walt Disney as well as mentions one of Disney's most popular rides, It's a Small World. The movie stars George Clooney, Britt Robertson, Kathryn Hahn, Keegan Michael-Key, and Hugh Laurie to name a few.
Jungle Cruise (2021)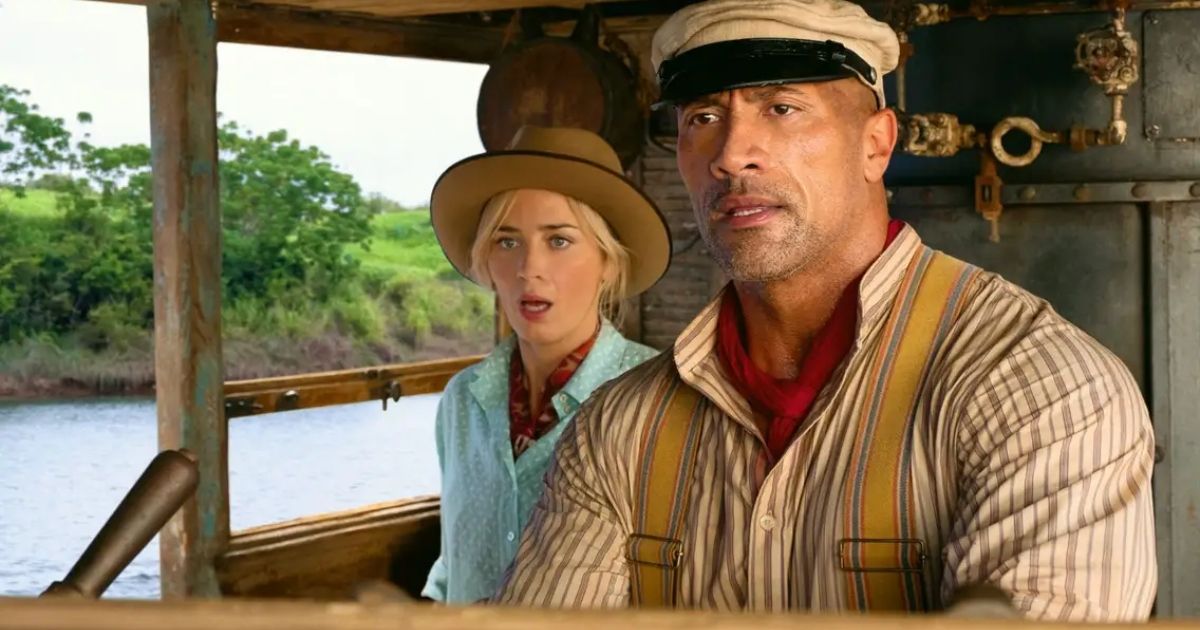 One of Disney World's original attractions, the Jungle Cruise has been a staple experience for many guests' Disney vacations. The immersive attraction takes guests on a tour down the rivers of Asia, Africa, and South America. The riverboat tour is hosted by purposefully over-the-top skippers giving comical spiels as park attendees are able to see impressive animal animatronics over either side of the boat. It is also one of the park's longer rides, which adds to its popularity. The ride is one of Disney's most iconic attractions, and it has been replicated at almost every Disney resort except for the Shanghai and Paris resorts since the original version of the ride debuted at Disneyland California in 1955.
In July 2021, Walt Disney Studios released its film adaptation of the ride, also titled Jungle Cruise. Starring A-listers Emily Blunt and Dwayne Johnson, the movie follows Dr. Lily Houghton (Blunt) as she embarks on a dangerous quest to change the world in 1916. She enlists the help of wisecracking skipper Frank Wolff (Johnson) to guide her and her brother through the Amazon River in his wooden boat. It received a score of only 62% on Rotten Tomatoes, but audiences clearly enjoyed it since it currently holds a 92% audience score.
The Haunted Mansion (2003)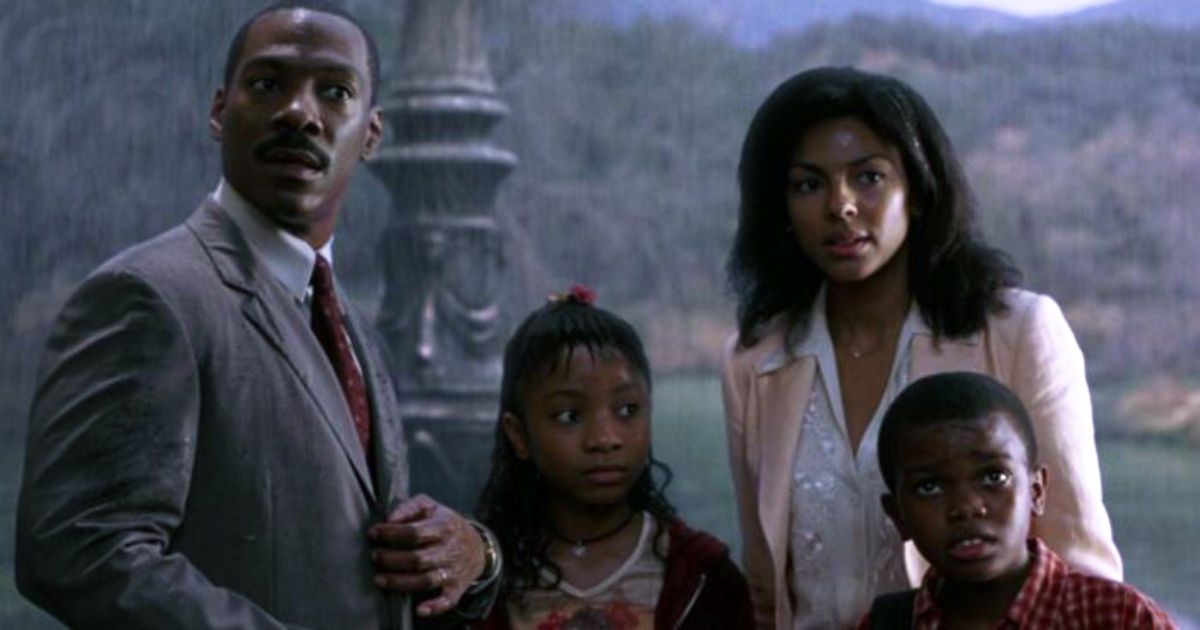 One of the most beloved and iconic Disney rides is none other than the Haunted Mansion. It is located in Disney World's Magic Kingdom, Disneyland, Tokyo Disneyland, Hong Kong Disneyland, and Disneyland Paris. The ride literally takes place inside a mansion. Once park attendees enter, they are brought into the infamous Stretching Room where depictions of what really happened to the former residents of the mansion are shown. Though the designs vary slightly per resort, each iteration takes guests on a spooky tour filled with frights and haunts.
In 2003, Walt Disney Studios adapted the ride into a feature film starring Eddie Murphy. The movie centers around a realtor named Jim Evans (Murphy) who brings his wife and children to a mansion to which they were summoned. They quickly learn that the mansion is indeed haunted. The movie was received poorly by critics, but it remains one of the better-known ride-to-film adaptations from Disney. However, a new movie iteration of the ride is slated to be released in July of this year and will star Jamie Lee Curtis, Rosario Dawson, and Owen Wilson.
Pirates of the Caribbean: The Curse of the Black Pearl (2003)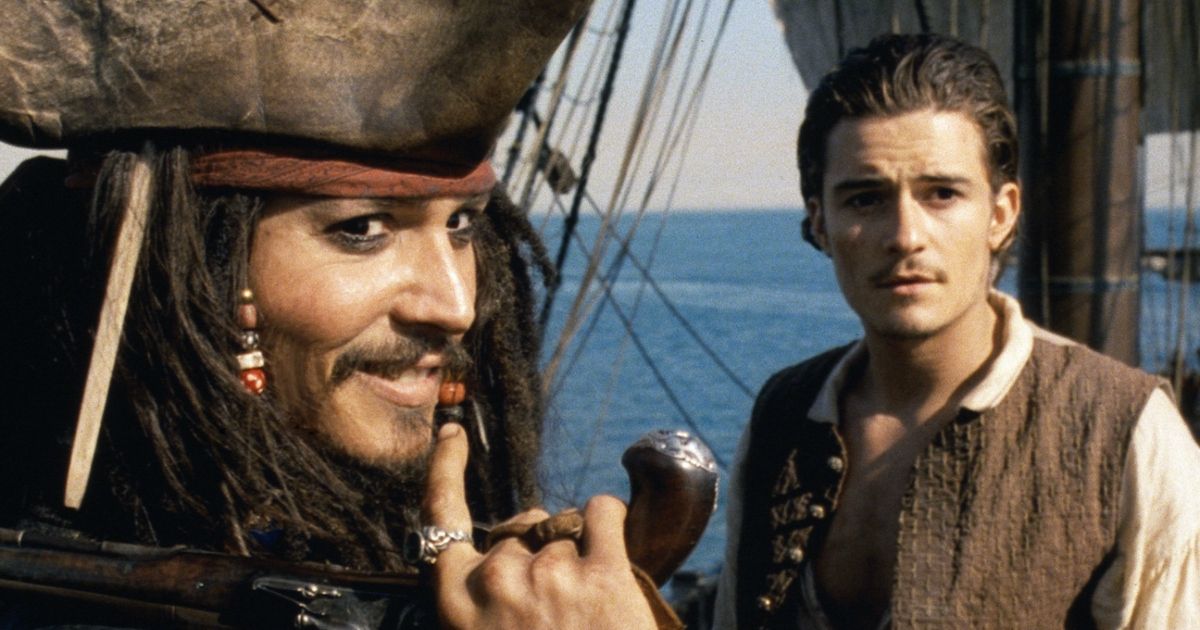 Inarguably Disney's most successful effort in adapting a ride into a feature-length film, Pirates of the Caribbean: The Curse of the Black Pearl is a fan favorite and faired the best with critics. It is also the only ride-to-film adaptation that has led to an entire franchise surrounding the famous attraction. Despite that the rest of the films in the franchise did not do well critically, the five-movie series remains popular among fans of Jack Sparrow and his antics.
A version of this ride can be found in Disney World's Magic Kingdom, Disneyland, Disneyland Paris, Tokyo Disneyland, and a reimagined version at the Shanghai resort. It was the very last attraction that was ideated and personally overseen by Walt Disney, and it has remained one of the most popular rides of every Disney theme park resort. Disney announced that it had plans for a sixth installment of the swashbuckling pirate franchise, but as of November 2022, according to ScreenRant, it is still in production with no release date in sight.