Movies Reviews
Corey Mylchreest From Queen Charlotte: Everything We Know
Corey Mylchreest is perhaps known best for his performance as Adonis in 'The Sandman.' However, fans will be interested to know that Corey has his roots in theatre and is also an alumnus of the Royal Academy of Dramatic Art. Besides, Corey also dazzled audiences as Romeo in a  production of Romeo and Juliet directed by Alisdair Middleton. Eventually, Netflix noticed the actor's natural talent and offered him an opportunity to appear as Young King George in the 2023 TV series 'Queen Charlotte: A Bridgerton Story.' Since Corey is a new face in the entertainment industry, fans are quite eager to find out more about his life. Well, fret not because we come bearing answers!
Corey Mylchreest's Background
Unfortunately, Corey Mylchreest prefers to keep his birthdate under wraps, although we do know that he was born in England in 1998 and is around 25 years of age at the time of writing. Besides, from the looks of it, Corey belongs to a close-knit and loving family who encouraged him to follow his dreams and pushed him toward new experiences. Incidentally, Corey discovered his passion for acting and theatre at a young age, which made him determined to pursue it as a career. Hence, he went on to become a member of the Junior Guildhall School of Music and Drama, the Junior Central School of Speech and Drama, as well as the National Youth Theatre, which provided him with some much-needed experience. Subsequently, after graduating from high school, Corey worked hard to get into the Royal Academy of Dramatic Art (RADA), where he earned a Bachelor of Arts degree in Acting (H Level). Furthermore, while at RADA, Corey got to work on several productions ranging from theatre performances to short films, which proved helpful in preparing him for the filming industry.
Corey Mylchreest's Profession
Corey started his acting journey through several junior and high school drama groups and even appeared as Romeo in a production of Romeo and Juliet directed by Alisdair Middleton. After entering the Royal Academy of Dramatic Art, Corey got an opportunity to be a part of several productions, with a few notable roles being Henry in the short film 'The Unravelling,' Bloody Captain / Seyton in 'Macbeth,' Octavius / Decius Brutus in 'Julius Ceasar,' Claudius in 'Hamlet,' and Auberon in 'Tales from the Vienna Woods,' among others. After graduation, Corey took on the role of Leon in the 2021 short movie 'Mars,' before appearing as Adonis in an episode of 'The Sandman.' Eventually, in 2023, Netflix offered him the main role of Young King George in the TV series 'Queen Charlotte: A Bridgerton Story,' which Corey was too happy to accept. Moreover, he is currently represented by the Independent Talent Group and appears as John Hubbard in the short movie 'Elevator Pitch,' which is still in post-production.
Is Corey Mylchreest Dating?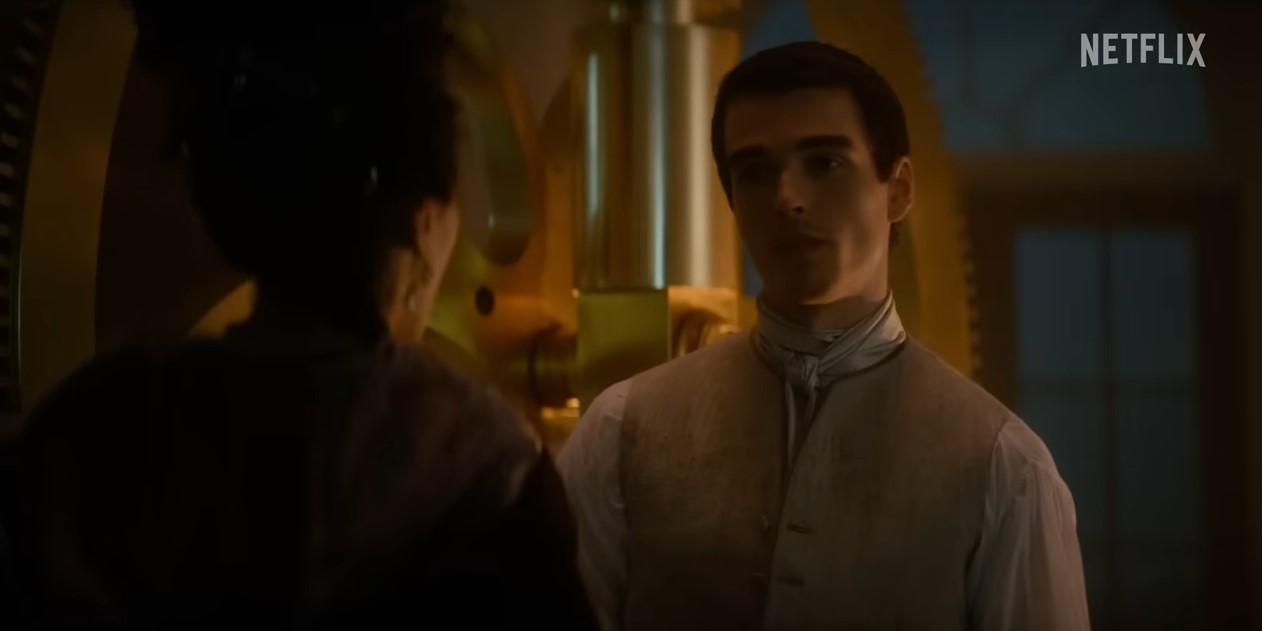 Although Corey Mylchreest prefers privacy and likes to keep his personal life under wraps, we are happy to report that the actor is in a happy relationship. He even spoke about his girlfriend in an interview during the Los Angeles premiere of 'Queen Charlotte: A Bridgerton Story,' and claimed that they binged the while of Bridgerton together as he was not familiar with the show or the setting. However, readers should note that Corey prefers to keep his girlfriend's identity a mystery, as she is not featured on any of his social media accounts. In the meantime, Corey is also working hard to further his career, and we wish him the best in all his future endeavors.
Read More: India Amarteifio From Queen Charlotte: Everything We Know