Movies Reviews
Christian Gerhartsreiter: Where is the Killer and Con Artist Now?
When it comes to the world of crime, those who are accused of committing said actions often garner the attention of the world. Consider Christian Gerhartsreiter, whose life was the focus of 'Blood & Money' season 1 episode 8, as the show shared the story of a man who would change identities often and was responsible for several other crimes. The things done by Gerhartsreiter affected many and led him to become a subject of national curiosity. Naturally, people cannot help but wonder where he is these days, and we are here to answer the same!
Who is Christian Gerhartsreiter?
Though records stated that Christian Gerhartsreiter was born on February 21, 1961, to Simon and Irmgard Gerhartsreiter in Siegsdorf, Germany, he himself claimed to have been born on February 29, 1960. The German man also has a younger brother named Alexander Gerhartsreiter. Christian Gerhartsreiter arrived in the USA by stating that he had been invited by Elmer and Jean Kelln, two tourists he had met in his home country.
After he set foot on American soil, Christian started to live a life of falsehood and would introduce himself using different names. He went on to complete his schooling at Berlin High School before attending the University of Wisconsin–Milwaukee. In order to cement his citizenship, he ended up marrying a woman named Amy Jersild Duhnke in 1981 but apparently left her the day after the ceremony, with Duhnke filing for divorce in 1992.
Out of all of his aliases, there are three that stand out the most. The first is that of Christopher Chichester. This was the name he used while living in San Marino, California, as a tenant for DiDi Sohus. However, after the disappearance of Jonathan and Linda Sohus, the former being DiDi's son, he caught the eye of law enforcement, as he had told his landlady that her son and his wife were on a secret "mission," which gave her a sense of security regarding Jonathan's disappearance.
However, when Gerhartsreiter abruptly left the San Marino property and Jonathan's pickup truck was found missing, DiDi told the police everything. Soon afterward, the German man was living in Greenwich, Connecticut, as Christopher Crowe and tried failed to retain several jobs. However, when the police once again connected him to the Sohus case, owing to the fact that someone reported that he was trying to sell a pickup truck identical to Jonathan's, Gerhartsreiter decided to change his identity once more. This only got worse after Jonathan's remains were believed to have been found in the backyard of his home in May 1994.
1995 saw Gerhartsreiter as James Frederick Mills Clark Rockefeller, claiming to be connected to the well-known Rockefeller family. This allowed him to get married to Sandra Boss, a high-level employee at McKinsey. The two lived in Cornish, New Hampshire, and welcomed their daughter in 2001. However, Sandra claimed that her husband was emotionally abusive and kept tight control of the finances.
Tired of her husband's actions, Sandra hired a private investigator to learn more about her husband and quickly realized that he was not who he claimed to be. She immediately filed for divorce and changed the legal names of herself and her daughter. Later on, she would reveal that he had agreed to hand over the custody of his daughter with three supervised visits per year for $800,000, two cars, ehr management ring, and a dress.
Where is Christian Gerhartsreiter Now?
On July 27, 2008, Gerhartsreiter kidnapped his daughter during one of his supervised visits. After a weeklong search, he was arrested by the police in Baltimore, Maryland, on August 2, 2008, while under the alias Charles "Chip" Smith. Fortunately, his daughter was unharmed from the whole ordeal. The trial that followed uncovered Gerhartsreiter's real identity via the use of fingerprints. Following a lengthy trial, he was convicted on June 12, 2009, on charges of kidnapping, battery, and assault with a dangerous weapon (the SUV used to kidnap his daughter). For his crimes, he was sentenced to 4-5 years in prison and a concurrent 2-3 years for assault.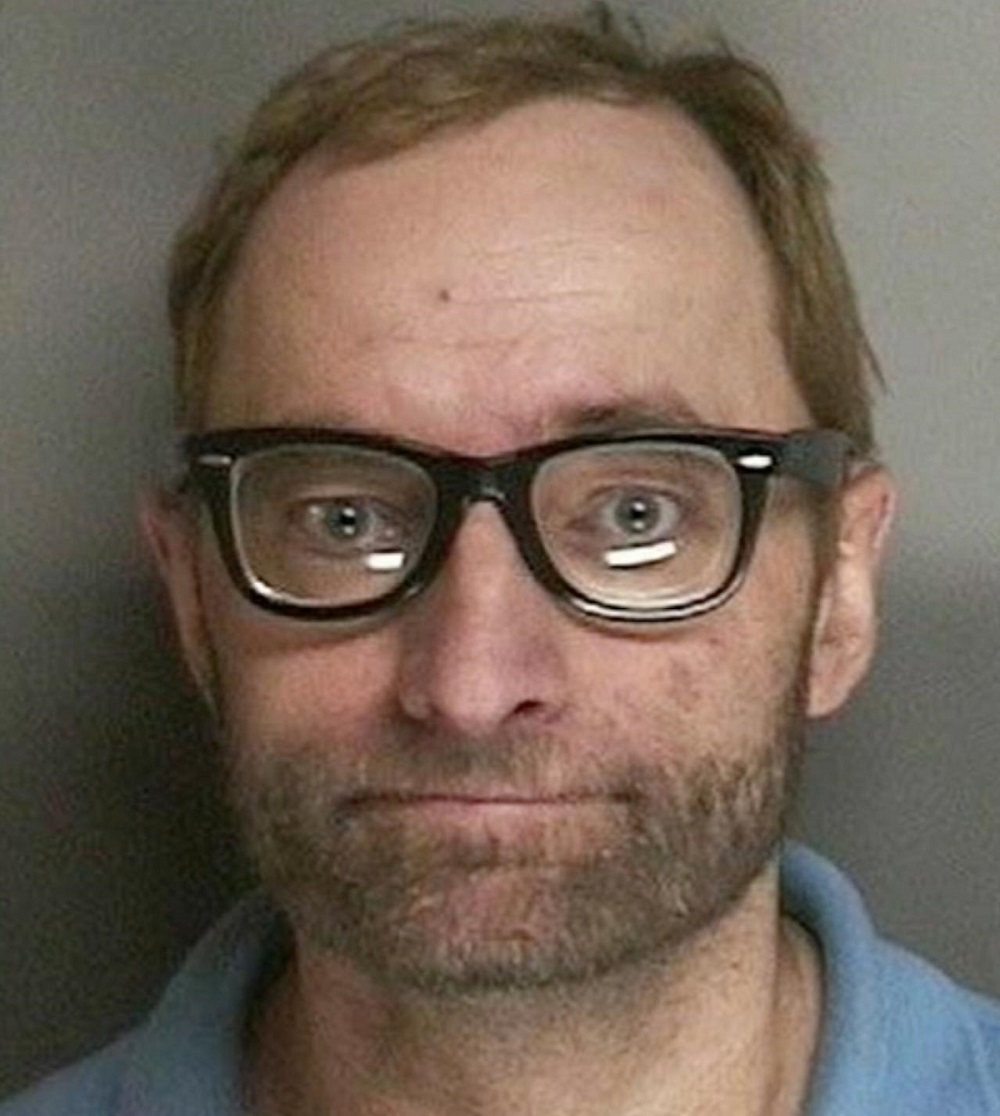 After Gerhartsreiter's identity was established, he was linked to the Sohus case and was charged by Los Angeles County on March 12, 2011, for the murder of Jonathan Sohus. The prosecution pointed out the various connections that he had to the case, which convinced the jury to declare him guilty of one count of first-degree murder on April 10, 2013. On August 15, 2013, he was sentenced to 27 years to life in prison, with a possibility of parole in December 2029, following a potential hearing for the same in November 2028. At present, Gerhartsreiter is serving his sentence in California's San Quentin State Prison.
Read More: Jonathan and Linda Sohus Murders: How Did They Die? Who Killed Them?