Movies Reviews
Best Kristen Stewart Movies, Ranked by Rotten Tomatoes Score
Kristen Stewart is an actor best known for playing Twilight's protagonist, Bella. However, her career ranges far beyond the series, swinging from low-budget indie movies such as Personal Shopper to other crowd-pleasers including the Charlie's Angels reboot. Receiving huge acclaim for her role as Princess Diana in Spencer, she is an Oscar-nominee and a BAFTA-winner. After acting for most of her life, Stewart knows her way around the industry and has more recently begun writing and directing her own projects. Her short film Come Swim, which she wrote and directed, was released in 2017, and she has directed music videos for the likes of Chvrches and Boygenius.
Since Stewart's best performances tend to be in the smaller releases, the breadth of her talent isn't always obvious. After her Oscar nomination she said in an interview with L'Officiel that "the gift of [the nomination] was really nice. It's nice not to make marginal arts, it's nice to have everyone go: 'This was cool.'" With over 50 acting credits to her name, it can be hard to know where to start with her movies, so here are Kristen Stewart's 17 best movies, ranked by their score on Rotten Tomatoes.
17
The Cake Eaters (2007) — 64%
Firstly, we have The Cake Eaters, written by Jayce Bartok and directed by Mary Stuart Masterson. Stewart plays Georgia, a 15-year-old with a genetic disease who only has so many years to live. She becomes involved with Beagle, five years her senior. Georgia and Beagle's families turn out to be intertwined because her grandmother and his father have been secretly seeing each other for years. When Beagle's older brother, played by Bartok, returns home after an absence, he kicks off transformative arcs for all involved. While the movie breaks no new ground, its stars put in impressive performances which allow for greater emotional payoff than it necessarily earns.
16
The Yellow Handkerchief (2008) — 65%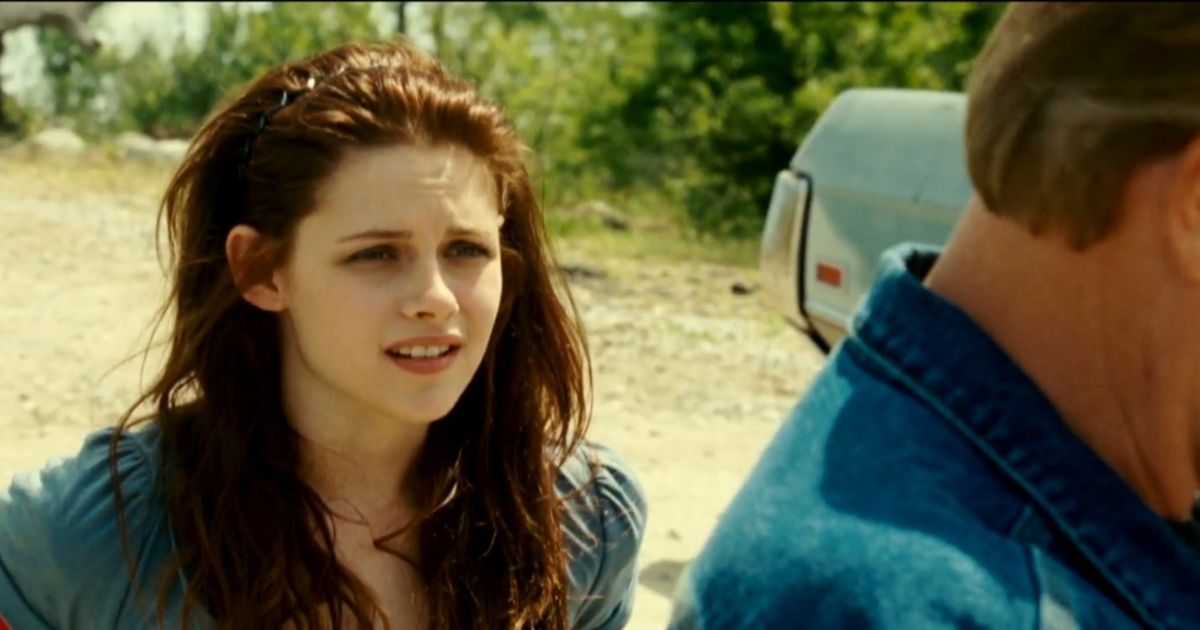 The Yellow Handkerchief is another quiet indie movie from early in Stewart's catalog. Here, she plays Martine, who tags along on a road trip with Eddie Redmayne's Gordy. The two are soon joined by Brett, a recently released convict, played by William Hurt, on the way to reunite with his wife. This trio sets out on a relatively aimless journey through Louisiana, the views of which add great texture to the movie. Though its wandering, leisurely plot isn't to everyone's taste, if you're a fan of brooding interiority — which Stewart is so good at conveying — then this one's for you.
15
Lizzie (2018) — 66%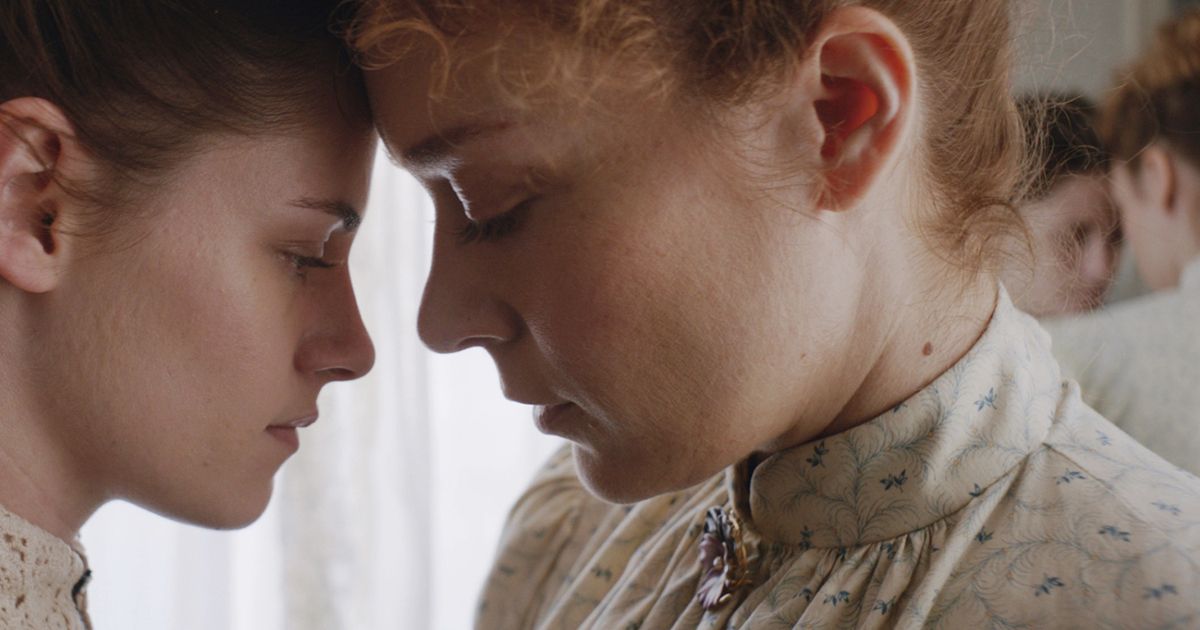 In Lizzie, a portrayal of the infamous Lizzie Borden murders, Stewart plays Bridget, Lizzie's maid. The cast also includes Chloë Sevigny in the titular role, and Fiona Shaw and Jamey Sheridan as her ill-fated parents. While many will know the gist of this story, the movie does well to develop it beyond shocking action by giving us a peek into the emotions driving the events. A great example of the depth added here is the relationship between Bridget and Lizzie, which breathes new life into this story. Sevigny and Stewart are a well-balanced pair, and the success of this movie is in no small part thanks to them.
14
The Runaways (2010) — 69%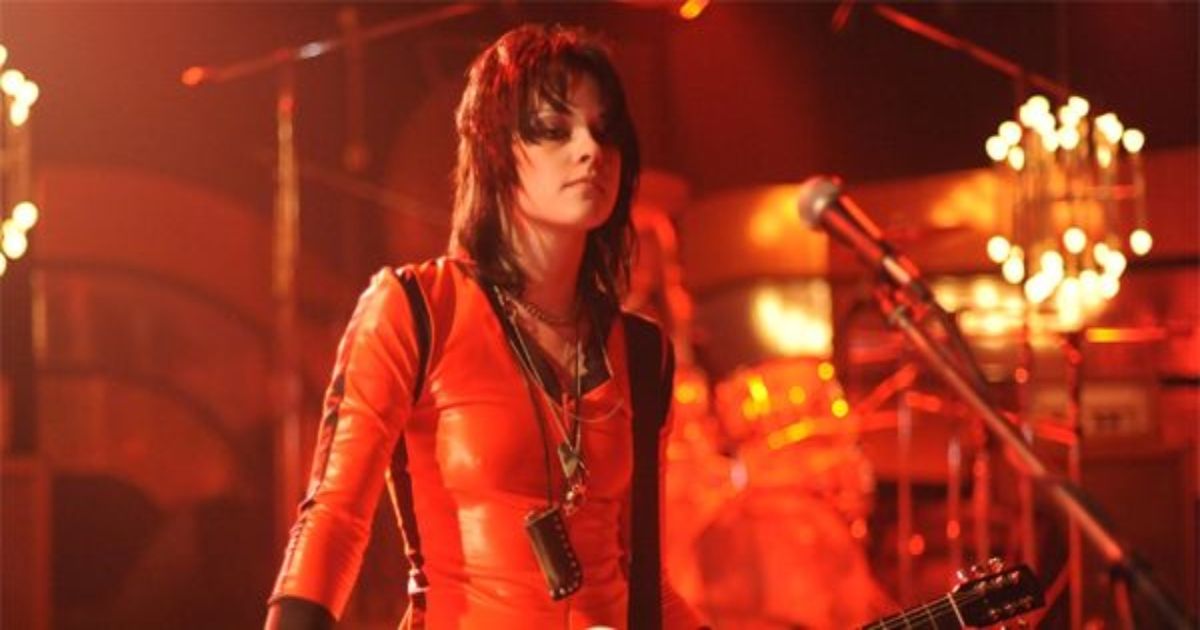 The Runaways sees Stewart as a young Joan Jett, ready to start a band. She meets Michael Shannon's character Kim Fowley, who becomes her manager, and finds Cherie Currie, played by Dakota Fanning, to be the frontwoman. In an interview with the Chicago Tribune, Stewart describes Jett, saying, "She's really, really sensitive and delicate which is why she's sort of that explosive as well," and this insight into her character makes it clear how much detailed attention she pays to her roles. Directed by Floria Sigismondi, who primarily works on music videos, the movie has a great sense of rhythm. It's stylish and full of energy, representing the hectic feeling of the band expertly.
13
Camp X-Ray (2014) — 75%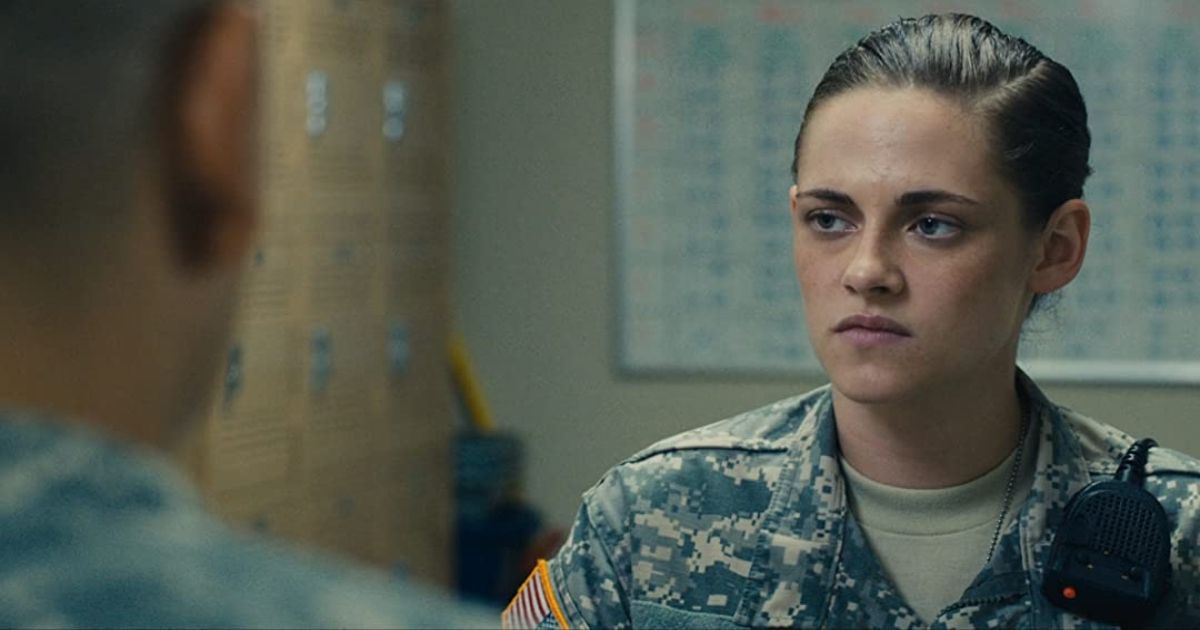 Stepping into the role of a soldier in Camp X-Ray, Stewart plays Cole, who is stationed in Guantánamo Bay. Slowly, she befriends Ali, played by Payman Maadi, in a fairly run-of-the-mill unlikely connection story. However, what is anything but standard is the performances put in by Stewart and Maadi, who elevate the basic screenplay they were given. Stewart does what she does best, which is walking the line in her performance between showing us a deeply repressed character and somehow still managing to convey what's buried so deep.
12
Zathura (2005) — 76%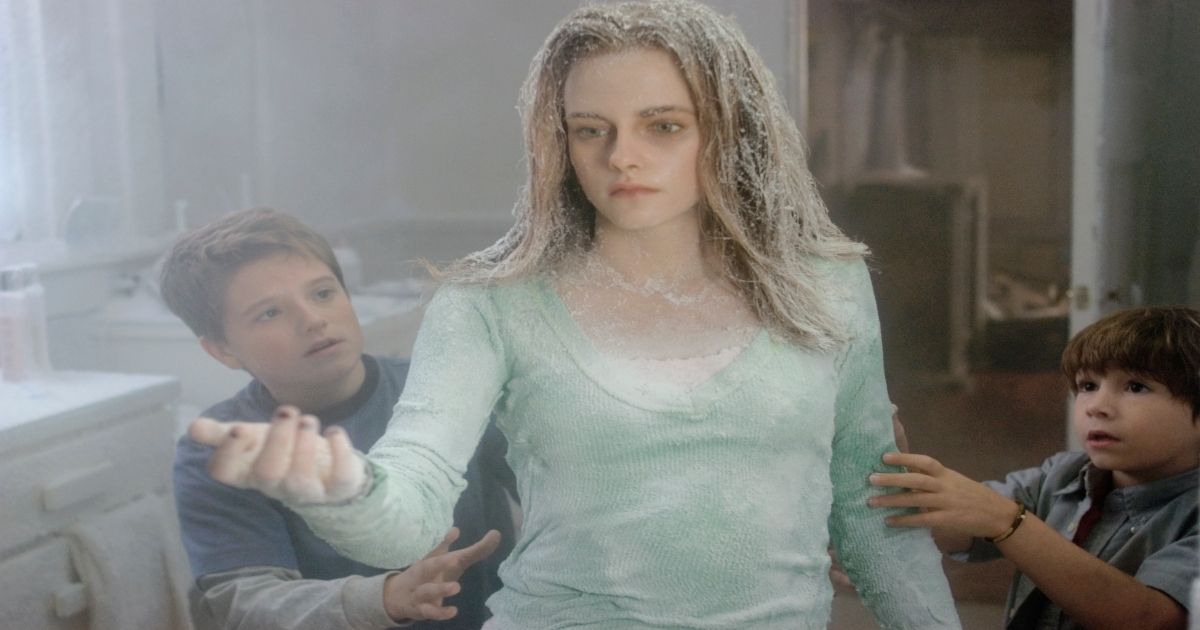 Zathura stars a young Josh Hutcherson and Jonah Bobo as brothers left to their own devices by their father who was unexpectedly called into work. Under orders not to leave the house, the children decide to pass the time playing a board game which turns out to be more than meets the eye. They are launched into space and must find their way home. Stewart's role is relatively minor here, playing the older sister who is napping for much of the run-time and frozen for another good chunk. But, overall it's a lot of fun and better than you might expect from a movie based on a board game.
11
Panic Room (2002) — 76%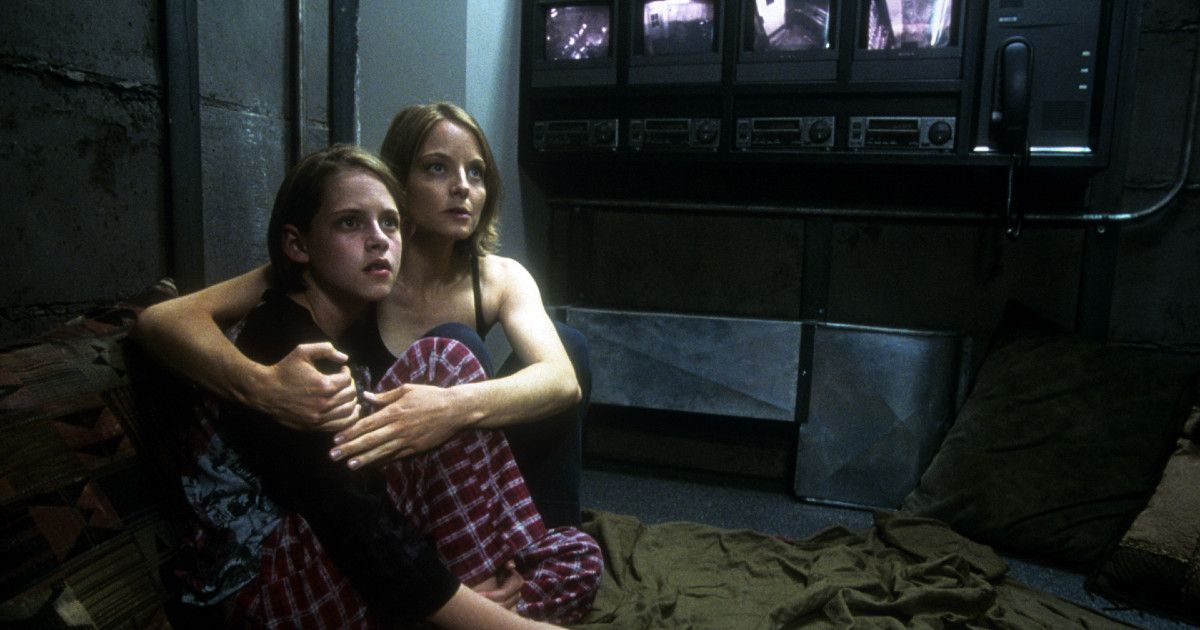 One of Stewart's earliest roles is that of Sarah in Panic Room. She and her mother — Meg, played by Jodie Foster — are trapped in their panic room after three men break into their home. While you'd think a panic room would be the safest place for them, what the intruders are looking for is also in there with them. This, along with the fact that Sarah is diabetic, ratchets up the tension, making for an excellent thriller. The one location set up could have run out of steam, but it actually works in the movie's favor, enabling the plot to take more interesting turns than the standard fare.
Related: Panic Room – David Fincher's Most Underrated Film
10
Speak (2004) — 80%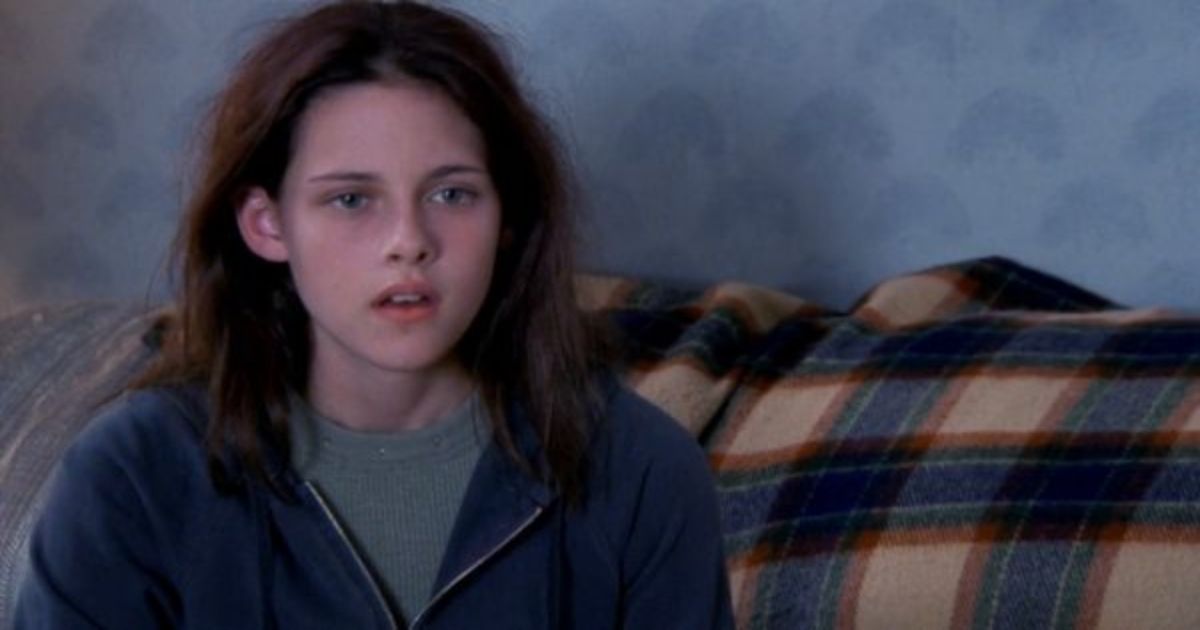 Speak finds Stewart in the role of Melinda, a teenager being shunned by her friends after calling the police on a party. The events of this party and the subsequent mistreatment from her friends have led to Melinda becoming selectively mute. While the movie does cover dark themes and traumatic events, it also offers a light at the end of the tunnel when Melinda finds solace in an art class. It's simply done and well executed, with the central metaphor of her literal muteness reflecting her inability to share her story being effective rather than overplayed.
9
Crimes of the Future (2022) — 80%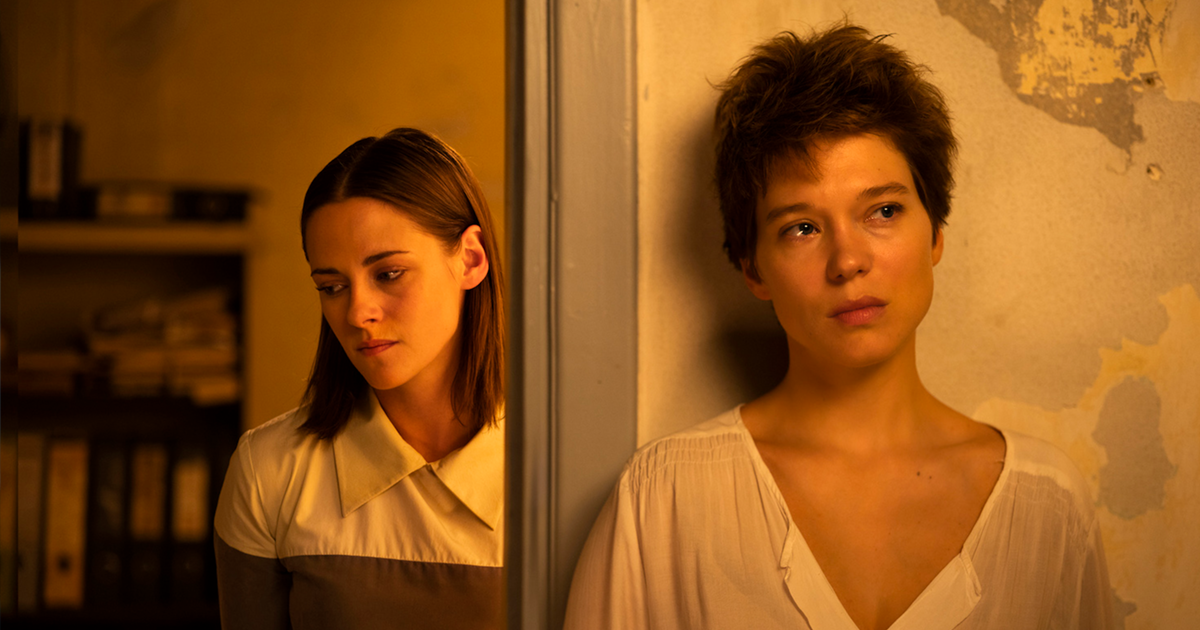 In a typical Cronenbergian body horror turn, Crimes of the Future features a near-future world in which "accelerated evolution" is becoming the norm, where humans can alter their biological makeup at will. Viggo Mortensen stars as Saul Tenser, a performance artist who sprouts new organs and has them removed in front of an audience with his partner Caprice, played by Lea Seydoux. Stewart plays Timlin, an investigator watching their every move. Crimes of the Future is by no means David Cronenberg's most exciting or forward-reaching work, but it remains interesting all the same.
Related: Crimes of the Future, Explained: Dissecting David Cronenberg's New Movie
8
Personal Shopper (2016) — 81%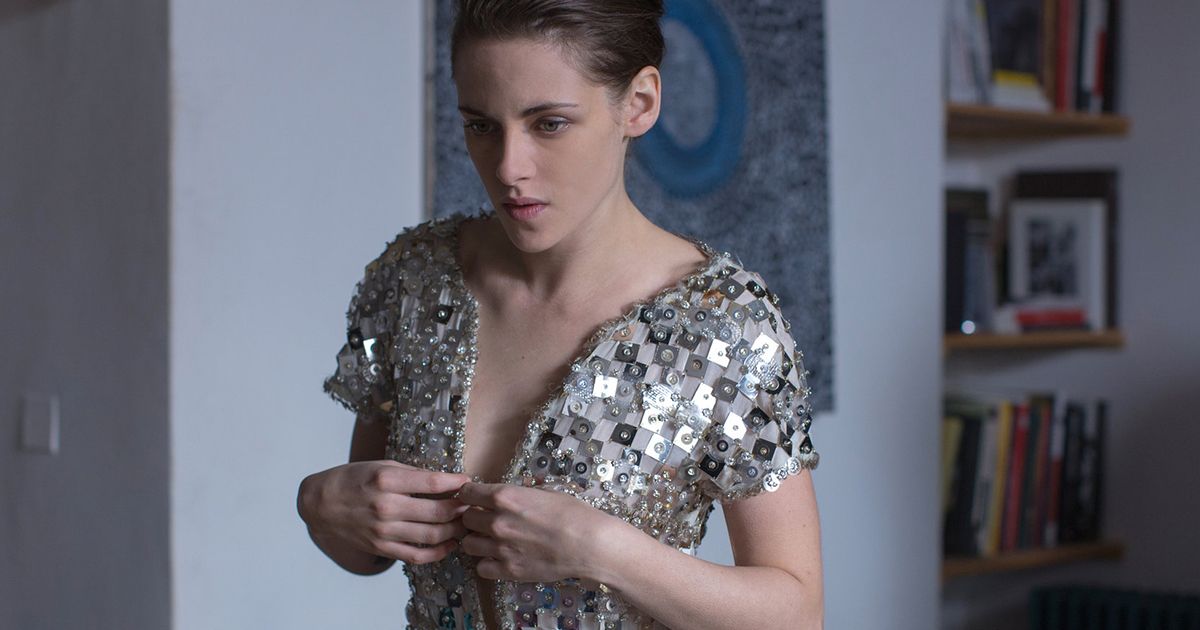 Nominated for the Palme d'Or at Cannes in 2016, Personal Shopper stars Stewart as Maureen, an American in Paris whose twin brother recently passed away. She works as a personal shopper for famous women and also happens to be a spiritual medium. Her time is balanced between work and searching for signs of her brother until she begins to receive anonymous messages. Stewart puts in one of her best performances here, conveying grief with clarity and taking the movie's tonal shifts in stride. The movie's ambiguity is its strength, allowing the audience to draw their own conclusions and read Maureen's story in their own way.
7
Happiest Season (2020) — 82%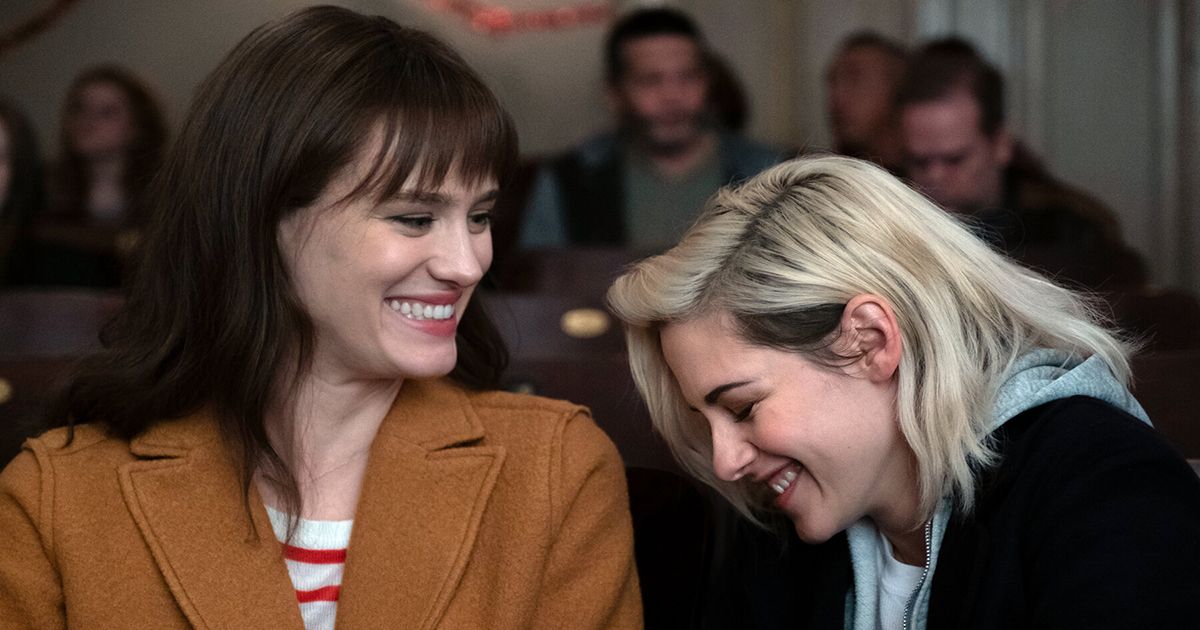 From a grief-stricken thriller to a festive romantic comedy, Stewart and Mackenzie Davis play the central couple in Happiest Season. Harper, played by Davis, invites Stewart's Abby home to her family's house for Christmas, only for Abby to find out that they must pretend to be just friends as Harper hasn't yet come out to her family. With supporting efforts from Aubrey Plaza, Alison Brie, and Dan Levy, the cast is full of hilarious stars. It's heartwarming, funny, and full of romantic chemistry — everything you need from a Christmas rom-com.
6
Into the Wild (2007) — 83%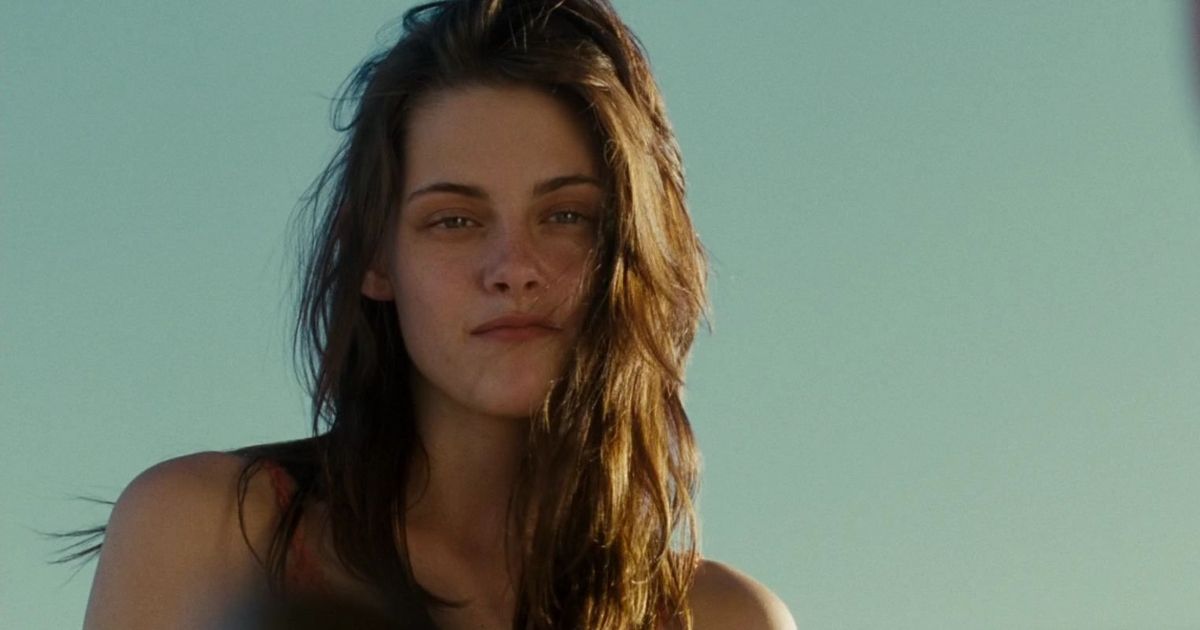 Sean Penn's adaptation of the memoir Into the Wild stars Emile Hirsch in the central role, with Stewart, Vince Vaughn, and Jena Malone in some of the supporting positions. Hirsch plays Chris, a young man from a wealthy family, who donates his savings and possessions and sets out on a journey to Alaska. As with any road movie, he meets strangers along the way who have a huge impact on his perspective on life. Although the premise is not the most original, the movie's sincere emotional core keeps it from falling into cliché.
5
Spencer (2021) — 83%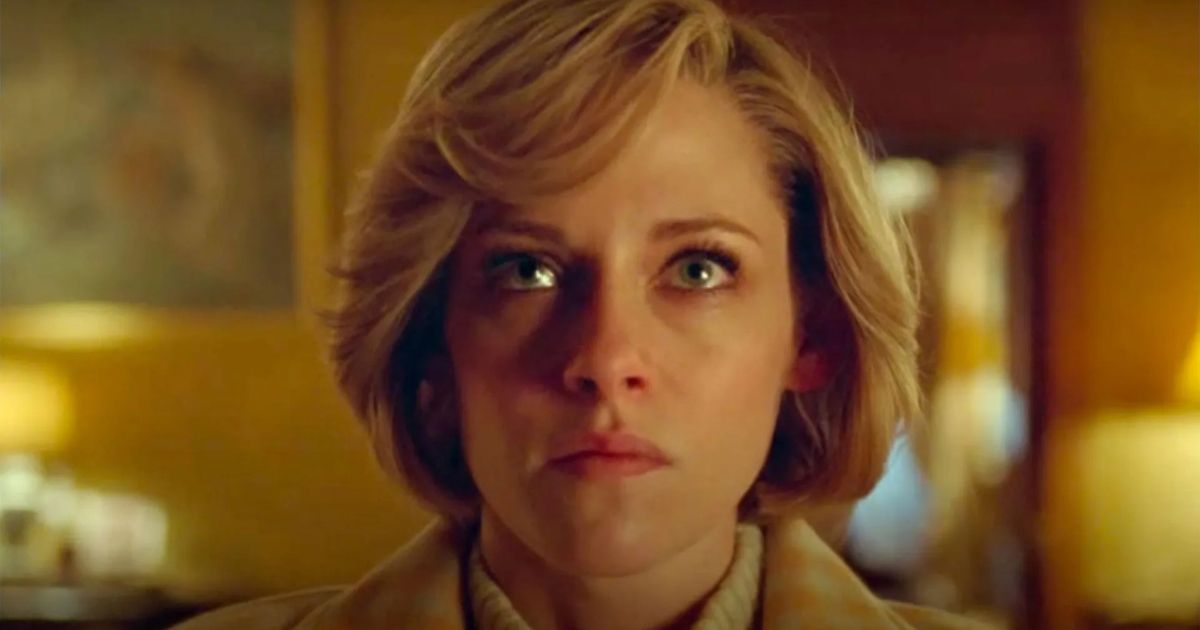 In Spencer, Pablo Larraín's beautiful portrait of Princess Diana, Stewart puts on one of her most impressive performances. She is completely transformed in the role, from Diana's signature hair to her accent. Set over the Christmas period, Spencer is a far cry from Happiest Season, with cold, pained interactions in place of usual festive cheer. We watch as Diana's mental health rapidly declines on arrival at the Queen's estate, which may be cavernous and sprawling, but also maintains a vice-like claustrophobic grip. However, what's so important about Spencer is that it allows Diana to maintain agency and control in spite of her situation rather than resorting to exploiting her story.
Related: Kristen Stewart Played Real Women Who Broke the Mold With These Three Performances
4
Still Alice (2014) — 85%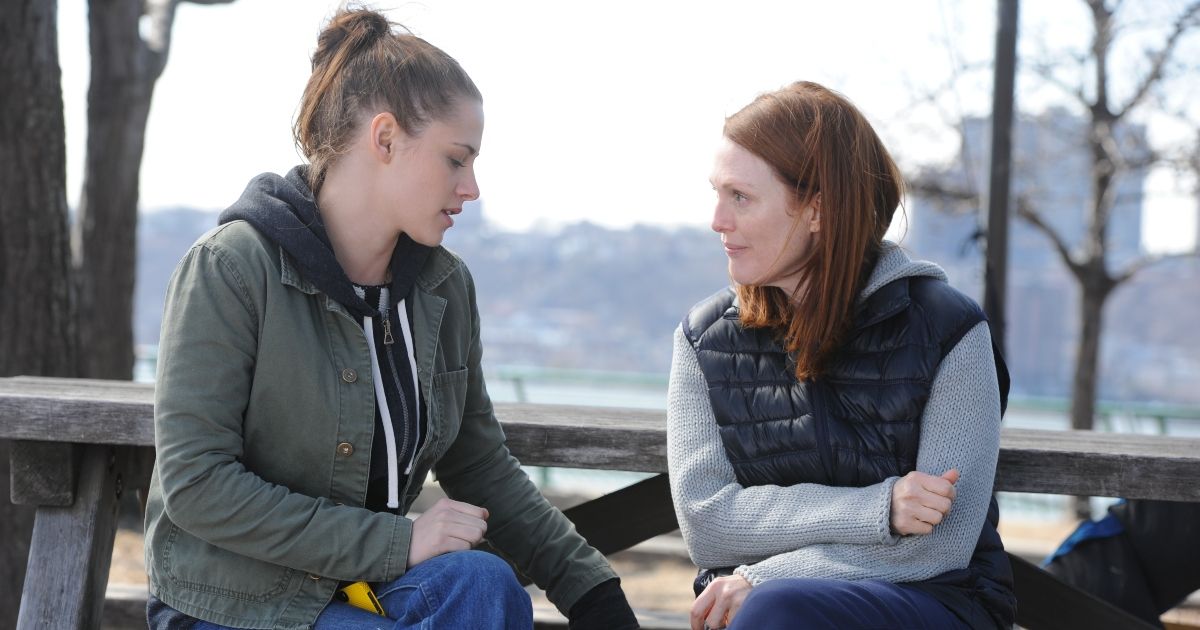 Still Alice takes on the experience of Alzheimer's disease from the perspective of Alice, a linguistics professor played by Julianne Moore. As the disease worsens, Alice's relationships with family members played by Alec Baldwin, Stewart, and Hunter Parrish, are strained and changed. With such harrowing subject matter, it's heartening that the movie focuses on Alice herself and the ways in which she is able to maintain normalcy despite the approach of the inevitable. After working together on the movie, Moore describes Stewart as someone with an "enormous reserve of emotion at their fingertips. It's just right there. She has a tremendous amount of feeling," (via IndieWire).
3
Adventureland (2009) — 88%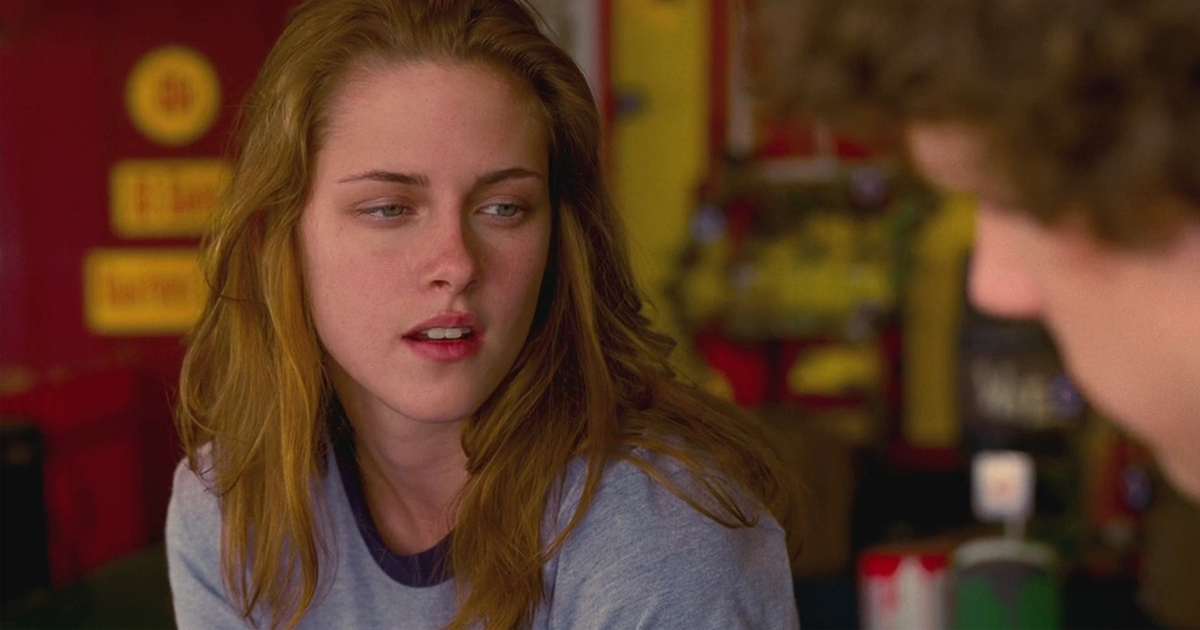 Set in 1987, Adventureland follows James, played by Jesse Eisenberg, who takes a job at an amusement park in the summer before he begins college. Once there, he quickly falls in love with Stewart's character, Emily, and learns a lot about life from his strange workplace and coworkers. The coming-of-age story isn't revelatory, but it packs in more charm than you might expect. Its late-80s setting adds to the endearing quality built throughout. Eisenberg and Stewart have awkward but interesting chemistry in a way that feels real as well as humorous.
2
Clouds of Sils Maria (2014) — 91%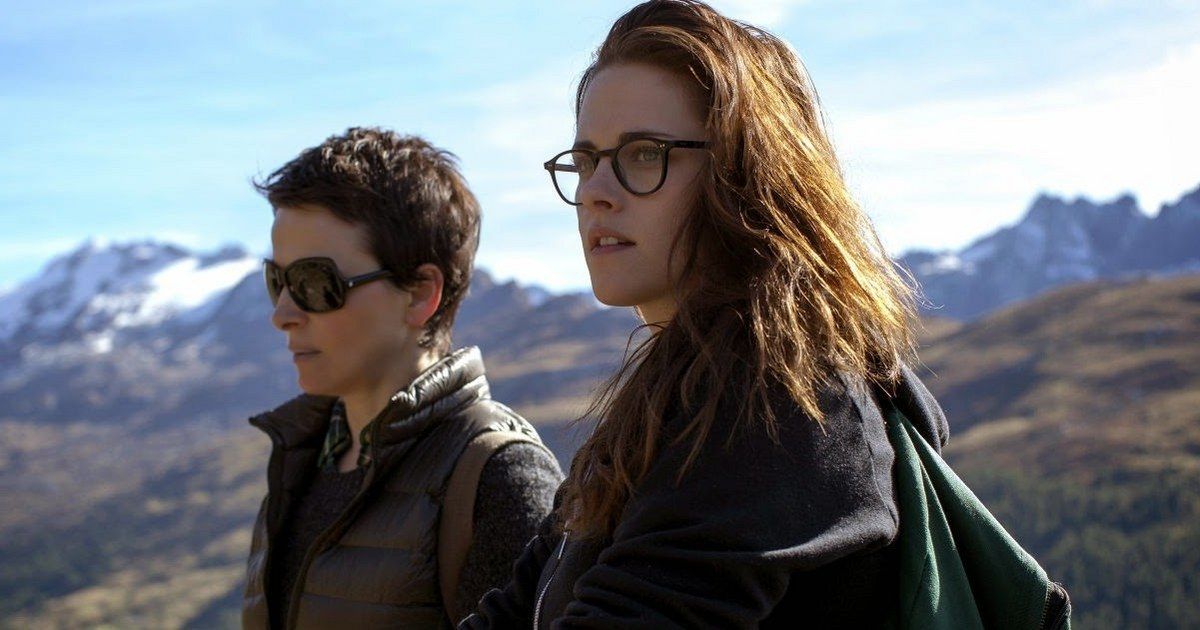 Clouds of Sils Maria is an enigmatic portrait of a celebrated actress who fears her age. The actress in question, Maria, is played by Juliette Binoche, with Stewart as her assistant, Valentine. Maria experiences a full circle moment when she is offered the chance to play the older role in the play that first made her famous when she was young. After turning it down at first, she eventually acquiesces, though she quickly regrets taking the role after all. This movie is layered with fascinating dynamics, both between Maria and Jo-Ann Ellis (Chloë Grace Moretz), the girl playing the younger role, and Maria and Valentina.
1
Certain Women (2016) — 92%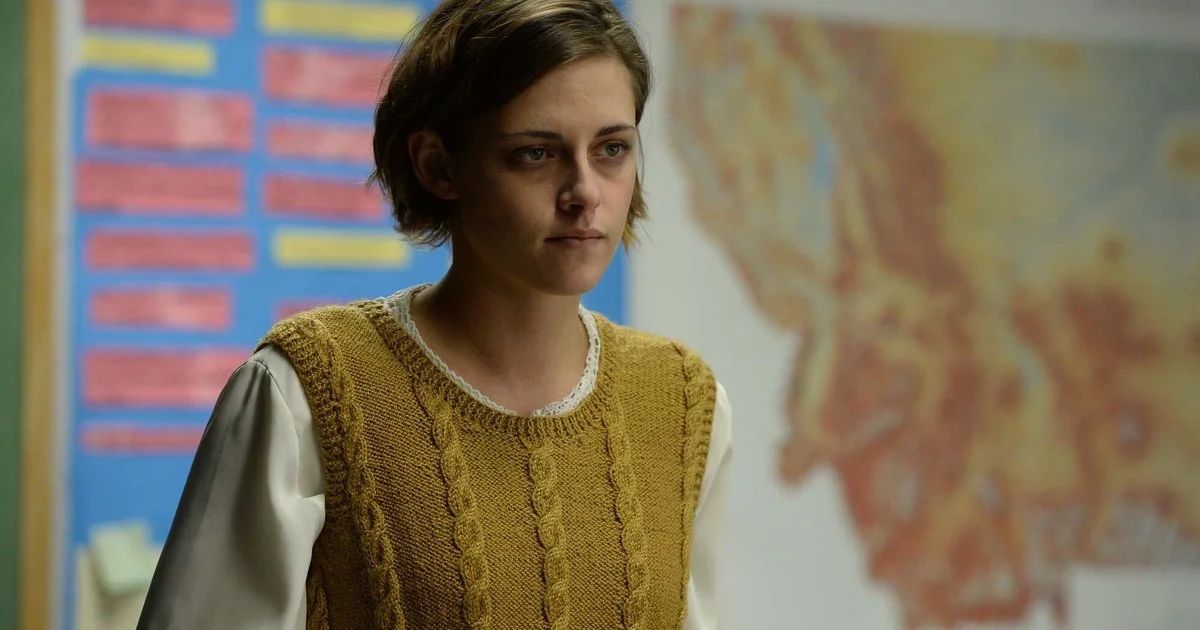 Stewart's highest-rated movie on Rotten Tomatoes is Certain Women, written and directed by the phenomenal Kelly Reichardt. Michelle Williams, Stewart, and Laura Dern play three women in Montana, whose lives loosely intersect. They are each trying to pave a way for themselves in a world that ranges from actively hostile to simply lonely. Every aspect of the movie, from its muted dialogue to its modest cinematography, is pared back and simple because it doesn't need showy speeches to get its point across. The combination of actors who are able to convey so much with so little, and Reichardt's masterful script makes for a potent product that will linger long after the credits roll.