2023 looks like it will have a whole heap of people grinning from ear to ear thanks to its comedic output, which includes a remake of the 1990 classic House Party and some high-profile sequels to old favorites, including Magic Mike, Chicken Run and Murder Mystery (per Digital Spy).
While it's always refreshing to see new original movie ideas and characters being developed and brought to life, one can't deny the pleasure of occasionally revisiting an old franchise you've grown somewhat attached to too. Much like re-acquainting yourself with an old pal you grew up with, this sense of familiarity can evoke feelings of comfort and nostalgia whilst also allowing you to discover how they've evolved since your last meeting.
As mentioned before, the world of comedy is no stranger to sequels, prequels, and spin-offs (especially in recent years), and some of the biggest franchises in the industry belong to the genre. Below, we take a look at the 10 greatest comedy franchises of all time and rank them.
10
National Lampoon's Vacation
1983's family road comedy National Lampoon's Vacation, directed by Harold Ramis and starring Chevy Chase, is an all-time comedy classic, ranking up there with the greats. Admittedly, it was always going to be a tough act to follow, but unfortunately the 1985 sequel, European Vacation, didn't just fall a bit short, it completely missed the mark and had all but sealed the fate of the franchise. However, to everyone's surprise, three years later, the series was resurrected with a Christmas addition.
Christmas Vacation is a fun family friendly affair with less focus on the vacation and more on the Griswold family dynamics. Sadly, the series never reached the dizzying heights of Christmas Vacation again, and the following addition to the franchise, Vegas Vacation, was completely lambasted by critics. The reboot starring Ed Helms in the lead role, was admittedly a lot more fun, but still not enough to land this franchise higher on the list and reach the sky-high potential the best entries have given us glimpses off.
Related: 10 Actors Who Comedy Movies Are Always Funny
9
American Pie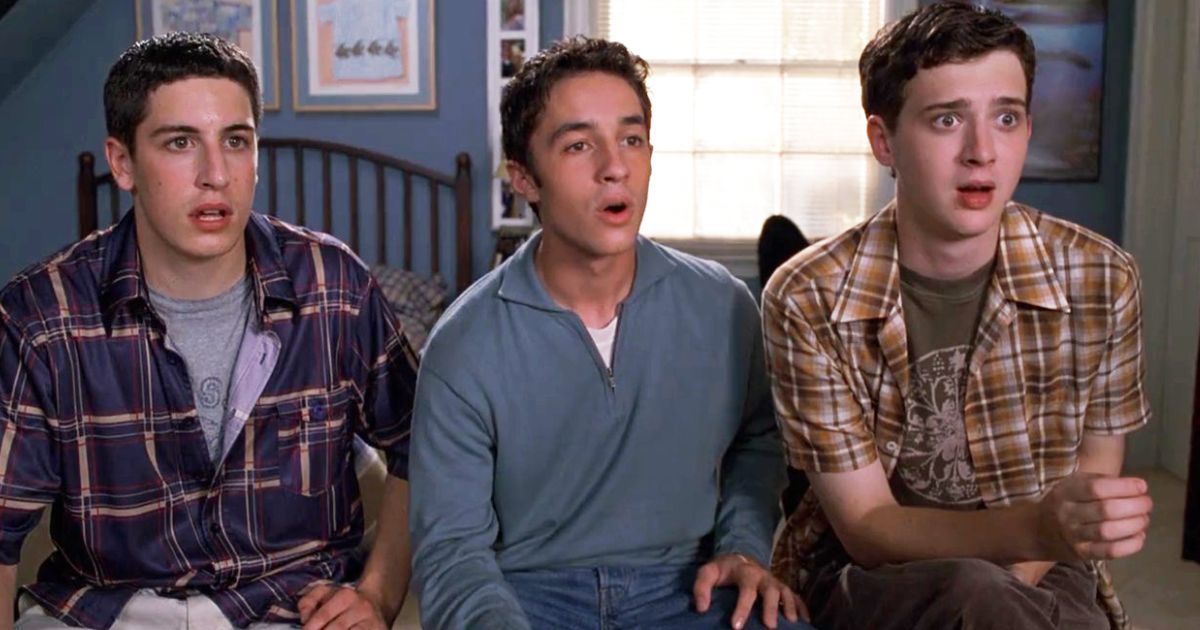 Very much of its time, the original American Pie (released in 1999) can be credited for paving the way for a whole new brand of more raunchy teen comedies, which included the likes of National Lampoon's Van Wilder and Road Trip. Picking up where Animal House left off and doubling down on the vulgarity, the first three movies in the series were genuine box office smashes. Unfortunately, what followed was a barrage of subpar direct-to-DVD spin-offs that lacked any of the actual wit and enjoyability found in the original. Amongst these was the theatrically released American Reunion, which saw the original cast together again and played on the public's nostalgia enough to once again score big at the box office.
The original trilogy was rude, crude, and, at times, utterly ridiculous, and, despite becoming a somewhat uneven franchise in terms of quality, will always hold a special place in the hearts of many of us of a certain age.With a major new sequel reportedly in the works, it will be interesting to see if they can recapture that magic and how it will wok in today's very different comedy landscape.
8
The Naked Gun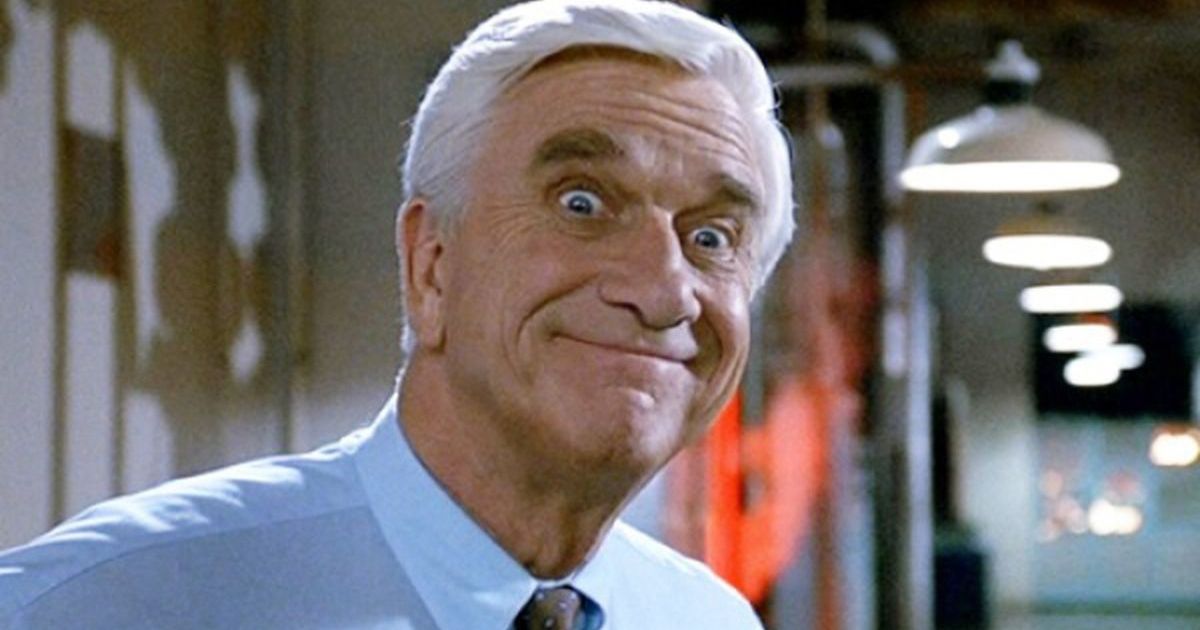 For the most part of his early career, Leslie Nielsen was regarded as a successful dramatic actor, but in 1980, that all changed with the release of Airplane!, a disaster parody comedy, which utilizes his reputations and pits his deadpan delivery against the absurdity around him to hilarious effect. Seeing him in a new light and his perfect fit for comedy movies, audiences were desperate for more. Whilst trying to adjust to this newfound appreciation, it wasn't until 1988's The Naked Gun: From the Files of Police Squad! that the public got the spiritual successor to Airplane! from Nielsen that they had been eagerly anticipating.
The movie saw Nielsen reuniting with much of the Airplane! team to this time create a "puntastic" slapstick crime comedy movie that parodies the genre and is a loose continuation of the Police Story! TV series. The movie was a huge critical and commercial success spawning two sequels that whilst not as critically acclaimed as the original, both maintain a strong cult fanbase to this day. Nearly 30 years after the last Naked Gun movie, it has been announced that a reboot is in the works, with Liam Neeson taking on the lead role.
7
Austin Powers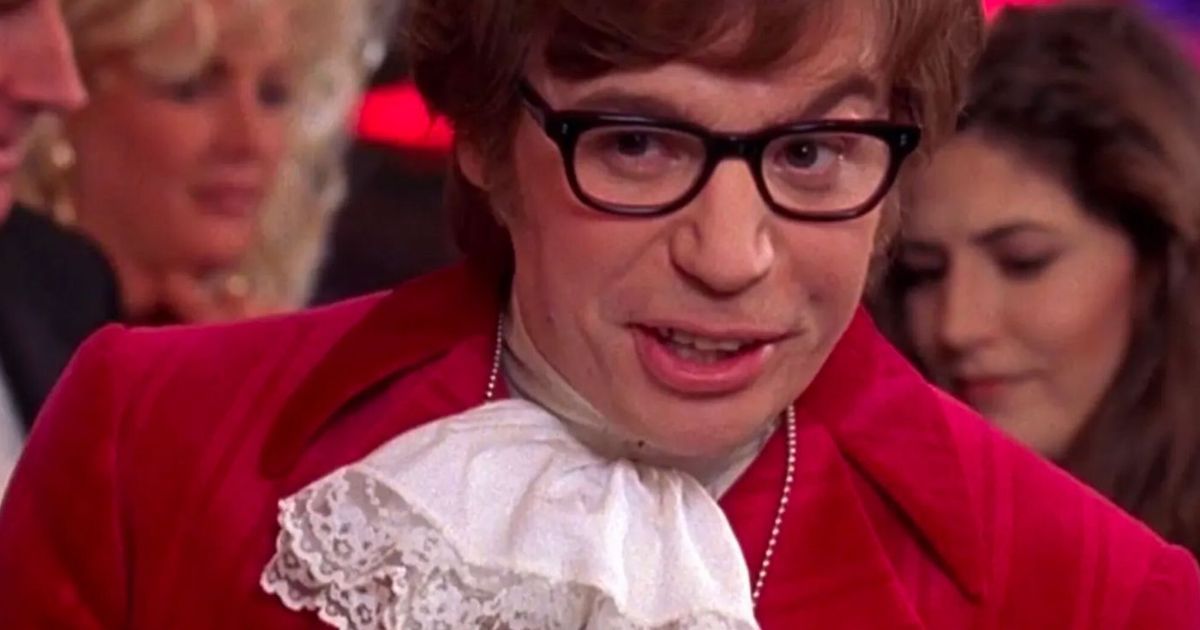 Comprising of three movies, Austin Powers follows Mike Myers as the titular totally "shagadellic" 1960s British secret agent as he traverses time and space to foil the nefarious Dr. Evil (also played by Myers) and his ludicrous plans of destruction in these not-so-subtle parodies of James Bond. With plenty of crude humor and entertaining riffs on hippie culture, all three made quite the splash at the box office. Impressively, by the third entry, Myers was playing Austin Powers, his arch nemesis Dr. Evil, as well as an obese Scotsman named Fat Bastard and the Dutch supervillain Goldmember, each looking and sounding completely different.
6
The Addams Family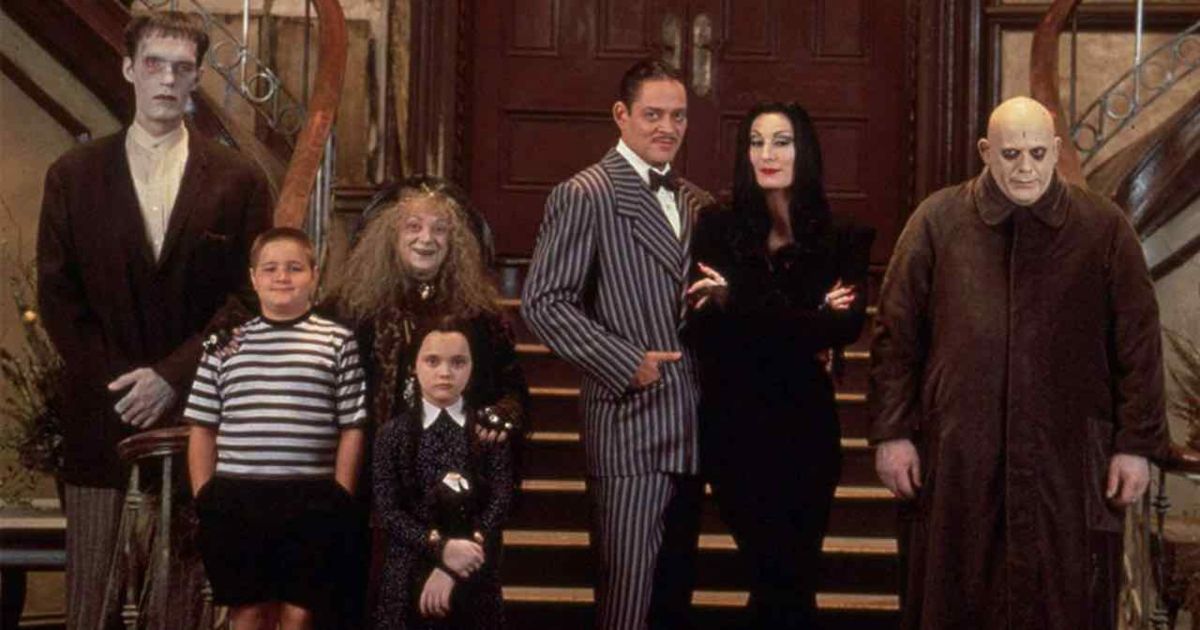 Since the very first cartoons depicting the creepy, kooky, mysterious, spooky, and all together ooky Addams family appeared in The New Yorker in 1938, they've captured the imaginations of millions worldwide. One of the most popular iterations of the family was their appearance in the Barry Sonnenfeld directed movie of the early-90s. This was followed by Addams Family Values, a rare example, in fact, of a movie that supersedes its predecessor. The original cast of Anjelica Huston, Raul Julia, Christopher Lloyd, Christina Ricci, Carel Struycken, Jimmy Workman, and Christopher Hart were fantastic as expected, and the addition of Joan Cusack playing a serial killer who marries Uncle Fester, intending to murder him for his inheritance, was a great touch.
Overall, it felt like a more substantial affair with greater character development and more consistent humor. Following a period of dormancy, the franchise was revived again in 2019 and 2021, with two animated feature films featuring the voice talents of Charlize Theron, Chloe Grace Moretz, and Finn Wolfhard. With the immense success of Netflix's recent Wednesday TV series, and another animated movie in the works, it doesn't look as if this morbid family is going to die anytime soon.
5
Shrek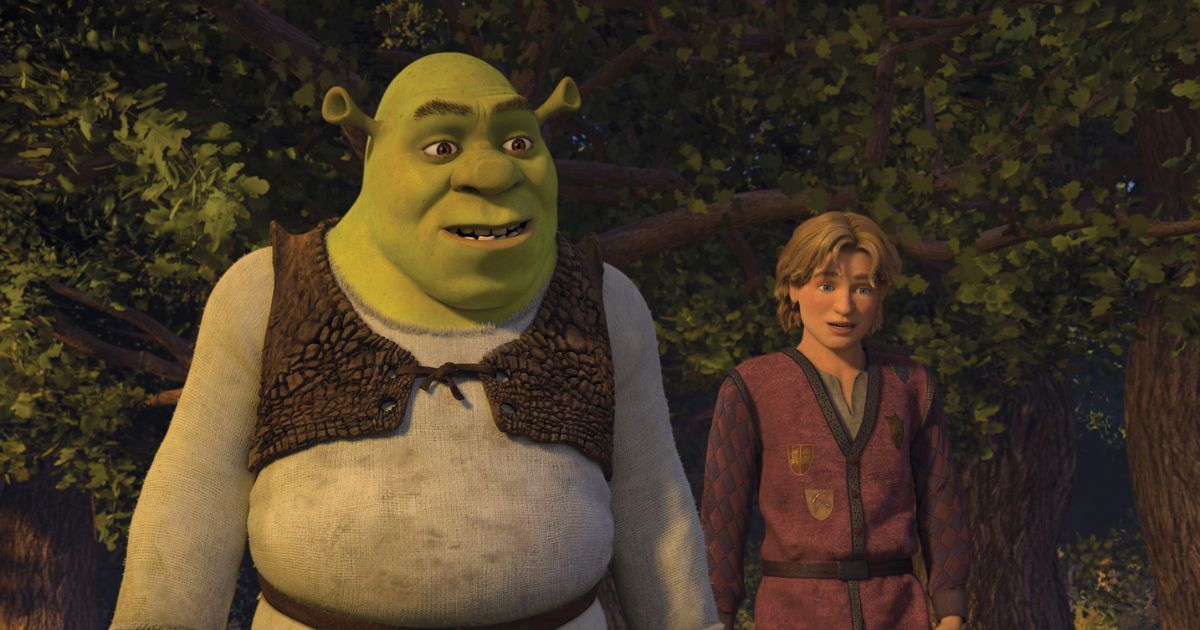 When Shrek was released in 2001, it became a huge international hit, appealing to adults and children alike, cleverly blending playful characters and fairy-tale tropes with some hidden mature humor and parodies thrown in for the adults. The animation was beautiful, and the voice cast was stellar. A sequel was inevitable, but to keep it fresh, DreamWorks decided to throw in a few new characters, the most notable being Puss in Boots. Voiced by Antonio Banderas, Puss quickly became a fan favorite. He was inspired by the title character of the fairy tale "Puss in Boots," but clearly based on Banderas' own portrayal of Zorro, from The Mask of Zorro, released 6 years prior.
While maybe not quite as ground-breaking as the original Shrek, Shrek 2 went onto become a huge hit at the box office, breaking numerous records at the time and resulting in Puss in Boots getting two spin-offs of his own. Following Shrek 2's immense success, there has since been a further two sequels, which continued DreamWorks' streak of box office domination.
Related: Best Action Movie Franchises of All Time, Ranked
4
Kevin Smith's View Askewniverse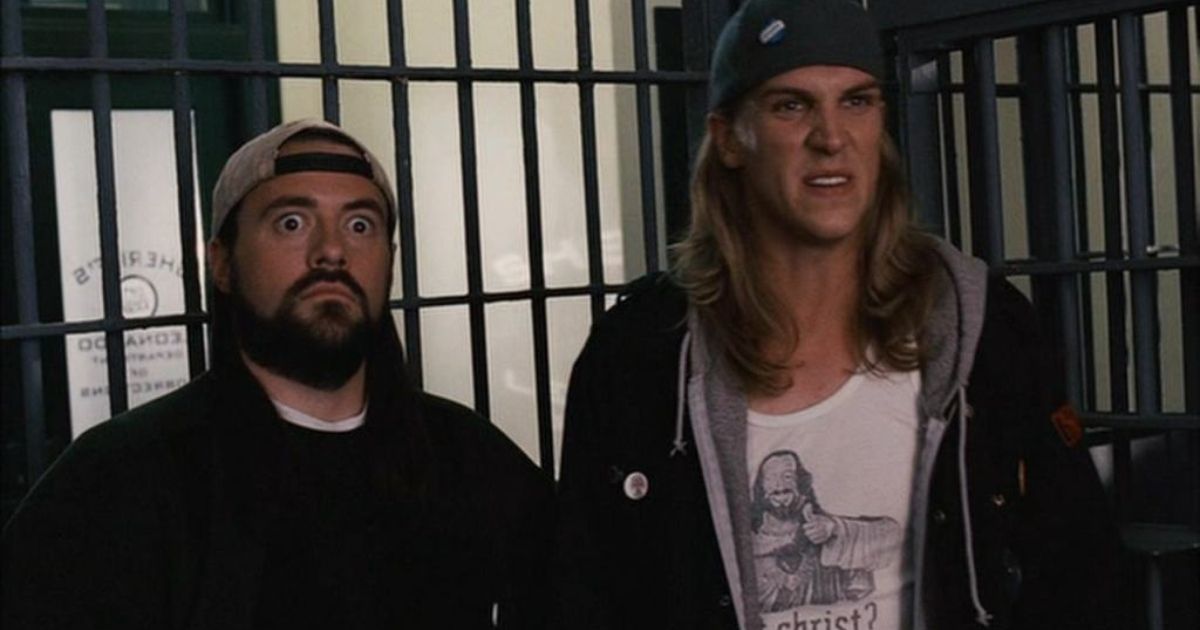 The View Askewniverse is a fictional universe created by writer/director Kevin Smith and the setting for a series of comedy movies. It was first introduced in the quirky workplace comedy Clerks, which was shot in black and white for a mere $27,575 in the actual shop where Smith worked in real life. Following the success of his ultra-low budget directorial debut Clerks, Smith became a poster boy along with the likes of Quentin Tarantino and Robert Rodriguez, for the independent movie boom that took place during the early-90s.
It was Smith's unique sense of humor and his knack for pulpy dialogue that really brought these weird and wonderful characters to life, many of whom played recurring roles throughout the View Askewniverse, which was spawned as a result of the critical and commercial success of Clerks, including Dante and Randal and, of course, Jay and Silent Bob. Other notable movies in the franchise include Dogma, which was highly controversial at the time of its release due to its alleged anti-religious stance and humor, a further two Clerks sequels, and the star-studded Jay andSilent Bob Strike Back.
3
The Muppets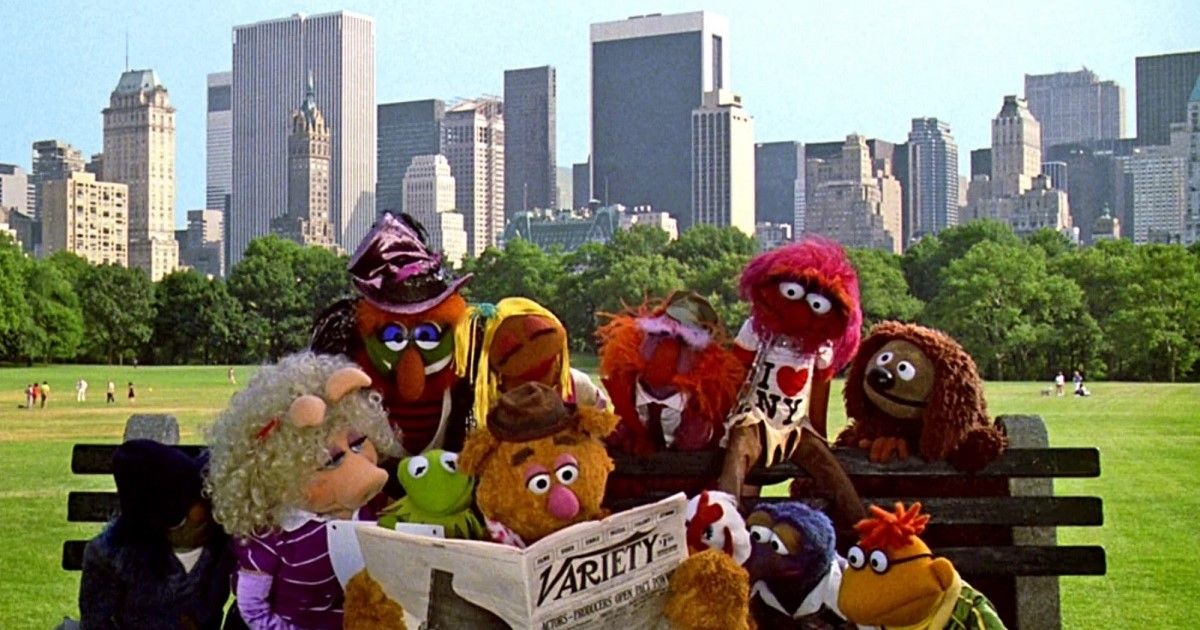 Jim Henson, history's most beloved puppeteer, first got his break with a five-minute puppet show series called Sam and Friends on the Washington TV station WRC-TV. Sam and Friends was the forerunner for Henson's most recognizable project of all time, The Muppets. After gaining success in their own TV show in the 1970s, the ragtag group of oddballs made the leap to the big screen in 1979 with The Muppet Movie. Since then, we've seen them take Manhattan, sail the seas of the Caribbean, and even travel to outer space in a total of 8 feature films, nearly all of which have been critically acclaimed and have delivered endless laughs whilst becoming one of the most enduring and beloved comedy franchises in existence.
2
Monty Python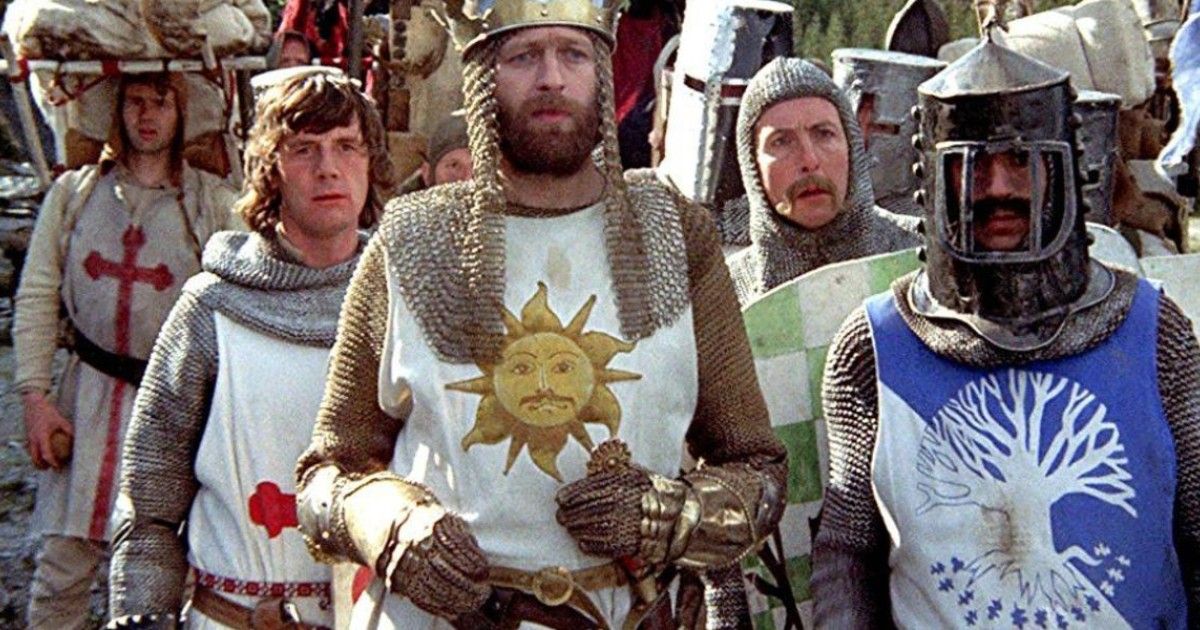 Whilst many might not agree with how high on the list the Monty Python troupe have found themselves, there is a large and dedicated following who will be thrilled at the news. Their very irreverent British style of comedy somehow managed to be extremely intelligent yet extremely silly at the same time, and inspired an entire generation of British comics in the process. Making their name doing skits and sketches, the group's first foray into feature films was actually 1971's And Now for Something Completely Different, which was more of a compilation of sketches than a movie as such.
1975's Monty Python and the Holy Grail was their first "proper" movie; an original story that parodies the legend of King Arthur's quest for the Holy Grail. The film is considered by many critics as one of the funniest movies of all time. Never scared of pushing the boundaries, Monty Python followed it up with the highly controversial Monty Python's Life of Brian, which managed to offend thousands who claim it to be blasphemous and mocking Christianity.
The backlash had little impact on the film's success, however, with it outdoing its predecessor in almost every way and is often acknowledged as the number one funniest movies ever made. Unfortunately, the next feature film with an original story The Meaning of Life didn't quite reach the same critical success and ended up being the final in the franchise (aside from a few live DVDs).
1
Back to the Future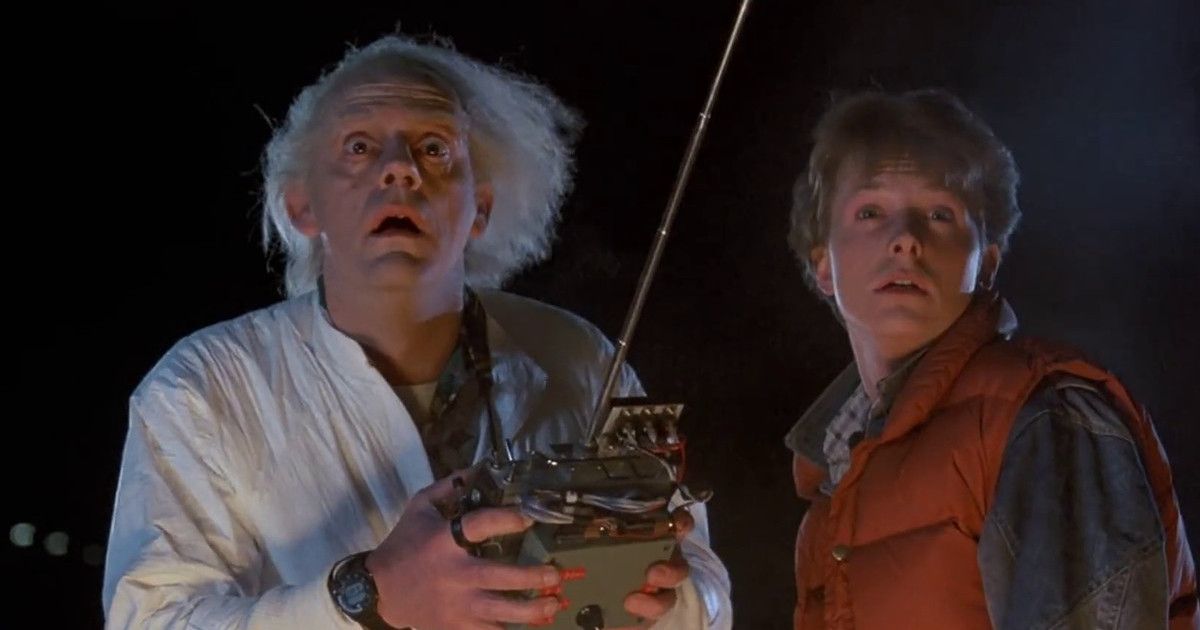 Of course, all art is subjective, including comedy, but you'll be hard-pressed to find a single soul who has seen a movie from the Back to the Future trilogy and not cracked at least one smile during the time traveling antics found within. The good-natured humor works perfectly in large down to the charisma and on-screen chemistry of its two leads: high school student and aspiring musician Marty McFly (played by Michael J. Fox) and eccentric scientist Doc Brown (played by Christopher Lloyd).
Full of good-natured humor enjoyable for all the family and plenty of satire and subtle sight gags, each entry in the franchise managed to bring something new to the table without ever losing the charm that made the original such a huge commercial and critical success.
Now iconic, and one of the most quotable franchises of all time, the trilogy has left an indelible mark on pop culture, and despite its outrageous premise and over the top set pieces, the lead characters remain very human and relatable as the audience is drawn into their lives, fully invested as we watch the chaos unfold around them, whilst laughing all the way through.