Movies Reviews
An Expert Broke Down Camilla, William, Kate, and Kids' Confident Body Language at Coronation Rehearsal
Just days away from King Charles III's coronation, royals headed to Westminster Abbey for a May 3 rehearsal. According to a body language expert, there seemed to be no nerves among Prince William, Kate Middleton, their three children, or the soon-to-be Queen Camilla. Although one hinted they'll be taking their coronation role "very seriously." 
Kate Middleton looked like a 'tension-breaker' at the coronation rehearsal
"'I don't want any drama' is a well-used line in reality TV and always comes before an event that is about to kick off," body language expert Judi James said (via Mirror). "The royals have their own dramas recently but it looks clear from their body language at these coronation rehearsals that they are planning to ensure everything will go hitch-free." 
And who led the way when the royal family headed to the London, England, abbey on May 3? None other than the Princess of Wales. 
Alongside her husband, the Prince of Wales, and their three children, Prince George, 9, Princess Charlotte, 8, and Prince Louis, 4, Kate looked "very much like the ice and tension-breaker." The 41-year-old could be seen "smiling and chatting to some of the more serious-looking staff." 
Previously, Sophie, Duchess of Edinburgh, played the "ice-breaker" role at the 2023 Commonwealth Day service, where she playfully nudged King Charles. 
Camilla Parker Bowles had a 'newly-found confidence' arriving at Westminster Abbey 
"Normally the royal exhibiting the most obvious signals of anxiety and nerves," according to James, Camilla had a "relaxed smile" to go with her "royal wave" in the car as she arrived at the coronation rehearsal. 
Together, they suggested she "has risen above those previous feelings of tension and is prepping to enjoy the day." As for Camilla's "secret" to her "newly-found confidence," the body language expert looked to the 75-year-old's fellow passengers. 
"The secret to her newly-found confidence might be the young boys in the car with her," James said. "This will be a first royal outing for some of her grandsons and their excited facial expressions suggest they are seeing it as fun rather than fearful."
'Serious note' at the coronation rehearsal came from Prince William, Prince George, and Princess Charlotte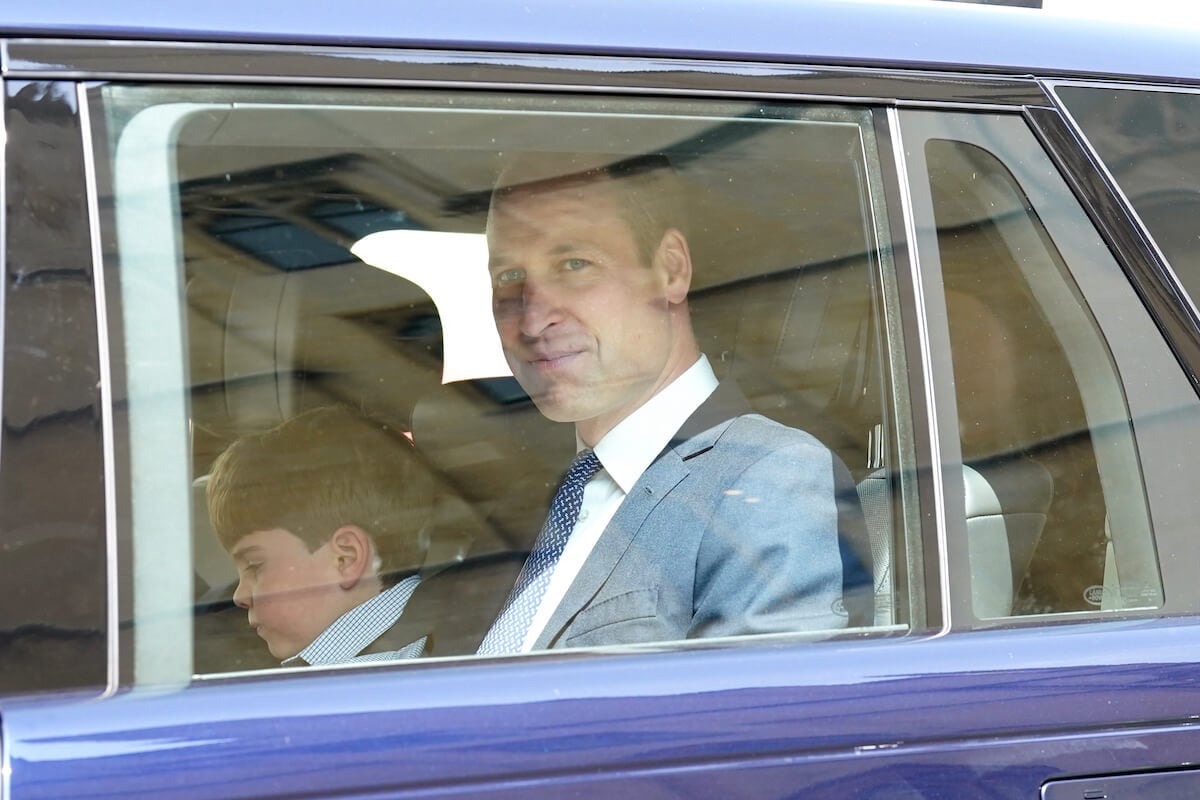 Perhaps surprising to some, the kids — and William — struck a "serious note" with their coronation rehearsal body language. 
William and his children formed a "very tight formation," which is "probably driven by levels of reliability, confidence, and experience."
Walking in first, Louis' "confidence and enjoyment levels" were "high." However, nearby were his older brother and father in a "formidable-looking double act." William and George appeared to "keep a loving, watchful eye on the most playful member of the family." 
Adding to William and George's "serious note" were their matching outfits and "mirrored" body language.
"At the next coronation, it will be George's turn to support his father and the one after that will see George himself in lead role," James said. Meaning, this time around they're "both extra-aware of their destiny as they take a glimpse into their inevitable future."
As for William and Kate's daughter, Charlotte, whose birthday was on May 3, she didn't necessarily show off her cheeky side. There were no repeats of her viral sticking tongue out moment or letting loose with Kate. 
Instead, Charlotte walked behind her father, George, and Louis seemingly demonstrating "how much her confidence has grown." 
"At the [Platinum] Jubilee she was the one checking out the choreography and policing her brothers," James added. "And the way she is sucking in her lips here suggests she will be taking that role very seriously again on Saturday."
Following the coronation rehearsal, the royals will do the real thing on May 6 when King Charles is officially crowned. The ceremony begins at 11 a.m. in London, or 6 a.m. EST. 
Showbiz Cheat Sheet acknowledges conditions and cultures can impact body language and is sensitive to all backgrounds.