Movies Reviews
Amber Hess Murder: Where Are Nick Castillo and Todd Hoke Now?
Investigation Discovery's 'Grave Mysteries: Ultimate Betrayal' narrates the brutal murder of 17-year-old Amber Hess in Queen Creek, Arizona, in June 2007. The episode takes the viewers through the investigation that led to the arrest of the perpetrators responsible for the crime. If you're interested in finding out more about the case, including the killers' identities and current whereabouts, we've got you covered. Let's begin then, shall we?
How Did Amber Hess Die?
Amber LeAnn Hess was born to Mike and Candy Hess on September 5, 1989, in the town of Queen Creek in Maricopa and Pinal counties, Arizona. The 17-year-old graduated from Coolidge High in May 2007 and had plans to attend Mesa Community College. After graduating, she began working at the newly-opened Sonice drive-in restaurant in San Tan Heights. Her co-worker, Roy Valdez, reminisced, "She was cool, always laid-back, and fun to joke around with." Her friends described Amber as someone who spoke her mind, sassy but very kind.
According to the show, the freshly graduated teen loved her dog and often took several pictures with her pet and closest friends. Her friend, Jorge Salcido, said, "The day before graduation, we had breakfast at McDonald's. We talked about our dreams to go to college." He further added, "She was a good person. She would go out of her way to help others." Hence, it was shocking when her parents returned home from a trip to Mexico on June 24, 2007, to find their daughter missing and a large amount of blood inside the residence.
The detectives from the Pinal County Sheriff's office began looking for her after the parents filed a missing person report. A deputy found her body remains in the desert three days after she had been reported missing. According to her autopsy report, she was stabbed multiple times in the liver, ribs, and aorta. The medical examiner observed the perpetrators had set her body on fire after she had died. The police identified her remains through dental records and determined she was killed on June 22.
Who Killed Amber Hess?
After Amber Hess' parents filed the missing person reports, the investigators arrived at their residence to find the front door open and the garden hose extending out of the home. There was a lot of dried blood in the kitchen, indicating the hose was used unsuccessfully to clean up the crime scene. They also found numerous signs of a struggle inside the house, including Amber's bedroom door torn off its hinges and her blankets stolen from her bed. Her parents also reported a gun and their daughter's 2002 Mitsubishi Lancer missing.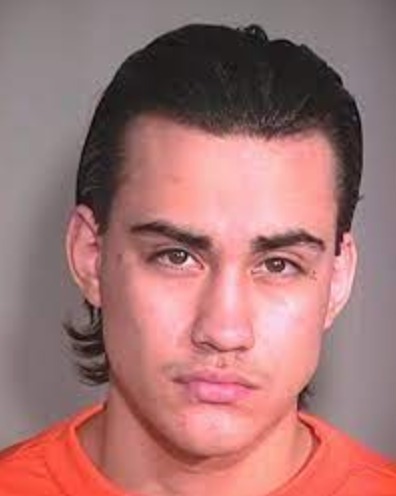 The investigators interviewed Mike and Candy Hess to learn Todd Hoke, then 16, was their daughter's best friend and often came over for family dinners. They interrogated Todd in the presence of his grandmother since he was still a juvenile. He told the officers he and Amber had planned to go to the movies with another mutual friend, Nicolas "Nick" Castillo. However, when Amber did not show up, he and Nick spent the night at the latter's house after seeing the film. He also gave the officers Nick's phone number for them to verify his alibi.
The police hit a dead end when Nick and his mother both confirmed that Todd had been at their home. They looked into other leads, including a boy she used to date briefly before breaking up with him and another ex-boyfriend. While the first individual had a criminal record, he was ruled out since he had a confirmed alibi of spending time with his family during the weekend Amber was murdered. The other former boyfriend was also ruled out since he was in Mesa, but he told the officers Amber was seeing someone new.
After the FBI and US Marshals were brought into the investigation, the investigators went through her phone records to find she had withdrawn money from an ATM on June 22 around 7:00 pm. They checked the footage to see she was alone. When her body was discovered a couple of days later, the police found tire tracks beside the body, similar to her car, which was reported stolen. They also located two sets of footprints from an All-Star Converse sneaker and Vans by the corpse, indicating the perpetrators were possibly teenagers.
The police hypothesized Amber had been killed by someone she knew and talked with her friends to learn she and Todd had a somewhat intimate relationship. According to the show, they also allegedly heard rumors about her being pregnant. After locating Amber's missing car about a few miles from Todd and Nick'shome, the police started to suspect them again. They found Amber's blood inside the trunk and bloody handprints on the gear shift and steering wheel.
As the investigators started to look into them again, several red flags began to crop up. Nick possessed a charge of disorderly conduct and was on juvenile probation after being expelled from school. When questioned again, Nick added a new detail to his story – Todd had left to visit his girlfriend after the movies and returned around 1:00 am. When Todd's sister came down to the police station claiming her brother had called her on June 22 at around 1:30-2:00 am asking for cleaning supplies, the officers decided to bring Nick and Todd in for formal questioning.
Where Are Nick Castillo and Todd Hoke Now?
While Todd Hoke stuck to his story, the officers deceived Nick Castillo by telling him his friend was pinning the entire blame upon him. Panicking, Nick told the investigators it was Todd's plan and he had been plotting to kill Amber for some time. He confessed the three of them went to the movies together on June 22 and returned to her place afterward. Nick added that when he tried to strangle her on Todd's signal, she managed to break off before he and Todd stabbed her multiple times in the kitchen.
After the murder, they staged the home to look like a robbery and used Amber's car to dump her body in the desert. According to court documents, she was pregnant with Todd's baby, and they fought over it, leading to her murder. After being arrested and charged with homicide, Todd pleaded guilty to first-degree murder in March 2010 and was sentenced to life in prison. The 22-year-old died by suicide at Arizona State Prison Complex-Eyeman in Florence in October 2013.
Nick pleaded guilty to second-degree murder and concealment of a body. He was sentenced to 24 years in prison.  He filed a post-conviction relief notice in December 2016, but the court dismissed it. According to official court records, he continues to serve his sentence at the Arizona State Prison Complex Lewis – Buckley Unit in Buckeye, Arizona. His inmate records mention his release date is in March 2031.
Read More: Michael Sandy Murder: Where are Anthony Fortunato, Ilya Shurov, John Fox, and Gary Timmons Now?