Since the '90s, K-culture has grown into a global phenomenon that the world just can't seem to get enough of. While it may have started with K-pop music, it's since grown to include everything from Korean food, fashion, films, and television series. With hit shows like Squid Game, and It's Okay to Not Be Okay changing the landscape of TV shows with their worldwide fame, the K-culture train continues to set new standards and plow full steam ahead with its enormous growth.
Asian horror stories in general have been well-received for a long time. With hit films like the original Japanese horror film Ring and the immensely popularKorean zombie flick, Train to Busan inspiring mainstream Western remakes, the popularity of the genre was well-placed to move into a series format too. In 2022, the Korean zombie show All of Us Are Deaddid just this and has been nothing short of a revelation since. The show is based on a webtoon of the same name and now usually sits in Netflix's top five most-watched non-English shows ever.
It's been praised for its thrills that are coupled with great emotional overtones that are punctuated by themes such as young love, isolation, and teenage melodrama that still finds a way to survive in an environment where all else is slowly being torn apart. The show has unsurprisingly been confirmed for a second season. If you're thinking of catching up on this bingeworthy show before then, now would be a great time to do it. Here's a cast and character guide for All of Us Are Dead to get you started.
20
Yoon Chan-young as Lee Cheong-san
One of the leading characters, together with his neighbor and old friend, On-jo, Cheong-san is a student at the Korean school that becomes overrun and left isolated by a zombie apocalypse. Since On-jo is his closest companion, she's usually top of his mind. He's very loyal, smart, and usually finds inventive ways to survive despite how perilous the students' situation is.
Related: The Best Korean Dramas You Can Stream Right Now
The show's gory horror is often interspersed with softer moments and even funny ones — like Lee's embarrassment over the fact that his mother names her chicken restaurant after him, and even embellished its logo with a cartoon caricature of him. Yoon Chan-young who plays Cheong-san was a former child actor who is popular with South Korean audiences for his roles in Korean films and series. Now 21, he's known for films like The King in Love and shows like Doctor John.
19
Park Ji-hu as Nam On-jo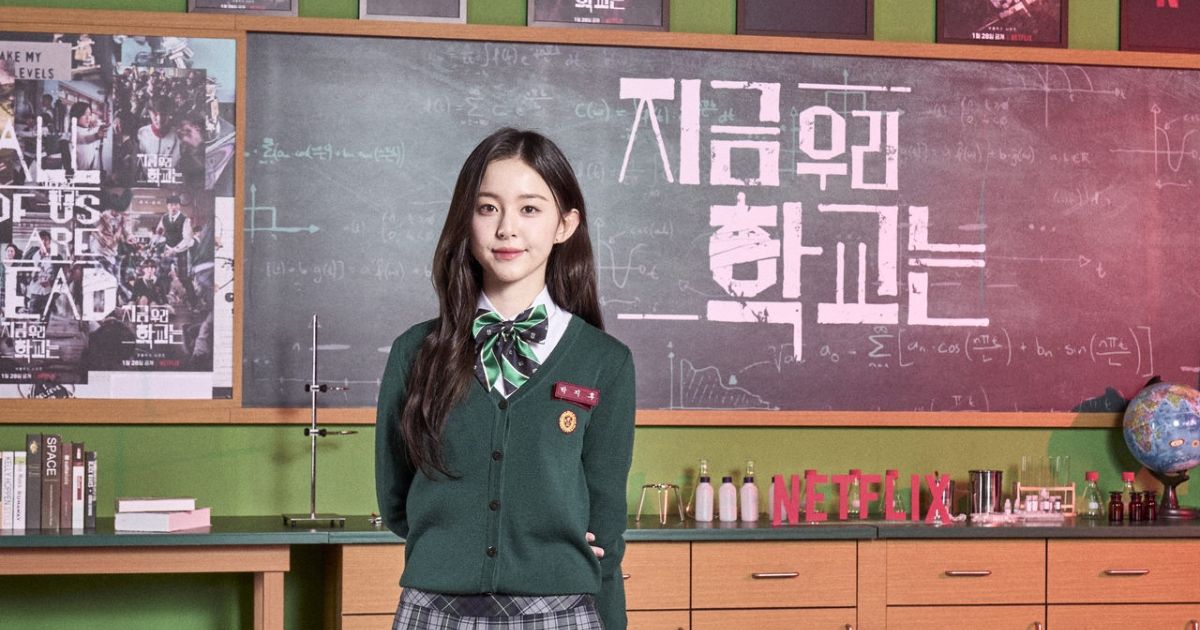 As mentioned, Nam On-jo is the closest friend of Cheong-san in the show. The way he always looks out for her and tries his best to protect her makes for some very sweet moments. However, her father is a paramedic and firefighter, so she usually also comes up with genius ways for the students to protect themselves too. Despite the obvious romantic interest dwelling below the surface between Cheong-san and her, On-jo has a crush on another classmate. She's usually calm and brings reason to what are often chaotic and frightening situations.
Nam On-jo is played by the young Korean actress Park Ji-hu. Although presently only 19 years old, she's already appeared in a fair few Korean films and TV shows. Prior to her fame from All of Us Are Dead, she was best known for the leading role she played in the Korean drama film, House of Hummingbird.
18
Cho Yi-hyun as Choi Nam-ra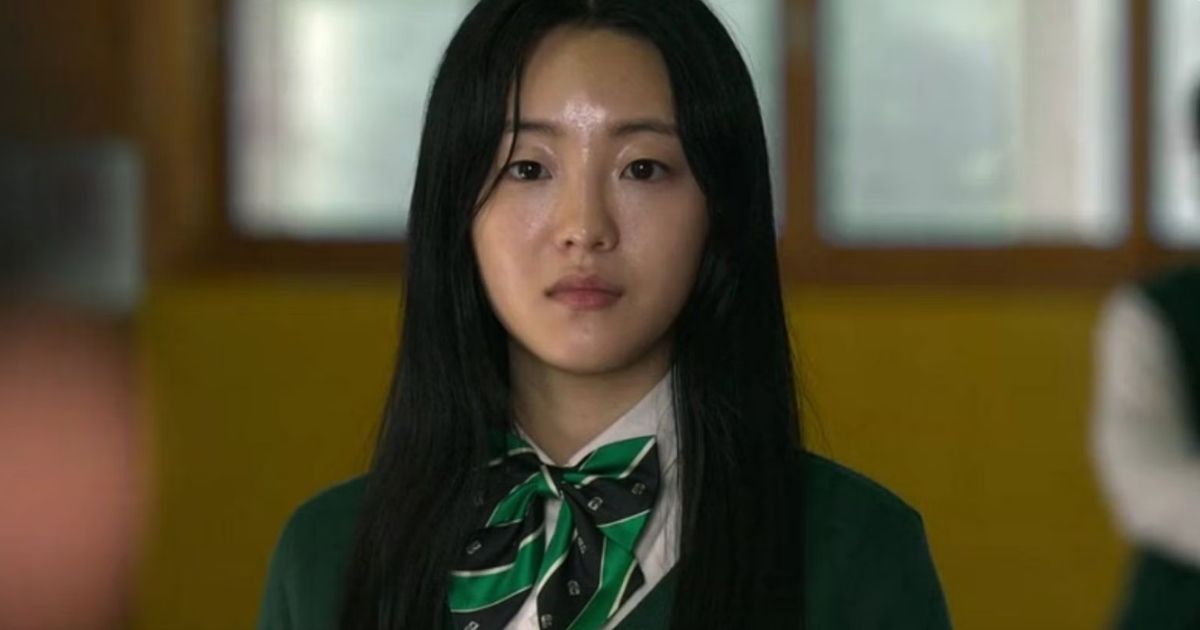 Korean school grades can be somewhat confusing to Western audiences. Most of the students who form the main cast for the show are either from Class 2-5 or Class 2-1, which basically puts them all at around the age and grade of high school juniors. Choi Nam-ra is something of an important student in the show since she's the class president of Class 2-5. This usually makes her cut something of a serious and slightly arrogant figure, though she softens as time goes on and the zombie threat grows.
She's played by the 23-year-old Korean actress, Cho Yi-hyun, who is multi-talented and very popular with Korean audiences. She's appeared in music videos, as well as Korean horror films like Metamorphosis, and shows like School 2021.
17
Lomon as Lee Su-hyeok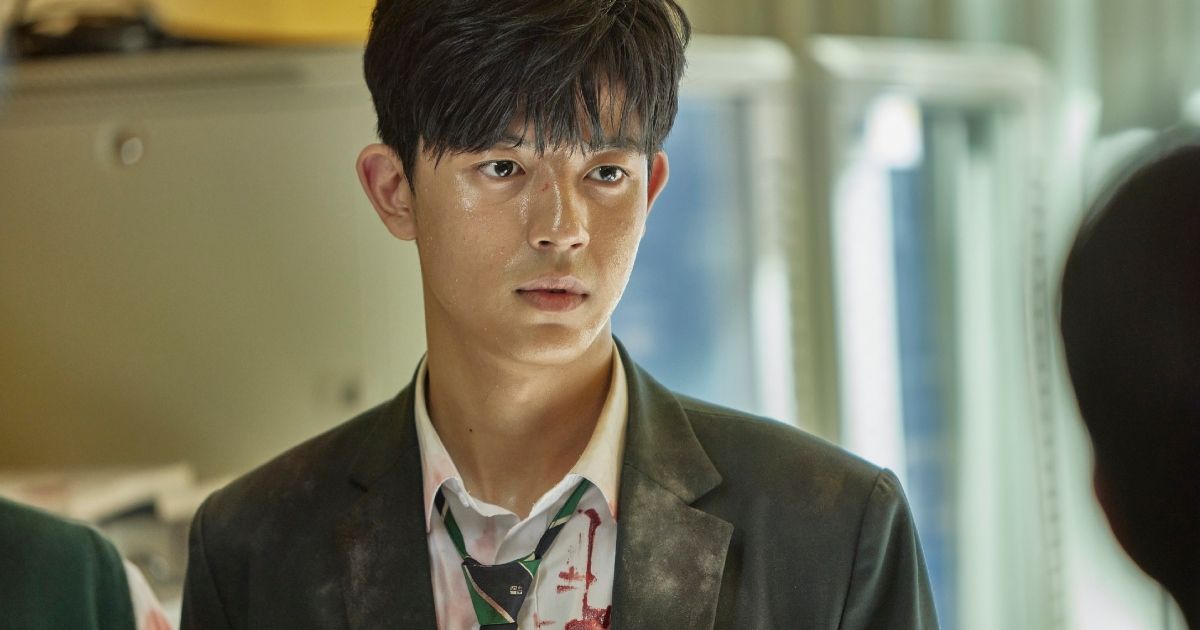 Also known as "Bare-su" in the show, Lee Su-hyeok is one of the students of Class 2-5. Formerly something of a delinquent student, Su-hyeok is now reformed. He's also the student that On-jo has a crush on, which isn't surprising since he's one of the popular kids at Hyosan High, the school where the show is set.
The teen drama in the show often becomes quite an entertaining subplot amid all the zombies and gore, and Su-hyeok is often at the center of this since he becomes embroiled in a love triangle between himself, On-ko, and Nam-ra. Played by relatively new actor Lomon, the young actor is an Uzbek-born South Korean who's gained fame for his roles in the web series Sweet Revenge and the television show, Revenge of Others.
16
Lee Yoo-mi as Lee Na-yeon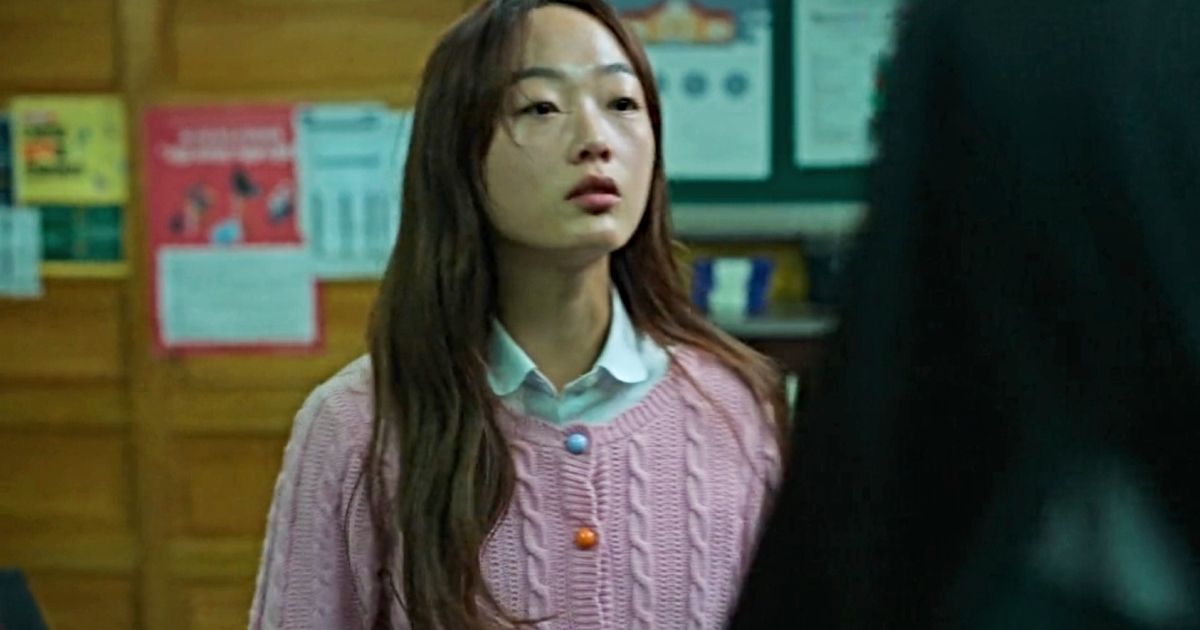 Lee Na-yeon is a deeper character than meets the eye. She's a wealthy student of Class 2-5 and is also known for her arrogance because of this since she can actually be quite nasty. An example of this is how she turns her nose down at another student because his family's on welfare. Nevertheless, she's found her fair share of fans, mainly due to the popularity of the actress who plays her.
Na-yeon is portrayed by Lee Yoo-mi, a 28-year-old Korean actress who found international fame for her role as Ji-yeong in the global hit show Squid Game. Her role in that show even earned her a Primetime Creative Arts Emmy for Outstanding Guest Actress in a Drama Series. She's also well known for her role in the Korean film, Young Adult Matters.
15
Yoo In-soo as Yoon Gwi-nam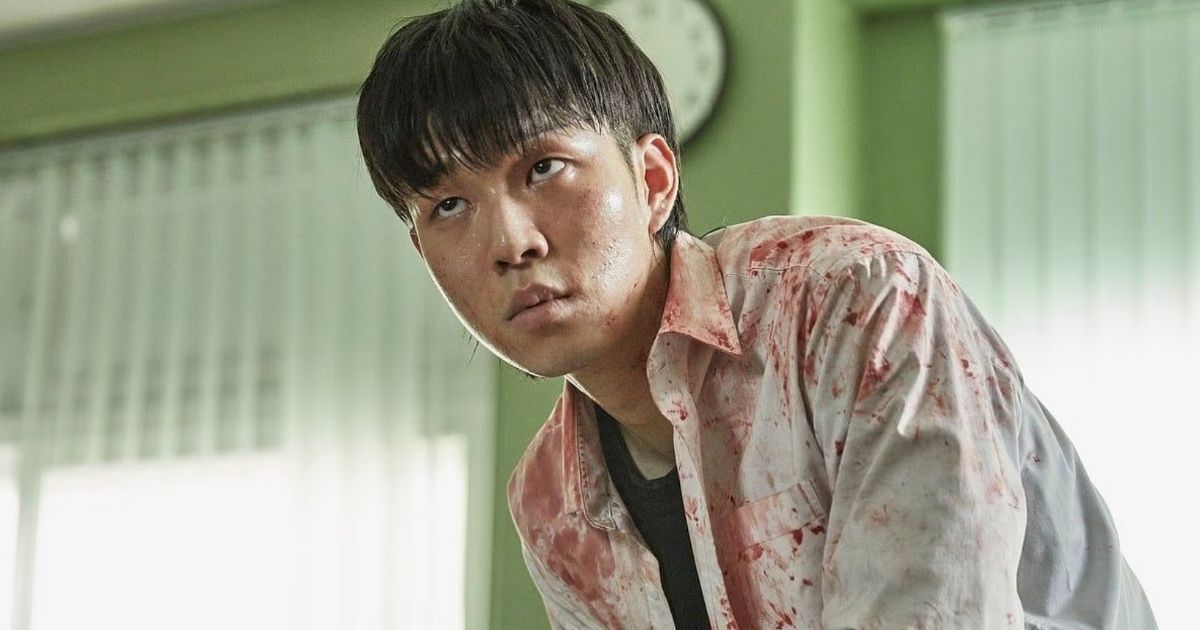 The polarizing figure, Yoon Gwi-nam, is the show's main antagonist (other than the zombies of course). As part of a clique of bullies, Gwi-nam initially starts off afraid like his peers, but his other nature soon takes over, and he becomes just as oppressive as he once was before the zombie attack. With typical Korean-stye antagonists, he can be horrible in exaggerated and shocking ways.
He's played by Yoo In-soo, a young Korean actor who's best known to Korean audiences for his roles in films like Strong Girl Bong-soon. A promising young star, In-soo was nominated for a Best New Actor – Television Award at the Baeksang Arts Awards.
14
Lee Kyu-hyung as Song Jae-ik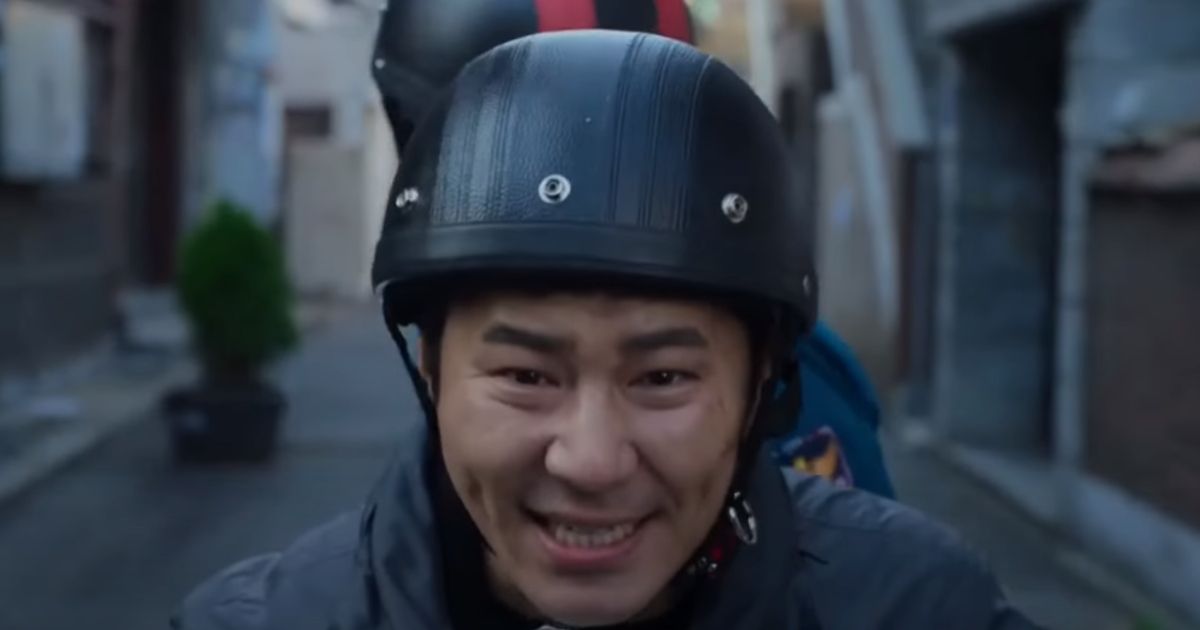 Song Jae-ik is a detective with the local Hyosan Police Station from the show. Law enforcement officials in the town are at first skeptical, but soon learn just how very real the zombies are and how serious the virus that creates them is.
Song Jae-ik is played by the South Korean actor Lee Kyu-hyung, who is a highly celebrated actor among Asian audiences. He has an amazing acting range and has often been acclaimed for his ability to play a wide variety of roles across different genres and mediums. He's primarily a musical and theater actor but has also appeared in many films and TV shows such as Prison Playbook and Doctor John.
13
Kim Byung-chul as Lee Byeong-chan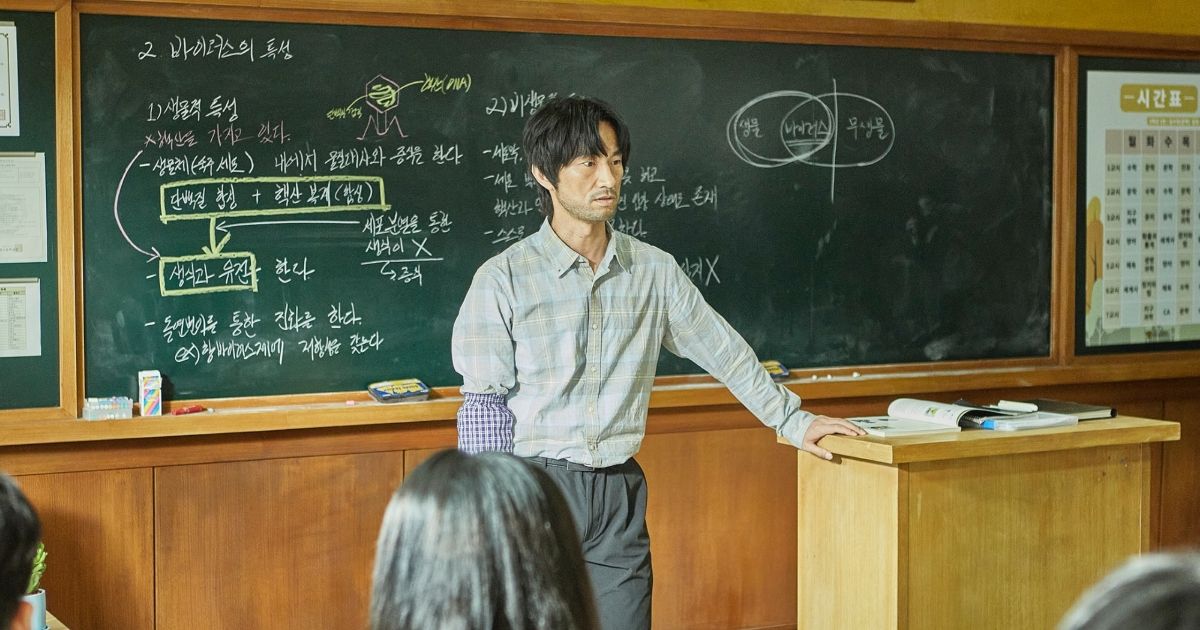 Lee Byeong-chan is a science teacher at Hyosan High School. Although he was once a brilliant scientist in his own right, he worked for a pharmaceutical company and inadvertently created the virus that led to the zombies. Carrying it into the school through a hamster that was already infected, he is the chief reason for all the chaos that ensues at the school.
Related: Best Movies About Pandemics and Viruses, Ranked
Despite his seemingly irredeemable character arc, he does later display redemptive qualities that make him more of a Shakespearean tragedy type of character than anything else. Played by Kim Byung-chui, Kim is best known for his role in another Korean series called Sky Castle and is an actor of some acclaim.
12
Jeon Bae-soo as Nam So-ju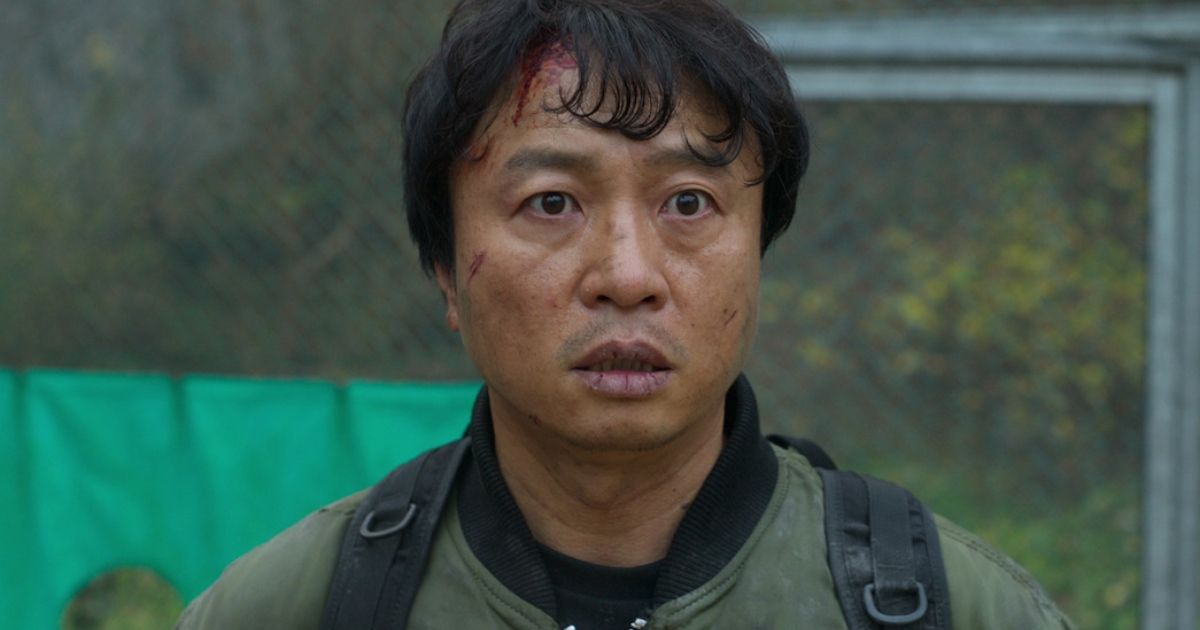 Nam So-ju is the Captain of the local fire station and is also On-jo's father. Distraught at the thought of his daughter being trapped in the school with her life in constant danger, So-ju risks everything to try to get to her. He uses his skills as a trained paramedic and firefighter to overcome obstacles and get to her. However, his path to her is sometimes blocked by unenviable moral dilemmas.
Jeon Bae-soo plays So-ju in the show. Bae-soo is a Korean actor of some repute with an impressive list of film, theater, and television acting credits to his name. He's best known for his role in Korean shows like K2.
11
Ha Seung-ri as Jang Ha-ri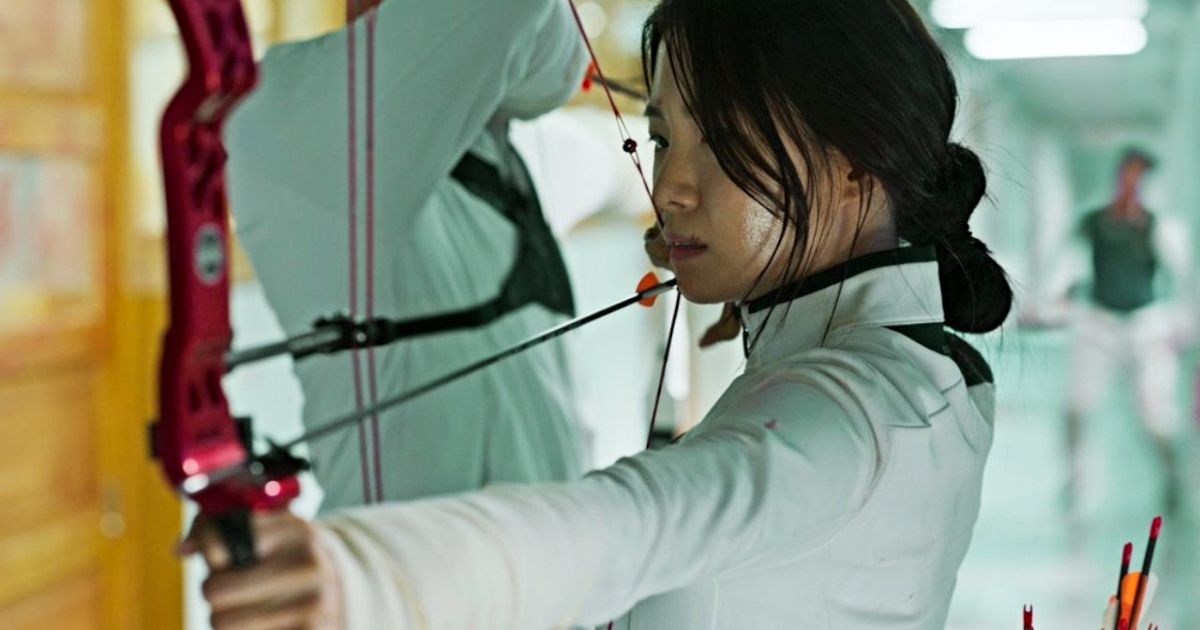 Jang Ha-ri is a senior student at the school and is known for her brilliant skills as an archer in the school team. These skills come in handy as she uses them to help her fellow students n.
Jang Ha-ri is played by Ha Seung-ri, a 28-year-old Korean actress and native of Seoul. Despite her young age, she's been around the Korean acting scene since 1999, making her acting debut when she was just five. She's since built up a formidable list of television credits for her roles in shows such as Search: WWW.
10
Son Sang-yeon as Jang Woo-jin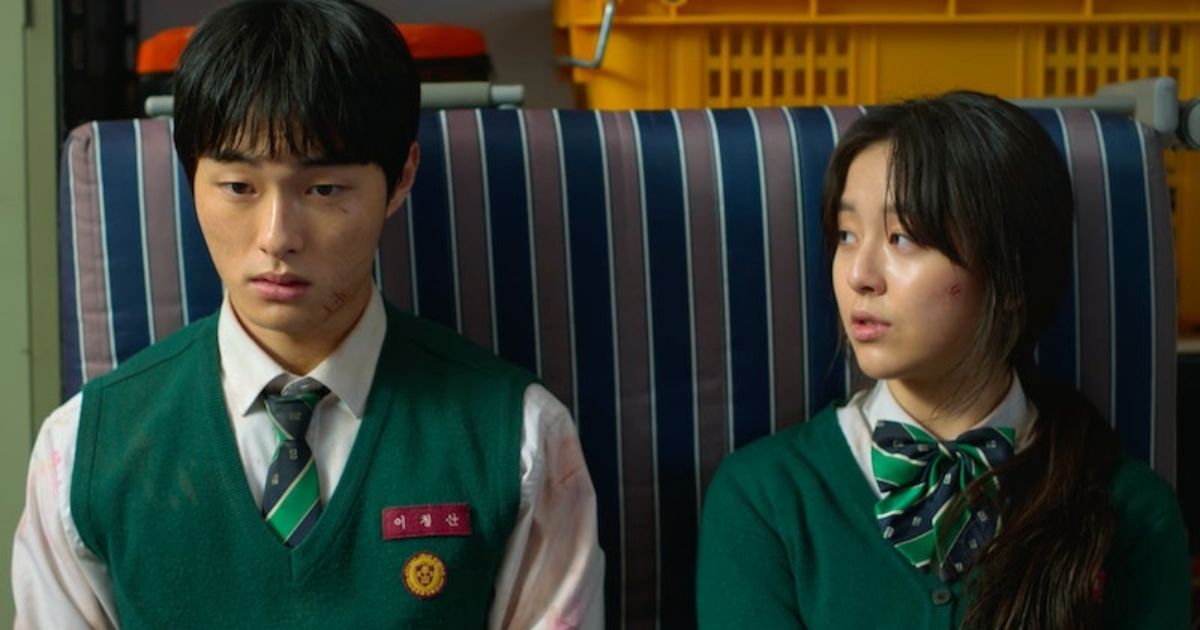 Jang Woo-jin is Jang Ha-ri's younger brother and goes missing in the show, leading her to spend a large part of it frantically searching for him. He's played by Ha Seung-ri who, even as a 21-year-old, has built up a great list of acting credits in various Korean television shows. He also acted in the acclaimed Korean film, House of Hummingbird.
9
Im Jae-hyuk as Yang Dae-su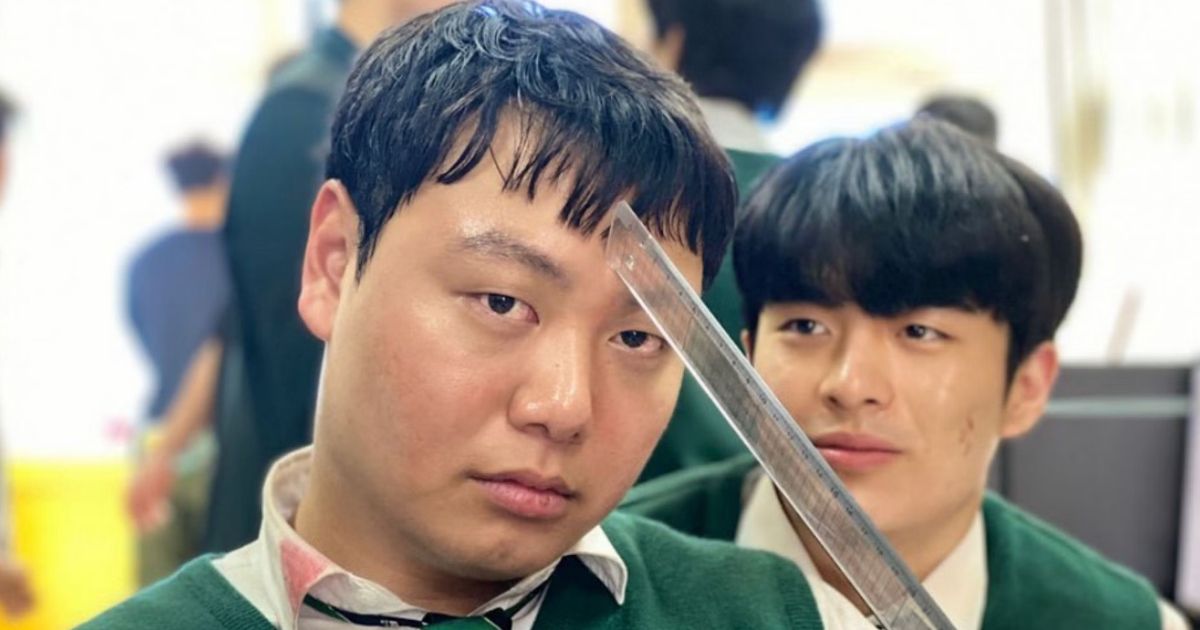 Yang Dae-su is another one of the students from Class 2-5. He functions mostly as a supporting cast member and plays the role of Woo-jin's best friend. Dae-su is portrayed by Im Jae-kyuk, who is a part-time actor. Despite his small list of acting credits to date, he's already won an Asia Artist Award for his role in All of Us Are Dead.
8
Kim Bo-yoon as Seo Hyo-ryung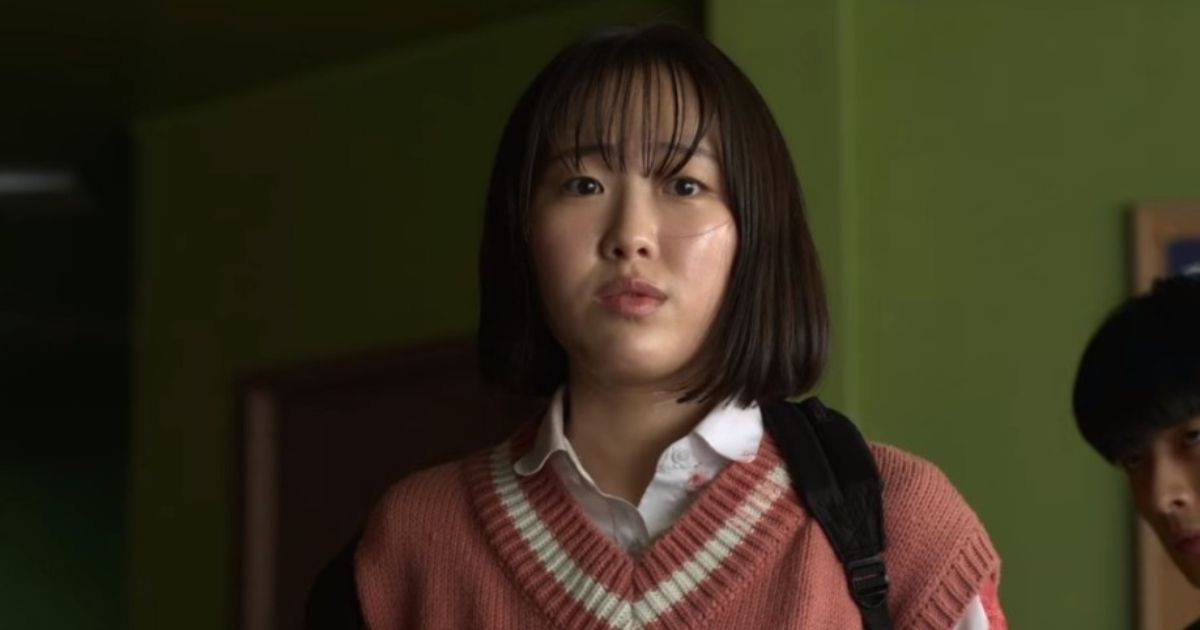 Seo Hyo-ryung is a student from Class 2-5 who is known for being sheltered and something of a loner. She's played by Kim-Bo-yoon, who despite only being 21 years old, already has a burgeoning acting career to her name. She's been in a fair few Korean TV series and films already, such as 2017's The Battleship Island. In spite of her young age, the actress has already amassed some pretty decent acting credits to her name and seems to be one to watch for the future.
7
Ahn Seung-gyun as Oh Joon-yeong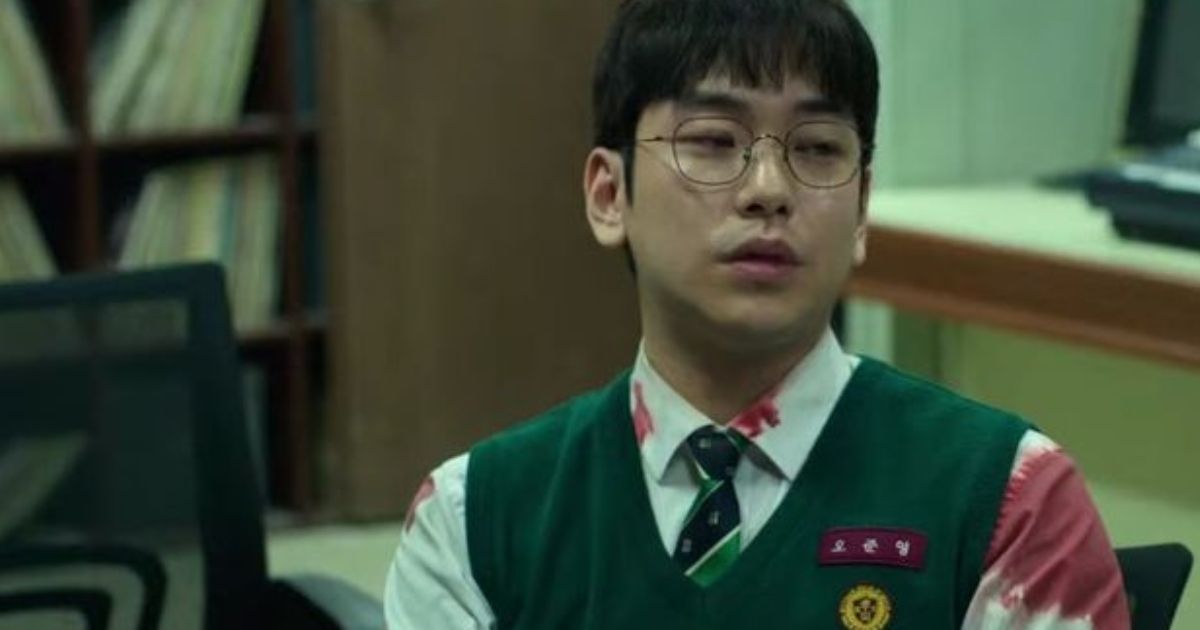 Oh Joon-yeong is another student from Class 2-5. He's known as the top student in his class but is only the second-top student in the school overall. Ahn Seung-gyun, who plays him, is a South Korean actor and model. Before All of Us Are Dead, he was best known for other Korean shows such as Tale of Fairy.
6
Ham Sung-min as Han Gyeong-su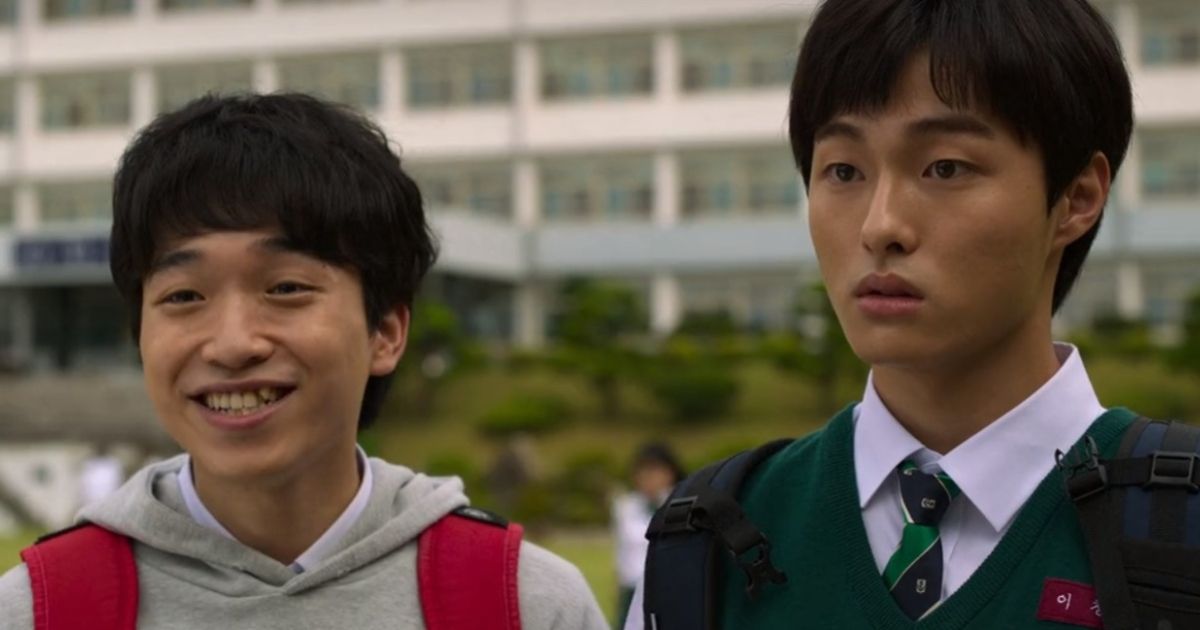 As Cheong-san's best friend, Han Gyeong-su shines as a supporting character who acts as his confidante. He comes from a disadvantaged family, which adds to the character's somewhat tragic nature. He's played by Ham Sung-min, a 25-year-old Korean actor with a film and TV career that stretches back to 2005. He's also known for starring in the web series, Sweet Revenge.
5
Kim Joo-ah as Yoon I-sak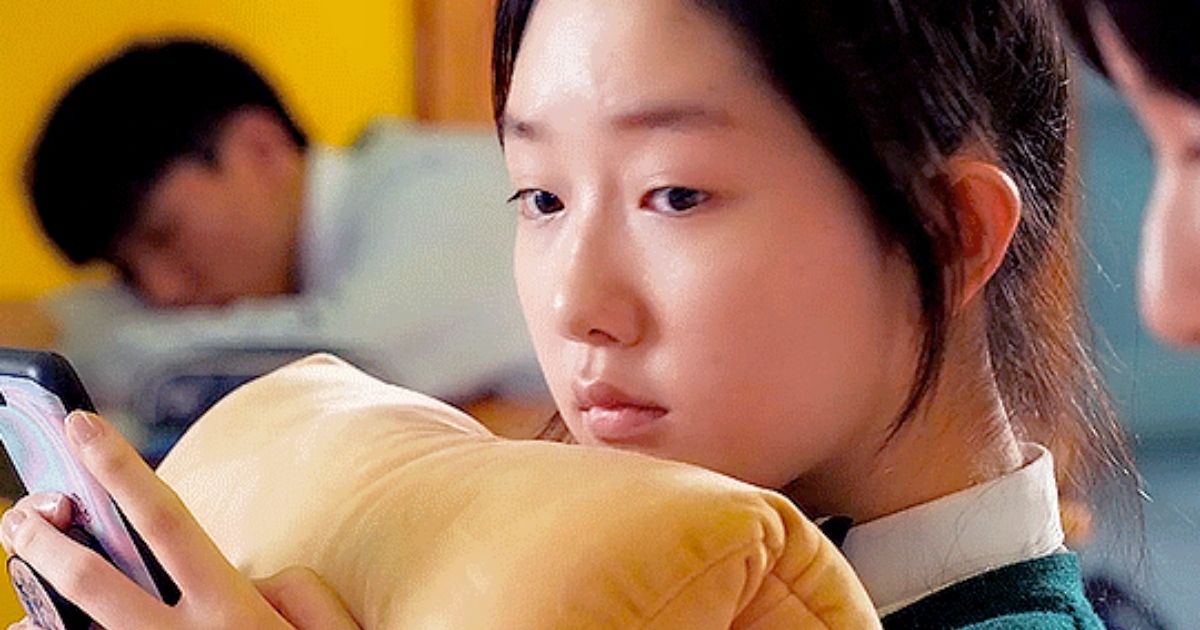 Yoon I-sak is yet another student from Class 2-5. She's also On-jo's best friend in the show. Kim Joo-ah, who plays her, is a young Korean actress. She's best known for roles such as her part in the Korean drama series, The Cursed. While still only 19, the young actress already seems to have a bright future ahead of her.
4
Oh Hee-joon as Son Myung-hwan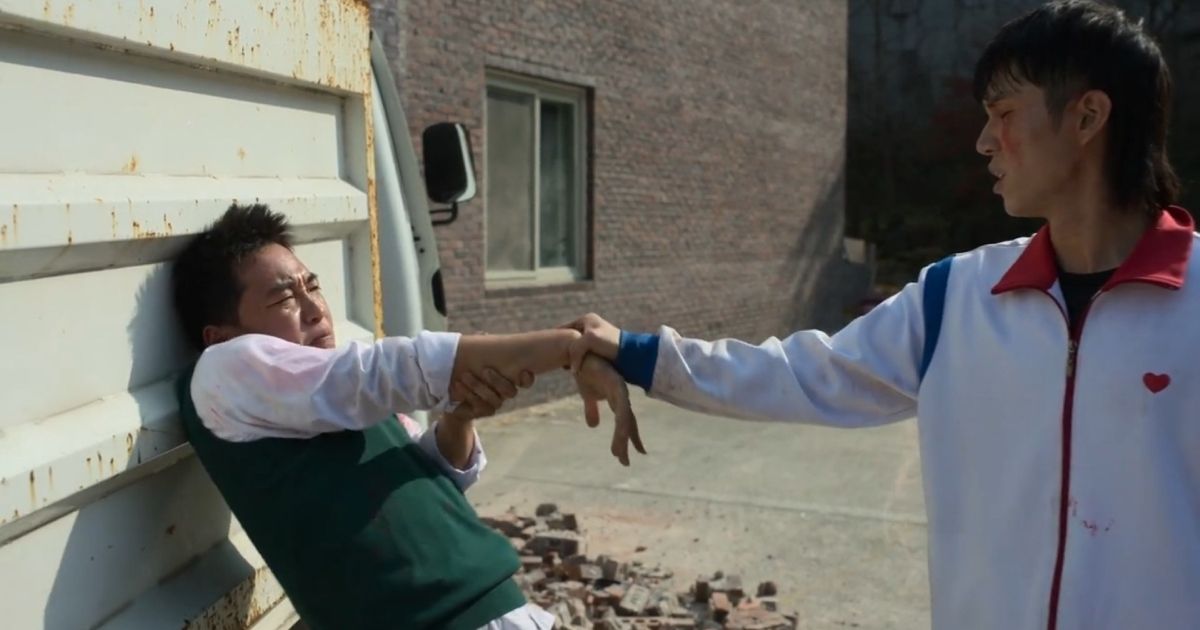 Son Myung-hwan is an older student at Hyosan High. He's a secondary antagonist-type figure on the show and is initially the leader of the bullies. He's later usurped by Gwi-nam who takes the group's methods to extremes. He's played by Oh Hee-joon, who's been acting in Korean television shows since 2013. He's best known for his role in Gangnam Beauty.
3
Bae Hae-sun as Park Eun-hee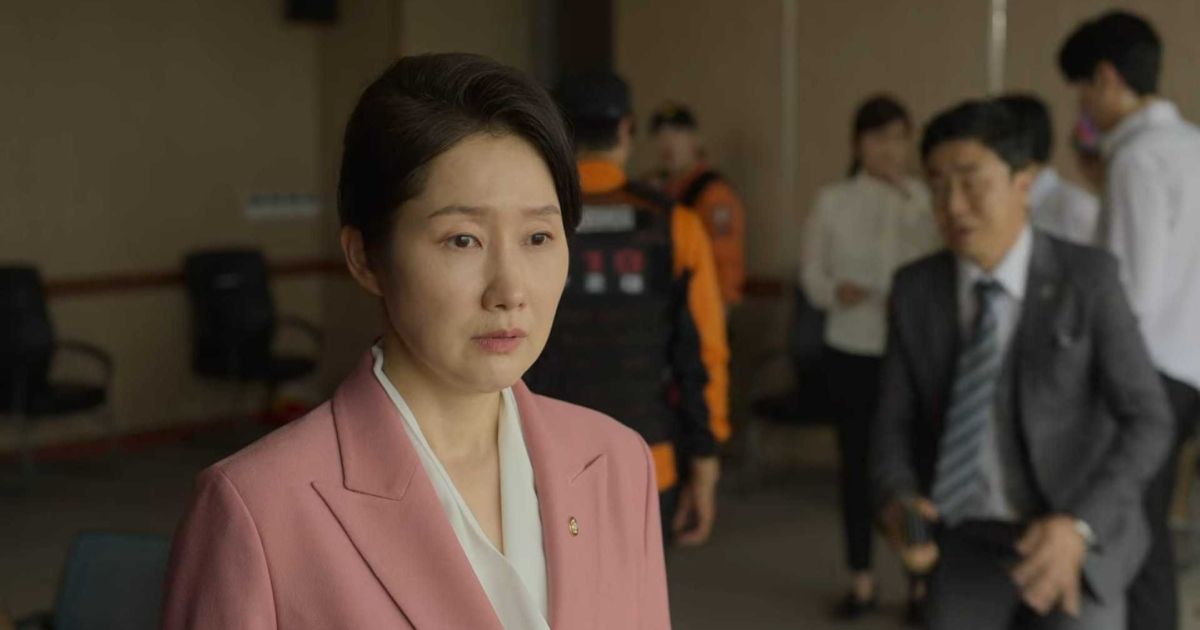 Park Eun-hee is the politician who represents Hyosan in the National Assembly. Her part is integral in fighting back against the virus spreading in her region, but her efforts can't please everyone all the time. She's played by Bae Hae-sun, a veteran actress whose career goes back to 2002. In that time, she's been in a wide variety of K-shows, and is as well known for theater work as she is for her film and television roles, even winning a Best Actress Award for her role in Mamma Mia!
2
Lee Ji-hyun as Cheong-san's mother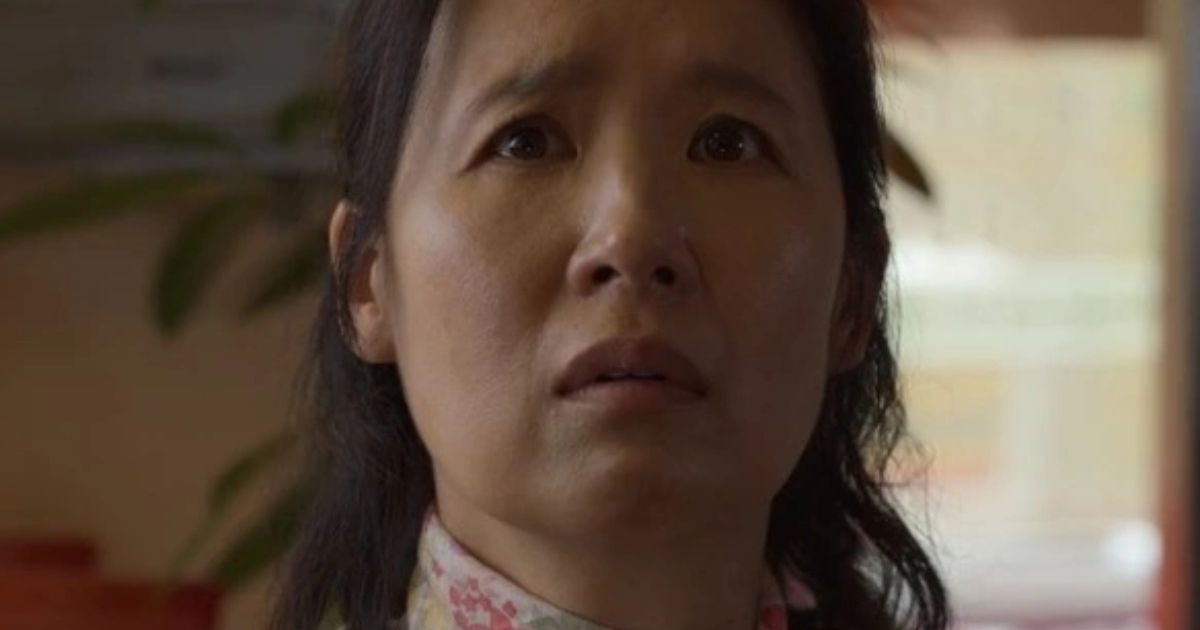 Lee Ji-hyun plays a small supporting role in the show, although one that is no less significant since she plays Cheong-san's mother. She owns and runs a fried chicken restaurant in Hyosan. Although she embarrasses him a lot, she loves her son deeply.
Related: Best International Netflix Original Series You Can Stream Right Now
Lee Ji-hyun is also a veteran actress in the Korean film and television industry. She's appeared in films such as Solace but is better known for her stellar TV career which includes runs in shows like Beautiful World.
1
Lee Sang-hee as Park Sun-hwa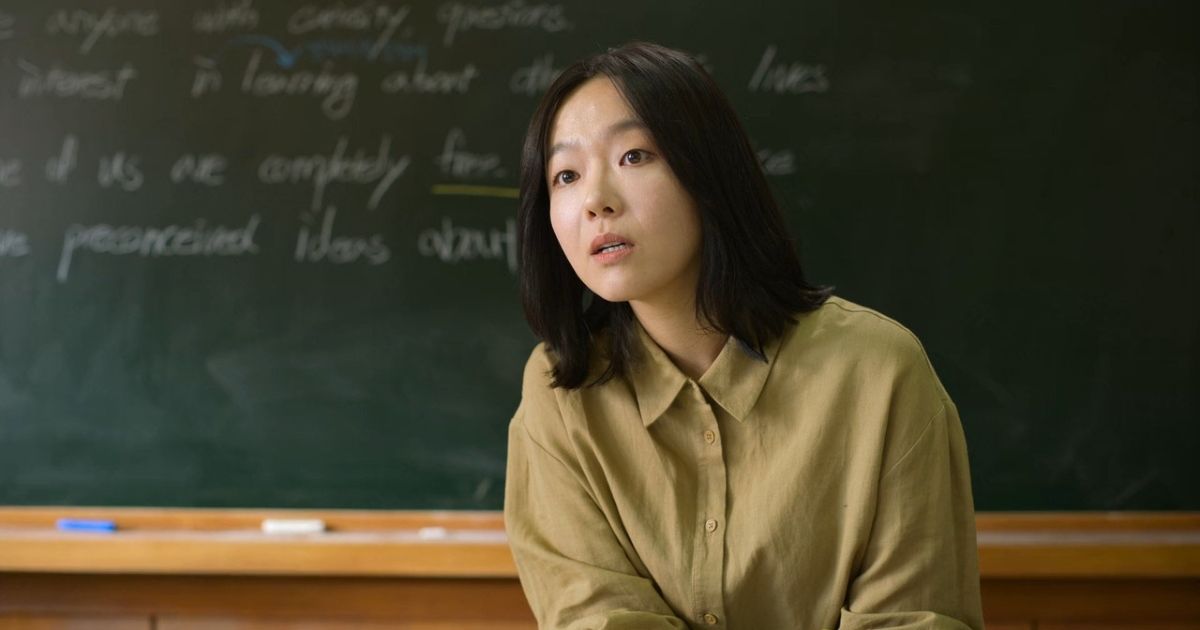 Park Sun-hwa is a teacher at Hyosan High and an English professor. More significantly, she's the form teacher for Class 2-5, so it's essentially her students who make up the bulk of survivors in the show who have to stave off the onslaught of zombies. She's played by Lee Sang-hee, an actress who initially gained attention for her roles in Korean web series and later gained fame for her role in the romantic-drama film, Our Love Story, for which she won a Best Actress Award.
If you're thinking of catching up with this popular and very entertaining show, these are the characters you can expect to come across in it. With the show only growing in popularity, now would be the perfect time to jump on the wagon and see what all the hype over All of Us Are Dead is about. Details about the second season are still tightly under wraps for now, but rumors suggest that it's on track for a late 2023 to early 2024 release date.