Movies Reviews
Alan Alda and Fans Celebrate 40th Anniversary of M*A*S*H's Iconic Finale
It's been 40 years since M*A*S*H aired its memorable final episode with some fans saying it's still among the best show finales of all time.
After four full decades, the M*A*S*H series finale is still remembered very well by fans of the series. Originally premiering on CBS in 1972, M*A*S*H was one of the most popular TV shows of its time, ultimately going on to air for eleven seasons with more than 250 episodes. The final episode, called "Goodbye, Farewell and Amen," aired on Feb. 28, 1983. At the time, it set the new record as the most-watched TV series finale in history, holding onto that status until 2010.
Directed by series star Alan Alda, the episode fittingly delves into the final days of the Korean War. With the war ending, the members of the 4077th MASH throw a party before ultimately breaking down their camp for the last time to go their separate ways. It's an emotional episode, but there's one final gut punch that comes in with the closing moments. As Hawkeye (Alda) flies away in his chopper, he sees that B.J. (Mike Farrell) has left a note for him spelled out with larger rocks that reads, "GOODBYE."
The memorable finale is getting some attention on social media in commemoration of its 40th anniversary. Alda himself posted a simple message on Twitter, using hourglass and heart emoji along with the phrase, "40 years ago today."
"40 years and we still love it!" one fan says in response.
"And I still remember it like it was yesterday. My favourite TV show all-time," says someone else.
The network CBS also posted an image of the cast with the phrase "40 Years Ago" as a throwback to when the finale made waves on television by pulling in more than 105 million viewers that night.
And there are many other posts from fans praising the episode, such as one tweet that reads, "'Goodbye, Farewell and Amen' is 40 years old today. The most watched TV episode in American history, and probably (definitely) the best television series finale ever to air. M*A*S*H, man. What a show."
"This episode in particular, helped almost everyone I knew at the time, understand exactly what PTSD was and how it affected people in various ways," writes another M*A*S*H fan. "Leave it to M*A*S*H to go out with a BIG lesson to the world. One of the greatest shows ever to be on the boobtoob."
Related: Entire Cast of M*A*S*H Knew Nothing of Col. Blake's Fate Until Scene Was Shot
The 50th Anniversary Was Recently Celebrated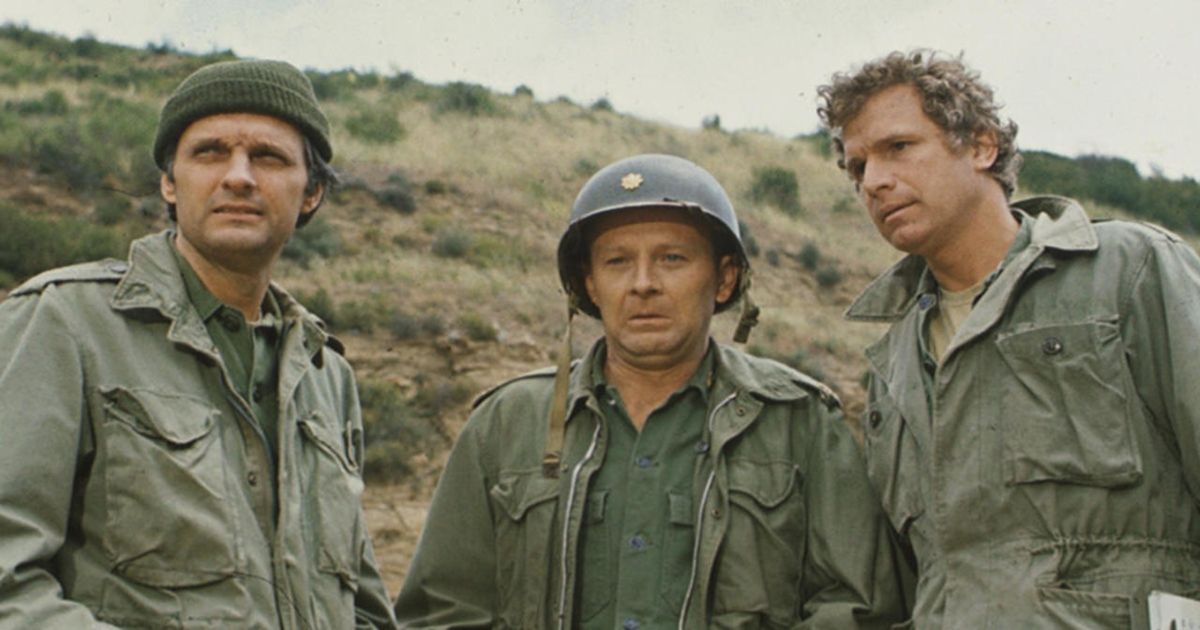 If you think this makes you feel old, think about how it's been 50 years since the first episode aired. This past September, Alda and Farrell reunited to celebrate the show's 50th anniversary. The two actors posed with some wine in an image shared to Twitter while noting how the show was a "gift" to both of them.
You can see some more of the social media posts for the M*A*S*H finale below.