Movies Reviews
A Psychologist Told Stevie Nicks Joining Fleetwood Mac was Her 'Saddest Day'
Stevie Nicks is a legend as part of Fleetwood Mac and a solo artist. Fleetwood Mac was formed in London in 1967. Nicks and Lindsay Buckingham joined the group in 1974. Their addition launched the band to huge commercial success, first with the album Fleetwood Mac (1975) and then Rumours (1977). Despite Nicks' fame, a psychologist once told the Grammy-winning singer-songwriter that joining Fleetwood Mac was her "saddest day."
Stevie Nicks' tumultuous early days with Fleetwood Mac 
Nicks and Buckingham had a turbulent relationship both professionally and personally. 
The two went to high school together. They played for a band called Fritz but left for Los Angeles and soon became a couple. 
"I loved him before he was a millionaire. We were two kids out of Menlo-Atherton High School," she said in a television interview, according to Far Out. "I loved him for all the right reasons. We did have a great relationship at first. I loved taking care of him and the house."
Mick Fleetwood invited Buckingham to join his classic rock band as a guitarist, but Buckingham said he and Nicks were a package deal, so they both joined. 
The couple already had issues upon joining Fleetwood Mac but was determined to make the relationship work. However, they hit a particularly rough patch while making Rumours. "Dreams," penned by Nicks, and "Go Your Own Way," by Buckingham, were about the final days of their relationship.
Nicks said the band came first to both of them. "But Lindsey always blamed Fleetwood Mac for the loss of me," she said. "Had we not joined Fleetwood Mac, we would've continued on with our music, but we probably would've gotten married, and we probably would've had a child. It would have been a different life."
Why did a psychologist tell Stevie Nicks that joining Fleetwood Mac was her 'saddest day'?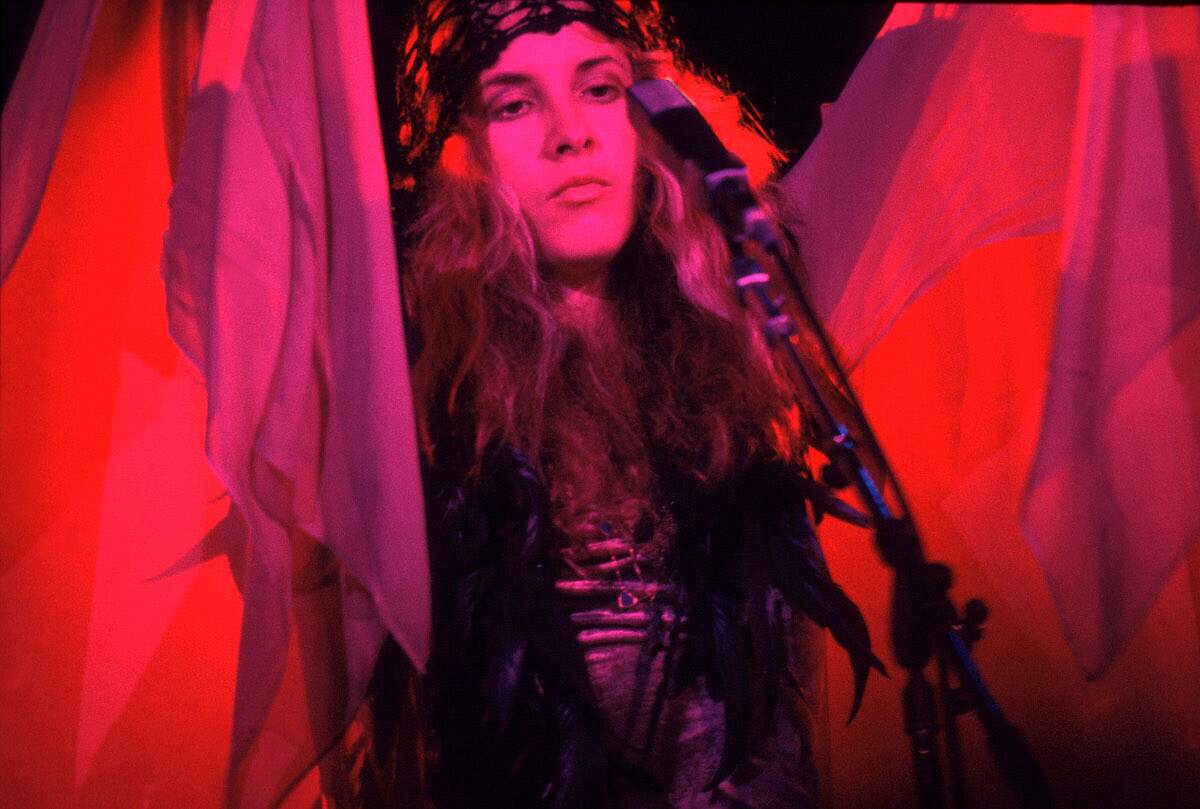 The "Rhiannon" singer is a self-proclaimed caretaker. She has talked about how she loved taking care of Buckingham when they were together. 
"Fleetwood Mac got so big so fast that all the things I had been doing since I moved to LA, which was really being the caretaker of a lot of people, went out the window," she said during an appearance at the 2012 Hamptons International Film Festival (via TikTok).
The singer revealed she went to a psychologist many years earlier. Nicks recalled the psychologist told her, "I think that you sound like you really are a caretaker." Nicks agreed, saying she loves "making sure the bed is beautifully made" and caring for people when they're sick.
The psychologist added, "I think that the day you joined Fleetwood Mac was the saddest day of your life in many ways because a lot of the things that you love to do, which is to take care of people, ended on that day."
Nicks said the psychologist was spot on.
Nicks pursued a successful solo career
Stevie Nicks launched her solo career in 1981 with the chart-topping album Bella Donna. She followed it with The Wild Heart in 1983. 
She believes her solo career helped keep Fleetwood Mac together.
"I love being part of a team. We argue all the time, but we always have. In my band, there is no arguing. I am the boss," Nicks told The New York Times in 2016. "My solo career is probably the reason Fleetwood Mac is still together in 2016, because I was always happy to leave Fleetwood Mac, and I was always happy to come back, too."
Nicks was the first woman to be inducted into the Rock & Roll Hall of Fame twice, first with Fleetwood Mac in 1998 and as a solo artist in 2019.